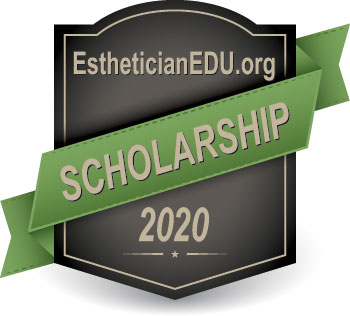 Congratulations! You've made the decision to turn your passion for beauty and skincare into a career in esthetics. And while an esthetics program is an exciting first step on your road to a state license and your first job in a clinic or spa, it doesn't come cheap.
But you're a go-getter, and you're always on the lookout for ways to cut costs. We want to help make the process of financing an education in esthetics easier for aspiring skincare pros like you, which is why EstheticianEDU.org is proud to offer the Health and Beauty Esthetics Scholarship – worth $500!
Applications are now being accepted for the Health and Beauty Esthetics Scholarship essay contest, so don't delay. You could be our $500 scholarship winner!
Submission Deadline
The application window is open until December 1, 2020. We will accept and consider any qualifying submission that comes in by midnight on this date.
Who is Eligible to Apply?
Any recently accepted or currently enrolled student in a qualifying esthetics associate's degree or certificate program. A qualifying program is one that meets the requirements for licensure in your state. (Connecticut applicants need not meet specific program requirements due to a lack of state licensing.)
All current students must provide proof of having a minimum cumulative GPA of 3.5 in their studies.
All recently accepted students must provide proof of being accepted into a qualifying esthetics program and must provide proof of having a minimum cumulative high school GPA of 3.0.
Scholarship Application Requirements
You will need to submit just four things to meet the scholarship application requirements:
Complete application form with verifiably true and accurate information
100% original essay that addresses the topic described below (2,500 words or less)
Proof of enrollment or acceptance in a qualifying esthetics program (letter of acceptance or another verifiable document with institution letterhead)
Proof of meeting minimum GPA requirements (transcript summary or another verifiable document with institution/high school letterhead)
The application form, required documentation, and essay must all be submitted at the same time.
Any false or inaccurate information on the application form or plagiarized content on the essay would be grounds for immediate disqualification.
Essay Topic
Beauty inspiration isn't hard to come by these days. Social media sites like Pinterest, Instagram, and YouTube provide outstanding platforms for beauty influencers like James Charles, Jeffree Star, and Kylie Jenner. Skincare and makeup retailers like Sephora and ULTA Beauty are bigger and better than ever, and cosmetics companies like Tart and Morphe are home to some of the coolest innovations in skincare and cosmetics.
Tell us who or what aspects of the skincare, beauty, and wellness industry inspires you. Maybe it's one of the superstars of health and beauty that you emulate, or perhaps you find your inspiration on the clinical or medical side of the industry where you could have the chance to promote healthy skin and help people look and feel their best.
In 2,500 words or less, we want to know where you turn for your inspiration and why?
We take your privacy seriously, so you can be sure the information you provide is safe and secure. We do not sell or share information to third party websites or companies, or make use of it internally for marketing or any other purpose. Contact information is used solely for the purpose of notifying the winner.
Selecting the Winner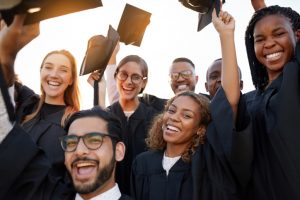 Our staff will review all applications and essays that meet the basic requirements and select a winner based strictly on the strength of the essay.
The essay topic is all about your personal experience and your own subjective thoughts and opinions, so naturally there is some subjectivity to our selection process. This means that everyone with a qualifying GPA who is enrolled in or has been accepted to a qualifying program has an equal shot at winning, regardless of background, employment history, or extracurriculars. We feel this is the most equitable way to approach the selection process.
We know that all applicants are worthy of the award, but we're limited to choosing just one winner per year.
Announcing the Winner
We will announce the winner of the Health and Beauty Esthetics Scholarship within 30 days of the close of the application window on December 1, 2020.
We will start by contacting the winner by phone or email to deliver the good news. At that time, we will ask for proof of current enrollment and transcripts covering the period of time that passed since submitting the application. No further documentation would be required for students who submit their essay and application within the winter quarter/semester.
If the selected recipient is unable to supply the required documentation, or if the GPA has dropped below 3.5 since submitting the application, we reserve the right to rescind the award and give it to another applicant.
We will ask the winner to provide a picture of themselves along with a few words that we will publish right here on EstheticianEDU.org.
We will then make our official announcement to share the good news with our readers.
Paying Out the Award
We will make out a check for the full $500 award and send it directly to the winner in one lump payment immediately upon making our official announcement.
The winner is free to use the proceeds at their discretion to apply toward tuition, books, housing, or any other expenses they need to cover during their graduate program.
Non-Discrimination Policy
EstheticianEDU.org does not discriminate based on age, race, sex, religion, disability status or sexual orientation. All qualified applicants are given equal consideration and are assessed strictly based on the strength of their essay. It is at the sole discretion of our staff to select the applicant we feel best exemplifies the traits and values of a great esthetician.