Estheticians in Alabama are beauty professionals specializing in cosmetic skin care treatments. As a licensed esthetician, you will be permitted to perform a number of skin care treatments, including body waxing, makeup, and facial treatments such as deep cleansing, exfoliation, and facial massage.
As a licensed esthetician, you may advise clients on the proper care of their skin, recommend skin care products for their skin type, and perform certain specialty procedures.
To become a licensed esthetician in Alabama you must meet specific requirements set by the Alabama Board of Cosmetology and Barbering:
---
Step 1. Complete a Program in Esthetics or a Formal Apprenticeship
To become a licensed esthetician in Alabama, you must complete an educational program in esthetics from a licensed/registered school of esthetics or school of cosmetology. To meet Alabama's licensing requirements, the program must consist of at least 1,000 clock hours of coursework and training.
You may also be eligible for licensure as an esthetician in Alabama if you complete a formal apprenticeship program under the immediate supervision of an esthetician licensed in Alabama. The apprenticeship must include at least 2,000 hours of supervised study.
An approved program in esthetics provides students with a professional knowledge of esthetics, to include
Skin analyses
Customized treatments
Makeup techniques
Understanding constituents of skin care products
To register as a student in esthetician school or enter into a structured apprenticeship, you must be at least 16 years old and have completed at least the 10th grade (or the equivalent).
---
Step 2. Apply for Licensure as an Esthetician
Upon successfully completing either a formal educational program or apprenticeship in esthetics, you must apply for licensure with the Board by completing the Esthetician License application and submitting the licensure fee of $40.
The Board will notify you if your application was approved, at which time you may schedule the written examination with PSI Services LLC.
You must apply for an apprenticeship by completing an Apprentice Application and submitting it to the Board, along with a registration fee of $75.
---
Step 3. Schedule and Take the Required Examinations for Licensure
The Alabama Board of Cosmetology and Barbering contracts with PSI Services LLC to deliver both its practical and written examinations for esthetician licensure. The Alabama Board utilizes the National Esthetics examination offered through the National-Interstate Council of State Boards of Cosmetology (NIC).
Written Exam
The written examination takes about 90 minutes to complete. You must score at least 70 to pass this exam. You can learn more about the Alabama written esthetician examination by reading the Candidate Information Bulletin.
Upon receiving approval from the Board, you must register to take the written esthetician examination through PSI. The cost to take this written examination is $75. You can schedule your appointment through the PSI website or by calling 1-800-733-9267. You may schedule to take the written examination at one of the testing sites located in Birmingham, Huntsville, Mobile, or Montgomery.
Practical Exam
Once you have taken and passed the written exam, you may schedule to take the practical examination, which costs $120 with Professional Credential Services (PCS). Once you have completed the online registration, PCS will review your registration and inform the Board that they have received it. You may schedule to take this examination at one of the following locations in Alabama:
Birmingham
North Alabama
Mobile
Montgomery
You can then expect to receive a Practical Admission Notice about 10 days prior to your examination date that details the date, time, and location of your practical examination. You must bring your admission notice, a current passport photograph, and two forms of identification with you. You are also responsible for bringing all of your examination supplies with you to the exam.
The Board requires that all candidates for an esthetician license in Alabama be tested on the following services:
Set up and client protection
Cleansing and steaming the face
Massaging the face
Manual extraction of the forehead
Hair removal of the eyebrows
Facial mask
Facial makeup
You can learn more about the practical examination by reading the Candidate Information Bulletin.
---
Step 4. Learn More about Becoming an Esthetician in Alabama and Maintain your License
Once you have achieved licensure as an esthetician in Alabama, you must maintain it by renewing your license biennially during your birth month every odd-numbered year. This will involve paying a personal license renewal fee of $80.
There are no continuing education requirements for estheticians in Alabama; however, it is quite commonplace for estheticians to keep their skills and knowledge current by completing classes, programs, and seminars in esthetics.
You may also choose to complete additional schooling/training to work as a clinical esthetician, master esthetician, wax/hair removal specialist, permanent makeup artist, or medical/paramedical esthetician. You may work in a salon, spa, or medical spa, or you may find jobs are available on cruise ships, in resorts, or by working alongside dermatologists or plastic surgeons. Many estheticians also pursue private practice, so you may also aspire to starting your own esthetician business.
Just a few of the places where estheticians may find jobs include:
SpaLadonna, Decatur/Huntsville
Melanye Morris Esthetics, Birmingham
East Alabama Plastic Surgery/Spa Auburn, Auburn
Montgomery Aesthetics MedSpa, Montgomery/Birmingham
---
Esthetician Salaries in Alabama
Job opportunities for estheticians continue to grow throughout the state. Current projections predict that estheticians will experience a 10% jump in employment through 2026, according to the Alabama Department Labor.
The key to understanding what you can really expect to earn as an esthetician is to keep in mind how much gratuity and commission on product sales can add to the bottom line. Nowhere is this more true than in Alabama where high salaried positions can be hard to come by, but where people that have the money to spend are more than happy to make it rain. And the two main things that ensure you have a steady stream of clients coming through the door that are ready to shell out generous tips are reputation and experience – both yours and the spa's.
The kind of experience you have and the reputation you've built for yourself also have a lot to do with the caliber of spa or skincare clinic that's going to want to hire you. No surprise – it's the high-dollar spas with a well established client base that are paying the most generous salaries. Highly skilled estheticians at top spas can bank $30,000 more annually than those just entering the field. And in an industry where it's customary for patrons to add gratuity, an esthetician's actual take home pay is always going to be a lot more than statistics reflect:
Hourly Wage
Low: $8.20
Median: $14.76
High: $23.71
Annual Salary
Low: $17,050
Median: $30,700
High: $49,320
Looking at Esthetician Salaries in Major Cities
Pay naturally varies between cities. This is exactly why it's a good idea to be flexible. By remaining open to relocating you're in a better position to chase jobs that come with bigger paychecks. More often than not, estheticians look for jobs in major cities because that's where the biggest demand is for the services they provide:
Hourly Wage
Birmingham-Hoover: $16.88
Montgomery: $16.41
Huntsville: $11.24
Annual Salary
Birmingham-Hoover: $35,110
Montgomery: $34,130
Huntsville: $23,370
2017 salary data provided by the U.S. Department of Labor-Sponsored resource CareerOneStop –https://www.careeronestop.org/ExploreCareers/Plan/salaries.aspx. State and MSA (Metropolitan Statistical Area) data includes estheticians at all levels of education and experience. This data does not represent starting salaries. Employment conditions in your area may vary.  
Job growth data provided by the U.S. Department of Labor-Sponsored resource Projections Central and represents the ten-year projection period between 2016 and 2026 – https://projectionscentral.com/Projections/LongTerm.
All data accessed June 2019.
7 Notable Esthetician Programs in Alabama
With an average tuition rate of $8,901, Alabama's esthetics schools are some of the most affordable in the nation, but that's not the only reason to enroll in a program here. Beauty goes more than skin deep in the south, but skin care is where it starts! Alabama's esthetics schools have long taught the secrets to the smooth, clear skin striking enough for a debutante's ball. An esthetics education obtained in Alabama will prepare you not just for the rigors of the state licensing exams, but also for a long-lasting career in an important and growing field.
Here you'll find the top schools in Alabama that offer full esthetics programs.
Alabama Beauty College
- Decatur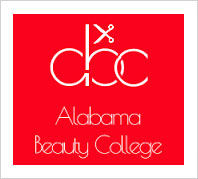 Tuition: $2,000
Kit Cost: $500
ABC is hands-down the least expensive esthetics program in the state of Alabama. In business since 1973, the school has found the secret of offering a top-notch education from friendly, experienced instructors. Extensive hands-on training features prominently in the program, getting students involved quickly in the nitty-gritty of skincare treatments.
Aveda Institute
- Birmingham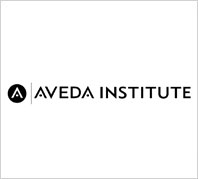 Tuition: $9255
Kit Cost: $1,500
Program Length: 6 months
Aveda's high-quality skin care products are well-known throughout the beauty industry and it only makes sense to learn about them from the professionals who helped to develop them! The Birmingham location of the Aveda Institute has a high on-time graduation rate and the strong sense of environmental stewardship and community involvement that come with all Aveda programs. Because it is part of the larger Aveda network, graduates also receive assistance when it comes time to start a career. Finally, business skills training forms part of the curriculum, preparing students for independent practice, roles in management, or even spa ownership further along in their career.
Blue Cliff Career College
- Mobile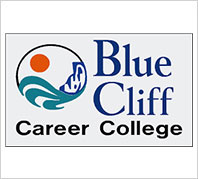 Tuition: $15,735
Kit Cost: $1,700
Program Length: 16 months
The Blue Cliff esthetics program isn't the fastest or cheapest on our list of Alabama esthetics courses, but it is hands-down the best! It earns recognition for job placement, at 88 percent, and for on-time graduation, at 77 percent. A career services division assists with job placement for new graduates. Education covers the gamut from facials, to day and night makeup routines, to hair removal, to aromatherapy. The programs even includes a solid business skills component. The school accepts VA benefits from qualified military veterans.
European School of Esthetics
- Huntsville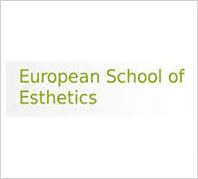 Tuition: $5,200
Kit Cost: Included in tuition
As you might expect, the European School of Esthetics specializes in European approaches to makeup and skin care techniques, providing an unparalleled education in Continental esthetics that can't be found anywhere else in the state. With a below-average tuition rate, the school offers a great value. A job placement program helps graduates find a position in a medi-spa, salon, dermatologist office or other setting immediately after graduation. The school accepts VA benefits from qualified military veterans.
The Hair Academy
- Montgomery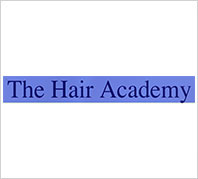 Tuition: $10,750
Kit Cost: Included in tuition
The Hair Academy's striking salon space is the first thing that students will notice—a semi-circular, three story window faces the street, opening into a distinctive circular salon area, with workstations conveniently situated at the periphery. A modern computer lab fills another room, providing the resources to research and study esthetics skills online. The program offers both theoretical and practical, hands-on instruction. The Hair Academy is a proponent of community involvement, teaching students to do well by doing good. Veteran's benefits can be used here to help cover the cost of tuition.
The Salon Professional Academy
- Huntsville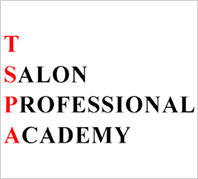 Tuition: $11,270
Kit Cost: Included in tuition
Program Length: 7 months
The Salon Professional Academy keeps class sizes small to ensure that every student gets the benefit of direct interaction with the instructors. The personal touch shows in the school's high on-time graduation rate– 92 percent! And the job placement rate among graduates proves that they know what they are doing: 91 percent immediately find gainful employment in the industry after graduation. The Academy even accepts G.I. Bill benefits.
Southeastern School of Cosmetology
- Birmingham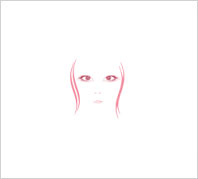 Tuition: $7,000
Kit Cost: Included in tuition
The Southeastern School of Cosmetology covers all the basics of esthetics education: sanitation and cleaning, facials, body treatments, aromatherapy, and hair removal. But it also goes further, providing a special section of training that covers salon and spa business practices. This practical introduction to the business of beauty prepares students to work as independent practitioners and for eventual roles in management–or even to own their own business someday. And with a below average tuition rate, the Southeastern School offers great value to Alabama's esthetics students.