Esthetics is a branch of cosmetology that focuses on skin care. As an esthetician in Alaska, you may work to beautify your clients' skin in a number of ways, such as by performing facials, by waxing facial hair, by performing extractions and exfoliation, and by recommending skin care regimens and products. The esthetics field may also include a number of spa treatments, such as body wraps, aromatherapy, eyebrow shaping, etc.
The Alaska Board of Barbers and Hairdressers, which is responsible for regulating and licensing the field of esthetics in Alaska, recognizes esthetics as using the hands, appliances, cosmetic preparations, antiseptics, or lotions to massage, cleanse, and stimulate the scalp, neck, and face. This may include skin care, makeup, and the temporary removal of superfluous hair for cosmetic purposes.
The Board also recognizes "limited esthetics," which includes the temporary removal of superfluous hair on the face or neck, applying makeup, or applying false eyelashes. A licensed hairdresser in the State of Alaska is permitted to practice limited esthetics under their hairdresser's license.
If you want to become a licensed esthetician in Alaska, you must complete specific steps, as outlined by the Board:
---
Step 1. Complete Esthetics Training through an Approved School or Apprenticeship Program
To become a licensed esthetician in Alaska, you must complete a course of education/training that consists of at least 350 hours. You may choose to complete this education/training through an approved school of esthetics or cosmetology, or through an approved apprenticeship.
A program of esthetics in Alaska is designed to teach students about the technology, terminology, and science of esthetics. As such, the curriculum in an esthetician training program typically includes the following:
Facial cleansing, toning, and massage
Body treatments and wraps
Skin conditions and disorders
Makeup application
Reflexology
Human physiology and anatomy
Salon and sales management
Cosmetic sciences
You can view a current list of approved schools in Alaska here.
An apprenticeship must be completed through an approved salon and by a licensed esthetician. The apprenticeship must be completed within one-year of the date it began.
---
Step 2. Apply for an Esthetician License in Alaska
After you have successfully completed an educational program or apprenticeship approved by the Board, you must complete, notarize and submit an Application for Esthetician License to the Board.
You must also provide the Board with the application fee of $80, an initial license fee of $140, and an examination fee of $95 (made payable to the State of Alaska).
---
Step 3. Take and Pass the Written and Practical Examinations for Esthetician Licensure
Once the Board has received and approved your application, you will be notified of the time and date of the written and practical examinations.
Both the written and practical examinations for esthetician licensure in Alaska are scheduled approximately every 4 weeks in Anchorage and about every 8 weeks in Fairbanks. You can view upcoming practical and written dates here.
The examination requirements are as follows:
A national esthetics written examination sponsored by the National-Interstate Council of State Boards of Cosmetology (NIC); AND
A practical examination in the following subjects:

Facial massage
Makeup
Skin and eye care
Waxing and hair removal
You must score at least a 75 percent on the written examination and at least a 75 on the practical examination to pass. If you fail the written examination or any part of the practical examination three or more times, you must complete additional hours of training as required by the Board.
---
Step 4. Get a Job in Esthetics and Maintain your Esthetician License
All esthetician licenses in Alaska expire on August 31 of odd-numbered years. There are no continuing education requirements for maintaining your esthetician license, although continuing education and more advanced training in specialty esthetics areas are commonplace. For example, if you want to specialize in permanent makeup, you must complete an apprenticeship of at least 380 hours and become licensed to perform this beauty procedure.
As a licensed esthetician, you may look for jobs in medical spas, salons, spas, or dermatologist's offices, and you may work as an employee or independent contractor. There are a plethora of professional opportunities for estheticians in Alaska salons and spas, such as:
Faces, Anchorage
Alaska Body Aesthetics, Anchorage
Face Forward Esthetics, Anchorage
Blue Mussel Aesthetics, Juneau
Alaska Lash and Esthetics, Anchorage
Serenity Esthetics and Medical Spa, Anchorage
Aura Esthetics, Anchorage
---
Esthetician Salaries in Alaska
As the most sparsely populated state, Alaska will continue to provide limited job prospects for estheticians outside the two major metro areas here. Still, statewide, employment for skincare specialists will grow by around 5% all the way through 2026, with most of the new opportunities naturally being found in Anchorage and Fairbanks. Anchorage is home to the kind of higher end spas and salons where estheticians can expect to earn some serious coin. This is where you're going to want to begin your job search, especially if you're new to the field.
The best way to attract the kind of clients willing to pay for premium esthetics services is to focus on fine-tuning your customer service skills. By listening to your clients and learning to anticipate their needs, you'll be able to build the lasting relationships that all top estheticians rely on to keep the money flowing. Right now, novice estheticians in Alaska generally start out earning $12.76/hr. Those with a couple years of experience are paid closer to $16.13. Experienced estheticians in the state's elite spas can earn up to $25.34… and all of this is before even counting tips or commissions on product sales, which can add significantly to your take home pay.
Average Pay for Estheticians in Anchorage Based on Level of Experience
Hourly wage ranges in Anchorage basically mimic the state average since the majority of jobs are found here. The most experienced estheticians will continue to nab the highest paying jobs. In fact, expert skincare specialists routinely earn twice what entry-level professionals receive:
Hourly
Entry-Level: $13.38
Mid-Level: $16.46
Experienced: $25.94
Annual Salary
Entry-Level: $27,840
Mid-Level: $34,240
Experienced: $53,940
These wage figures are a low estimate of actual earnings for skin care specialists, since tipping typically adds an additional 15%-25% to an esthetician's take-home pay.
2017 salary data provided by the U.S. Department of Labor-Sponsored resource CareerOneStop –https://www.careeronestop.org/ExploreCareers/Plan/salaries.aspx. State and MSA (Metropolitan Statistical Area) data includes estheticians at all levels of education and experience. This data does not represent starting salaries. Employment conditions in your area may vary.  
Job growth data provided by the U.S. Department of Labor-Sponsored resource Projections Central and represents the ten-year projection period between 2016 and 2026 – https://projectionscentral.com/Projections/LongTerm.
All data accessed June 2019.
3 Notable Esthetician Programs in Alaska
The northernmost state presents a real challenge for skin care professionals, with the cold, dry climate during much of the year leading to chapping and flaking problems unheard of in the lower 48. Fortunately, Alaska's esthetics schools are up to the challenge of providing the state with graduates who can combat the cold and leave their clients looking as clean and refreshed as if they had just spent a day at the beach. At an average cost of $4,233, an esthetics education in Alaska won't break the bank, and jobs there are lucrative and rewarding.
Here you'll find the top schools in Alaska offering full esthetics programs that meet state licensing requirements.
Academy of Hair Design
- Anchorage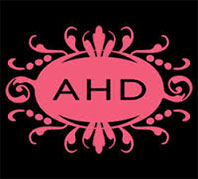 Tuition: $5,000
Kit Cost: $525
Program Length: 3 months
The Academy of Hair Design maintains a positive, high-energy atmosphere in their classrooms and pushes a philosophy of learning by doing. But students don't have to do it all on their own—a job placement program helps them find positions in esthetics spas and dermatologist offices after graduation. The school also awards scholarships to qualified students to help foot the bill for tuition. G.I. Bill benefits are accepted. Alone among Alaska esthetics schools, AHD offers integrated business training with their program to help prepare candidates for management or ownership positions later in their careers.
Glenda's Training Center
- Wasilla
Tuition: $5,000
Kit Cost: Included in tuition
Program Length: 3 months
Glenda's dedicates itself to the education and development of successful students in the art of esthetics. The center backs up that promise with more than just words: career placement assistance is offered to help graduates land on their feet with a lucrative position in a spa or salon after completing the program.
MetroOasis Beauty School and Advanced Training Center
- Anchorage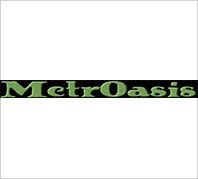 Tuition: $2,700
Kit Cost: $2,690
Program Length: 3 months
The passion, equipment, and teaching techniques are what helped put MetroOasis on our list for top Alaska esthetics schools, but an energetic, colorful, quality salon space is part of what makes the school a joy to attend. With the lowest tuition in the state, the school also gets high marks for great value.