Esthetics is the beautification of the skin and has become an important part of the health and beauty industry. The field of esthetics may involve a number of procedures, such as analyzing the skin, performing microdermabrasion, waxing facial hair, performing extractions, and exfoliating and massaging the skin.
The Arizona Board of Cosmetology defines aesthetics as one or more of the following practices:
Massaging, stimulating, cleansing, exercising, manipulating, beautifying, or applying oils, clays, lotions, creams, or other preparations, either by hand or with electrical or mechanical appliances
Arching or tinting eyebrows and eyelashes
Removing superfluous hair by means other than electrolysis
If you want to become an aesthetician in Arizona, complete the following steps to earn your license:
---
Step 1. Complete an Aesthetics Training Program
To become a licensed aesthetician in Arizona, you must complete a training program of at least 600 hours from a licensed school of aesthetics or cosmetology. You can view a list of licensed schools here.
An aesthetician program in Arizona is designed to provide you with the most current skincare treatments and enable you to become proficient in a wide variety of spa treatments and cosmetic applications. Just a few of the courses found in a well-rounded esthetics program include:
Skin analysis and consultation
Facial procedures and treatments
Skin physiology
Sanitation and disinfection
Makeup design
Spa therapies
Body wraps and treatments
Body and facial waxing
---
Step 2. Complete an Application for Examination
After you have successfully completed an approved program in esthetics, you must complete an Application for Examination and submit it, along with a $40 initial license fee to the Board.
To qualify for licensure as an esthetician in Arizona, you must have completed at least two years of high school (or its equivalent) or be at least 23 years old. You must be able to provide proof of your age or education to the Board.
---
Step 3. Register to Take the Examinations for Esthetician Licensure in Arizona
Once the Board has received and approved your application for examination, you must apply to take both the written and practical examinations for licensure through Professional Credentialing Services (PCS), the company contracted by the Board to provide examination services. The Board exclusively utilizes the national examinations of the National-Interstate Council of State Boards of Cosmetology (NIC).
The Board will directly notify PCS of your eligibility to take the examinations. You can then expect to receive an email from PCS, which provides instructions on how to schedule the written examination. You will also receive an Authorization to Test (ATT) letter for the written examination and a Practical Notification that will include an assigned practical examination date.
You must bring your ATT letter with you when arriving for the written examination and the Practical Notification letter with you when arriving for the practical examination. You must also bring a current, passport-size photo and two forms of identification with you to both examinations.
You must register online with PCS and pay $177 to cover the cost of the examinations.
You must schedule with PSI to take the theory (written) examination. You can register to take the theory examination once you have received your ATT letter.
You can contact PCS at 480-784-4539 ext. 240 if you have any questions regarding the registration process. You can learn more about taking the esthetician examinations by reading the Candidate Handbook.
You must achieve at least a 75 percent on both the written and practical examinations to pass. You will receive an official score notice within 10 business days after your examination date. Once you pass both examinations, you will receive a Notice of Completion and the Board will issue you an Arizona esthetician license.
---
Step 4. Explore your Options for a Career in Aesthetics
As an aesthetician in Arizona, you may choose to work in a medical spa, salon, day spa, mobile spa, or even a medical clinic. You may work alongside dermatologists or you may choose to open your own clinic and become a business owner yourself.
Just a few of the places in Arizona where aesthetician jobs may be found include:
Regency Medical Aesthetics, Scottsdale
Milan Medical Aesthetics, Mesa
Spectacular Sleekskin Aesthetics, Scottsdale
La'Adara Esthetics, Belilsimmo Medical Spa, Chandler
Mesa Med Spa, Mesa
Muse Esthetics, Scottsdale
Your aesthetician license in Arizona must be renewed annually on your birth date, and you must pay the renewal fee of $30.
Although there are no continuing education requirements to maintain your aesthetician license in Arizona, you will likely choose to seek continuing education as a way to ensure you are keeping up with the latest trends and advances in esthetics. The Arizona Aesthetics Association is an excellent resource for continuing education programs.
You may also seek additional training or education if you want to specialize in a specific area of aesthetics, such as aromatherapy, reflexology, or permanent makeup. For example, if you want to specialize in permanent hair removal, you must complete at least 500 hours of training as to become a licensed electrologist in Arizona.
---
Esthetician Salaries in Arizona
The beauty industry in Phoenix and throughout Arizona is booming, and estheticians are some of the biggest players in the game. Even as you read this, the demand for skincare specialists is growing, with the number of jobs expected to increase by an impressive rate of 19% until at least 2026. More demand and job growth means a lot more opportunities, giving you access to an average of 280 new job openings each year statewide. Emerging medi-spas, salons and clinics, along with well-established employers will have no choice but to compete for top talent by offering the kind of competitive salaries that skilled estheticians, like yourself, deserve.
Of course, not all estheticians are just interested in getting on someone else's payroll; some strive to be their boss so they can join the ranks of the highest paid in the biz. This usually comes with owning some spa locations of your own. This isn't something that's going to happen overnight, and you can be sure it requires serious ambition and hard work. You can begin to invest in your own success by becoming familiar with the most advanced technology and treatment methods used in skincare, and keeping up with the latest trends. Attend trade shows and other industry events where you can get your name out there and begin networking. And above all, get as much experience as you possibly can.
Hourly Wage Estimates for Estheticians in Arizona
There's a broad pay range for estheticians statewide. And like most personal care professionals, skincare specialists get a significant part of their income from tips – as much as 25%, in fact. But there's really no limit to what an individual client might choose to give you, so remember to keep them happy and coming back for more.
The following wage statistics represent base pay rates. With gratuity and commissions for product sales, actual income is likely to be much higher than these averages suggest:
Bottom 10%: $10.01
Mid-Level: $16.69
Top 10%: $25.52
Salary Estimates for Estheticians in Arizona
Earning potential is often influenced by a combination of factors including previous experience, educational background, and the industry you work in. Of course, most estheticians work in neighborhood spas and clinics, but some also work in high-end resorts, medical clinics and even as product reps for skincare product companies and make-up manufacturers. Explore the options available to you and find out if you can get your foot in the door with a major company or destination spa where the high-paying salaried jobs are. Find out what they require and become the kind of job candidate employers are searching for. Stay motivated and continue to master new skills while gaining experience. The best paid estheticians in Arizona can earn more than twice the average salary.
Here's what you can expect as far as average pay at various levels of experience:
Bottom 10%: $20,820
Mid-Level: $34,720
Top 10%: $53,090
Esthetician Pay Averages in Arizona's Major Metro Areas
Arizona's major metro areas are where the jobs are, and also where you're most likely to earn the most:
Phoenix-Mesa-Glendale
Hourly Wages
Bottom 10%: $10.01
Mid-Level: $16.14
Top 10%: $25,64
Annual Salaries
Bottom 10%: $20,820
Mid-Level: $33,560
Top 10%: $53,330
Tucson
Hourly Wages
Bottom 10%: $10.15
Mid-Level: $18.78
Top 10%: $25.68
Annual Salaries
Bottom 10%: $21,100
Mid-Level: $39,060
Top 10%: $53,410
2017 salary data provided by the U.S. Department of Labor-Sponsored resource CareerOneStop –https://www.careeronestop.org/ExploreCareers/Plan/salaries.aspx. State and MSA (Metropolitan Statistical Area) data includes estheticians at all levels of education and experience. This data does not represent starting salaries. Employment conditions in your area may vary.  
Job growth data provided by the U.S. Department of Labor-Sponsored resource Projections Central and represents the ten-year projection period between 2016 and 2026 – https://projectionscentral.com/Projections/LongTerm.
All data accessed June 2019.
10 Notable Esthetician Programs in Arizona
The constant desert sunshine is hard on the skin and without proper care and treatment, Arizonans would all be looking like dried prunes. Fortunately, the many expert and excellent esthetics programs in the state produce graduates who are well-versed in heading off that fate, particularly for the state's large population of retirees. There are always jobs available for Arizona esthetics graduates! The state is a great place to go to esthetics school not just for the cost and climate, but also for the serious way that local schools approach the business. The state is known for very high on-time graduation rates, getting students through their classes and out into the real world to put their skills to work in a lucrative and expanding industry. The average cost of an esthetics program is $9,299 but many schools offer lower tuition rates or accept veteran's benefits.
Here you'll find our pick for the top ten schools in Arizona that offer esthetics programs that meet state licensing requirements.
Avalon School of Cosmetology
- Phoenix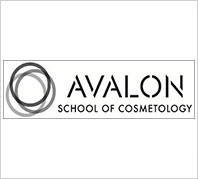 Tuition: $8,450
Kit Cost: $1,255
Program Length: 6 months
The Avalon School's value is hard to beat: although they have one of the lowest tuition rates in the state, the school boasts high on-time program completion (at 84 percent) and after-graduation job placement (also at 84 percent!). A serious business skills component to their curriculum helps to ensure that graduates are prepared for responsible positions in salon or spa management from day one. The school provides instruction in microdermabrasion and European skin care techniques. A job placement program helps locate suitable positions for graduates. Finally, the school accepts VA benefits from qualified veterans.
Aveda Institute
- Phoenix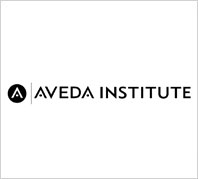 Tuition: $8,500
Kit Cost: $1,800
Program Length: 4 months
Aveda is the last word in skin care products around much of the world, so it's no surprise that they have an esthetics program that would make our top ten list in Arizona. Surprisingly, considering the expertise and the in-depth training the school offers, it remains one of the least expensive in the state. And a 77 percent on-time completion rate also makes it one of the most effective programs available.
Carsten Institute of Cosmetology
- Tempe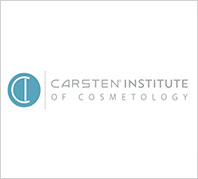 Tuition: $9,625
Kit Cost: $1,600
Program Length: 4 months
The Carsten Institute prides itself on offering world-class training to esthetics students. Their classes put graduates on the path to becoming spa directors, wellness consultants, and waxing specialists among other job categories. The school also believes in giving back to the community, and not just the local community—a group of staff members and students regularly travel to Bogotá, Columbia at their own expense to put on a hair shows and teach esthetics skills to local women. Proceeds from those events go directly to the local community to provide scholarship programs for abused women and single heads of household.
G Skin & Beauty Institute
- Chandler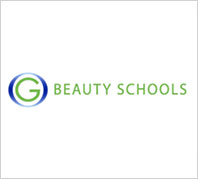 Tuition: $9,373
Kit Cost: $441
Program Length: 5 months
A small chain of schools, G Skin has the size to pull in some of the best instructors and develop a solid esthetics curriculum while still remaining small enough to offer a personal and individualized education process. Part of that process involves learning about the business side of the beauty industry, training in finances, scheduling, and bookkeeping that will prepare graduates for management roles or for owning their own spa someday. The school has a job placement service to put students into positions that are right for them after graduation.
Penrose Academy
- Scottsdale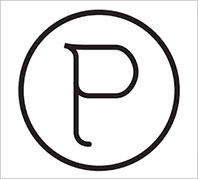 Tuition: $11,000
Kit Cost: $2,500
Program Length: 6 months
Studying esthetics at the Penrose Academy involves more than just dry, bland classroom hours learning the chemistry and science of skincare. Penrose students get hands-on training with a healthy dose of professional development education, including business skills training that teaches them the intricacies of salon management and financial practices. The quality shows in the results: 91 percent of Penrose graduates go on to find immediate employment in the industry. Better yet, they do so with very low levels of student loan debt. The school also holds fundraising benefits for Phoenix Children's Hospital, allowing students to put their skills to good use for a good cause. VA benefits are accepted.
Southwest Institute of Natural Aesthetics
- Tempe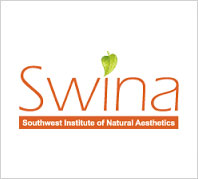 Tuition: $9,075
Kit Cost: $2,500
Program Length: 12 months
SWINA focuses on mind-body wellness, with a mission to teach students to touch lives, heal bodies, and free souls. Alone among the schools on our list, SWINA focuses on all natural beauty education, eschewing synthetic and harsh treatments in favor of holistic skincare… an emphasis that really wowed us. With a below-average tuition rate, SWINA is also an excellent choice for cost-conscious students.
Steiner Institute of Esthetics
- Phoenix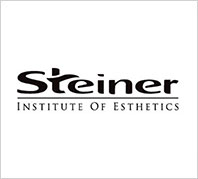 Tuition: $8,931
Kit Cost: $1,575
Program Length: 7 months
The most amazing thing about the Steiner Institute's 95 percent on-time graduation rate is that it's not even the highest in the state… but it is head and shoulders above most of the competition! The school charges a below-average tuition rate, but offers a tremendous added value in the form of their Career Services team, which generates an average of more than 5,000 new job opportunities for graduates every single year. The company has been in the skin care industry for more than 100 years and the experience shines through in the in-depth esthetics education they offer.
The Skin and Makeup Institute
- Phoenix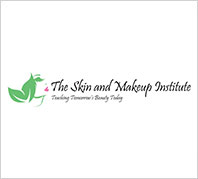 Tuition: $11,575
Kit Cost: Included in tuition
The Skin and Makeup Institute considers itself the Harvard of skin care in Arizona and their business skills education proves the point! Students learn about salon, spa, and medical office operations in addition to detailed education on topics such as Ayurvedic treatments, exfoliation, and special mature skin treatments. Top-notch facilities include a laser treatment clinic on site and for an additional fee, students can become laser certified—an option that made us say, "Wow!"
The Studio Academy of Beauty
- Phoenix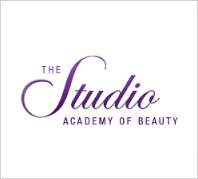 Tuition: $8,950
Kit Cost: $885
Program Length: 4 months
Students at the Studio Academy quickly learn everything from dermaplaning to full-body waxing with the hands-on program taught by expert instructors. The school makes a speciality of teaching the European facial technique, the same one used by top spas and salons worldwide. Product knowledge for various makeup and skincare product lines is also taught. Ninety-three percent of students graduate from the program on time, and a dedicated career services section is standing by to help them find jobs when they do. The school charges a below-average tuition rate, and accepts VA benefits for qualified military veterans.
Tucson College of Beauty
- Tucson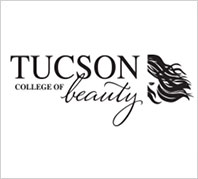 Tuition: $7,517
Kit Cost: $1,500
Program Length: 6 months
TCB is the place to go in Arizona for students who are serious about getting their career off to a quick start: with a 96 percent on-time graduation rate, this school moves students out the door with all the tools and skills they need to find a lucrative position right away. With a below-average tuition rate, it's also one of the most affordable options in the state, and since VA benefits are accepted, it's also a good choice for military veterans.