In Arkansas, aestheticians are licensed professionals who engage in the practice of beautification by cleaning, waxing, stimulating, or manipulating the body with the hands or with specialized devices and appliances. Esthetics may also include microdermabrasion services and expert cosmetic preparations involving tonics, lotions, antiseptics, and creams.
To begin exploring the exciting field of aesthetics from the many salons located throughout the state – from Bentonville and Springfield to Little Rock and beyond – you must become licensed through the Arkansas Department of Health's Cosmetology Section.
To achieve licensure as an aesthetician in Arkansas, you must be prepared to complete the following steps:
---
Step 1. Complete a Program in Aesthetics
The first step to licensure in Arkansas as an aesthetician is the completion of an approved program of esthetics through an esthetics or cosmetology school. To be eligible for licensure, your aesthetics program must be at least 600 hours in duration, and it must be approved by the Cosmetology Section. You can view a list of approved Arkansas schools here.
A comprehensive aesthetics program is designed to train students in areas such as facial massage, skin care, skin medicine, the maintenance of healthy skin, and skin care products, just to name a few.
Approved programs in aesthetics in Arkansas must contain the following curriculum (and their hours):
Chemistry: 40 hours
Physiology: 35 hours
Bacteriology and sanitation: 35 hours
Introduction to skin care: 45 hours
Skincare: 150 hours
Makeup and corrective makeup: 50 hours
Eyebrow and lashes: 40 hours
Hair removal: 40 hours
Safety precautions: 20 hours
Professional and personality development: 20 hours
Management: 20 hours
Salesmanship: 15 hours
State laws and rules and regulations: 10 hours
Testing evaluation: 15 hours
Instructor's discretion: 65 hours
---
Step 2. Complete and Submit an Exam Application
In addition to successfully completing an esthetics program through an approved school, you must also be at least 16 years old and have completed the 10th grade to qualify for licensure as an esthetician in Arkansas.
After completing a program from an approved school of aesthetics, you must complete an Examination Application and submit it along with the practical examination fee of $65. The fee must be made payable to PSI, the company responsible for administering the aesthetician examinations in Arkansas.
Your approved school of aesthetics must complete a Certificate of Training form on your behalf.
---
Step 3. Take and Pass the Esthetician Practical Examination
Once the Cosmetology Section has approved your application, PSI will automatically schedule you for the next available practical exam date. You can then expect to receive an Admission Notice from the Cosmetology Section about a week before your testing date. You can view the upcoming practical exam schedule for 2015 here.
On the test day, you will be required to bring your Admission Notice and a U.S. government-issued ID with you to gain admission to the examination room. All practical exams are held at the following address:
101 East Capitol Street, Suite 106
Little Rock, AR 72201
The Arkansas Cosmetology Section uses the National-Interstate Council of State Boards of Cosmetology (NIC) National Esthetics Practical Examination for its practical exam. You can visit the NIC website to learn more about this national examination.
The NIC examination will assess your knowledge and skills in the following areas:
Setup and client protection
Cleansing and steaming the face
Facial makeup
Facial mask
Hair removal of the eyebrows
Manual extraction on the forehead
Massaging the face
---
Step 4. Take and Pass the Esthetician Written Examination
Once you have taken and passed the practical examination, you may schedule to take the written examination through one of the PSI testing centers throughout Arkansas. The cost of taking the written examination in esthetics is $60, which is paid directly to PSI.
You can schedule to take this written examination either online through PSI (www.psiexams.com) or by calling them at 1-800-733-9267. You may schedule to take the written examination at any of the following PSI testing centers:
Bentonville
Fayetteville
Harrison
Jonesboro
North Little Rock
Like the practical examination, you will be tested using the NIC's national esthetician examination. You can learn more about the examination process, including the exam outline, by reading the Candidate Information Bulletin.
You can expect to receive your Arkansas aesthetician license upon passing both the practical and written examinations.
---
Step 5. Explore Career Opportunities in Arkansas and Keep your License Current
You may find a wealth of job opportunities in Arkansas' salon and spa industry, where you can work in luxury resorts, destination spas, in full-service salons, or in specialty aesthetics salons.
Just a few of the top aesthetics salons in Arkansas include:
Bionet Esthetics, Little Rock
Skintastics Esthetics, North Little Rock
Advanced Esthetics, Little Rock
LIFT Aesthetics and Body Sculpting, Hot Springs
Body Smooth Esthetics, Bentonville
Your career options as an esthetician in Arkansas may also involve working in a clinical environment, such as alongside a dermatologist or plastic surgeon.
All aesthetician licenses in Arkansas are renewed biennially, requiring a $50 renewal fee. You can complete the renewal process through the Cosmetology Section's License Renewal System.
The Cosmetology Section does not require the completion of any continuing education credits for licensure renewal, although that certainly doesn't stop aestheticians from pursuing a number of continuing education options as to expand their career opportunities and stay current on issues surrounding the practice of esthetics.
For example, you may choose to pursue specific courses in specialty areas of esthetics as a way to focus your practice. You may also choose to pursue business courses as a way to prepare to open your own skin care practice, or get a job managing an existing practice. Finally, you may choose to pursue additional licenses in Arkansas as a way to expand your practice area. For example, you may choose to complete a training course of 350 hours to receive a license to practice electrology in Arkansas.
---
Esthetician Salaries in Arkansas
Big things are happening in the personal care services industry in Arkansas. Salon and spa professionals, including estheticians, are riding an almost 10% upswing in employment that's expected to run through 2026. As more demand creates new opportunities, skincare specialists could see higher paying jobs opening up for positions that include skincare line product rep, sales associate and spa manager. This is definitely an industry where earnings reflect the decisions you make and the professional path you ultimately choose.
Even those working in more conventional roles are often offered incentives for selling skincare products, and over time become skilled sales people who see juicy commission payouts rolling in every month on top of their salaries. Others realize that medical spas pay top dollar for their unique skillset so they get the qualifications needed to land jobs there.  
A sure-fire way to maximize your earning potential is to really connect with your clients. Customers pay for your services, but they're willing to dish out extra dough for the personal touches you add to the experience. Remember that most people who go to estheticians have extra cash to spend, so give them a luxurious experience and leave them feeling well taken care of and you'll be rewarded with repeat clients and generous tips.
Esthetician Salaries, Commission and Space Rental Compensation Models
Many estheticians that work full-time jobs earn salaries, but picking up part time work in your local spa can mean being subject to hourly wages. Whether part or full time, some spas offer pay based on the commission model, paying an hourly rate as well as commission on top of that for all the services you provide. The space rental model is also common, where you rent a booth or room and get to keep everything you earn other than what you owe the owner for the use of their space.
Employers typically determine the kind of salary they're going to offer based on experience. In Arkansas, experts in the field can easily command base salaries of over $50,000. These statistics are merely base rates that do not account for tips and commissions:
Bottom 10%: $22,030

Mid-Level: $41,810

Top 10%: $50,690
Part-time or otherwise non-salaried estheticians get paid an hourly wage range of $10-$25. Even hourly rates can be largely dependent upon experience:
Bottom 10%: $10.59

Mid-Level: $20.10

Top 10%: $24.37
Esthetician Pay by Region: Fayetteville-Springdale-Rogers
The Fayetteville-Springdale-Rogers area is where most of the esthetician jobs in the state are concentrated. For the most part, skincare specialists working here are paid at rates that closely resembles the state average. The exception to this would be entry-level professionals in the Fayetteville-Springdale-Rogers area, where those new to the profession earn slightly more than the state average:
Hourly Wages
Bottom 10%: $13.37

Mid-Level: $21.61

Top 10%: $24.40
Annual Salaries
Bottom 10%: $27,820

Mid-Level: $44,950

Top 10%: $50,750  
U.S. Department of Labor-Sponsored CareerOneStop Salary Statistics from 2017. https://www.careeronestop.org/toolkit/careers/occupations/Occupation-profile.aspx?keyword=Skincare%20Specialists&onetcode=39509400&location=arkansas
State and MSA (Metropolitan Statistical Area) data includes estheticians at all levels of education and experience. This data does not represent starting salaries. Employment conditions in your area may vary.  
U.S. Department of Labor-Sponsored Projections Central Job Growth Statics from 2016 provides information reported by the Arkansas Department Labor in 2016. http://www.discover.arkansas.gov
8 Notable Esthetician Programs in Arkansas
Arkansas' esthetics schools tend to place a great emphasis on job placement, with more than half offering formal assistance to graduates to get them into lucrative skin care positions after they are awarded their state license. At an average cost of $6,261, the broad availability of G.I. Bill benefits is also a big plus for qualified veterans! Arkansas esthetics programs combine creativity with practicality, putting students in a position to succeed in the beauty industry as soon as they graduate!
Here you'll find our pick for the top schools in Arkansas offering esthetics programs that meet state licensing requirements.
Academy of Professional Cosmetology
- Rogers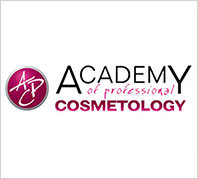 Tuition: $4,950
Kit Cost: $850
Program Length: 4 months
APC gets students down into the details of esthetics early on, teaching microdermabrasion, eyelash extensions, and waxing right off the bat… a fast introduction to some of the most in-demand esthetician skills. The school accepts G.I. Bill benefits from qualified military veterans and offers scholarships, but with a tuition below the average for schools on the list, it already ranks as one of the most affordable options available to Arkansas esthetic students.
Arkansas Academy of Hair Design
- Jonesboro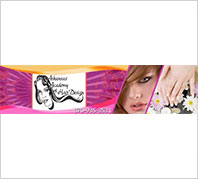 Tuition: $3,750
Kit Cost: $860
Program Length: 6 months
The Arkansas Academy of Hair Design offers practical as well as theoretical instruction in various types of facials, microdermabrasion, make-up, and waxing. With a low tuition rate, the school offers good value to students, but an additional advantage is offered by the business skills training that is conducted as part of the program. Students leave the academy with some expertise in the accounting, finance, and management skills necessary to work as independent contractors or even to run a salon of their own some day. VA benefits are accepted.
Arkansas Beauty School
- Little Rock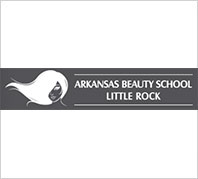 Tuition: $6,450
Kit Cost: $1,250
Program Length: 8 months
Students leave the Arkansas Beauty School of Little Rock confident in their abilities, thanks to a program that gives them the knowledge and skills necessary to succeed in the fast-changing world of skin care. Graduates get another leg up from a job placement program that helps them find positions in spas or salons after they complete the program. G.I. Bill benefits are accepted toward the cost of tuition.
Benton Beauty Academy
- Benton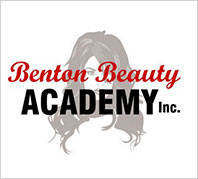 Tuition: $3,000
Kit Cost: $640
Program Length: 4 months
Benton Beauty Academy believes in providing a quality education to students with the aim of helping them pass the state licensing exam. Eighty-seven percent of students finish the program on time, and when they have passed the exam, career assistance helps them find work in spas, salons, and clinics throughout the state. The school rates highly on value, with a tuition rate less than the state average. VA benefits are also accepted from qualified veterans.
Career Academy of Hair Design
- Springdale, Rogers, Siloam Springs, Fayetteville and Fort Smith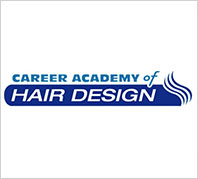 Tuition: $6,795
Kit Cost: $1,005
Program Length: 4 months
The Career Academy of Hair Design has an unusual feature in their esthetics curriculum that really wowed us right off the top: the school has adopted the Howard Gardner Multiple Intelligences teaching technique, designed to reach every student on a level they can best understand and learn at. The proof behind this approach is found in the high program completion rate: it doesn't get any better than 100 percent! A career service department helps students locate a salon after graduation. VA benefits are accepted and some scholarships are available.
Hair Tech Beauty College
- Paragould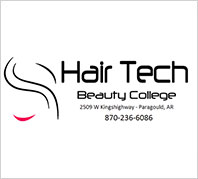 Tuition: $4,475
Kit Cost: Included in tuition
Program Length: 5 months
Hair Tech goes the extra mile in esthetics training, topping off the traditional focus on skin care and makeup concerns with a special course instruction on human relations and legal and business matters. The school accepts VA benefits from qualified veterans, but also has a relatively low tuition cost for the state.
Hot Springs Beauty College
- Hot Springs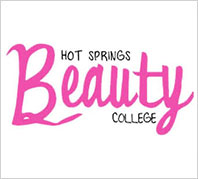 Tuition: $5,250
Kit Cost: $750
Program Length: 5 months
HSBC has a curriculum that works! Nothing provides better proof of the fact than their 100 percent job placement rate for graduates. As the only school in the area teaching advanced techniques such as microdermabrasion and chemical peels, their students are in demand! If that weren't already enough, a career services team helps students locate desirable positions after graduation. The school awards scholarships to deserving students, but the tuition is already below the state average, making HSBC a very affordable option.
The Salon Professional Academy
- Little Rock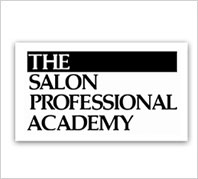 Tuition: $7,815
Kit Cost: $175
Program Length: 6 months
TSPA focuses on keeping class sizes small and manageable, so every student has the opportunity for individual attention from their instructors. This shows in the 88 percent on-time completion rate that the school achieves. The academy accepts VA benefits toward tuition, and most students graduate with extremely little loan debt left outstanding. A career services department helps students locate work in the industry after they complete the program and obtain state licensing.