Few people will debate that California is the epicenter of the beauty industry in the U.S. In fact, the state is home to more than 500 beauty companies that generate $2 billion in export revenue each year. And thanks to the thriving movie, television, and theater industries here, cosmetic surgery clinics are skin care spas are found on almost every corner.
Esthetics is the practice of skin care for cosmetic purposes. Estheticians are skin care professionals who utilize a number of techniques, such as facial exfoliation, steaming, pore cleansing, extraction, chemical peels, and microdermabrasion (just to name a few) to improve the appearance of clients' skin.
As licensed beauty professionals, estheticians in California are regulated and licensed by the California Board of Barbering and Cosmetology. To pursue a career in esthetics in California, you must complete the following steps to qualify for licensure:
---
Step 1. Complete a Program of Esthetics through an Approved Institution
Preparing to become an esthetician in California starts with a Board-approved program in esthetics, which may be found in dedicated esthetics schools or schools of cosmetology. You can view a list of California's approved beauty schools here.
An approved esthetician program consists of at least 600 hours of training in all aspects of the esthetics field, such as chemical treatments, skin treatments, hair removal and makeup application, and skin condition analysis. Many programs feature full-service student clinics that allow students to practice their newly acquired skills on real clients under the supervision of instructors.
A number of schools of esthetics also offer blended programs that allow students to gain valuable experience and become licensed in other areas of cosmetology at the same time, such as electrolysis and massage therapy.
Just a few of the classes found within a full esthetics program include:
Reflexology
Skin conditions and disorders
Sales and salon management
Aromatherapy and body treatments
Hair removal and waxing
Cosmetic sciences
Human physiology and anatomy
Safety and sanitation
---
Step 2. Complete and Submit the Esthetician Application for Examination
Once you have completed your esthetics program through an approved institution, you must complete the Esthetician Application for Examination and submit it, along with the initial license fee of $115, to the Board. You may also apply online here. The institution where you received your education must submit a Proof of Training document to the Board.
To be eligible for an esthetician license in California, you must be at least 17 years old and have completed the 10th grade.
You can email the Board at barbercosmo@dca.ca.gov with any questions regarding the application process.
---
Step 3. Take and Pass the Written and Practical Esthetician Examinations
Once your application has been processed and approved by the Board, you will receive an exam scheduling letter, which will provide instructions on how to schedule your written and practical examinations. The California Board utilizes the National-Interstate Council of State Boards of Cosmetology (NIC) for both the written and practical examinations.
You will be scheduled to take the practical and written examinations on the same day. You may take the exams at one of the Board's permanent testing sites in Northern California (Fairfield) or Southern California (Glendale). Once you schedule your examinations, you can expect to receive an admission letter that confirms your exam date, time, and location.
The written examination for esthetician licensure consists of 100 questions. You will have 120 minutes to complete the examination.
You can read more about the California National Esthetics Written Examination by reading the Candidate Information Bulletin.
The practical esthetician examination may take up to 90 minutes to complete. You can expect to be tested on five, distinct areas of esthetics, which include:
Client setup and protection
Hair removal of the eyebrows
Massaging the face
Facial mask
Facial makeup
You can read more about the California Esthetician Practical Examination by reading the Candidate Information Bulletin.
Once you have successfully passed both the practical and written examinations, the Board will issue you a California esthetician license to begin practicing.
---
Step 4. Cultivate your Esthetician Career in California
As an esthetician in California, your career opportunities are broad, as you may work as an employee or independent contractor within a spa, general salon, or esthetics salon. You may even work alongside dermatologists and plastic surgeons, where you provide complementary and support procedures and therapies.
Just a few of the many esthetics salons throughout California where jobs may be available include:
Serene Esthetics, Salinas
Glow Esthetics and Spa Therapies, Sacramento
Smooth Aesthetics Medical Spa, Burbank
The M Day Spa, Beverly Hills
Soleil Beauty Salon, Los Angeles
Beba Beauty, Day Spa and Boutique, Los Angeles
Orchids Brazilian Beauty Salon, San Francisco
Revive Skincare Salon, Lafayette
Top Notch Salon, Mission Viejo
You can find additional information, support, and networking opportunities through the following organizations:
---
Step 5. Renew your License to Practice Esthetics in California Every Two years
Your esthetician license must be renewed every two years in the same month it was originally issued at a cost of $50. You may renew your license using a paper application or through the Board's online licensing system.
Although there are no continuing education requirements for estheticians in California, continuing education is still an important component to ensure you stay in touch with the latest trends and advances in the field of esthetics.
Many estheticians also choose to pursue additional cosmetology licenses as a way to expand their skills and offer additional services to their clients. For example, you may choose to also practice electrolysis, which requires an additional 600 hours of education/training to become licensed, or massage therapy, which requires the completion of a 250-hour course for licensure.
You may also choose to complete a number of business courses if you have aspirations of managing an esthetics salon or spa, or if you want to eventually open your own aesthetics practice.
---
Esthetician Salaries in California
No one would be surprised to learn that the greater LA area, and California as a whole, are home to more estheticians and more opportunities in the field of professional skincare than anywhere else in the country. Right now, 1,140 new jobs get filled annually just to keep up with the growing demand of esthetics services, and there's no signs of slowing. Top vacation spots like Napa and Santa Cruz remain some of the highest-paying cities in the state, if not the country. There are jobs opening up everywhere in California, but anybody who is in a position to relocate for the best opportunities at resort spas, medi-spas in ritzy neighborhoods, or even in film production, are going to have a real competitive edge.
Lots of opportunities doesn't mean that the best jobs aren't also competitive. When you're looking at launching a career in a large and expansive job market with high-paying positions, you're still going to need to set yourself apart from the pack.
Of course experience, product knowledge and technical mastery of the latest treatments are all great ways to increase your marketability and attract clients, but before you can build a reputation based on word of mouth you're going to need to get your name out there. Self-promotion through social media and other channels can go a long way in getting yourself noticed.
Hourly Wages + Commission, Space Rental and Salaried Positions for Estheticians in California
When you're getting started you can expect to get paid hourly, plus earn a commission from the spa owner for all the services you bill. The other standard compensation model is space rental, which involves paying the spa owner for a booth or room and keeping what you earn, less what you owe for rent. With reputation and experience comes more potentially lucrative opportunities, including salaried positions as a product rep or makeup and skincare consultant for a movie studio or production company.
No matter which arrangement you find yourself in, keep in mind that base pay is just that – estheticians can also collect generous tips from loyal customers. That cash in hand every day can add another 10%-25% or more to your base pay. That's something that these statistics don't reflect.
Hourly Wage
Bottom 10%: $10.34
Mid-Level: $14.01
Top 10%: $22.83
Annual Salary
Bottom 10%: $21,500
Mid-Level: $29,130
Top 10%: $47,480
Average Pay by Location
In many cases, an esthetician's earnings are impacted by local demand and economic conditions. This is particularly true in a state as big and economically diverse as California:
Los Angeles-Long Beach-Anaheim
Bottom 10%: $21,500
Mid-Level: $26,710
Top 10%: $47,760
San Francisco-San Mateo-Redwood City
Bottom 10%: $22,310
Mid-Level: $35,310
Top 10%: $71,600
San Diego-Carlsbad
Bottom 10%: $22,070
Mid-Level: $27,380
Top 10%: $49,360
San Jose-Sunnyvale-Santa Clara
Bottom 10%: $26,050
Mid-Level: $36,090
Top 10%: $44,440
Riverside-San Bernardino-Ontario
Bottom 10%: $21,490
Mid-Level: $24,680
Top 10%: $46,910
Sacramento-Roseville-Arden-Arcade
Bottom 10%: $21, 510
Mid-Level: $32,840
Top 10%: $68,730
Fresno
Bottom 10%: $21,610
Mid-Level: $30,190
Top 10%: $38,730
Santa Cruz-Watsonville
Bottom 10%: $21,910
Mid-Level: $30,120
Top 10%: $120,700
Santa Rosa-Petaluma
Bottom 10%: $26,570
Mid-Level: $36,180
Top 10%: $41,420
Napa
Bottom 10%: $21,500
Mid-Level: $29,570
Top 10%: $126,780
2017 salary data provided by the U.S. Department of Labor-Sponsored resource CareerOneStop –https://www.careeronestop.org/ExploreCareers/Plan/salaries.aspx. State and MSA (Metropolitan Statistical Area) data includes estheticians at all levels of education and experience. This data does not represent starting salaries. Employment conditions in your area may vary.  
Job growth data provided by the U.S. Department of Labor-Sponsored resource Projections Central and represents the ten-year projection period between 2016 and 2026 – https://projectionscentral.com/Projections/LongTerm.
All data accessed June 2019.
10 Notable Esthetician Programs in California
It's no surprise that California is home to the largest community of professional estheticians anywhere in the country. Whether you're looking to be part of the beauty culture in LA, Hollywood or the Bay Area, or serve the unique needs of retirees in Palm Desert or Palm Springs, in California you can get an education in esthiology that is not only affordable, but that meets some of the highest standards of excellence anywhere. You can thank the California Board of Barbering and Cosmetology for this, not to mention the culture of quality that has grown up in a professional community that doesn't settle for anything less than the best.
These top California esthetics programs can help you become licensed in as little as four months at an average tuition cost of just $7,993. An affordable price for access to a lucrative and rewarding field.
Here you will find our pick of the ten best beauty academies in California offering esthiology programs that meet Board requirements for licensure:
Advance Beauty College
- Garden Grove & Laguna Hills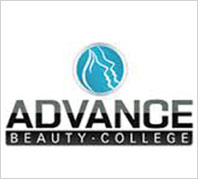 Tuition: $6,427
Kit Cost: $282
Program Length: 4 months
Even though Advance Beauty College's tuition is already lower than the average for the schools on our list, the school still offers scholarship opportunities to qualified students! Esthiology students will not only learn all the essential techniques of skin analysis and care, but they also get involved in the community while doing do so by participating in local charity events like Walk for Wishes, Working Wardrobes, and other causes that give back to the community. After completing the program, you'll be supported through Advance Beauty College's career assistance services in order to find the right esthetician position for you.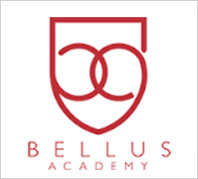 Tuition: $9,000
Kit Cost: $1,420
Program Length: 5 months
Located near San Diego, Bellus Academy offers you the opportunity to serve clients in an area recognized as a local hub of fashion and style. In a large, well-lit studio space, you'll learn to master the techniques of skin analysis and facial treatments. The school accepts VA benefits to help veterans cover the cost of tuition and even offers a scholarship opportunity for new high school graduates entering the program. You'll have opportunities to get involved in the San Diego community through charity and volunteer events, which also serve as great networking opportunities. Bellus Academy even offers career services to help you find the perfect position when you graduate.
Career Academy of Beauty
- Garden Grove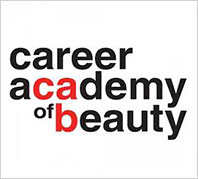 Tuition: $10,770
Kit Cost: Included in tuition
Program Length: Length may vary
At Career Academy of Beauty, 75% of the program will be spent practicing techniques on real clients, while the rest of the program will focus on theory and business training – skills you'll need for a successful career in esthetics. At Career Academy, you can look forward to learning everything you need to know about peels, masks, microdermabrasion, skin analysis, face mapping … and prescriptive retailing! Because the class sizes are kept small, you'll receive personal attention all the way through the program, even through graduation, at which point you'll receive personalized career counseling services. The school even allows veterans to fund their education using VA benefits.
Colleen O'Hara's Beauty Academy
- Santa Ana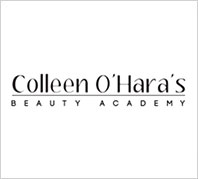 Tuition: $9,705
Kit Cost: $1,295
Program Length: 7 months
Located in Orange County, Collen O'Hara's Beauty Academy is a place where creative, artistic culture lives. You'll learn theory through courses such as Cosmetic Chemistry, Health and Nutrition, and Physiology and Histology of the Skin, but you'll also earn hands-on experience treating clients to facials, peels, masks, microdermabrasion, makeup application, and other esthetic services. The school wowed us for offering advanced esthetician classes for more experienced estheticians, perfect for continuing education once you've become licensed and begin practicing. Through the advanced courses, you'll have the opportunity to learn about LED light therapy, advanced case studies, advanced peels, eyelash extensions, aging skin, hyper-pigmented skin, medical spa operations, and more.
Cosmo Beauty Academy
- Sacramento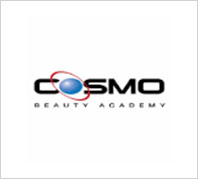 Tuition: $5,500
Kit Cost: $2,208
Program Length: 7 months
Cosmo Beauty Academy's program is offered for a much lower than average cost compared to the other top programs on the list. In fact, it is the most affordable program on our list! As a student in the esthetician program, you'll be able to participate in charitable events that give back to the community and that provide you with unique networking opportunities. Through courses in Skin Analysis, Neck & Shoulder Massage, Glycolic Treatments, Personalized Masks, Business Development, Retail Sales, and more, you'll become skilled not only in the art and science of esthetics, but also in the business fundamentals necessary for a successful career.
Institute of Beauty Culture
- Santa Maria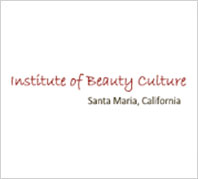 Tuition: $6,500
Kit Cost: $1,406
Program Length: 600 hours
With a low tuition rate and comprehensive training in esthiology, the Institute of Beauty Culture is an excellent place to pursue your training and education. Through technical instruction and lots of opportunity to practice what you're learning, you'll soon master facial techniques, eyebrow shaping, hair removal, skin analysis, and how to apply makeup using the latest techniques. You'll also learn about customer service, salon administration, and how to interview for success, all skills that will serve you well as you get your career started.
International School of Beauty
- Palm Desert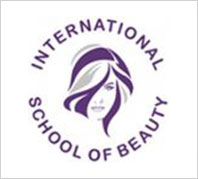 Tuition: $7,200
Kit Cost: $756
Program Length: 4 months
Offering a lower than average tuition rate when compared to the other schools on our list, the International School of Beauty's program comes at a tremendous value. If you're a veteran, you're in the luck—the school even accepts VA benefits.
The school's curriculum includes business training, which is essential for independent estheticians and those who aspire to managing or even owning a spa one day. At International School of Beauty's Palm Desert location, you'll have the opportunity to study in a location surrounded by Southern California's majestic desert near the Coachella Valley and Desert Hot Springs.
Palomar Institute of Cosmetology
- San Marcos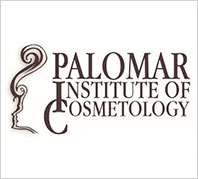 Tuition: $7,150
Kit Cost: $1,200
Program Length: 5 months
Through the Palomar Institute of Cosmetology's esthetics program, you'll learn to confidently treat your clients' skin and help them leave the salon feeling beautiful, healthy and ready to take on the world. You'll learn how to treat skin conditions, apply facials, apply makeup, and perform hair removal, among many other techniques and services. You'll be able to practice using brands like OPI, Eufora, and Design Essentials. After graduation, you'll be supported as you hit the ground running through the school's career assistance services.
Salon Success Academy
- Corona, Fontana, Riverside, Upland, & Redlands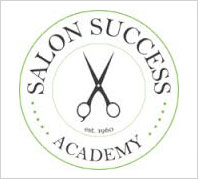 Tuition: $8,104
Kit Cost: $2,550
Program Length: 6 months
At Salon Success Academy, you'll not only study skin care, but you'll learn to master the art of customer service and business to help ensure your long-term success in the beauty and wellness industry. You'll have plenty of opportunities to practice what you lean on real life clients, and you'll complete the program with total confidence in your ability to ace state board exams. The school offers day and evening schedules so you can choose the best time to take classes based on your current family and work life obligations. In addition, you'll be involved in the community through events that give back to local charities!
San Francisco Institute of Esthetics and Cosmetology
- San Francisco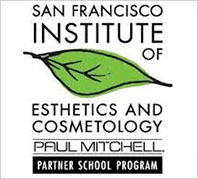 Tuition: $9,582
Kit Cost: $3,543
Program Length: 4 months
San Francisco Institute of Esthetics and Cosmetology is a Paul Mitchell partner school, so you can look forward to the same level of excellence you have come to expect from the Paul Mitchell name. Through day or evening classes, you'll be able to choose the program that's right for you. You may also consider applying for a scholarship opportunity, just another perk the school generously offers. Every student at the San Francisco Institute will have an opportunity to get involved in the community through the school's charity events, which include beauty and fashion shows.