The skin care and spa industry is as exciting as ever in Colorado thanks, in part, to its world renowned ski resorts and vacation destinations like Vail, Durango, Estes Park, and Buena Vista. From day spas and salons to hotel spas and destination resorts, Colorado is home to a plethora of settings where a career in esthetics can take off.
The field of esthetics, which generally involves cosmetic skincare, is practiced by licensed estheticians, who may be called upon to perform everything from facials and pore cleansing to microdermabrasion, makeup artistry, and spa treatments like waxing, eyebrow shaping, and aromatherapy techniques.
To work as an esthetician in Colorado, you must first become licensed by the Colorado Office of Barber and Cosmetology Licensure, which requires you to complete the following steps:
---
Step 1. Complete an Esthetics Program Approved by the Board
To earn licensure as a Colorado esthetician, you must first complete a formal esthetics program through one of the Board-approved esthetician or cosmetology schools in the state.
The Board recognizes a comprehensive esthetics program as consisting of at least 20 credit hours (600 clock hours) in the following areas (shown here with minimum credit hours):
Facials and skincare: 7 hours
Facial makeup: 1 hour
Hair removal: 3 hours
Laws, rules, and regulation: 1 hour
Management, ethics, interpersonal skills, and salesmanship: 1 hour
Disinfection, cleaning, and safe work practices: 7 hours
At least 75 percent of the required credit hours must be in clinical instruction, while the remaining 25 percent may be obtained through lecture or theory.
An esthetics program in Colorado includes training on a full array of facial and body treatments, such as chemical peels, microdermabrasion, light therapy, and makeup artistry.
---
Step 2. Apply for Licensure by Examination
After you have successfully satisfied the educational requirements for esthetician licensure in Colorado, you must apply by completing a Licensure by Examination Application and paying the $28 license fee.
You may also apply online through the Colorado Cosmetology Licensure Portal.
---
Step 3. Apply for and Schedule the Required Esthetician Licensure Examinations
Within about 48 hours after your application has been received, you will be notified by the Board that your application has been approved.
The Board contracts with PSI Services for the administration of exams. Therefore, you must apply for and schedule your esthetician examinations with PSI either online or by calling 1-800-733-9267.
You must take and pass a practical and written exam to achieve licensure as an esthetician in Colorado. The cost of taking the practical examination is $71, and the cost of taking the written examination is $56. Both fees are paid directly to PSI.
PSI will then email you a confirmation notice with instructions on how to pay for and schedule the practical examination. You must pass the practical examination before you can pay for and schedule the written exam.
You have one year from your application approval date to take and pass both portions of the Colorado esthetician exam.
You can expect the written examination to take about 100 minutes to complete and the practical examination to take about 85 minutes to complete.
You can schedule your examinations at one or more of the following locations:
Denver (Centennial): written examination only
Denver (Wheat Ridge): practical and written
Fort Collins: practical and written
Pueblo: written examination only
Colorado Springs: practical and written
Grand Junction: practical and written
Durango: practical and written
You must bring two forms of identification that bears your signature when you arrive for your examinations.
Once you have taken and passed both examinations, you will be issued an esthetician license by the Board.
---
Step 4. Keep your Colorado Esthetician License Current and Explore Professional Opportunities
All esthetician licenses in Colorado expire on March 31 odd all even-numbered years. There are no continuing education requirements to maintain your license, but you must complete a renewal form to keep your license current.
Many estheticians in Colorado also choose to pursue additional education/training so as to perform additional cosmetology duties such as permanent makeup, which requires the completion of 132 clock hours of training for licensure, and massage therapy, which requires 500 hours of education/training for licensure.
Further, estheticians in Colorado who want to perform chemical peels or microdermabrasion must receive additional training (14 hours for microdermabrasion and 24 hours for chemical peels) to receive certification from the Board. Only licensed cosmetologists or estheticians are permitted to complete this advanced training and receive certification.
There are a fantastic number of opportunities for licensed estheticians in Colorado, from full-service salons and spas to medical spas and dedicated esthetics practices. Just a few of the many esthetics salons and spas in Colorado where jobs may be found include:
Orchidee Salon and Spa, Fort Collins
Hair Fusion Salon and Spa, Durango
Springs Salon and Spa, Colorado Springs
Simply Beautiful Salon and Cosmetics, Colorado Springs
Beautiful You Skincare Studio, Pueblo
Face to Face Esthetics, Highlands Ranch
Zandi K Hair and Skin Studio, Denver and Lakewood
---
Esthetician Salaries in Colorado
Colorado is a premier locale to find a job in esthetics that will pay more than just the bills. And, by all accounts, the opportunities for good paying work in top clinics and spas aren't going anywhere anytime soon. The job market for estheticians is in the midst of a 24% growth trend that will continue at least through 2026 according to the Colorado Department of Labor and Employment. No doubt these current trends are thanks in part to Colorado's booming tourism industry, which is thriving now more than ever thanks to the decriminalization of cannabis. As a matter of fact, in 2018 the state experienced its all-time highest record for tourist visits for the eighth year in a row. And the buzz that's pushing the tourist industry to new heights is also opening up the market to amazing new cannabis-based skincare products that are all the rage in the state.
Each year tourists drop an estimated $20 billion into the state's economy. This consistent windfall puts skincare specialists in the perfect position to get a piece of the action by servicing vacationers looking for relaxation and indulgent beauty treatments. But whether you plan to work the resort circuit or for a neighborhood spa or clinic, you will benefit from the opportunities that come from the nearly 300 new esthetician job openings expected in the state each year.
Get Experience, Get Paid – Wages by Experience Level in Colorado
It's no big shocker that more experienced estheticians generally get better salaries. But the question is, how much better? Brace yourself, because experts in Colorado can earn four times what newbies earn:
Here's the annual salary breakdown:
Bottom 10%: $21,600
Mid-Level: $42,620
Top 10%: $88,630
Hourly wage earners see similar differences:
Bottom 10%: $10.38
Mid-Level: $20.49
Top 10%: $42.61
Let's be real, these statistics are certainly not definitive. Estheticians are almost always tipped out by their clients, and tips can dramatically add to your take home pay. Also, sales commission on products and services are commonplace so if you keep up the hustle, you'll see a real difference in what you take home.
Many skincare specialists offer their services to the public by renting space in an established clinic or spa, in which case earnings have more to do with simply calculating the difference between what you can bill out for services in a month versus what you pay for product and to rent space.
Where to Find the Best Pay – Regional Pay Differences for Estheticians in Colorado
As you might imagine, estheticians in Colorado don't share a blanket salary or wage rate. In fact, where you work within the state can hold a lot of power over your earning potential. Your best bet is to find which cities are offering top dollar and start dishing out applications. A great place to start is in the Denver area because it offers the most jobs and some of the highest salaries around:
Denver-Aurora-Broomfield
Bottom 10%: $27,850
Mid-Level: $43,160
Top 10%: $93,760
Boulder
Bottom 10%: $30,250
Mid-Level: $54,320
Top 10%: $63,550
Colorado Springs
Bottom 10%: $24,310
Mid-Level: $44,280
Top 10%: $61,400
Fort Collins-Loveland
Bottom 10%: $31,710
Mid-Level: $42,420
Top 10%: $73,860
Grand Junction
Bottom 10%: $19,600
Mid-Level: $22,300
Top 10%: $41,270
2017 salary data provided by the U.S. Department of Labor-Sponsored resource CareerOneStop –https://www.careeronestop.org/ExploreCareers/Plan/salaries.aspx. State and MSA (Metropolitan Statistical Area) data includes estheticians at all levels of education and experience. This data does not represent starting salaries. Employment conditions in your area may vary.  
Job growth data provided by the U.S. Department of Labor-Sponsored resource Projections Central and represents the ten-year projection period between 2016 and 2026 – https://projectionscentral.com/Projections/LongTerm.
All data accessed June 2019.
10 Notable Esthetician Programs in Colorado
From the major metro areas of Denver and Colorado Springs to ski retreats like Vail and Breckenridge, Colorado's dusky mountain culture appeals to people from all over the country. As an esthetician in Colorado, you'll likely find yourself treating both locals and tourists to a luxurious spa experience they won't soon forget. The schools of esthetics we've selected for our Colorado top-ten list offer programs with an average tuition of only $6,631, a very affordable rate for gaining access to a lucrative and growing professional field in the salon industry.
Here's our pick for the ten best schools in Colorado offering esthetician programs that meet the requirements for state licensing:
Cheeks International Academy of Beauty Culture
- Greely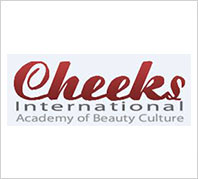 Tuition: $7,400
Kit Cost: $725
Program Length: 5 months
At Cheeks International Academy of Beauty Culture, you'll be able to learn all the essential techniques of skin care required to become a successful esthetician. You'll learn how to treat mature skin, how to perform acupressure facials, and the techniques of aromatherapy, reflexology, spray tanning, and electrolysis along with basic techniques for skin care and makeup application. You'll also be able to connect with the vibrant Greely community through fashion and beauty shows that benefit local charities.
Hair Dynamics Education Center
- Fort Collins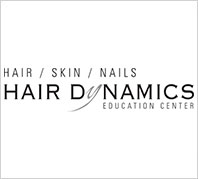 Tuition: $7,000
Kit Cost: $752
Program Length: 5 months
Through the Hair Dynamics Education Center's esthetician program, you'll study the art and science of skincare and makeup application, and the curriculum also includes a "Salon Success" component. Through the Salon Success curriculum, you'll learn how to build your salon business, boost guest relations, and sell retail products. Hair Dynamics wowed us for offering students the opportunity to become certified in both microdermabrasion and chemical exfoliation as a part of the esthetician program, rather than having to pursue additional certification to learn how to perform these services after graduation.
Institute of Business & Medical Careers (IBMC) College
- Colorado Springs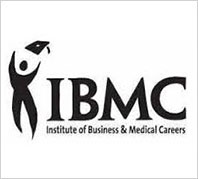 Tuition: $6,798
Kit Cost: $675
Program Length: 5 months
If you choose to study esthetics through IBMC College, you'll have the chance to be involved in the community and give to local charities through school-sponsored beauty and fashion shows. The school accepts VA benefits for veterans and also offers career assistance services to each student. You'll learn everything you'd ever hoped to know about performing skin care procedures, makeup application, hair removal, facials and peels, and skin care consulting through the esthetician program.
International Salon and Spa Academy
- Colorado Springs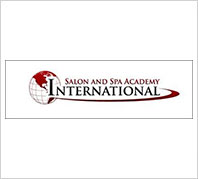 Tuition: $5,620
Kit Cost: $1,761
Program Length: 5
Through the International Salon and Spa Academy esthetics program, you'll learn the techniques of microdermabrasion, chemical peels, facials, body detox, spa treatments, client consultations, makeup application, skin care analysis, body wraps, waxing, hair removal and more. You'll get the chance to work with real clients in a beautiful facility using high-end brands like Redken, OPI, Satin Smooth, and Pravana. Even after you graduate, you'll be able to take advantage of continuing education classes in esthetics to learn advanced skin care techniques and keep your license current.
New Dimensions Beauty Academy
- Parker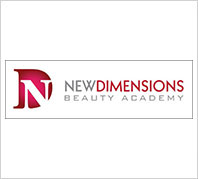 Tuition: $7,800
Kit Cost: $1,198
Program Length: 5
At New Dimensions Beauty Academy's esthetics program, not only will you study skin care techniques, but you'll also take course sin Business Retail Training and Income Strategies. If you tour the school and sign up for the program within thirty days of the tour, you'll become eligible for a scholarship! At New Dimensions, you'll learn in a top-notch, modern facility, and practice using brands like Pravana, Redken, Gelish, and Morgan Taylor, among others. As a graduate, you'll be offered career placement assistance. The school also offers advanced education courses, and you might consider pursuing them for additional training after graduation.
The Paul Mitchell School
- Denver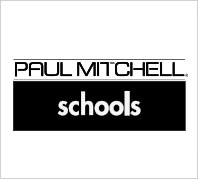 Tuition: $7,500
Kit Cost: $1,200
Program Length: 5 months
Through Paul Mitchell's nationally-known esthetician program, you'll learn about skin analysis, customizing treatments for clients, the chemistry of skin care ingredients, prescriptive retailing, makeup application and the latest trends, facials, peels, and more. After graduation, you might consider advanced courses through the school's continuing education program in order to ensure that you're prepared with all the latest techniques. The school offers scholarships and accepts VA benefits to help cover the cost of the program. You'll also have the chance to be heavily involved in the Denver community through Paul Mitchell's charity events.
The Salon Professional Academy
- Colorado Springs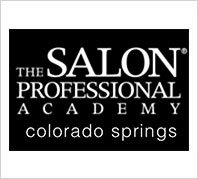 Tuition: $6,000
Kit Cost: $886
Program Length: 5 months
With lower than average tuition compared to the other schools on our list and a program that's sure to lead to success, pursuing your esthetician education at The Salon Professional Academy is an excellent choice. The school offers a scholarship opportunity to help finance your education and accepts VA benefits from qualified veterans. You'll also be offered career counseling services to help you find the perfect esthetician position for you after graduating. Community-minded students will love the opportunities they'll have for getting involved in local charity events through the Salon Professional Academy. As a Dermalogica partner school, this program gives you a chance to familiarize yourself with high-end Dermalogica products and techniques such as face mapping.
School of Botanical & Medical Aesthetics
- Denver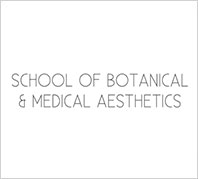 Tuition: $6,800
Kit Cost: $890
Program Length: 6 months
The esthetician program at the School of Botanical & Medical Aesthetics will ensure that you're not just skilled in facials, hair removal, makeup, and body treatments, but that you're prepared to take on clients with a thorough understanding of retailing, ethics, and business training. You can choose to complete the training through an immersion program, a weekend-only program, or a day-time only program. The school also offers career assistance services to each student.
United College of Health and Beauty
- Englewood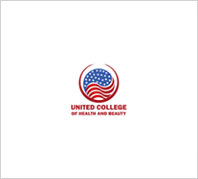 Tuition: $6,500
Kit Cost: 500
Program Length: 5 months
The United College of Health and Beauty's esthetics program includes training on management, ethics, interpersonal skills, and salesmanship – on top of all the techniques and skills you'll develop related to skin assessment and care. You might also take advantage of continuing education courses through the school as you progress in your career, including courses on chemical peels & microdermabrasion and cosmetic resurfacing.
Westland Beauty Academy
- Lakewood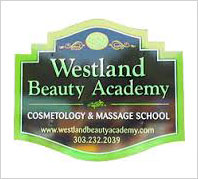 Tuition: $4,900
Kit Cost: $900
Program Length: 5 months
Offering the lowest tuition of any school on our list, the Westland Beauty Academy offers an excellent esthetician program at a great value. You'll learn about analyzing your client's skin and recommending the best products, performing facials, hair removal, and exfoliation, and important skills related to salon management. The school also offers advanced esthetician courses that might help you distinguish yourself from other estheticians.