Esthetics is the beautification of the skin through cosmetic practices, procedures, and techniques. Skilled estheticians in Connecticut may work in beauty salons, spas, health clubs, or even plastic surgeon and dermatologist offices.
Under Connecticut law, no license is required to perform facials are related services in the state. Therefore, there is no licensure or certification offered or legally required for estheticians in Connecticut.
Although estheticians in Connecticut are not licensed by the Connecticut State Board of Barbers and Hairdressers like other health and beauty professionals, it is always beneficial to pursue a formal education in esthetics if you want to expand your professional opportunities and provide your clients with the highest quality esthetics services.
Esthetician Schools and Training Programs in Connecticut
An esthetics program provides comprehensive study and training in all areas of cosmetic skin care. As such, you can expect to learn about the beautification of the skin through facials, skin analyses, makeup artistry, pore cleansing, skin care regimens, microdermabrasion, and much more.
Esthetician programs may be offered through dedicated esthetician institutions or through cosmetology schools. Most programs are between 300 and 600 hours in duration. Some programs offer online study opportunities, while others provide part-time and/or evening courses to fit students' busy schedules.
Graduates of esthetician programs gain a broad range of skills in facial treatments and bodywork through coursework and practical training. Most programs also cover basic science courses, thus allowing students to achieve an understanding of anatomy and the physiology of the skin and endocrine systems.
Just a few of the courses found within a typical esthetics program include:
Skin care procedures
Electricity and facial treatments with machines
Advanced skin care
Salon management
Color theory and makeup
Job Opportunities for Estheticians in Connecticut
Estheticians in Connecticut have a number of options for a successful career in esthetics. Specifically, they may work as independent contractors or employees within a salon, spa, or dermatologist or plastic surgeon's office.
Day spas and resort spas often provide excellent opportunities for estheticians, while medical spas are often staffed with estheticians, who are called upon to provide a number of non-invasive treatments, such as laser treatments and dermal fillers.
Many estheticians seeking to start their own business often choose to complete study in business and marketing.
Just a few of the many esthetics spas and practices throughout Connecticut include:
La Spiagga Day Spa and Medical Esthetics, Madison
G N Esthetics and Spa, Danbury
Avance Esthetiques, Newtown
Jager Arx Esthetics Spa, New Canaan
Dermage Aesthetic Center and Spa, Wilton
Greenwich Medical Spa, Old Greenwich
Art of Esthetics Skin Care, Berlin
Vitality Spa, Old Lyme
Glow Face and Body Boutique, Branford
Advanced Opportunities for Estheticians in Connecticut
Although estheticians in Connecticut are not licensed beauty professionals, electrologists are licensed. If you want to expand your esthetician business in Connecticut, you may want to consider becoming licensed as an electrologist, which requires the completion of an electrology program approved by the Board of Examiners of Electrologists. You can find a list of approved electrology schools here.
Upon the completion of an approved electrology program, you will be required to successfully complete the Connecticut Board of Examiners for Electrologists Practical Skills Examination, which requires you to demonstrate your skills using galvanic and short wave methods of electrolysis. You will also need to complete the International Board of Electrologist Certification, American Electrologist Association Written Examination.
You can contact the Department of Public Health at 860-509-7603 or at dph.dentalteam@ct.gov to learn more about electrolysis licensure in Connecticut.
---
Esthetician Salaries in Connecticut
High paying skincare specialist jobs in Connecticut's urban districts are making the Constitution State an ideal location for estheticians. In fact, the United States Bureau of Labor Statistics declared the Bridgeport-Stamford-Norwalk region among the top ten highest paying metropolitan areas for skincare specialists in 2013.
The anticipated expansion of the skincare specialist workforce in Connecticut is another reason estheticians are developing careers here. As a matter of fact, the Connecticut Department of Labor announced skincare specialists among the state's fastest growing occupations from 2012 to 2022.
Esthetician Salary and Wage Averages in Connecticut
According to recent statistics released by the Connecticut Department of Labor, estheticians and other skincare specialists are earning an average salary of $33,988/yr. and an average wage of $16.33/hr. Pay averages for estheticians in major Connecticut cities are as follows:
Bridgeport/Stamford: $50,111/yr. or $24.09/hr.
Torrington: $29,887/yr. or $14.37/hr.
Hartford: $26,662/yr. or $12.82/hr.
New London/Norwich: $26,632/yr. or $12.81/hr.
Esthetician Salary and Wage Percentiles in Connecticut
Salary Percentiles
Estheticians accepted into full-time positions may be paid annual salaries. In 2013, the United States Bureau of Labor Statistics reported estheticians employed in Connecticut were earning in the following average salary percentiles:
10th Percentile: $18,100/yr.
25th Percentile: $18,800/yr.
Median Percentile: $25,500/yr.
75th Percentile: $43,600/yr.
90th Percentile: $67,800/yr.
Hourly Wage Percentiles
Estheticians that work part-time jobs are normally compensated with hourly wages. In 2013, the United States Bureau of Labor Statistics reported estheticians in Connecticut were earning in the following average wage percentiles:
10th Percentile: $8.71/hr.
25th Percentile: $9.06/hr.
Median Percentile: $12.28/hr.
75th Percentile: $20.97/hr.
90th Percentile: $32.58/hr.
Geographic Pay Differences for Estheticians in Connecticut
To illustrate the geographic pay differences that estheticians experienced throughout Connecticut in 2013, the United States Bureau of Labor Statistics constructed the statistical table featured below:
Area name
Employment
Annual mean wage
Bridgeport-Stamford-Norwalk CT
130
49730
Hartford-West Hartford-East Hartford CT
Estimate not released
26460
Norwich-New London CT-RI
50
26430
Springfield MA-CT
150
39240
6 Notable Esthetician Programs in Connecticut
An esthetics education in Connecticut can be had at a relatively low price compared to most states, at an average tuition rate of $5,406. There are a surprising number of options for such a small state, with esthetics programs offered in every corner. Several local community colleges and vocational institutes in Connecticut have esthetics program as part of their core job training, which gives students a low-cost option that may be closer to home than traditional beauty colleges. Whatever option they choose, Connecticut students have the benefit of professional instructors and excellent financing options to make every program affordable.
Here you'll find our pick for the top six schools in Connecticut that offer full esthetics programs that meet state licensing requirements.
Asnuntuck Community College
- Enfield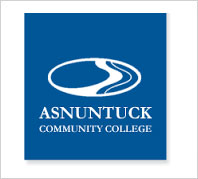 Tuition: $5,300
Kit Cost: Included in tuition
As a community college, Asnuntuck accepts Veteran's Administration financing for qualified former military members to help cover tuition costs. The tuition rate is already among the lowest in the state, however, making this program a great value to prospective students. The basic esthetics program, however, covers all the same subjects you would find at a private school, including massage, cosmetic application and removal, chemical peels, and exfoliation techniques.
Belle Academy of Cosmetology
- Waterbury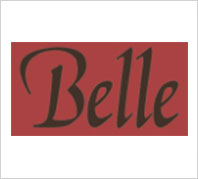 Tuition: $3,285
Kit Cost: Included in tuition
The Belle Academy offers the least expensive esthetics course in the state, gaining it instant recognition for value. The school's goal is to teach the skills required necessary to provide professional service and help students build a steady clientele of their own. A strong element of community service infuses the academy, teaching students how to give back to the local community.
Branford Academy of Hair and Cosmetology
- Branford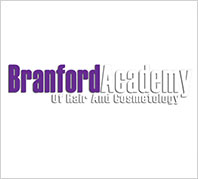 Tuition: $7,390
Kit Cost: $2,800
Program Length: 6 months
Branford has one immediate advantage over every other school in Connecticut which should jump out at prospective students: a 100 percent job placement rate that means every single graduate finds lucrative employment in the industry after completing the program. They have help finding those positions: a job placement section is constantly working to place students in jobs that they will find both challenging and rewarding. The Academy accepts G.I. Bill benefits from qualified military veterans.
Institute of Aesthetic Arts & Sciences
- Southbury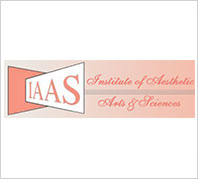 Tuition: $4,870
Kit Cost: Included in tuition
IAAS is a state leader in esthetics instruction. By providing students with a quality education that incorporates both theory and practical application of esthetics techniques, IAAS is able to deliver a comprehensive cycle of instruction in the latest techniques for clinical skin care, make-up artistry, and hair removal. The school charges below average tuition rates, making it a good choice for value among prospective students.
International Institute of Cosmetology
- Plainville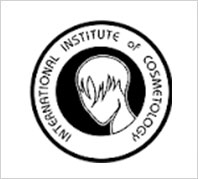 Tuition: $5,103
Kit Cost: Included in tuition
Program Length: 4 months
The skin care program at the International Institute teaches students how to treat and beautify the skin at the same time they pamper the mind and spirit of customers. They work exclusively with Dermologica brand products. The school offers one of the lowest cost esthetics programs in the state.
Ridley-Lowell Business & Technical Institute
- Danbury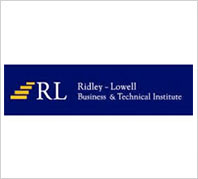 Tuition: $8,070
Kit Cost: $1,200
Program Length: 9 months
Ridley-Lowell is not a dedicated beauty school, but rather a general vocational institute, which means they readily accept funding programs such as the G.I. Bill. Their esthetics program focuses on scientific aspects of skin care, including bacteriology, anatomy and physiology, nutrition, and chemistry.