According to the Delaware Board of Cosmetology and Barbering, an aesthetician is a beauty professional who is permitted to practice the cleansing, manipulating, beautifying, and stimulating of the skin, either with the hands or with mechanical and electrical appliances. Aestheticians in Delaware are also permitted to remove superfluous hair and provide treatments that keep skin healthy and attractive.
If you want to enter the exciting field of aesthetics, you must earn an aesthetician license through the Board, which requires the completion of the following steps:
---
Step 1. Complete a Program of Aesthetics or Approved Apprenticeship
To be eligible for licensure as an aesthetician in Delaware, you must complete an esthetics program that consists of at least 600 classroom hours of continuous training or an apprenticeship of at least 1,200 hours with a licensed aesthetician.
A comprehensive program in aesthetics, which may be completed through an aesthetics school or a cosmetology school, is designed to provide you with information regarding the technology, terminology, and science behind skincare. As such, you can expect to learn about the latest skin care products, techniques, practices, and methods that promote skin health and wellness.
Just a few of the topics covered in an aesthetics program include:
Facials
Nutrition
Waxing
Aromatherapy
Body treatments
Microdermabrasion
Retail and sales techniques
Makeup artistry
Anatomy and physiology
Infection control, safety, and sanitation
Licensure through Apprenticeship
As an alternative to qualifying for licensure through traditioanl aesthetician school programs, you can particiapte in an apprenticeship. Before you begin an apprenticeship, you must find a licensed aesthetician to act as a sponsor, then complete an Application for Apprenticeship. The sponsor you choose must currently hold a Delaware aesthetician or cosmetologist license and the salon in which you will complete your apprenticeship must hold a current professional and business license.
You must sign and notarize the Application for Apprenticeship, and the salon owner and sponsor must also sign the form. You must also enclose a check or money order for $40 (made payable to the State of Delaware) and arrange for the Board to receive an official transcript showing that you have completed at least the 10th grade.
Once you have successfully completed your apprenticeship, your sponsor must submit a Verification of Apprentice Hours form to the Board office.
---
Step 2. Complete the Application for Aesthetician Examination and Register for the Examination
Upon completing a formal esthetics program or apprenticeship, you must contact Professional Credential Services (PCS) to complete the Examination and License Application and to register for the examination. This form is used to determine your eligibility for testing.
Note: You must be at least 16 years old and have successfully completed at least the 10th grade to be eligible for licensure.
The Board has contracted PCS to handle both the practical and written portions of the esthetician licensure examination. The Board exclusively uses national examinations of the National-Interstate Council on State Boards of Cosmetology (NIC).
You must pay for both portions of the aesthetician examination when you complete the Application for Examination. The cost of both examinations is $195. You will also be expected to submit a 2×2 passport-style photo, your high school transcript, and an official school transcript showing the completion of an aesthetics program (if applicable).
Once you have completed the online application and have submitted the payment, PCS will review your application and send you an email notification, along with a Theory to Test (ATT) letter. About 10 days before your practical examination date, you will also receive a Practical Admission Notice that confirms the date, time, and location of your practical examination. All practical examinations are currently held in Newark.
Once you have received the ATT letter, you must schedule the theory (written) aesthetics examination with PSI. You can either schedule online (www.candidate.psiexams.com) or by phone at 1-800-733-9267. There are PSI testing centers located in Georgetown and Dover. PSI will send you a formal pass or fail notice after you have taken the theory examination.
Note: Per Delaware law, you must pass both parts of the Delaware aesthetics examination within 2 years of your initial application date or you will need to reapply with PCS as a first-time candidate.
An official score notice will be mailed to you about 10 days after your practical examination date.
You must score at least a 75 on both portions of the examination to pass. Once you pass both portions, PCS will send you a Notice of Completion and will notify the Board of your status so that your esthetician license can be issued.
---
Step 3. Explore your Career Options
As a licensed aesthetician in Delaware, you may find professional opportunities in a number of settings, such as:
Spas and salons
Fitness clubs
Resorts
Dermatologist/plastic surgeon's offices
Medical spas
Aesthetics spas and salons in Delaware are plentiful, with the following list represeting just a sampling of locations where jobs may be available:
Gloss Salon Delaware, Newark
Essencia Salon, Hockessin
Toppers Salon/Spa in Dover Downs Hotel & Casino, Dover
Efflorescence Skin Care, Newark
Elayne James Salon, Middletown
Fusion Salon and Day Spa, Rehoboth Beach
Cielo Salon and Spa, Wilmington
---
Step 4. Keep your Delaware Aesthetician's License Current
Your Delaware aesthetician license expires on March 31 of all even-numbered years. The Board will send you a renewal notice a few weeks before your license expiration date, which will include instructions on how to complete the online renewal process. There are no continuing education requirements for maintaining your aesthetician license in Delaware; however, you will likely pursue coursework, seminars, trade shows, and the like as a way to ensure you are always up to date on the most recent advances and innovations in aesthetics.
You may also decide, at some point, to become licensed in other cosmetology fields in Delaware as a way to increase your business, your professional opportunities, and your earning potential. For example, you may choose to complete a 300-hour program in electrology so as to earn licensure as an electrologist or a 500-hour program in massage therapy to qualify for a massage therapist license.
---
Esthetician Salaries in Delaware
According to the Delaware Department of Labor, the ten-year employment projection for estheticians indicates a 4.14% annual growth rate through the year 2020. Recent job advertisements for esthetician positions reveal local employers in the state include:
Ulta Salon, Cosmetics & Fragrance, Inc.
Cielo Salon and Spa
Devon Esthetique
Estheticians with the willingness to commute will find greater employment opportunities by considering job offers in neighboring states like Maryland, Pennsylvania, and New Jersey.
Comparing Esthetician Salaries to Other Personal Care Workers
In 2013, the Delaware Department of Labor reported personal care and service professionals earned an average hourly wage of $13.09. Other wage averages include:
Entry-Level: $8.09/hr.
Median: $11.01/hr.
Experienced: $15.58/hr.
The Delaware Department of Labor's Wages 2013 report indicated that estheticians and other skincare specialists are earning higher average wages than their occupational category suggests. According to the report, estheticians earned an average hourly wage of $18.58. Other wage averages included:
Entry-Level: $9.97/hr.
Median: $14.38/hr.
Experienced: $22.88/hr.
Of course, esthetician salaries and wages in Delaware are often impacted by several factors such as an employee's education, training, experience, industry of employment, and geographic location of employment.
In addition, estheticians are traditionally awarded tips by clientele to supplement their occupational incomes. Therefore, all wage and salary statistics should be considered base pay instead of actual earnings.
8 Notable Esthetician Programs in Delaware
The salty sea breeze combined with air pollution from the Northeast Corridor does a number on peoples' skin in the Delaware region. Thankfully there is no shortage of aestheticians here with the skills to make skin radiant and healthy again.
While its easy to figure out that aestheticians are in demand throughout New England and the whole of the United States, what may be more difficult is finding the right school offering world class training. That's why we've compiled the following list of our top aesthetician school picks in the region.
With so few schools of aesthetics with campus locations in Delaware, we looked across state lines to schools within a reasonable drive located in the neighboring states of Pennsylvania, Virginia and New Jersey.
The average tuition among our top picks in the Delaware area is $6,076. Most schools on our list accept scholarships and include business education as part of their curriculum.
Here is our list of the top aesthetician schools in the Delaware region.
The Beauty Institute Schwarzkopf Professionals
- Ambler, PA
Tuition: $5,600
Kit Cost: $0
Program Length: 4 months
Accredited since 1982, this institute offers students the unique opportunity to meet national guest artists who share their insights as top professionals in the field of aesthetics.
This school makes it as easy as possible for you to invest in your education. It offers scholarships, accepts GI Bill education benefits, and helps you land your first job after graduation. Its progressive warm environment makes learning enjoyable while developing top-tier professionals. Graduates are fully prepared for success.
Bucks County School of Beauty Culture
- Feasterville, PA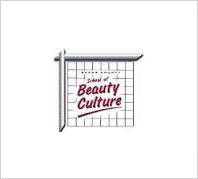 Tuition: $5,959
Kit Cost: $485
Program Length: 4 months
Expertise and prestige are two words that characterize this school. With 15 different beauty programs available here, students of Bucks County School of Beauty Culture learn in an enthralling environment surrounded by teachers with professional experience from all walks of the beauty industry.
You can also count on this school to maintain its formidable reputation, having been around for over 40 years. Last year's on-time graduation rate was 100 percent, as was the job placement rate for these graduates. This program prepares you for success in the business-side of esthetics, and veterans can invest in their education with the GI Bill.
Delaware Learning Institute of Cosmetology
- Dagsboro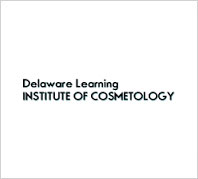 Tuition: $8,400
Kit Cost: $1,500
Program Length: 5 months
This program made the top spot on our list for several reasons, starting with an 81 percent on-time completion rate and a 77 percent job placement rate for graduates. The Learning Institute of Cosmetology campus is a 10,000 square foot learning environment with plenty of experienced and knowledgeable teachers to keep class sizes small.
While establishing a firm foundation in the art and science of esthetics, you'll also get training in other important areas like business management, sales, cultural awareness, and communication skills.
Students can fund their investment in the future with scholarships plus GI Bill education benefits for veterans. Graduates of this program have gone on to work in some of the best spas and skin care institutes in the region.
Dermal Science International Aesthetics & Nail Academy
- Reston, VA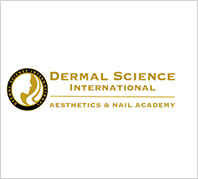 Tuition: $8,400
Kit Cost: $1,500
Program Length: 6 months
The aesthetician is the artist and the skin is the medium. That's according to the president and CEO of this school. Students have the option to gain a foundation in basic aesthetics and can also study advanced techniques. The level of expertise found here is unmatched, with instructors emphasizing the concept of training clinicians rather than just skincare specialists. Dermal Science International is committed to its students' success, boasting a 100 percent on-time graduation rate, job placement services, and an education in business.
Jean Madeline Aveda Institute
- Philadelphia, (Queen Village) PA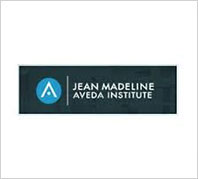 Tuition: $4,425
Kit Cost: $0
Program Length: 2 months
Aspire to Inspire – that's the motto of this institute, and it's backed up by over 80 years of salon operating experience. Founded in the early 1930s in the wake of the Great Depression, today it's an internationally recognized school whose reputation precedes it.
Students can use scholarships and payment plans to invest in their future and benefit from faculty that have decades of combined experience in the beauty industry. The curriculum includes study of business, skincare, hygiene, and product usage. Clients don't just get skincare treatments; they also get an experience. As part of the Aveda school network graduates have access to employment opportunities at over 7,500 spas and salons nationwide.
PB Cosmetology Education Centre
- Gloucester, NJ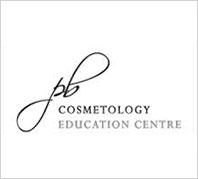 Tuition: $8,535
Kit Cost: $965
Program Length: 5 months
Originally founded in 1960 by a husband and wife duo – Peg and Bob (PB) – today this school is in its third generation of family ownership and maintaining its reputation as well as ever. Since 1994 it has been a Pivot Point school, described as the "Harvard" for beauty education.This facility's gentle pastel-colored walls help to bring out the beauty of a cleanly-polished leather-backed assortment of furniture. The curriculum covers important business principles, and students can fund their education with scholarships.
Universal Beauty School
- Philadelphia, PA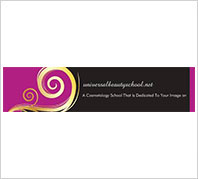 Tuition: $3,000
Kit Cost: $0
Program Length: 2 months
The mission of Universal Beauty School is to ensure your success in the skincare industry while providing you with an underlying learning environment that is fun, informative, and confidence-inspiring.
Teachers have advanced training and experience, including one who worked as a former Paul Mitchell platform artist. With four faculty members, students describe having a personalized learning experience with small class sizes and close teacher support. Students have the opportunity to expand their education by enrolling in additional advanced classes that cover specialized topics in skincare. There is also an extra class devoted to helping students prepare for their state board exams. This school is also the most affordable of all the schools that made our list.
Venus Beauty Academy
- Aston, PA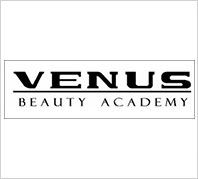 Tuition: $4,300
Kit Cost: $1,240
Program Length: 3 months
Choice is a theme at Venus Beauty Academy, which offers many products, education systems, and stylist-team teachers. Your education at Venus won't limit you to one particular product or instructor.
This program has some great features, including business training, job placement assistance for graduates, and acceptance of scholarships plus GI Bill benefits for veterans. On top of all that, 100 percent of students graduate on time, with 70 percent of those going on to a position they love shortly thereafter. Venus Beauty Academy prides itself in being a leader in the development of beauty careers.