The field of esthetics is serious business in Washington D.C., as our nation's capital is just one of a few jurisdictions that licenses both basic estheticians and those that have distinguished themselves as master estheticians.
If you want to become an esthetician or master esthetician manager in Washington D.C., you must earn licensure through the D.C. Board of Barber and Cosmetology, which requires the completion of the following steps:
Basic Esthetician – If you practice basic esthetics in Washington D.C. as a licensed esthetician, you are permitted to perform the following to the head, torso, face, arms, neck, legs, feet, eyebrows, or eyelashes:
Cleansing, stimulating, exercising, manipulating the skin with oils, clays, masks, antiseptics, waxes, tweezing, manual extraction, or depilatories
Chemical exfoliation
Other preparations or procedures using the hands, a heat lamp, or a high-frequency or galvanic electrical apparatus for cosmetic purposes only
Master Esthetician – If you practice master-level esthetics as a licensed master esthetician manager, you are permitted to perform the above functions, as well as:
Body wraps
Hydrotherapy
Chemical exfoliation
Sanding, including microdermabrasion
Advanced extraction with lancet
Lymphatic massage by manual or other means
Any of the above procedures for non-cosmetic purposes, provided they are performed under the supervision of a licensed healthcare practitioner
---
Step 1. Complete a Program in Esthetics through a Licensed School
To earn licensure as an esthetician in Washington DC you must complete an esthetics program of at least 600 hours through a licensed school of esthetics or cosmetology. The esthetics program must include the following areas of study:
Infection control
Physiology and anatomy
Skin histology
Skin diseases and disorders
Hair and its growth cycle
Basic chemistry and cosmetic ingredients
Basic facials
Facial massage
Electricity and facial machines
Methods of hair removal
Makeup
Advanced topics and treatments
Scope of practice and regulatory rules
To become licensed as a master esthetician manager, you must first become licensed as a general esthetician. The steps that follow will describe the additional training and coursework requirements necessary to qualify for a master esthetician license in the correct sequential order. If you already hold a basic esthetician license in the District, move to step 4 for master esthetician licensing requirements.
---
Step 2. Complete the Application and Examination Scheduling Form
Once you have successfully completed an esthetics program, you must complete a New License Application (Enter license type CSP, specialty code ESTH) and an Examination Scheduling form for a DC Cosmetology License through Pearson VUE. You can obtain a licensing packet here.
To be eligible for an esthetician license in Washington D.C., you must be at least 16 years old and have completed the 10th grade.
You must submit the application and examination scheduling form with all required documentation and the licensure by examination fee of $230 (made payable to Pearson VUE) to:
Department DC-BC
Metroplex I, Suite 250
8401 Corporate Drive
Landover, MD 20785
Once the Board has received your application, they will review it and determine if you are eligible to sit for the esthetician examination. If the Board approves your application, you can expect to receive an Authorization to Test (ATT) letter directly from the Examination Unit, which will include instructions on how to schedule your written and practical examinations for esthetician licensure.
You can direct any questions regarding the application process to the Pearson VUE customer service line at 1-877-374-1155.
---
Step 3. Take the Required Examinations for an Esthetician License
The computerized written examination is administered weekly on a first-come, first-serve basis. The practical examination is offered six times throughout the year: January, March, May, July, September, and November. You can schedule the written examination after you have received your ATT letter. Then, after you have passed the theory examination, you will be automatically registered for the next scheduled practical examination.
If you fail any part of the esthetician examination, you must file a new application with the Board. Upon the successful completion of both examinations, you will be issued an esthetician license in Washington D.C.
---
Step 4. Earn a Master Esthetician Manager's License in Washington D.C.
The D.C. Board of Barber and Cosmetology has a two-tier licensing system for estheticians: a basic esthetician license and a master esthetician manager license.
To qualify to sit for the master esthetician manager examination, you must be able to document that you have completed at least 600 hours of master esthetician manager training from a licensed school in the following subjects:
Advanced sciences

Anatomy and physiology
Skin histology
Chemistry and biochemistry
Skin analysis (classification systems)
Cosmetic ingredients (health, lifestyle, and nutrition)
Physics (advanced modalities)
Esthetics

Advanced facials
Advanced facial massage
Advanced body treatments
Advanced makeup
Advanced makeup machines
Medical

Surgical procedures
Plastic surgery procedures
Pre- and post-operative care
Non-surgical procedures

Medical terminology and intervention
Business

Business plan
Marketing
Business operations
Industry relations
Compliance and safety
Upon completion of a master esthetician program, you must take and pass the national advanced esthetician examination and apply for master esthetician manager license (see steps 2 and 3).
---
Step 5. Keep your Esthetician/Master Esthetician Manager License Current
All esthetician licenses in Washington D.C. must be renewed every two years upon the completion of at least 6 continuing education (CE) credits. At least 2 of the 6 CE credits must be related to health, safety, and/or welfare, while the remaining 4 may be related to general electives.
In addition to using your CE credit requirements to stay current on the latest trends and innovations in the field of esthetics, you may also pursue courses in business, particularly if you have aspirations of opening your own esthetics spa or salon in the future. CEs are often obtained through a mixture of classroom instruction, trade shows, seminars, lectures, online classes, and educational conferences.
---
Step 6. Become Educated on Professional Esthetics Opportunities in D.C.
Licensed estheticians in Washington D.C. may qualify for a number of great job opportunities through salons, spas, and medical spa settings. Although our nation's capital is but 68 square miles in size, it is home to hundreds of salons and spas, thanks to the countless professionals who commute in and out of the city on a daily basis.
Just a few of the esthetics salons and spas in Washington D.C. include:
Aura Spa
Primp Beauty Bar
Spa Logic, DuPont Circle
Nectar Skin Bar, Georgetown
David Rios Salon & Spa, Georgetown
Violet Salon, Georgetown
Hela Spa
Karma Beauty Lounge by Erwin Gomez
Four Seasons Hotel Spa
Nusta Spa, Downtown
Bliss Spa at W
---
Esthetician Salaries in the District of Columbia
Simply getting your esthetician license does not guarantee entry into the land of high salaries. Success is as much about building relationships and your reputation as it is about being a talented esthetician. At the end of the day, your clients write your paychecks, so developing a large and devoted clientele is the key to building your own little empire. Don't just be accessible, be indispensable. Hone your technical skills while mastering your people skills and watch the dollars pile up. Treat your customers more like guests and pamper them accordingly. Their gratitude will translate into a tidy profit by way of generous tips, repeat business, and word of mouth publicity.
Earning Top Dollar – Salary and Wage Expectations in Washington DC
Estheticians often see clients from the entire Washington-Arlington-Alexandria metropolitan division, so the market of potential clients is big here. Commissions-based income for services billed and products sold, and, of course, gratuity can all add significantly to base pay rates. And naturally, if you pursue a space rental arrangement in a well-established clinic or spa, you basically keep everything you earn after covering the cost of rent and expenses.
The highest salaries are clearly saved for the most experienced and reputable professionals, who take home as much as four times what novice estheticians are offered:
Hourly Wage Earners
Bottom 10%: $8.25
Mid-Level: $14.18
Top 10%: $37.56
Annual Salary Earners
Bottom 10%: $17,150
Mid-Level: $29,500
Top 10%: $78,120
2017 salary data provided by the U.S. Department of Labor-Sponsored resource CareerOneStop – https://www.careeronestop.org/ExploreCareers/Plan/salaries.aspx. State and MSA (Metropolitan Statistical Area) data includes estheticians at all levels of education and experience. This data does not represent starting salaries. Employment conditions in your area may vary.  
2016 job growth data provided by the U.S. Department of Labor-Sponsored resource Projections Central – https://projectionscentral.com/Projections/LongTerm.
All data accessed June 2019.
9 Notable Esthetician Programs in Washington, DC
As an aspiring esthetician in the District, you have no shortage of options available when it comes to the education and training you need to ace your licensing exams.
In preparation for a successful career providing skincare services to the wealthy and well-groomed throughout the greater DC area, you'll want to look at schools that stand out from the rest, and that's exactly what you'll find on the following list.
Most of our choices offer job placement assistance for their graduates. The majority also cover the business-side of esthetics and accept veteran education benefits under the GI Bill.
The average tuition for our top choices comes out to $8,717. Compare this with the average annual income for skincare specialists in the DC metro area of $52,740 (2015), and it becomes clear that esthetics training provides a sound investment in a lucrative career.
Here you'll find our pick for the top esthetician schools located in the greater DC area.
Aveda Institute
- Washington, DC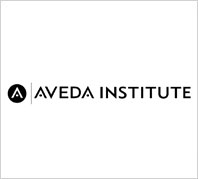 Tuition: $9,255
Kit Cost: $1,500
Program Length: 6 months
Graduates from this program have access to job placement services that include a network of nearly 8,000 Aveda institutions. While establishing a solid foundation in skin care, students are also exposed to business best practices and retail strategies.
You'll study with the top in their field in the nation's epicenter of fashion, art, education, and beauty. The school is in the heart of downtown DC near some of the nation's most precious treasures, and there's always the chance you'll have an occasional celebrity client.
Avi Career Training
- Great Falls, VA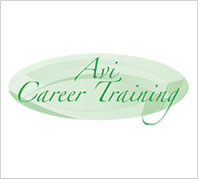 Tuition: $8,050
Kit Cost: $990
Program Length: 4 months
Besides a strong foundation in the art and science of esthetics, students at this school are trained in the business know-how of the industry too. It also has a successful job placement program, with four out of five graduates landing a position they love immediately post-graduation.
As a multipurpose cosmetology school, you'll learn under the guidance of teachers who have a background in advanced esthetics. Students perform a minimum of 25 facials, 15 waxing, and 10 body treatments on general public clients.
Dermal Science International Aesthetics & Nail Academy
- Reston, VA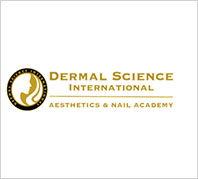 Tuition: $8,400
Kit Cost: $1,500
Program Length: 6 months
According to its own statements, the only thing Dermal Science International loves more than esthetics is its esthiology students.
This school ranks first for several reasons, starting with fact that 100 percent of students graduate on time. Students get a solid foundation of training in the art, science, and business of esthetics. An 81 percent job placement rate for graduates is a testament to its proactive job placement program.
The school also offers a flexible course schedule and accommodating payment plans to make students feel as welcome as possible. Its reputation also precedes it. Ask any esthetician in the DC area who graduated from this school and they will tell you how their expectations were exceeded.
Esthetics Institute
- Vienna, VA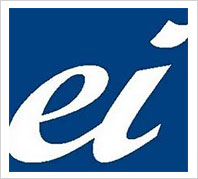 Tuition: $6,500
Kit Cost: $2,500
Program Length: 5 months
This school has been reinforcing its reputation for excellence for over 25 years. Students at this institute study a full curriculum that includes business, and can take advantage of job placement services upon graduation. Veterans can also use their GI Bill benefits.
This school wowed us for being one of only 12 in the entire United States to be approved by the beauty therapy association CIDESCO (Comité International D'Esthétique et de Cosmétologie). Originally founded in Brussels and currently headquartered in Zurich, this organization upholds the highest standards in skin care therapies.
Graham Webb Academy
- Arlington, VA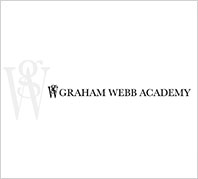 Tuition: $8,600
Kit Cost: $800
Program Length: 5 months
Graham Webb Academy offers exceptional value. With below-average tuition when compared against the schools on our list, this academy offers above-average results. More than three-quarters of students graduate on time, and 86 percent of graduates go on to land a position immediately afterward.
While enrolled students have flexible scheduling options and can choose between basic and advanced esthetician programs, plus weekend specialty workshops. Main topics covered include skin diagnoses, facials, and exfoliation treatments.
This student-oriented academically-rigorous academy is located minutes away from downtown Washington DC.
Hair Expressions
- Rockville, MD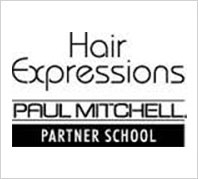 Tuition: $10,000
Kit Cost: $600
Program Length: 8 months
As a Paul Mitchell partner school, this establishment's commitment to uphold one of the most recognizable names in the industry does not disappoint.
Students have access to scholarships, job placement services, and the chance to participate in regular community events. The school's Green Team is a good example, which involves students going out into the local community to educate about innovative means of recycling and respecting the Earth.
Veterans can use their GI Bill benefits to invest in their future at this school, which is located across from the Twinbrook Metro station providing convenient access all around the greater DC area.
The Skin Care Center
- Alexandria, VA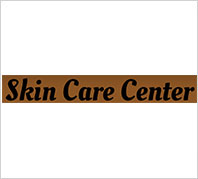 Tuition: $7,000
Kit Cost: $0
Program Length: 5 months
This school has been graduating students who are prepared for licensure and the professional world for over 25 years. During this time it was nominated for the distinction of "Best School" in the DC area.
European-trained instructors at this facility have experience in places like France, Germany, and England. Students work with leading European products like Bio Kur, Styx, and Rosa Graf.
This school fulfills a unique niche, training estheticians plus specialists in microblading. Its tuition is also below-average for the schools on our list.
Spectrum Beauty Academy
- Alexandria, VA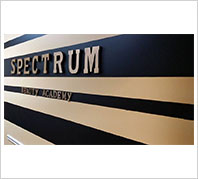 Tuition: $6,750
Kit Cost: $0
Program Length: 6 months
Spectrum Beauty Academy makes it as easy as possible for aspiring estheticians to attend. Students can fund their education with scholarships and GI Bill veterans' benefits. Once you graduate there is a job placement program waiting at your assistance. Spectrum also manages to have the lowest tuition-plus-kit cost of all those on our list.
Von Lee International School of Esthetics
- Pikesville, MD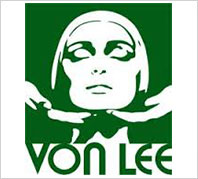 Tuition: $13,900
Kit Cost: $0
Program Length: 5 months
This school holds the distinction of being the first licensed school of esthetics focusing entirely on education. As such, the first licensed estheticians in the nation graduated from here.
It has been preparing students in the art, science, and business of esthetics since 1978. Students learn a mixture of the latest American and European esthetics practices and techniques. Veteran GI Bill benefits are accommodated here, and all graduating students can take advantage of the school's job placement program.