In a world where everyone craves youth and beauty, you can be the one who helps clients achieve glowing skin. As an esthetician licensed in Georgia, clients will turn to you to cleanse and beautify their skin so it glows as warmly as the southern sun.
The Georgia State Board of Cosmetology is responsible for licensing all beauty workers, including cosmetologists, nail technicians, hair designers, and estheticians. Each category has unique standards for examination and education.
As an esthetician in Georgia, you get to specialize in the study and care of the largest organ on the body—skin. For guidance on how to become an esthetician in Georgia follow these easy steps:
---
Step 1. Graduate from Esthetician School in Georgia
Your first step toward qualifying for an esthetician license in Georgia is to graduate from an esthetician training program. Enrolling in esthetician school will provide a fun and fast way to learn the ins and outs of the skin care industry.
The Georgia State Board of Cosmetology requires that you complete one thousand (1000) hours of coursework and training that covers:
Physiology of the Skin
Cells and Tissues
Chemical Peeling
Advanced Male Waxing
Speed Waxing
Hydrotherapy
Ultrasonic Techniques
Microdermabrasion
Light Emitting Diodes
Advanced Skincare
Warm Stone Massages
Hair Removal
Body Treatments
Skincare Fundamentals
Principles of Disease Control
Anti-Aging techniques
Aromatherapy
Many schools offer advanced education courses that will keep you on the cutting edge of the beauty industry. Taking these courses will advance your product knowledge and technical knowledge, giving you a leg up in the field.
---
Step 2. Pass the Esthetician Practical and Theory Exams
After you complete your beauty school requirements, you will be able to apply for the Georgia Esthetician Examination! This exam is administered by the National-Interstate Council of State Boards of Cosmetology (NIC) and is proctored by PSI Exams. You will need to pass two exams: the Practical exam and the Written exam. First, consult the PSI Candidate Information Bulletin.
Practical Exam
The practical exam is ninety (90) minutes long, and it covers your ability to physically perform skin care services, including the following:
Setup and Client Protection
Cleansing and Steaming the Face
Massaging the Face
Manual Extraction on the Forehead
Hair Removal of the Eyebrows
Facial Mask
Facial Makeup
Written Exam
The written exam is ninety (90) minutes long, and you will complete the multiple-choice test on a computer. This exam will cover the scientific concepts and esthetics practice concepts that you have studied throughout your education.
The PSI Testing centers offered for these exams may be found in the following cities:
---
Step 3. Submit an Esthetician License Application
Once you complete your exam and receive passing scores, you are now eligible submit an application for your license based on your education and examination! A less traditional, but still acceptable route of application is submitting based on reciprocity.
Education and Examination
To submit your application based on your exam and education, all you need to do is submit the following application and documentation:
Application for License
$30.00 Application Fee
Notarized Application
Citizenship/Qualified Alien Status
Proof of completed education
Passing Scores on exams
Reciprocity
Although Georgia does accept applications based on reciprocity, they do not reciprocate with the following states:
California
Connecticut
District of Columbia
Florida
Hawaii
Illinois
Indiana
Iowa
Minnesota
Mississippi
Montana
Nebraska
New York
Ohio
Oregon
Puerto Rico
Rhode Island
The Virgin Islands
Alaska
Pennsylvania
Maryland
Massachusetts
Maine
South Carolina
Virginia
However, if you are coming from any other state than one listed above, you may apply for a license by showing a certification of verification of the original license, proving that the state had similar or equal license requirements, and by filling out the Cosmetology Reciprocity Application.
---
Step 4. Start your Career as an Esthetician in Georgia
A wide variety of businesses hire estheticians – from the healthcare industry to the beauty and wellness industry:
Resorts
Salons
Spas
Health spas
Beauty spas
Medical spas
Plastic surgery offices
Chiropractic offices
Dermatology offices
You may also consider becoming an esthetician instructor, where your job description would shift from performing skin care services to teaching others to perform skin care services. Or, with enough business training, you may even consider opening up your own beauty spa someday!
---
Step 5. Complete Continuing Education to Renew your License
You will need to renew your license every two years, and you will receive a courtesy reminder from the Board about six (6) weeks prior to expiration of your license on August 31st of odd numbered years.
The Board requires that you complete at least five (5) hours of continuing education in order to renew your license. Your continuing education credits must meet the following Board requirements:
Three (3) of the five (5) hours must be concerning health and safety courses, which are developed by the Georgia Department of Technical and Adult Education
The remaining two (2) hours may be completed through attending a trade or product show, or by completing any course in the following subject areas:

Industry Trends
Health and Safety
Computer Skills
Business Management
Other practice-related areas
Your continuing education course must be given by a Board-approved continuing education provider in order to count toward your renewal. Once you've completed all the required continuing education, you can renew your license and submit your $45 renewal fee online, which is the fastest way to renew.
---
Esthetician Salaries in Georgia
The average 2012 esthetician salary in Georgia was $22,648 according to the Georgia Department of Labor. Experienced professionals earned $26,031 on average, while those new to the field averaged $17,188.
These figures generally underestimate an esthetician's take-home pay, since customers normally tip 10 to 25%.
Esthetician Salaries in Georgia's Highest Paying Counties
Esthetician salaries in Georgia varied substantially depending on which county these professionals were located in. The highest average salary was for estheticians who were located in Oconee County:
Oconee County – $35,767
Whitfield County – $34,068
Murray County – $32,660
Clarke County – $32,264
Hart County – $32,262
Oglethorpe County – $32,094
Dade County – $31,816
Walker County – $31,384
Catoosa County – $30,771
Gilmer County – $30,307
The Georgia Department of Labor provides a range of esthetician salaries by percentile in eight of Georgia's top ten most populated counties. The average salaries in all but two of these counties were higher than the state's average:
Georgia County
Average
75th Percentile

Muscogee County
$29755
$36643

Chatham County
$28818
$35699

DeKalb County
$26961
$32329

Gwinnett County
$23690
$27360

Fulton County
$23021
$27378

Cherokee County
$22382
$26660

Esthetician Job Growth in Georgia Through 2022
The number of Georgia esthetician jobs is expected to increase by 3.3% a year between 2012 and 2022. This is more than double the rate for all other occupations in Georgia as a whole.
Forty-three jobs a year on average are expected to become available each year. Eighty-one percent of them will be from growth in the skin care specialty field with the remaining 19% coming from the need to replace professionals who will retire.
The US Bureau of Labor Statistics provides 2013 skin care specialist salary information for Georgia's largest metropolitan areas:
Area name
Employment
Annual mean wage
Atlanta-Sandy Springs-Marietta GA
200
26920
10 Notable Esthetician Programs in Georgia
From the luxurious spas surrounded by Savannah's coastal beauty to the day spas, medi-spas and skincare clinics in the Atlanta metro area, Georgia provides some amazing opportunities when it comes to pursuing a career in esthetics. Whether settled in a quiet coastal location or taking advantage of a huge potential client base in Atlanta—building a loyal clientele will be simple once you've completed your esthetics education through one of the ten excellent schools on our list. We chose these schools for their excellent programs and commitment to producing successful students. With an average tuition cost of $10,748, the schools that made our list offer the highest quality esthetics education available in the area.
Here's our pick for the ten best beauty schools in Georgia offering esthetics programs that meet state licensing requirements:
American National College
- Atlanta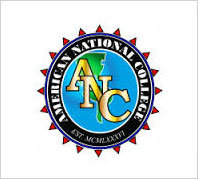 Tuition Cost: $10,403
Kit Cost: $2,446
Program Length: 10 months
The American National College offers a top-notch esthetician program at an excellent value. Through the program, you'll learn about everything from skin disorders and how to treat them, to facial and waxing techniques, to makeup application and more. As a Dermalogica and Chi partner school, you'll be able to gain experience working with high-end beauty products. You'll also gain business training through courses meant to prepare you to manage your independent practice. The American National College offers job placement services to all its students after graduation.
Atlanta Institute of Aesthetics
- Atlanta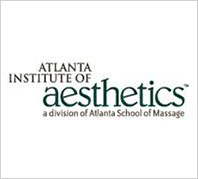 Tuition: $13,080
Kit Cost: $969
Program Length: May vary
At the Atlanta Institute of Aesthetics, you'll learn about the anatomy, physiology, and pathology of the skin; how to use the most technologically advanced equipment available to treat skin disorders, and how to work with clients and build your personal esthetician business. The Institute even offers advanced certifications in some of the most popular beauty and wellness practices, including spa therapies, reflexology, microdermabrasion, LED light therapy, and microcurrent. After graduation, you'll be provided with career assistance services to help match you with the perfect esthetician position. The school also accepts VA benefits for veterans.
Dalton Institute of Esthetics and Cosmetology
- Dalton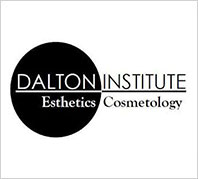 Tuition: $11,500
Kit Cost: $3,500
Program Length: 9 months
At the Dalton Institute of Esthetics and Cosmetology, you'll be able to choose from day or evening classes to fit your scheduling needs. Every month, the esthetician classes will go on field trips to the International Dermal Institute in Atlanta to study the latest techniques and to network with professional estheticians. The Institute even offers advanced certifications: Advanced Exfoliation/Chemical Peels, Assistant Laser Practitioner, Microdermabrasion, Makeup Techniques, and European Facials and Back Treatments. Throughout the program, you'll be able to network with professional estheticians, and after graduation the Dalton Institute will help you find placement in a spa or clinic that's perfect for you.
Elaine Sterling Institute
- Atlanta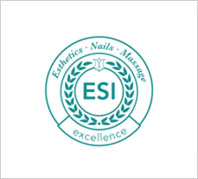 Tuition Cost: $11,976
Kit Cost: $1,924
Program Length: 9 months
The Elaine Sterling Institute offers its students the opportunity to study in a beautiful facility. You'll master the practical skills and theoretical knowledge that you'll need to perform facials, body wraps, and many other skincare and spa services. Through the Institute's esthetics program, you'll have an opportunity to build professional business relationships with salon and spa owners in the community and enhance your professional network. After graduation, the Institute offers job placement services. Post-graduate programs for licensed estheticians are available, and include the ITEC international certification recognized the world over.
Georgia Beauty School
- Norcross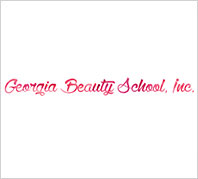 Tuition: $4,500
Kit Cost: Unavailable
Program Length: 9 months
With the lowest tuition of any school on our list, Georgia Beauty School's esthetician program is an excellent value. You'll make your own schedule to fit your family and work life, which is a great perk for working students. You'll learn about the physiology and histology of the skin, skin disorders and diseases and how to treat them, as well as the latest techniques in facial massage, hair removal, makeup, body wrap and back treatments.
Hogan Institute of Cosmetology & Esthetics
- Lilburn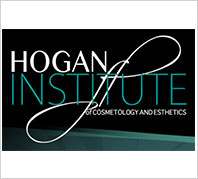 Tuition: $12,000
Kit Cost: $1,540
Program Length: May vary
The Hogan Institute has the unique distinction of being able to boast that 100% of graduates pass the state board exam! With supportive instructors and a program designed to help you succeed, as a graduate of Hogan Institute, you'll be able to achieve your goals as a professional esthetician. You'll be able to choose from morning classes, evening classes, or weekend classes. Of course, you'll learn the foundational techniques of skincare and makeup application, but the school impressed us with the fact that it allows students to study microdermabrasion, chemical peels, and acne treatments within the standard program. During your program, you'll be using high-end professional brands like Lamiks Cosmetics as you practice with clients in the student spa.
International School of Skin, Nailcare, and Massage Therapy
- Atlanta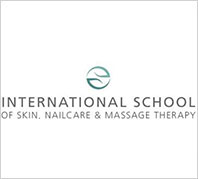 Tuition Cost: $12,960
Kit Cost: $1,100
Program Length: 12 months
At the International School of Skin, Nailcare, and Massage Therapy, you'll be able to learn the science and theory behind skin care, body care, hair removal, and makeup while practicing the techniques on clients in a real student spa setting. This program uses both American and European techniques in the interest of teaching the best methods for facials, body wraps, waxing, and other services. You'll also study courses in business training to gain a solid foundation in how to run your own business or manage a salon. The school also accepts GI Bill benefits for veterans.
Paul Mitchell The School Esani
- Alpharetta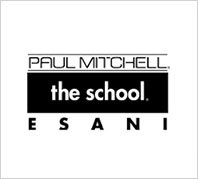 Tuition Cost: $13,000
Kit Cost: $960
Program Length: 11 months
Paul Mitchell 'The School' Esani made our list thanks to its cutting-edge esthetics program. ESANI stands for Empowerment through Science, Art, Nurturing, and Innovation, and that's exactly what you'll find here. This progressive program will teach you to master the fundamentals of esthiology and allows you to add specialty certification in everything from hair and makeup to microdermabrasion, microcurrent, and even reflexology. As a student of The School, you'll have an opportunity to be actively involved with the local community through charity events including beauty and fashion shows where you can showcase your developing skills in makeup and esthetics. The School also offers scholarship opportunities and accepts VA benefits. You'll even be able to take advantage of career counseling services from experienced industry experts well-connected to a network of salons and spas throughout Georgia.
PS Beauty School
- Lithia Springs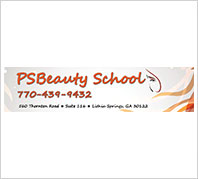 Tuition Cost: $7,367
Kit Cost: $1,000
Program Length: 9 months
At PS Beauty School, you'll be able to take part in small classes and receive personalized instruction as you learn about skin care, body wraps, and makeup techniques– and even business strategies to ensure your success once you get your career started. This flexible program allows you to choose from full-time or part-time schedules. The program is offered at an incredibly low cost, making it an exceptional value. After graduation, you'll also be offered job placement services to help connect you to the world of beauty and wellness. After you've become licensed, you can come back to study everything from advanced facial techniques to hair removal through the school's continuing education courses offered several times a year.
Rivertown School of Beauty
- Columbus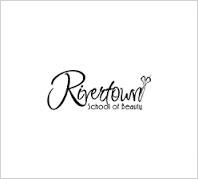 Tuition Cost: $10,695
Kit Cost: Unavailable
Program Length: 13 months
Through the Rivertown School of Beauty, you'll receive a comprehensive esthetician education, learning basic skin care techniques as well as how to perform body wraps and facials. Rivertown School of Beauty even offers 600-hour refresher courses intended for estheticians who have already completed their initial training and simply need to brush up on the latest techniques and developments in esthiology. The school impresses with its innovative refresher course, which is a great option for alumni. If you're a veteran, you can even use VA benefits to cover the cost of your education.