Hawaii's thriving health and beauty industry, driven largely by tourism and the wealthy retirees that call the state home, provides the perfect backdrop for a career in cosmetic skin care. In fact, the islands of Hawaii, Maui and Kauai have some of the highest concentrations of licensed estheticians in the country.
Before you can start working as an esthetician in Hawaii, you need to be licensed by the Hawaii Board of Barbering and Cosmetology. The Board licenses "beauty operators," which includes cosmetologists, hairdressers, nail technicians, and estheticians. As an esthetician, you get to specialize in skin care, spa services, and make-up.
For guidance on how to become an esthetician in Hawaii, follow these simple steps:
---
Step 1. Graduate from Esthetician School in Hawaii
You must be at least sixteen (16) years old and have a high school diploma (or equivalent) before you can start a skin care program in Hawaii.
Your first step toward becoming a licensed esthetician is attending an esthetician training program in which you will learn the health standards, techniques, products, and business side of the world of health, beauty and skin care.
These programs will include learning the art and science of:
Personalized Makeup
Bridal Makeup
Modern Microdermabrasion
Chemical Peels
Hands on Massage Techniques
Brazilian Waxing
Body Waxing
Although the Hawaii Board of Barbering and Cosmetology only requires that you complete six hundred (600) hours of esthetician training to be licensed, many schools offer programs that are considerably longer and more comprehensive.
Hawaii also recognizes apprenticeships as a legitimate route to fulfilling your education and training requirements. You may apply for an apprenticeship at a licensed spa or salon. You must complete at least 1200 hours of apprenticeship training to fulfill Hawaii's licensing requirements.
You may combine both your schooling and apprenticeship hours, but in Hawaii, two apprenticeship hours is equal to only one hour of esthetician school.
---
Step 2. Submit a Beauty Operator Exam and License Application
After you graduate from esthetician school in Hawaii, you will be able to complete and submit the beauty operator form and temporary permit form. For your application, you will need to submit the following supporting documentation:
Beauty Operator Application
Proof of high school graduation (or equivalent)
Attach a copy of your beauty school transcripts that reflect the hour and subject breakdowns
If you trained through an apprenticeship, attach the Progress Report forms that reflect hours and subjects, and Notice of Completion or Withdrawal
Attach $20.00 application fee plus $40 optional temporary permit fee
You can mail all of the above application and documentation information to the Board at the following mailing address:
Board of Barbering and Cosmetology
DCCA PLV Licensing Branch
P.O. Box 3469
Honolulu, HI 96801
Or you can deliver your application material, knowing that you will not leave that day with your temporary permit, to the following address:
335 Merchant St. Room 301
Honolulu, HI 96813
Temporary Permit Form
The temporary permit allows you to both work and train as an esthetician under the direct supervision of a licensed esthetician while you are waiting to take and pass the Hawaii written license exam. You may only complete this form with the submission of your beauty operator application—it cannot be completed on its own. The permit will cover the time span equal to three (3) license examinations as scheduled by the Hawaii Board, which equals about one (1) year. If you want to keep working as an esthetician, you must take and pass the licensing exam within this time period, since the Hawaii Board will not renew temporary permits.
The permit will not be issued to you the same day your application is submitted, so make sure any contracts you have to start working allow time for the Board to approve your application and send you a temporary permit.
Out-Of-State License
You may also apply for an out-of-state license, if you have a license from another state and your jurisdiction or country had the same or similar requirements as the Hawaii Board. If so, you need to have proof of your license, proof of (1) full year of work experience with that license, and proof that your education met the standards of Hawaii. In short, with your application, you will need to submit the following documentation:
Proof of high school education or equivalent
Copy of your official previous license with appropriate state board verification
Attach experience forms totaling at least one (1) year from owners, managers, supervisors, etc.
---
Step 3. Register for and Pass the Prometric Written Exam
Once your application has been approved, you will be eligible to take the licensing exam, which is scheduled three times a year by the Hawaii Board: January, May, and October. The licensing exam is proctored by Prometric. You will receive a "letter of approval" in the mail with a Prometric "examination registration" form. Once you are eligible, it is your responsible to schedule and take this exam. Your information packet will guide you in completing this.
To register for the Hawaii licensing exam, make sure that you complete the following:
Submit completed Examination Registration form
Submit copy of your Letter of Approval
Submit application fee to Prometric
Your exam will cover esthetician subjects including, but not limited to, the following:
Infection Control
Bacteriology
Client Protection and Consultation
Professional Ethics
Structure, Growth, and Regeneration
Circulatory System
Analysis of Skin
Nutrition
Product Knowledge
Facials
Hair Removal
Makeup
State Laws and Regulations
After submitting your application, you will get an "Admission Ticket" in the mail, which will tell you when and where your exam is scheduled. After you take the exam, your results will be mailed to you within two (2) weeks. Once you receive passing scores on your exam, you will just need to submit any parts of the exam and license application or fees that are left, and you will be issued your Hawaii esthetician license!
---
Step 4. Start Your Career as an Esthetician in Hawaii
Many in Hawaii love to visit the spa around their daily work schedule or tourist activities, so you may find that your optimal hours are during nights and weekends. You may also be interested in jobs in the following specialty areas:
Professional Esthetician in Spas
Esthetician in Medical offices
Cosmetic Buyer Assistant
Manufacturer's representative
Beauty Advisor
Professional Make-Up Artist
If you are looking to work as a licensed esthetician at one of Hawaii's day spas or salons, consider some of these options:
Medicalspa and Skincare Hawaii – Honolulu
Spa Without Walls – Kohala Coast
Spa Grande at the Grand Wailea Resort – Maui
Spa Halekulani – Waikiki
---
Step 5. Renew Your License Biennially
In Hawaii, you will need to renew your license on December 31st of every odd numbered year. In order to renew, all you have to do is submit the Renewal Application, which will be mailed to you two (2) months before your license expires, along with the appropriate fee.
If you do not renew, you will forfeit your license and need to go through a reinstatement process within three years to keep legally working as an esthetician in Hawaii.
---
Esthetician Salaries in Hawaii
The average 2013 esthetician salary in Hawaii was $33,140 according to the Hawaii Department of Labor and Industrial Relations (DLIR). The median salary was $19,170. Estheticians in the Honolulu area earned an average of $22,730 in 2013.
Esthetician salaries in Hawaii were much higher in Kauai County, where the average was more than 50% higher than the national average at $49,865. The median salary was even higher at $53,808 a year.
An esthetician's take home pay is likely to be even higher than indicated by the official reports because of the prevalence of tipping.
Nonmetropolitan areas in Hawaii can be highly lucrative places to work as an esthetician. The Hawaii/Maui/Kauai nonmetropolitan areas were actually the top paying non-metro areas in the country for estheticians in 2013 according to the US Bureau of Labor Statistics (BLS).
Esthetician Job Growth and Employment Levels in Hawaii
Two hundred and thirty estheticians were employed in Hawaii in 2013 according to the DLIR. One hundred and fifty of them were in the Honolulu area, while an additional fifty estheticians worked in Kauai County.
The BLS reported that Hawaii had the fifth highest concentration of esthetician jobs in the country in 2013. The nonmetropolitan areas of Hawaii/Maui/Kauai had the second highest concentration of nonmetropolitan esthetician jobs that year.
The number of esthetician jobs in Hawaii is increasing more than three times faster than other occupations in Hawaii as a whole. The DLIR expects a growth rate of 3% a year between 2012 and 2022. This should result in twenty esthetician jobs a year becoming available during this period. All of them are expected to be due to growth in the skin care specialty field.
The BLS provides 2013 skin care specialist salary information for the Honolulu metropolitan area and the Hawaii/Maui/Kauai nonmetropolitan areas:
Area name
Employment
Annual mean wage
Hawaii / Maui / Kauai nonmetropolitan area
90
50930
3 Notable Esthetician Programs in Hawaii
As a place well-known for being an oasis of beauty with a vibrant island culture, estheticians in Hawaii enjoy the unique opportunities that come with serving clients that include everybody from locals to tourists to retirees from the mainland. The Islands are home to three accredited beauty schools that made our list – two on Hawaii, one on Maui – all offering esthetics programs that meet state licensing requirements. With an average tuition cost of only $5,900, you'll be able to afford an education that will prepare you for the career you always wanted, working in a spa or skincare clinic surrounded by the stunning beauty of the Islands.
Here's our pick for the three best beauty schools in Hawaii offering esthetician programs that meet state licensing requirements:
Hawai'i Massage Academy
- Honolulu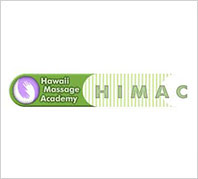 Tuition Cost: $3,900
Kit Cost: $450
Program Length: 6 months
With the lowest tuition of the three schools on our list, the esthetician program at the Hawaii Massage Academy offers an excellent value. You'll be able to choose from day or evening classes, and you'll learn about skin care, bacteriology, waxing and facials, makeup application, skills for communication with clients, and Hawaii's laws relating to the practice of esthiology. The Academy also offers advanced training in Brazilian waxing. If you're a veteran, you may apply for additional financial assistance—the school accepts VA benefits.
IBS School of Cosmetology and Massage
- Maui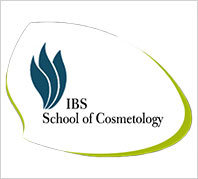 Tuition Cost: $5,000
Kit Cost: $830
Program Length: 7 months
Through the IBS School of Cosmetology and Massage, you'll gain experience working with high-end brands such as MAC, Dermalogica, Youngblood, and Bombshell. You'll be able to choose from full time or part time programs to fit your needs. You'll study skin disorders, the physiology of skin, skin analysis, how to recommend treatments, application of makeup, and hair removal techniques. You'll also have the opportunity to learn advanced techniques such as lactic peels and microdermabrasion.
Makana Esthetics Wellness Academy
- Honolulu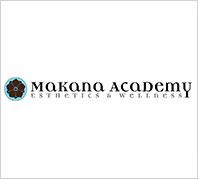 Tuition Cost: $8,800
Kit Cost: $414
Program Length: May vary
At the Makana Esthetics Wellness Academy, you'll learn to master professional techniques performing facials, body wraps, and makeup application. Throughout your courses, you'll be trained in customer service and how to maintain a professional image. While learning techniques and providing services to clients, you'll get to enjoy Makana Academy's beautiful facilities. You'll also receive career coaching to help place you in the perfect esthetician position after graduating from the program. The Makana Academy impressed us with its "Progressive Programs," which offer continuing education classes intended for licensed estheticians to brush up on the latest techniques in skincare, including advanced techniques such as microdermabrasion and chemical peels.