Radiant, glowing skin is the ultimate symbol of youthfulness and good health. As an esthetician in Idaho, you will join an elite group of skin care specialists qualified to use the products and techniques known to bring about the youthful glow so many are looking for. Idaho is an ideal place to start your career as an esthetician, since annual salaries here are some of the highest in the United States among personal services and appearance workers.
In order to work as an esthetician in Idaho, you must first become qualified for licensure through the Idaho Board of Cosmetology, which is the regulating agency that licenses all personal care workers, including cosmetologists, nail technologists, haircutters and electrologists.
To learn how to become an esthetician in Idaho, follow the steps in this guide:
---
Step 1. Graduate from Esthetician School in Idaho
Idaho's esthetician schools offer a fun and efficient way to learn everything you'll need to know about skin care and the beauty industry. These training programs will cover such topics as:
Skin Analysis
Client Communication
Bacteriology
Sanitation
Microdermabrasion
Skin Theory
Facial Masks
Skin Disorders
Recommended Treatments
Temporary Hair Removal
Although the Idaho Board of Cosmetology only requires that you complete six hundred (600) hours of formal esthetician training and coursework, most schools offer advanced courses in key areas of esthetics including permanent cosmetics and permanent hair removal.
The more services you learn to offer, the more clients you can see, so taking coursework beyond the minimum requirement for licensure is a wonderful way to enhance your earning potential as an esthetician.
---
Step 2. Pass the National Theory and Practical Exams
After you have completed your education, you get to move one step closer to your license – taking and passing the national exams.
Idaho offers the exams through D.L. Roope Administrations. For admission, you will either receive an application from your beauty school upon graduation, or you can apply online. The national exam contains two subcomponents: the theory and the practical.
Theory
The theory, or written, exam will take you about ninety (90) minutes to complete, and it will cover, but is not limited to, the following esthetician topics:
Microbiology
Levels of Infection Control
Safety Procedures
Cells
Tissues
Organs
Skin histology
Layers, functions, and structures of skin
Skin conditions, disorders, and diseases
Hair, follicles
Skin care products
Skin analysis
Product application and removal
Cleansing procedures
Steaming procedures
Exfoliation procedures
Extraction procedures
Massage and Manipulation
Practical
The practical exam will measure your ability to actually perform physical esthetician services. This exam will take about three (3) hours, and during it, you will perform the following procedures:
Set up
Cleaning and steaming the face
Massaging the face
Manual extraction on the forehead
Hair removal on eyebrows
Facial mask
Facial makeup
Summary and cleanup
The Idaho Board requires that you pass both of these exams with at least a 75% or higher. After doing so, you are now eligible to apply for your Idaho esthetician license.
---
Step 3. Submit an Application to the Idaho Board of Cosmetology
Now you are ready to apply for your license! Congratulations! All you need to do to submit a full application for your esthetician license is complete the following steps:
Submit Application for License
Submit a copy of your driver's license or birth certificate
Submit copy of transcripts or diploma showing your completion of at least 10th grade
Copy any legal name change documents (marriage or divorce certificates)
Have your school send official transcripts directly to the Idaho Board
Attach $10.00 application fee
Endorsement
Idaho allows some previously licensed estheticians to apply for an Idaho license by endorsement. You may be eligible to apply for a license by endorsement if you currently hold an esthetician license in another state or jurisdiction. Check to see if you hold a license and meet the following Idaho Board criteria:
Your state's licensing standards are equal or greater than Idaho's licensing standards
You have worked as a licensed esthetician for at least three (3) of the past five (5) years
If you meet these qualifications, you may apply for a license based on endorsement. If you don't meet them, you may need to commit to additional training and/or examination.
You may submit all of your application materials to the following mailing address:
Idaho Board of Cosmetology
Idaho Bureau of Occupational Licenses
700 West State Street, PO Box 83720
Boise, ID 83720-0063
Once you have submitted your application, the Board will review and approve it, and you will be issued your Idaho esthetician license!
---
Step 4. Start your Career as an Esthetician in Idaho and Keep your License Current
Now that you've become a licensed esthetician, some of the jobs you would qualify to apply for include:
Esthetician in Day Spas
Esthetician in Wellness Center
Salons that offer Skin Care
Make Up Buyer Assistant
Account Executive with Skin-Care Vendor
Professional Make-Up Artist
Beauty Advisor
Esthetician in a Dermatology Office
You may find the best working hours for you are during nights and weekends—when people are willing to take time away from work to find a relaxing spa.
If you choose to become an Esthetician Instructor in Idaho, your job description will include teaching others the art and science of skin health and wellness, in addition to performing the services yourself. In Idaho, you can apply for an esthetician instructor license if you have had at least five (5) years of experience and have passed the instructor examination. If you have had less than five (5) years of experience, you will need to meet student instructor training requirements.
Renew Your License
Your Idaho esthetician license will expire each year, and each year you will need to renew it in order to keep working legally. You will get a license renewal application mailed to you by the Idaho Board of Cosmetology within six (6) weeks of your license expiration date. You may either mail it back to the Board or submit an online renewal form with the appropriate fee.
---
Esthetician Salaries in Idaho
Idaho provides the perfect backdrop for hikers, kayakers, skiers and other outdoor enthusiasts to live, work and play. But even after a long day of play, everyone needs time to relax. For many that have made health and wellness a top priority in their lives, it's only natural to turn to beauty professionals like estheticians to help reverse damage caused by sun exposure and achieve a health glow. This demand for rejuvenation services has created a job market in Idaho's esthetics industry that is in the midst of a 14% growth trend expected to last for several years. It is also the reason why at the high-end of the scale, salaries here are almost double the national average.
As an esthetician here, the state's multibillion tourism industry will also help fuel your cash flow. Take the initiative to find out where the movers and shakers stay when they vacation here and get your résumécirculating until every high-end salon and spa in the area knows your name.
Employment Models and Pay Scale
Starting out, set realistic expectations. With little to no experience, good paying jobs are hardly at your fingertips. Be patient, as with most professions, employers typically offer salaries that are based on experience. And Idaho is an ideal place to grow that experience at the high end of the salary range, expert estheticians can earn about $30,000 more than the national average.
Hourly Wage
Bottom 10%: $8.65
Mid-Level: $14.55
Top 10%: $43.29
Annual Salary
Bottom 10%: $17,980
Mid-Level: $30,260
Top 10%: $90,040
Granted, these pay scales are a bit underwhelming because they don't take in consideration all the extra dough you'll earn by winning over clients and getting juicy tips. Also, some estheticians get hired on at an hourly rate plus commission for product sales and services provided, which could amp up your take home pay significantly. And those that opt to rent space can develop their own pricing system, have even greater control over their own income, keeping everything they earn after expenses and the cost of rent.
Esthetician Earnings by Region
Most high paying jobs are located in major cities. This is especially true for estheticians working in the Boise City-Nampa metro area, where some employers are willing to shell out salaries that are close to six-figures:
Hourly Wage
Bottom 10%: $8.76
Mid-Level: $18.68
Top 10%: $46.22
Annual Salary
Bottom 10%: $18,220
Mid-Level: $38,850
Top 10%: $96,130
2017 salary data provided by the U.S. Department of Labor-Sponsored resource CareerOneStop – https://www.careeronestop.org/ExploreCareers/Plan/salaries.aspx. State and MSA (Metropolitan Statistical Area) data includes estheticians at all levels of education and experience. This data does not represent starting salaries. Employment conditions in your area may vary.  
2016 job growth data provided by the U.S. Department of Labor-Sponsored resource Projections Central – https://projectionscentral.com/Projections/LongTerm.
All data accessed June 2019.
10 Notable Esthetician Programs in Idaho
Boise, Nampa, Pocatello and Twin Falls are all home to high-caliber medi-spas, skincare clinics, day spas and salons serving clients that expect the best. And thanks to the excellent esthetics academies here that are turning out talented and skilled estheticians, that's exactly what they get. Whether working in a luxury day spa or in a clinical setting, your esthetician license will bring you the kind of freedom, fun and personal satisfaction you've been dreaming of in a career.
We put together a list of the best esthetician schools in the area, even looking across the border to the schools available in Montana to make sure we provided a full selection of the options available in the area. The average cost of tuition for the programs that made our list is just $6,189, so you can look forward to a world-class education at an affordable price.
Here's our pick for the top ten beauty schools in and around Idaho that offer esthetician programs that meet state licensing requirements:
Academy di Firenze
- Jerome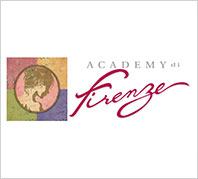 Tuition Cost: $3,830
Kit Cost: $1,250
The Academy di Firenze seeks to instruct its students not only in skin care, but in business skills. You'll learn about customer relations and how to manage retail sales to succeed in the field. The Academy will prepare you for the business side of professional esthetics, while also teaching histology of the skin, elementary chemistry, skin disorders, and facial massage. The Academy has a 100% graduation rate, which is a testament to its excellent, supportive staff.
Austin Kade Academy
- Idaho Falls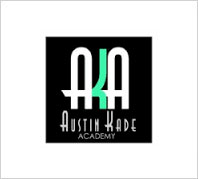 Tuition Cost: $7,100
Kit Cost: $1,500
Program Length: 4 months
Austin Kade Academy is committed to providing a fun, engaging environment for esthetician students. The school participates in field trips to hair, skin and nail shows and holds its own fashion show to benefit charity. You'll learn advanced skin care techniques such as microdermabrasion, chemical peels, and light therapy. Austin Kade focuses on building its students' portfolios with a focus on learning through experience. The school also offers continuing education opportunities, so if you'd like to brush up on techniques after graduation, you'll have the opportunity.
Cosmetology School of Arts and Sciences Beauty College
- Boise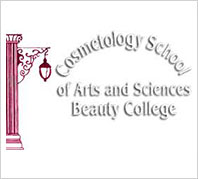 Tuition Cost: $6,520
Kit Cost: $636
Program Length: 4 months
At the Cosmetology School of Arts and Sciences Beauty College, you'll study skin care techniques as well as professional makeup application. Through the program, you'll learn the theoretical principals of skin care, and how to apply that knowledge to the treatment of skin disorders. As a student of this school, you can also look forward to gaining plenty of hands-on practice with clients in the student spa. The school accepts VA benefits for veterans.
Crevier's Academy of Cosmetology Arts
- Kalispell, MT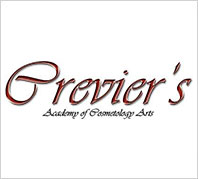 Tuition Cost: $5,000
Kit Cost: $1,100
Located near the Idaho/Montana border, Crevier's Academy of Cosmetology is an excellent choice for students pursuing a career in esthetics. You'll learn about bacteriology, anatomy and physiology of skin, how electricity and chemistry relate to the practice of esthetics, along with professional facial massage, waxing, and cosmetic techniques. You'll also be trained in salon management, business methods, and customer service. The Academy uses Matrix and Bio-Therapeutic brands. You'll also be able to take advantage of job placement services to help you get started in your career.
Master Educators Beauty School
- Twin Falls
Tuition Cost: $7,100
Kit Cost: $1,250
Program Length: 4 months
Master Educators Beauty School is a small beauty college that offers an esthetics program where you'll be sure to receive plenty of personalized attention. Through the four-month program, you'll learn about skin care techniques, including facials, hair removal, and makeup application.
Milan Institute of Cosmetology
- Nampa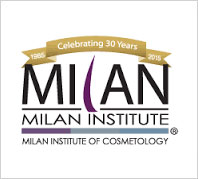 Tuition Cost: $8,590
Kit Cost: $1,410
Program Length: 6 months
Through the Milan Institute of Cosmetology, you'll learn about bacteriology, facials, waxing and hair removal, makeup composition, makeup application techniques, and contemporary trends in skin care and makeup. You'll also study salon business skills. After graduation, Milan offers career services assistance to help place you in an esthetician position, and if you're a veteran, the school accepts VA benefits.
Nicholas Jay Salon & Spa Academy
- Nampa
Tuition Cost: $5,150
Kit Cost: $1,100
Program Length: 4 months
At the Nicholas Jay Salon & Spa Academy, you'll learn all the techniques necessary to become a successful esthetician while gaining hands-on practice with real clients. You'll learn using top brands: PCA Skin Care and Jane Iredale. The academy focuses on a medical approach to skin care, which will certify you to work in a clinical setting if you would like. You'll learn about facials, makeup application, skin disorders and treatments, and you'll also be trained in advanced techniques like microdermabrasion, high-frequency current technology, and chemical peels. The curriculum also includes business training, and you'll be offered career counseling after graduation to help you secure a position. The school accepts VA benefits for veterans and offers a scholarship opportunity for qualified students.
Oliver Finley Academy
- Boise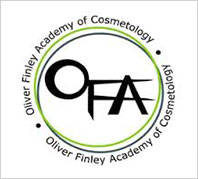 Tuition Cost: $7,100
Kit Cost: $1,924
Program Length: 4 months
With gorgeous hardwood flooring, lime-green accented walls, and a well-lit studio space, Oliver Finley Academy offers a beautiful environment for learning. Although Oliver Finley doesn't offer in-house scholarships, the admissions department will be happy to help you discover other scholarship opportunities that may help you finance your education. Through Oliver Finley's esthetician program you'll learn about bacteriology, basic cosmetic chemistry, aromatherapy, skin histology and physiology, massage techniques, facials, electrolysis, medical terminology, makeup theory and application, career planning, and job search skills. The staff will also keep you updated on any relevant career opportunities.
The Paul Mitchell School
- Boise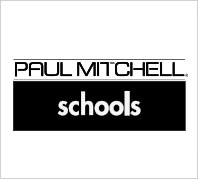 Tuition Cost: $7,000
Kit Cost: $2,000
Program Length: 4 months
At the Paul Mitchell School in Boise, you'll have the opportunity to study under a nationally renowned name. In the beautiful, modern Boise facility, you'll learn how to care for skin and learn cutting-edge trends in makeup application. You'll learn about skin analysis, customized treatment, ingredient technology, and prescriptive retailing. Your student kit comes with an iPad, which will help you complete assignments and build a digital portfolio of your work. The school offers scholarship opportunities and accepts VA benefits for veterans. After graduation, you'll be assisted in job placement to jumpstart your career.
The School of Hairstyling
- Chubbuck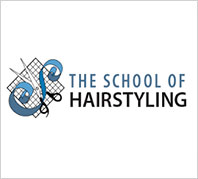 Tuition Cost: $4,500
Kit Cost: $1,400
Program Length: 5 months
As a student of the School of Hairstyling's esthetics program, you'll learn about skin care, makeup application, and business training to prepare you to manage your own business. You'll also be trained in how to attract clients to help prepare you for a career. The esthetics program through the School of Hairstyling focuses on cultivating creativity and passion in students. Not only is the program offered at a low cost, but it'll be easy to start your career with the school's job placement services.