Estheticians hold the secrets to attaining the youthful, radiant skin that everyone wants. If you want to learn the secrets to uncovering natural beauty through healthy skin—you should consider starting a career as a skin care specialist. With one of the highest concentrations of esthetician clinics, salons and day spas in the country, the greater Chicago-Joliet-Naperville area is one of best places imaginable to start a career in health and beauty.
Before you can start your esthetics career in Illinois, you must first qualify for an esthetician license through the Illinois Department of Financial and Professional Regulation. For an easy guide on how to become a licensed esthetician in Illinois, simply follow these steps:
---
Step 1. Complete an Esthetician Training Program
Illinois standards require that you complete seven hundred and fifty (750) hours of formal esthetician training. Esthetician school will introduce you to everything from skincare theory to the practical facets of beautifying skin.
Courses included in your training program will cover the following subjects:
Facials
Waxing
Body Treatments
Makeup
Microdermabrasion
Study of Ingredients
Aromatherapy
Full Body Treatments
Scrubs
Wraps
Wet and Dry Services
Advanced Esthetic Treatments
Enzyme Treatments
Chemical Peels
LED for Collagen and Skin
Runway and Wedding Makeup
Medical Treatments
Laser Theory
Exfoliates
Medical Peels
Injections
Nutrition
Once licensed, you can always take advantage of advanced courses, which will keep you up to date on the latest trends and techniques for beautifying skin.
---
Step 2. Submit an Application for Examination and Licensure
After you complete your education, you will need to complete an Illinois application for examination and licensure. On this application, you will need to indicate how you are applying for your license, whether by a request to take the exam, or by endorsement.
Exam
Taking the exam is the most common way to attain an Illinois license. You will indicate on your application that your licensure method is examination. In order to fully complete this application for examination and licensure, submit the following documents:
Filled out Illinois Esthetician Application for Exam and License
Submit official esthetician school transcripts
Submit Exam fee of $127.00 to CTS
You will also need to submit an exam application directly to the Continental Testing Services, or you may apply for registration online. This will serve as your application for the examination, and this same above paper application will (after you receive passing exam scores) serve as your application for the esthetician license.
Endorsement
You may be eligible to apply for a license by endorsement with the Illinois Board, if you hold an active esthetician license in another state. If so, you will need to make sure that you fill out the following supporting documents with your license application:
Application for License by Endorsement
Certification of Licensure (CT) which must be completed by the original licensing Board
Verification of Employment and Experience
Official Esthetician School transcripts
Application fee of $45.00
You will forward the four-page application, supporting documents, and fee to the Board at the following address:
Illinois Department of Financial and Professional Regulation
ATTN: Division of Professional Regulation
PO Box 7007
Springfield, IL 62791
---
Step 3. Pass the CTS National Exams
Once your application has been reviewed and accepted, you will become eligible to schedule the Illinois licensing exams. You will be responsible for scheduling your licensing exams. Illinois offers the National-Interstate Council of State Boards of Cosmetology exams, proctored by Continental Testing Services, which include the theory (or written) and practical exams.
Theory
The written exam will take you about ninety (90) minutes to complete, and it will cover, but is not limited to, the following esthetician topics:
Infection Control
Cells and Microbiology
OSHA Safety Procedures
The Tissues and Organs of the Body
Steaming esthetician services
Exfoliation esthetician services
Extraction esthetician services
Massage and Manipulation
You will find the following guides helpful for the written exam study:
Milady's Standard Fundamentals for Estheticians10th, 2009
Salon Fundamentals Esthetics 2007, 2005, 2004, 2002
Milady's Standard Fundamentals for Estheticians 9th Ed., 2004, 2003
Modern Esthetics, Gambino, 1992 by Milady
Milady's Standard Cosmetology, 2004
NIC Health and Safety Standards
Practical
The practical exam assesses your capacity to perform esthetician services. The exam lasts for three (3) hours, during which you will provide the following esthetician service using a mannequin:
Set up
Cleaning and steaming the face
Massaging the face
Manual extraction on the forehead
Hair removal on eyebrows
Facial mask
Facial makeup
Summary and cleanup
The available testing locations in Illinois are found in Springfield, IL, and Chicago, IL.
After you have received notification of passing your exams, you will need to submit any remaining licensing fees and forms from the Application for Licensure and/or Examination within one (1) year of getting your passing scores. You will submit this application for license to the Board. If you wait longer than one (1) year, you will need to re-submit an application for examination, pass the exams, and submit a new fee.
---
Step 4. Begin your Career as an Esthetician in Illinois
Congratulations! Now you may start your career as an esthetician in Illinois. There are many jobs that licensed estheticians may be qualified to apply for:
Professional Skin Care Specialist in Salons
Skin Care Specialists in Medical Offices (such as dermatology)
Estheticians working in Day Spas
Make-Up Artists in Salons or Day Spas
Wellness Centers
Make-Up Manufacturer Representative
If you are looking to pursue a job in a traditional setting, consider some of Illinois' top spas:
Hand & Stone Massage and Facial Spa – Algonquin
Body and Soul MedSpa, LLC – Woodridge
ULTA Salon, Cosmetics and Fragrance – Downers Grove
Earth Mama Esthetics – Plainfield
Robert Gold Salon and Spa – Evanston
---
Step 5. Continue Education to Renew License
Your Illinois esthetician license will expire on September 30th of every odd-numbered year. You will need to renew at that point if you want to keep legally working as an esthetician in Illinois.
According to the Illinois Esthetician law, you are required to complete at least ten (10) hours of continuing education within each two-year renewal cycle. Continuing education courses must be directly related to your services as an esthetician.
You will need to keep records of your continuing education, which should include the dates, times, locations, courses, subjects, and number of hours you received. The Board will complete random audits, and your certifications of completion should be readily available upon request.
---
Esthetician Salaries in Illinois
The map of Chicago is dotted with chain salons, upscale resorts, and exclusive med spas that rely on skilled estheticians to keep clients happy and coming back for healthier, more beautiful skin. And as customers keep lining up to dish out big bucks for quality services, your job security and paychecks will increase accordingly. Jobs are projected to grow by a little over 4% until 2026, a modest growth rate, but one that still tells the story of an industry that just keeps growing in the Windy City and throughout the state.  This 4% growth rate will actually generate more than 300 new jobs in esthiology every single year. And bigger job markets mean better chances of finding those dazzling salary offers.
In many ways, the spa industry allows you to become the architect of your own income. The most ambitious estheticians start planning their careers before even hitting the job market, considering all their options when it comes to work environments, compensation models, and marketing strategies.
Experience + Tips + Commissions = Top Earning Potential
The highest paid estheticians figure out how to take control of their income early on in their careers. Customer tips and product sales can make a huge difference in what you can expect to earn, so become a customer service powerhouse and you could boost your income by as much as 10-25%.
Also, find a gig that offers the best payout agreement. You'll often find that hourly wage jobs pay additional commissions for the products you sell and the services you provide. If you've got what it takes to strike out on your own, then a space rental deal where you pay a salon owner for the use of a room while keeping everything you earn for the services you provide is definitely worth considering. With this kind of arrangement, you'll be handling all your own booking and scheduling, but you'll get to decide your own hours while benefiting from the reputation of the spa and the advertising they do.
In this industry, there's no substitute for experience and reputation since so much of the business you get comes from word of mouth. Start getting plenty of experience and building your reputation, and do it as quickly as you can. In time, you could get scouted for managerial positions, become a product rep, or even become a spa owner yourself.
In salaried and hourly positions, estheticians in Illinois can expect to earn a whole lot more as they gain experience in the industry:
Hourly Wage
Bottom 10%: $8.85
Mid-Level: $13.80
Top 10%: $27.09
Annual Salary
Bottom 10%: $18,400
Mid-Level: $28,710
Top 10%: $56,35
Knowing Where to Look – Esthetician Salaries in the Biggest Metro Areas
Finding out which areas of the state have the kind of high-end spas and clinics that offer the big money opportunities is a wise idea if you're in a position to relocate. Most skincare specialists automatically believe Chicago is the most obvious choice, but cities with the biggest concentration of jobs don't always have to ante up to attract top talent. Consider checking out jobs in Springfield where estheticians can take home close to $70,000:
Springfield
Bottom 10%: $29,740
Mid-Level: $39,820
Top 10%: $69,270
Chicago-Joliet-Naperville
Bottom 10%: $18,390
Mid-Level: $29,260
Top 10%: $57,670
Peoria
Bottom 10%: $18,480
Mid-Level: $28,500
Top 10%: $48,490
Elgin
Bottom 10%: $18,690
Mid-Level: $25,410
Top 10%: $47,290
2017 salary data provided by the U.S. Department of Labor-Sponsored resource CareerOneStop – https://www.careeronestop.org/ExploreCareers/Plan/salaries.aspx. State and MSA (Metropolitan Statistical Area) data includes estheticians at all levels of education and experience. This data does not represent starting salaries. Employment conditions in your area may vary.  
2016 job growth data provided by the U.S. Department of Labor-Sponsored resource Projections Central – https://projectionscentral.com/Projections/LongTerm.
All data accessed June 2019.
10 Notable Esthetician Programs in Illinois
Illinois is best known for "the windy city" of Chicago, and luckily for estheticians, Chicago is filled with top-notch salons and spas. Wherever you choose to study in Illinois, the state offers plenty of opportunities to receive a quality education. With an average tuition of only $10,994, we've chosen schools that are affordable as well as excellent educational opportunities.
Here's our pick for the top ten beauty schools in Illinois that offer esthetician programs:
A.B.C. School of Cosmetology and Nail Technology Inc.
- Lake in the Hills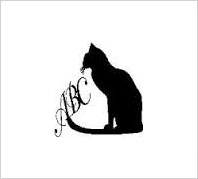 Tuition Cost: $12,000
Kit Cost: Included in tuition
At A.B.C. School of Cosmetology and Nail Technology, you'll be able to study essential esthetician techniques, including facials, body wraps, back treatments, treatment of skin disorders, and hair removal procedures. A.B.C. allows each student the opportunity to participate in the community through beauty shows and competitions. A.B.C.'s scholarship opportunity offers students the ability to pursue a full esthetician education for only $6,000, and the schools accepts VA benefits. The schools also offers continuing education opportunities if you'd like to pursue advanced techniques.
Cosmetology and Spa Academy ®
- Crystal Lake & Schaumburg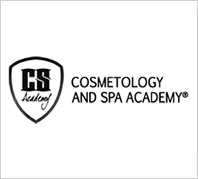 Tuition Cost: $9,000
Kit Cost: $230
Program Length: 5 months
The Cosmetology and Spa Academy focuses on keeping class sizes small to give attention to each student. The school bases its curriculum around hands-on experience—over 90% of the program will be spent performing techniques on clients. You'll also earn credit hours and experience throughout the program by participating in an internship through one of The Cosmetology and Spa Academy's participating salons. You'll learn how to financially manage your business, how to be an effective salesperson, and how to build client relationships. The Academy partners with DermaMed Solutions to offer four students per year the Aesthetic Education Award, a $1,000 scholarship.
G Skin & Beauty Institute
- Chicago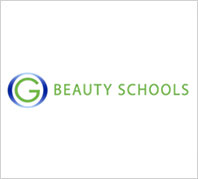 Tuition Cost: $11,860
Kit Cost: $441
At G Skin and Beauty Institute, you'll not only study skin and skin analysis, but you'll study the ingredients of skin care products to have a solid understanding of how to treat skin disorders. You'll study aromatherapy, facials, face massage, and full body treatments like scrubs and wraps. You'll even make your own products and use them in your services. The curriculum includes advanced treatments such as microdermabrasion, LED therapy, enzyme treatment, chemical peels, hot and cold stone massages.
International Training Academy
- Schaumburg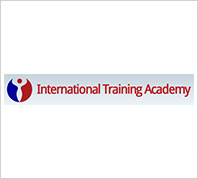 Tuition Cost: $13,890
Kit Cost: Included in tuition
Through the International Training Academy's esthetician program, you'll be able to network with area salons and spas, learn the theory of the anatomy and physiology of skin, and gain practical experience with clients. The program is geared towards clinical esthetics. Upon graduation, you'll receive a clinical esthetics certificate of excellence, advanced makeup certificate, and the laser certificate of attendance. You'll participate in beauty shows that benefit charities like the Red Cross and Living Well Cancer Resource Center. The school also offers continuing education opportunities, a scholarship opportunity, and accepts VA benefits.
Mr. John's School of Cosmetology, Esthetics, & Nails
- Decatur & Jacksonville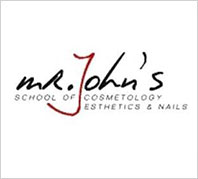 Tuition Cost: $7,895
Kit Cost: $1,630
Program Length: 5 months
At Mr. John's School of Cosmetology, Esthetics, & Nails, you'll learn the scientific concepts behind skin care and the treatment of skin disorders. You'll also learn procedures such as facials, body wraps, and back treatments. The curriculum also incorporates business practices that you'll need in the beauty industry. Mr. John's school offers an internship option for students who would like to gain their practical experience in a different salon. The school also offers a scholarship opportunity.
New Age Spa Institute
- Des Plaines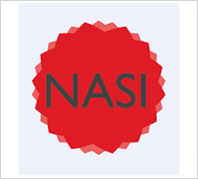 Tuition Cost: $10,900
Kit Cost: Included in tuition
At the New Age Spa Institute, class sizes are limited to twelve students, so you'll be able to interact with instructors and receive personalized attention. With a 100% passing rate on the state board, New Age has proven to be extremely supportive of students working through the esthetician program. While learning skin care techniques, you'll also learn business techniques and be able to pursue advanced certifications within the program for no additional fees. The school offers a scholarship opportunity and accepts VA benefits for veterans. New Age really wowed us with their policy that allows all students access to a lifetime discount on continuing education classes through the school.
The Paul Mitchell School
- Tinley Park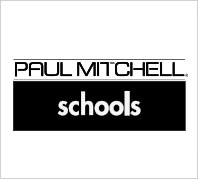 Tuition Cost: $12,006
Kit Cost: $2,112
Program Length: 6 months
Located near Chicago, Paul Mitchell the School Tinley Park is an excellent choice if you'd like to have access to the metro area. You'll be involved with Cook County charities through fundraisers held by the academy. While you learn and practice skin care techniques like facials, body wraps, and makeup application on clients, you'll have the opportunity to give back to charity! The beautiful facilities showcase a classic black-and-white theme and provide students the opportunity to learn in a large salon space. The school also offers scholarship opportunities and accepts VA benefits.
Tricoci University of Beauty Culture
- Bridgeview, Chicago, Elgin, Glendale Heights, Libertyville, Peoria, Rockford, Urbana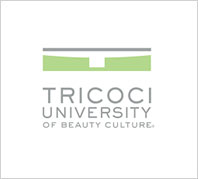 Tuition Cost: $13,184
Kit Cost: $2,050
Program Length: 6 months
Tricoci University of Beauty Culture seeks to educate its students through cutting-edge, modern methods. Most of your theory work will be completed digitally through an iPad, which you'll receive in your esthetician kit. You'll also watch videos, demonstrations, and participate in lectures to understand the disorders of skin, composition of makeup, and treatment of skin issues. The curriculum incorporates critical business strategies to help you succeed in the beauty industry. Offering eight locations, you'll be able to choose the salon that's right for you. Each facility offers a beautiful salon space and will allow you the opportunity to be involved in the community through fundraisers. You'll also be able to pursue a scholarship through Tricoci University.
The University of Aesthetics & Cosmetology
- Wicker Park & Downers Grove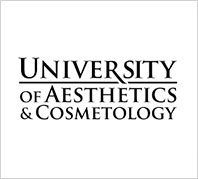 Tuition Cost: $10,334
Kit Cost: $1,039
Program Length: 6 months
At the University of Aesthetics & Cosmetology, both campuses are beautifully maintained, with elegant chandeliers and soft, soothing colors. You'll be able to choose a full-time or part-time schedule to complete your education, learning techniques like facials, body wraps, and waxing as well as business training.
University of Spa & Cosmetology Arts
- Springfield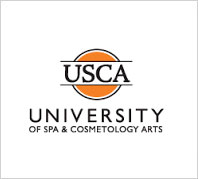 Tuition Cost: $8,875
Kit Cost: $900
Program Length: 6 months
Boasting a lower than average tuition and beautiful, well-maintained facilities, the University of Spa & Cosmetology Arts is an excellent place to pursue an esthetician education. USCA's esthetician program includes courses in skin analysis, skin treatment, facials, application of cosmetics, body treatments and wraps, waxing, and the business knowledge necessary to a successful practice. USCA also offers scholarship opportunities and job placement services. At USCA, you'll be actively engaged in the Springfield community through events, fundraisers, and field trips.