Can you imagine learning all of the secrets to perfect skin? Skin perfection is the modern day fountain of youth, and as an esthetician, you will not only get to learn the secrets, but you will also get to earn a good living putting them into practice.
Indiana's estheticians are found in metropolitan areas like Anderson, which is home to many of the state's top spas where many of the licensed estheticians in the start are employed.
After completing these steps, the Indiana State Board of Cosmetology and Barber Examiners will grant you a license allowing you to specialize in the health, wellness and beautification of skin:
---
Step 1. Complete an Esthetician Program
The Indiana Board requires that you complete at least seven hundred (700) hours in an esthetician school, and they will not accept any training or apprenticeship hours. If you are intimidated by more school, have no fear! Beauty school is often flexible, working around your schedule so that you can go at your own pace. Further, you will get to take fun and invigorating courses that will spark your understanding of beauty and wellness.
You will get to learn the theory, the practices, and the art to skin care, taking courses such as:
Basic Skin Care Treatment
Skin Assessment
Advanced Skin Care Treatment
Body Wrap Treatments
Hair Removal
Bridal Makeup Application
Safety and Sanitation
Advanced Facial Massages
You are only required by the Indiana Board to take seven hundred (700) credit hours, but be aware that many schools offer wonderful advanced courses that you can take even after you've started working as an esthetician! These courses will teach you the cutting edge information in the beauty and fashion world; they will introduce you to the latest techniques for beautifying skin; and they will let you test and try the latest skin-enhancing products. Staying on top of your education is one of the best ways to keep yourself engaged and happy in your career, to please your clients, and to impress your employers.
---
Step 2. Pass Pearson VUE Written Examination
Your second step after graduation is completing the Indiana State Board of Cosmetology Certification Testing. This exam is administered by Pearson VUE. You will register for the exam with Pearson VUE specifically. This exam is a written esthetician exam that will take one hundred and five (105) minutes to complete. Make sure you download and read the Candidate Information Bulletin, which explains how to register, what to study, what to bring to the exam, etc.
This Indiana written esthetician exam will cover, but is not limited to, the following subjects:
Rules, Regulations and Safety
Prevention of Accidents
Client Contact
Communication
Record Keeping
Esthetic Science and Skin Analysis
Skin Structure and Anatomy
Purpose of Skin Analysis
Skin Conditions and Disorders
Facials
Masks
Microdermabrasion
Chemical Peel
Disincrustation
Aromatherapy
Massage/Anatomy
Hair Removal
Makeup
Electricity and Electrotherapy
Pearson VUE has testing centers in the following Indiana cities:
Indianapolis
Fort Wayne
Terra Haute
Merrillville
Evansville
Chicago
Lansing
The Indiana Board requires a score of at least 70% for passing licensing status.
---
Step 3. Submit an Esthetician License Application to the Indiana Board
You may apply for a license to the Indiana Board by one of two pathways: Examination or Reciprocity.
Exam
To attain a license by examination in Indiana, you must be at least eighteen (18) years old, have completed at least tenth (10th) grade, and you must have graduated from an esthetician training program of at least seven hundred (700) hours within the past three (3) years. This is the most common way of applying for a license to the Indiana Board. To complete this application, do the following steps:
Submit Completed Indianan Esthetician Application (incomplete applications will be returned)
Submit $40 application fee
Attach 2×3 current photograph
Reciprocity
If you have ever previously held an esthetician license in a different state, you may be eligible to apply for a license by reciprocity with the Indiana Board. You are eligible if you meet the following criteria:
Hold proof of valid license in another state
Can prove that licensing standards were equal to Indiana licensing standards
Must be at least eighteen (18) years old
Must have completed at least tenth (10th) grade
Provide a license certification from the licensing Board
If your education was at least four hundred (400) hours, but it did not meet the Indiana standards of at least seven hundred (700) hours, you may substitute one year of licensed practice for one hundred (100) hours of education. If you are eligible, submit the Application for Reciprocity, along with the other supporting educational and work documents.
You can submit all of your application and supporting documentation information to the Indiana Board at the following address:
State Board of Cosmetology and Barber Examiners
Professional Licensing Agency
402 West Washington Street, Room W072
Indianapolis, IN 46204
---
Step 4. Launch a New Career as an Esthetician in Indiana
There are many career options for estheticians in Indiana. Consider specializing in providing one or more of these popular services:
Facialist
Waxing Specialist
Body Treatment Specialist
Medi-Spa Esthetician
Make-Up Artist
Esthetician in Medical Offices
Further, traditional estheticians find that they are often qualified to work in day spas, resort spas, and full-service salons at either full-time or part-time rates. Esthetician jobs may even be available in some of Indiana's most highly regarded salons:
European Wax Center – Carmel, IN
Salon Nouveau – South Bend, IN
Tina's Day Spa – Crown Point, IN
Med Spa Day Spa Westfield – Westfield, IN
Enterprise Medical Services – Northern IN
---
Step 5. Renew your Esthetician License Online
Although the Indiana Board does not specify any continuing education requirements for renewal, it is a good idea to stay up to date on the health and wellness industry by taking advanced courses, by going to trade shows, or by attending product shows.
For renewal, you will be notified by the Board of the date that you will need to renew your license. When you are notified, you will need to pay a $40 renewal fee online. If you do not want to renew online, you may fill out the paper renewal form.
---
Esthetician Salaries in Indiana
Open the doors to any of the hundreds of bustling day spas in Indianapolis and throughout Indiana and you'll get a front row seat to estheticians applying hydrafacials, mixing up organic body scrubs, and performing microdermabrasion. And as the beauty industry continues its meteoric rise, skincare specialists statewide will see employment opportunities grow by 11% through 2026. This demand is sure to convince even more salon and resort owners to set down roots here, creating a more competitive wage market where spas are having to compete for top talent. This means that with the right education and training you could make a bundle even early on in your career.
Esthetician pay is a bit more complicated than meets the eye because there is so many different compensation models and so many opportunities to make money over and above base pay. Learn to provide amazing customer service and develop a strong clientele list, and you could easily tack on 10-25% to your pay through tips alone. For those that get paid hourly and receive commission on sales, start hustling products like a champ and watch the cash stack up. If you're renting space at a salon, educate yourself on the most popular treatments – and the most lucrative price points for those treatments –  and you can take control of your own income by becoming your own boss.
These base figures represent what estheticians employed in full-time salaried positions or part time hourly position can expect to earn in Indiana:
Hourly Wages
Bottom 10%: $7.99
Mid-Level: $9.84
Top 10%: $20.87
Annual Salary
Bottom 10%: $16,620
Mid-Level: $20,470
Top 10%: $43,410
Salary Differences by City
Not many estheticians realize just how much wherethey work can impact how much money they're likely to earn. Even though salaries really only differ by a few thousand between cities, for some estheticians it's reason enough to relocate for better opportunities. Right now, both Gary and the Indianapolis-Carmel metro area are offering almost $50k annually:
Bloomington
Bottom 10%: $17,310
Mid-Level: $30,600
Top 10%: $41,170
Indianapolis-Carmel
Bottom 10%: $16,750
Mid-Level: $22,740
Top 10%: $47,280
Gary
Bottom 10%: $16,830
Mid-Level: $20,660
Top 10%: $48,840
Fort Wayne
Bottom 10%: $15,900
Mid-Level: $18,820
Top 10%: $41,080
2017 salary data provided by the U.S. Department of Labor-Sponsored resource CareerOneStop – https://www.careeronestop.org/ExploreCareers/Plan/salaries.aspx. State and MSA (Metropolitan Statistical Area) data includes estheticians at all levels of education and experience. This data does not represent starting salaries. Employment conditions in your area may vary.  
2016 job growth data provided by the U.S. Department of Labor-Sponsored resource Projections Central – https://projectionscentral.com/Projections/LongTerm.
All data accessed June 2019.
8 Notable Esthetician Programs in Indiana
Skin care is a big concern for everybody… especially those that spend a lot of time outdoors and get a lot of sun exposure. In Indiana, a wide array of beauty schools are beginning to offer programs in esthetics to provide the spas and salons of the state with a qualified staff of licensed skin care professionals.
At $9,966, the average cost for the esthetics programs on our list is not cheap, but it is a solid investment in a future career that will pay big dividends for dedicated graduates– from Fort Wayne to Indianapolis!
Here you'll find our pick for the top schools in Indiana offering esthetics programs that meet the requirements for state licensure.
Aveda Fredric's Institute
- Indianapolis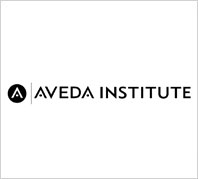 Tuition: $8,700
Kit Cost: $1,345
Program Length: 6 months
Aveda Fredric's is developing future leaders in the world of esthetics, and they are doing it in style! An otherworldly rippled blue spa space puts clients at ease with a ceiling full of twinkling stars, while a bright, clean, vast salon floor is fully equipped with the latest equipment and skin care products.
As part of the larger Aveda network, graduates can count on job placement service that locates openings at Aveda's many salons and spas. A basic business education ensures that graduates know about more than just skin care when they leave. The school has below average tuition costs and accepts VA benefits. It also has a sense of genuine social responsibility, taking part in breast cancer awareness events and participating in Earth Month environmental programs.
Don Roberts School of Hair Design
- Schererville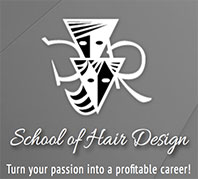 Tuition: $13,900
Kit Cost: $1,950
Program Length: 8 months
Don Roberts opened his first beauty school in 1961, making it one of the most well-established in the state. His motivation was to turn out well-trained employees for his own salons, a high standard that remains in place to this day. The school graduates 84 percent of students on time and 86 percent are immediately placed in jobs in the industry, courtesy of the school's job placement program. As a local institution, the Don Roberts School performs a lot of community outreach, from holding high school career days to cancer foundation fundraisers. The school accepts G.I. Bill benefits from qualified veterans.
Empire Beauty School
- Indianapolis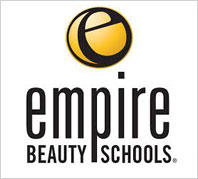 Tuition: $7,662
Kit Cost: $1,225
Program Length: 6 months
Empire blows every other school in the state out of the water when it comes to job placement numbers—97 percent of graduates have a place in the industry when they leave the Indianapolis branch of this chain of beauty schools. Students keep their own client book while at the school, providing valuable real-world business experience. A below-average tuition rate makes this school a great value!
Ideal Beauty Academy
- Jeffersonville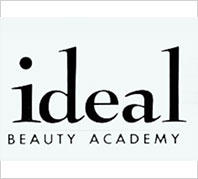 Tuition: $8,500
Kit Cost: $1,166
Program Length: 5 months
Ideal's program is designed to encourage students as much as to educate them, providing the self-confidence and skill required to succeed in the esthetics industry. The academy provides excellent instruction from first-rate instructors at a below-average cost.
Ravenscroft Beauty College
- Fort Wayne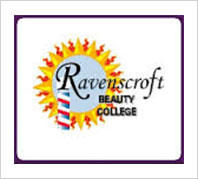 Tuition: $8,650
Kit Cost: $1,500
Program Length: 6 months
Ravenscroft offers a below-average tuition rate when compared to the other schools on our list, but an above-average education for estheticians. Pre-clinic classroom work prepares students with an education in the fundamental aspects of skin care, while real-world, hands-on experience with actual clients provides a venue in which to demonstrate and hone their skills.
Rudae's School of Beauty Culture
- Fort Wayne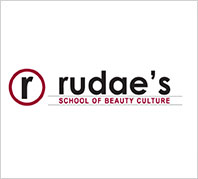 Tuition: $10,188
Kit Cost: $1,998
Program Length: 8 months
Rudae's provides up-to-date instruction in the latest beauty and skin care techniques, leading to great demand for the school's graduates. Eighty-three percent immediately go on to jobs in the industry after completing their course work. Seventy-five percent graduate on time from the school's esthetics program. With their aim to provide the training each student needs to reach their full potential, Rudae's does not skip the vital business aspects of instruction, providing management skills to every student in the course.
The Salon Professional Academy
- Evansville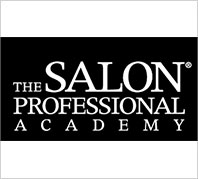 Tuition: $8,990
Kit Cost: $1,600
Program Length: 8 months
A bright, gleaming, clean salon floor greets both students and clients at the Salon Professional Academy, promising a smart, professional education from the school. The Academy delivers: 94 percent of students graduate on time and a dedicated career services department helps them find positions after graduation.
Students are taught not only the art of skin care treatments, but also the business of running a salon or spa. The school offers scholarships to deserving students, and the tuition rate ranks below the average for schools that made our list, making TSPA an affordable option for Indiana esthetics students.
Tricoci University of Beauty Culture
- Indianapolis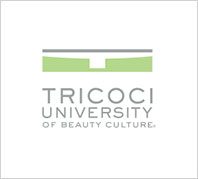 Tuition: $13,184
Kit Cost: $2,250
Program Length: 6 months
Tricoci's students are widely sought-after by salons and spas for the training and professional approach to esthetics they are taught there. The school focuses on teaching the scientific fundamentals of skin care and building on those fundamentals to develop a complete education on the subject. One hundred percent of students graduate on time from the university, most of them with very low levels of loan debt.
The school offers scholarships and accepts VA benefits, driving costs down even further. A job placement program assists graduates in finding work after completing their classes. Finally, a solid business skills element in the curriculum prepares students for a future in salon management or ownership.