Having youthful, glowing skin is the epitome of beauty. As the largest organ on the body, our skin plays a significant role in our overall health and beauty. As an esthetician, you carry the secrets to healthier, more radiant skin. Iowa is a wonderful place to start your esthetician career. The Iowa Workforce Development Office has reported a steady, annual growth rate of 2.1% for the beauty industry, which creates new jobs for estheticians in the state every year.
You will start your career with a license from the Iowa Board of Cosmetology Arts and Sciences, which licenses cosmetologists, electrologists, nail technicians, and estheticians all with different education and examination standards. As an esthetician, you will get to specialize in the beautification, cleansing, and stimulation of skin, which includes work with makeup and hair removal.
For information on how to become an esthetician in Iowa, follow the steps in this simple guide:
---
Step 1. Graduate from Esthetician School
Your first step toward your license is to graduate from esthetician school. The Iowa Board requires that your educational program provide you with at least six hundred (600) hours of training in order to be eligible for attaining a license. These six hundred (600) hours must include:
One hundred and fifty (150) hours of Core Life Sciences
One hundred and fifteen (115) hours of esthetics theory
Three hundred and thirty five (3350) hours of applied practical instruction
These courses include subjects such as:
Skin care
Anatomy and Physiology
Facials
Make-Up
Hair Removal
Advanced Treatments
Electricity and Electrical Equipment
Personal and Professional Development
Business Basics
Estheticians in the Medical Field
Even more than this, many schools offer advanced courses that you may take once you're working in the field as an esthetician. These courses will keep you on the cutting edge of wellness and beauty trends, so that you always know the latest products, techniques, or procedures to keep your clients radiant and glowing.
---
Step 2. Pass the National Theory Licensing Exam
The second step toward attaining your Iowa esthetician license is passing the NIC National written exam that is administered by PSI Exams online. The Iowa Board only asks that you take and pass the written exam with a score of at least 75%.
The exam will be a written exam and take ninety (90) minutes to complete. The exam application fee is $58.00. Make sure you download and read the Exam Information Bulletin before taking the exam, which will cover subjects including, but not limited to, the following:
Sanitation and Infection Control
Human Physiology and Anatomy
Disorders of the Sebaceous and Sudoriferous Glands
Hair, Follicle, and its Growth Cycle
Basic Chemistry
Skin Care Products
Factors that Affect the Skin
Integumentary System and Skin Histology
Skin Analysis and Implementation
Cleansing
Steaming
Exfoliation
Extraction
Massage Manipulation
Masks
Electricity
Hair Removal
Color Theory and Makeup Application
Examination locations may be found in the following Iowa cities:
Ankeny
Cedar Rapids
Iowa city
Coralville
Council Bluffs
Dubuque
Ottumwa
Sioux City
West Des Moins
---
Step 3. Submit Esthetician License Application
Now that you have passed your exam with at least a 70%, you can apply for your Iowa esthetician license! There are two methods of applying: through examination or endorsement.
Examination
This is the most common way for students to apply for their first license. You will only apply by endorsement if you have previously held an esthetician license. Otherwise, follow these easy steps to apply by examination:
Submit Iowa License Application
Submit $60 application fee
Submit official school transcript or diploma
Submit official score on the NIC exam
Endorsement
If you have held a previous esthetician license for at least twelve (12) of the past twenty-four (24) months, then the Iowa Board allows you to apply for your license by endorsement. To do so, simply complete the following steps:
Submit Application
Submit $60 application fee
Submit official school transcripts or diploma
Submit passing score on the national licensure theory (written) examination
Provide original verification of your license from the original licensing Board
You may mail all of you application materials to the Iowa Board at the following address:
Iowa Board of Cosmetology Arts and Sciences
Iowa Department of Public Health
Professional Licensure
321 E. 12th Street – 5th Floor
Des Moines, IA 50319
---
Step 4. Start your Career as an Esthetician in Iowa
Congratulations! Now that you're licensed, you can apply for a job as an esthetician in Iowa! Most estheticians work at full-service salons or at day spas, providing skin care and makeup services. With your license in hand, you could also qualify to work any of the following jobs:
Medical Esthetician at a Dermatology Office
Professional Iowa Makeup Artist
Professional Product Representative
Beauty Advisor
If you are looking for a salon to get started in, consider these:
ULTA Salon – Cedar Falls, Dubuque, Davenport, West Des Moines
The Bon-ton Stores, Inc. – West Des Moines
Massage Envy – Davenport, Clive
You can even consider taking your job to the next level. In Iowa, you can apply for a certification to perform microdermabrasion, certified laser products, or intense pulse lights! You will need to apply to the Board for these certifications in order to perform these services in Iowa.
---
Step 5. Complete Continuing Education to Renew your License
In order to renew your license, you are required to complete at least eight (8) hours of continuing education throughout each two-year renewal cycle ending March 31st. If this is your first licensing period, then your original education is sufficient. Otherwise, your continuing education will need to meet these Iowa Board standards:
At least four (4) hours should be concerning the practical side of your esthetician practice
At least two (2) hours must be in Iowa Law
Once you have completed this education, feel free to renew and submit your renewal fee online. If you prefer not to renew online, you may submit the paper renewal form found here.
---
Salaries and Job Prospects for Estheticians in Iowa
When doing a comprehensive, state-by-state review of earning potential for estheticians, it would be a big mistake to gloss over the humble state of Iowa. Would you believe that in 2018 the US Department of Labor named the Council Bluffs region the #1 top paying metropolitan area for skincare specialists in the entire country? It's true. If that's not enough of a glowing endorsement, consider the fact that the job growth rate for estheticians in the state is rocketing towards 14% for the ten-year period extending through 2026.
The iron doesn't get any hotter than that, so now's the time to strike. Enroll in that training program you've been eyeing, polish up that CV and start getting your name out there.
Interpreting Salary and Job Growth Statistics
If you want to get paid like a boss, and even become one, you need to learn that when it comes to becoming a major player in the beauty industry, strategy is everything. Salary statistics can give you a general idea of what to expect, but they rarely tell the whole story. For one, they don't tally up the 10-25% additional income you earn through tips alone. By developing close customer relationships you can generate the kind of following that can tack on untold thousands to your base pay.
Base income for Iowa estheticians in 2018 looked like this, with experience and reputation being the primary difference between those earning incomes that fall at either the lower or higher end of the spectrum:
Hourly Wage
Low-End: $8.96
Mid-Range: $11.81
High-End: $20.45
Annual Salary
Low-End: $18,630
Mid-Range: $24,570
High-End: $42,540
Another way to command control over your money making prospects is by figuring out which employment model gives you the most financial leverage. Some estheticians prefer renting out space at a local salon for a monthly free which allows them the freedom to set their own appointments and build a customer base, and in many cases even set their own prices for the services they offer.
Others like the comfort of hourly wage paying jobs that pay additional commission for selling products and services. Naturally, after gaining some experience in the field, you could even find a traditional salaried position, though this is most common in the niche area of medical esthetics.
Esthetician Salaries by Region in Iowa
Your earning potential in the Council Bluffs area is nothing less than astounding. Estheticians working here can rake in more than $150k a year, making it the highest paying metro area in the nation. And that's before tips!
When compared to salaries offered in Iowa City, it's easy to see why skincare specialists are waging serious competition for jobs in the greater Council Bluffs-Omaha area:
Council Bluffs
Low-End: $27,430
Mid-Range: $52,960
High-End: $153,650
Iowa City
Low-End: $22,170
Mid-Range: $28,840
High-End: $53,530
2017 salary data provided by the U.S. Department of Labor-Sponsored resource CareerOneStop – https://www.careeronestop.org/ExploreCareers/Plan/salaries.aspx. State and MSA (Metropolitan Statistical Area) data includes estheticians at all levels of education and experience. This data does not represent starting salaries. Employment conditions in your area may vary.  
2016 job growth data provided by the U.S. Department of Labor-Sponsored resource Projections Central – https://projectionscentral.com/Projections/LongTerm.
All data accessed June 2019.
7 Notable Esthetician Programs in Iowa
The upscale salons and spas of West Des Moines and in a hundred smaller towns are hungry for qualified estheticians, and esthetics schools all across Iowa are looking for students to pursue comprehensive training to fill those positions!
At an average cost of $7,797 for the programs that made it on to our list, going through a qualified esthetics program in Iowa is extremely affordable. Most programs last much less than a year, also making it a fast path into an expanding industry.
Here you'll find our pick for the top schools in Iowa that offer esthetics programs that meet the requirements for state licensure.
Aveda Institute
- Des Moines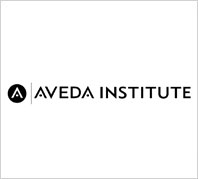 Tuition: $8,150
Kit Cost: $1,900
Program Length: 5 months
Aveda is a big, national chain that nonetheless comes with a big, generous heart. Students at Aveda will find themselves taking part in a variety of charitable programs, from breast cancer awareness to Earth Month events. They'll also be getting a first rate education in esthetics along the way.
Aveda promises to unlock the talent in every student and provides job placement services to ensure they have a place to go after graduation. The school offers scholarships and accepts VA benefits. Aveda also teaches business skills along with esthetic skills, readying students for real-world positions in management. A low student debt load is a big advantage for graduates from the Des Moines branch!
Capri College
- Cedar Rapids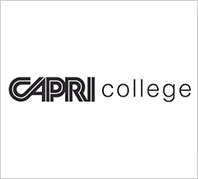 Tuition: $7,835
Kit Cost: $1,740
Program Length: 7 months
Capri helps students launch rewarding, creative careers in the beauty industry. An 80 percent job placement rate is proof, boosted by a dedicated career services department that helps place students after graduation. Capri offers scholarships to help with tuition costs. The college also has close ties to the community, participating in efforts for flood relief, Toys for Tots, and the annual Relay for Life cancer fundraising drive.
Inspirit Institute
- Dubuque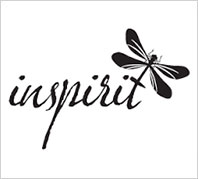 Tuition: $7,400
Kit Cost: $1,275
Program Length: 6 months
Inspirit is committed to giving students a place to grow both personally and professionally. The six-month esthetics program is among the least expensive to attend in the state. The school accepts veteran's benefits from qualified students.
Iowa School of Beauty
- Des Moines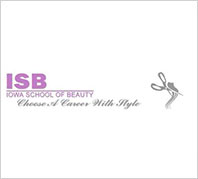 Tuition: $6,000
Kit Cost: $1,500
Program Length: 2 months
As a leader in esthetics education in Iowa, ISB provides students an opportunity to develop essential skills while exploring their talents, passion, and creativity. Tuition rates below the state average make this an affordable option, while VA benefit and scholarship availability provide even more funding opportunities. The approach seems to be working: 67 percent of students graduate from the program on time. While attending, they have the opportunity to participate in a number of community events, from Kids Fest to Girl Scout events, teaching social responsibility along with skin care skills!
LaJames College and Beauty School
- Mason City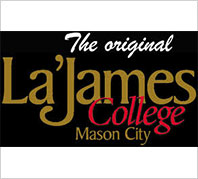 Tuition: $9,300
Kit Cost: $1,130
Program Length: 5 months
LaJames prepares students for a multifaceted career in beauty. Their skin care program provides students with the training to help others look and feel good about themselves. A job placement service gives students the best opportunity to find positions after graduation in which to put those new skills to use!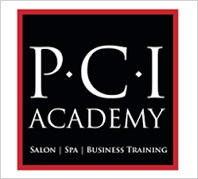 Tuition: $10,387
Kit Cost: Included in tuition
Program Length: 6 months
PCI's numbers are out of the park for their esthetics program in Ames: 100 percent on-time completion rate, 82 percent job placement rate, and very low levels of student loan debt… the best in the state in those categories. Their commitment to helping their graduates join the elite group of estheticians with yearly earnings that fall within the top 10 percent in the region along with the school's career services section puts graduates ahead of the game as soon as they complete the program. Making continuing education available to graduates after they leave earns the school an extra accolade. Community service is also stressed at PCI.
The Salon Professional Academy
- Iowa City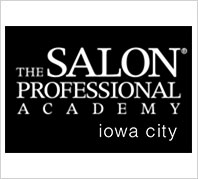 Tuition: $5,508
Kit Cost: $1,025
Program Length: 8 months
TSPA's Iowa City branch has the lowest tuition rate in the state, making it an extremely affordable option for esthetics students even before you consider the variety of scholarships that the school has on offer. A solid business education program complements a skin care training system that incorporates the latest techniques to purify, balance, and renew skin. TSPA offers job placement services to help recent graduates find jobs in the industry.
LA' JAMES INTERNATIONAL COLLEGE
- 6 Campus Locations in IA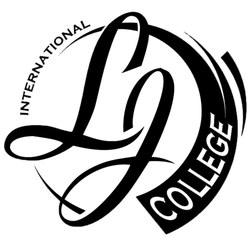 Tuition: $10,590
Kit Cost: $1,124
Program Length: 7 months
With campus locations in Cedar Falls, Cedar Rapids, Davenport, Des Moines, Fort Dodge and Iowa City, and another location in Fremont Nebraska, La' James International College is a big player in the cosmetology and esthetics scene throughout Iowa and beyond. For over 50 years La' James has been a name synonymous with excellence in the beauty industry, and is known for providing students with a uniquely personalized and immersive learning experience. At La' James International, you'll develop your skills in an inspiring real world spa atmosphere that provides the perfect setting for learning the art and science of esthetics.