What more could you want than to spend each and every day immersed in the world of beauty and wellness? As people are more and more concerned with staying young, estheticians today serve as the fountain of youth for society, keeping their skin clean, pure, and radiant.
Kansas is a phenomenal place to start your esthetician career. Occupational projections estimate that the number of skin care specialist jobs will grow 23.2% between the years 2010 and 2020. As an esthetician in Kansas, you will join the ranks of those who hold the secrets to perfect skin.
Your exciting, enlivening career as an esthetician starts here, with the Kansas Board of Cosmetology. For guidance on how to become an esthetician in Kansas, review these simple steps:
---
Step 1. Complete an Esthetician Certificate Program
Your first step toward getting a license is earning a certificate in esthetics. The Kansas Board requires that your program contain at least one thousand (1000) hours of instruction in order to qualify you for a license.
This may sound intimidating, but don't worry; beauty school is a fun way to immerse yourself in the beauty industry. You will learn the theory, practices, and art of transforming normal skin into radiant, healthy skin. The Kansas Board of Cosmetology requires that your esthetician program include these courses:
Practical Facial Training
Manual Facials
Electric Facials
Chemical Facials
Hair Removal
Eyebrow Beautification
Makeup
Career Development
Professional Ethics
Fundamentals of Business Management
Salesmanship and Marketing
Effective Communication
Health and Safety Laws
Disinfection
Although you're only required to complete one program, many programs offer continuing education that will give you advanced understanding of the field. You can take these advanced courses while you are working as a licensed esthetician in Kansas.
---
Step 2. Submit a Practitioner License Application to the Kansas Board of Cosmetology
Your school will help you complete the Kansas Practitioner License application as part of your exit interview. This application will serve as both your application for the licensing exam, as well as the license itself. In order to complete this application, follow these simple steps:
Submit Application
Submit $45 application fee
Submit any name change legal documentation
Submit a copy of a photo ID
Submit verification of Kansas esthetician school of at least 1,000 hours
Submit verification of graduation from high school
Temporary Permit
The Kansas Board allows the issuing of temporary permits. A temporary permit will give you the ability to work underneath the supervision of a licensed esthetician for the duration of the period between your graduation and the passing of your licensing exams. You will need to apply for and receive a temporary permit in order to work. If you would like a permit, submit it with your license application by completing the following steps:
You can mail all of your application information to the Kansas Board at the following address:
Kansas Board of Cosmetology
714 SW Jackson Ave Suite 100
Topeka, JS 66603
---
Step 3. Schedule and Pass Ergometrics Licensing Exams
After your application is approved, your school will be able to help you by printing off your User ID and Password from the school portal, which will enable you to log onto the testing company website, Ergometrics. You can log in and pay for your testing online.
Before you take your exam, download and read fully the exam preparation guide, that outlines exam requirements, day-of instructions, how to schedule a location and pay, special accommodations, exam rules, and exam content. There are two exams that you will need to pass: the written and the practical.
Written
The Kansas written exam is a two-hour, computer-based exam that you will take based on the following information:
Kansas State Laws, Rules, and Regulations
Safety, Sanitation and Infection Control
Implements, Tools, and Equipment
Anatomy and Physiology
Skin Care Services
Product Knowledge
Practical Exam
For the practical exam, you must bring your own kit and mannequin. You will follow a practical exam script, and you will be assessed based on your ability to perform the following esthetician services:
Set Up
Blood Spill Procedures
Facial
Facial Mask
Manual Extraction
Tweezing and Waxing
Disinfection and Cleanup
After you complete the exam, Ergometrics will be the ones who provide you with your exam results. The Kansas Board checks the Ergometrics passing scores each week, and when your passing scores show up, they will mail you your license within two (2) business days.
---
Step 4. Start Your Career as an Esthetician in Kansas
Estheticians are well-prepared for many different types of jobs in the beauty industry. If you are looking outside of the traditional esthetician role in spas or full-service salons, you may check out some of these career options:
Product or Sales Representative
Makeup Artist
Beauty Industry Specialist
Skin Care Platform Artist
Esthetics Training Specialist
Film, television, or fashion makeup artist
Owner of a salon or spa
As an esthetician in a day spa or salon, you may find that your ideal hours to work end up being the nights and weekends, since more people have time to schedule appointments during off-hours. If you are looking for work at a salon or spa in Kansas, you may consider one of the following:
American Laser Center – Kansas City
Fair Haven Wellness Clinic – Kansas City
House of Elan – Kansas City
Zen Spa – Prairie Village
Terry Binns – Kansas City
Spa Azure – Overland Park
---
Step 5. Pass the Renewal Test and Renew your License
The Board only requires that Instructors complete continuing education to renew their licenses. However, even without continuing education, you will still need to renew your license in order to keep working as a licensed esthetician in Kansas. The Board will notify you when your renewal date is approaching.
When you receive your renewal notice, make sure to download the renewal form. You will need to complete the renewal exam on the Kansas State Laws, Rules, and Regulations, and submit it along with a $45 renewal fee. You may also complete the renewal process online.
Although continuing education is not required, taking advanced courses while working as a licensed esthetician will help you stay in the know on the latest trends and techniques. This will increase your capacity to perform more services and enhance your earning potential.
---
Esthetician Salaries in Kansas
The skin care specialty field is increasing at a rapid rate throughout the country. Part of the reason for this is that aging baby boomers are seeking skin care services to retain a youthful appearance. In addition, the number of male esthetician customers has been increasing in recent years. The number of esthetician jobs in Kansas is expected to increase at a rate of 2.9% a year between 2012 and 2022 according to the Kansas Department of Labor.
The median 2012 esthetician salary in Kansas was close to that for the US as a whole, at $27,690. The actual take home pay for Kansas's estheticians is usually higher than this, since official salary estimates do not take tips into account. Customers generally tip their skin care specialists at least 10%.
Esthetician Employment Levels and Job Growth in Kansas
In 2013, 270 estheticians were employed in Kansas. Slightly more than half practiced in the Wichita area, while roughly a quarter of them were located in the Kansas City region.
The Kansas Department Labor expects that 95 new esthetician jobs will become available over the ten-year period ending in 2022. It expects 12 skin care specialty jobs a year to become available on average. Ten of them will be new jobs due to growth in the skin care specialty field, while the other two jobs will be generated by the exit of estheticians from the field.
Esthetician Salaries in Kansas by Region
Esthetician salaries in Kansas were substantially higher in certain regions of Kansas. For instance, the 2013 median salary in the Kansas City area was $35,364. Experienced estheticians had a much higher income. They earned $48,788 a year on average in the Kansas City area. Estheticians new to the workforce averaged $23,251 a year in that region.
The US Bureau of Labor Statistics provides additional data on the skin care specialist salary levels in the Kansas City and Wichita areas (2013):
Area name
Employment
Annual mean wage
Kansas City MO-KS
210
31620
6 Notable Esthetician Programs in Kansas
Kansas offers no shortage of options when it comes to esthetics training. The beauty schools and academies dotted across the broad, wheat-filled plains are worth a stop for esthetics students from out of state looking for comprehensive, affordable schooling. The average cost of tuition among the esthetics schools that made our list is $12,040. But the low cost doesn't mean they scrimp on education. From one-time celebrity stylist instructors to current connections with top New York style schools, Kansas esthetics programs have enough street-cred to make the state a great choice for anyone starting a career in skin care!
Here you'll find our pick for the top esthetics schools in Kansas that offer programs that meet the requirements for esthetician licensure.
Bellus Academy
- Manhattan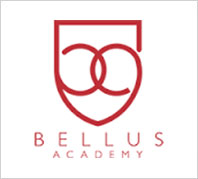 Tuition: $12,075
Kit Cost: $1,420
Program Length: 7 months
The locals call Manhattan "The Little Apple," and stepping onto the gleaming, black and silver salon floor of the Bellus Academy, visitors would be hard pressed to tell the difference from any upscale New York salon. The training at Bellus is just as cutting edge as the facility, with esthetics students being exposed to all the same professional skin care techniques and products as they would be in the big city.
Bellus graduates are like gold in Kansas. Every single one of them graduates on time, and 100 percent find jobs immediately. A professional job placement service makes sure everyone finds a place at a spa or salon. The school offers scholarships and accepts VA benefits. Bellus teaches business skills, too. Even with a strict focus on professionalism and expertise, the Academy prizes community involvement, giving back through events such as Habitat for Humanity outreach projects.
Crave Beauty Academy
- Wichita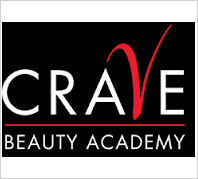 Tuition: $9,000
Kit Cost: $1,530
Crave hits high marks across the board in three of our most important categories: a high (62 percent) on-time completion rate for students, 77 percent job placement rate, and low student loan debt after graduation. And the school does all that while still charging below average tuition rates! Crave tries to guide students to a new level, helping them to achieve more than they expect. A practical business education component to the curriculum helps students dream big, giving them the skills to be successful as independent contractors or even run their own salon someday. VA benefits are accepted.
Entourage Institute of Beauty & Esthetics
- Lenexa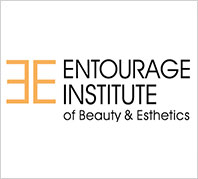 Tuition: $13,300
Kit Cost: $1,633
Program Length: 9 months
Entourage bases their programs on both American and European esthetics techniques, adjusting their techniques to industry standards as styles evolve and new products are introduced. It's a method that finds resonance with their students; more than half complete the program on time and with well-developed skills in trend-spotting that will keep them ahead of the competition for their entire career. Another edge comes from the Institute's business training program. Graduates carry very little remaining student debt when they leave, making Entourage the perfect option for the budget-conscious esthetics student. Finally, the school deserves recognition for their modern, trendy salon space.
Eric Fisher Academy
- Wichita
Tuition: $10,200
Kit Cost: $2,597
Program Length: 10 months
A lot of beauty schools offer scholarships for students, but Eric Fisher Academy blows most of them out of the water: the school gives out more than $30,000 worth of scholarships, giving students an excellent chance at receiving assistance with their tuition. But that's not the only way the Academy stands out; Eric Fisher, the renowned New York stylist, brought the European techniques he was trained in home to the heartland to open this school, providing training that no other esthetics program in the state can offer.
The upscale salon space looks more like Paris or Berlin than Wichita, but the business education the Academy offers is all-American. The school gets an accolade for a below average tuition rate, but 92 percent of students complete the program on time and 78 percent immediately find jobs in the industry, proof that this is no low-budget operation.
Mitsu Sato Hair Academy
- Kansas City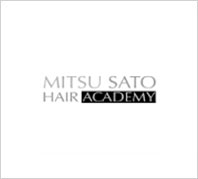 Tuition: $9,800
Kit Cost: $2,365
Program Length: 10 months
Mitsu Sato, founder of the Mitsu Sato Hair Academy, is a Hollywood legend, having styled for celebrities as diverse as Don Henley and Carrie Fisher. Even with an illustrious founder, this is one of the least expensive school's in the state! Sato's business skills classes reflect the real-world experience he obtained in Los Angeles, helping students get a handle of the behind-the-scenes aspects of the industry. The academy also maintains strong ties to the Kansas City community.
Pinnacle Career Institute
- Lawrence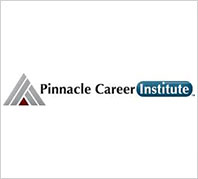 Tuition: $17,865
Kit Cost: Included in tuition
Program Length: 12 months
Pinnacle combines classwork with hands-on training at their public clinic, preparing students for a wide range of potential esthetician positions, in settings that range from salons to day-spas to medi-spas. Their small class sizes ensures that everyone receives sufficient attention from dedicated instructors. The school offers a number of scholarships to prospective students, including a special military scholarship for active-duty members or veterans of military service.