Beautiful, radiant skin is the secret to a more youthful appearance. As an esthetician, you learn the science and art behind those secrets, knowing how to bring even the most tired skin to full health and beauty.
Kentucky is an exciting place to start your esthetician career. The beauty industry is one of Kentucky's top twenty fastest growing industries, with skin care specialist jobs expected to grow by 33.33% between 2010 and 2020, according to Kentucky's occupational outlook report.
Before you begin working as an esthetician in Kentucky, you will first need to be licensed through the Kentucky Board of Hairdressers and Cosmetologists. For instructions on how to become an esthetician in Kentucky, follow the steps in this guide:
---
Step 1. Complete an Esthetician Training Program
The Kentucky Board requires that you complete at least 12th grade before qualifying for a license. With a high school diploma or GED, your first step toward a license will be to graduate from an esthetician program that includes at least (1000) hours of coursework and training.
In this fun, flexible, and exiting program, you will get to learn theory, practices, and methods for making skin supple, radiant, and beautiful. You will take courses such as:
Theoretical Principles for Skin Analysis
Skin Conditions
Specialized Techniques for Analysis
Facial Treatments
Skin and Body Wrap Treatments
Eyebrow Arching
Hair Removal
Artistry of Make-Up Application
Runway and Fashion Make-Up
Critical Business Planning
Communication Skills
Many schools offer advanced education that you can take even after you are a licensed esthetician. This way, even when you're working as an esthetician, you will be constantly staying on the cutting edge of the best beauty and wellness products, trends, and techniques.
---
Step 2. Submit your Application for Examination and Licensure
Your esthetician school in Kentucky will help you complete the application for examination and license. In order to complete the Kentucky license exam application, complete the following steps:
Out of State
If you are applying for an out-of-state license, you will need to have already obtained a license in a different state. If you have, and if your training matches the requirements of Kentucky training (meaning that you have completed at least 1000 hours of esthetician school), then you may submit the following materials:
$175.00 application fee
Official certification of previous license
Official certification of previous education
You will still need to wait until your application is approved, then you will need to complete both the written and the practical exams.
---
Step 3. Schedule and Pass Written and Practical Exams
The Kentucky Board proctors their own written and practical exams for licensure. These exams are given bi-monthly, except for July and August. The exams are fist-come, first-serve, and you will need to apply right away in order to get a seat. In order to qualify for these exams, you must be at least eighteen (18) years old and have completed the following:
Submitted License Exam Application
Paid required fees
Proved high school education or equivalent
Completed a 1000-hour approved course of study
When you have completed these steps, you will receive an Admission Notice to Test by the Kentucky State Board. You must bring this both to the theory and the practical examination in order to be admitted to the exam room.
You must bring your own mannequin heads for the practical exam—no models will be permitted. The practical exam will cover seven (7) core domain content areas, including the following:
Set up and Client Protection
Cleansing the Face
Steaming the Face
Massaging the Face
Application of Mask
Hair Removal of the Eyebrows
Facial Makeup
The verbal script and instructions for this exam may be found on the practical examination instructions sheet. Once you pass both the practical and the written exam, the Board will issue you your license, and you will begin to work as a licensed esthetician in Kentucky!
---
Step 4. Begin your Career as an Esthetician in Kentucky
Now that you are a licensed esthetician, you can look for jobs in many different areas! Many estheticians will look for part-time or full-time positions at either spas or salons. However, if you're looking for something a little bit different, you can look into some of the other careers that an education and license in esthetics can prepare you for:
Make Up Artist
Waxing Specialist
Beauty Consultant
Esthetician in a Medical Office
Skin-Care Product Representative
Massage Clinics
Customer Consultant
Massage Therapist and Esthetician at Hotels and Resorts
You can also consider expanding your career by obtaining a threading permit, or by becoming an instructor or teacher, or even someday owning or managing your own salon or spa! Some of Kentucky's top salons and spas include:
Merle Norman Cosmetics Oxmoor – Shelbyville
Physicians Center for Beauty – Louisville
Fox, Martin MD & Associates – Louisville
Omagi Salon and Spa – Louisville
Dedi's Beauty Secrets – Louisville
---
Step 5. Renew your License Annually
You will renew your license between July 1st and July 31st of each year. You will receive information in the mail on the renewal process when the date approaches. When this happens, you must renew your license and pay the $50 renewal fee.
If you allow your license to lapse, you will need to restore it and pay the $125 restoration fee.
Although the Board does not require you to complete continuing education to renew, advanced courses will keep you on the cutting edge of beauty trends, enabling you to learn about the latest products on the market, and the newest techniques for keeping skin young and glowing.
---
Esthetician Salaries in Kentucky
In Kentucky, the number of skin care specialist jobs is expected to increase at a rate of 3.7% a year in the ten year period ending in 2022 according to the state's Office of Employment and Training (OET). This increase is over 3.3 times greater than that expected for occupations as a whole in Kentucky.
The average 2013 esthetician salary in Kentucky was $21,649 a year. Experienced professionals earned two thirds more. Their average salary was $36,142. Estheticians who were new to the field averaged $15,880 a year.
These salary figures generally underestimate skin care specialty salaries, since tipping is customary in this field and can add significantly to the professionals' income.
Esthetician salaries in Kentucky were substantially higher for those employed in the health care and social assistance industries. They earned $37,837 a year on average. In contrast, estheticians that worked in other types of services averaged $18,936 a year.
Job Growth and Employment Levels in Kentucky
Eighty-six estheticians were employed in Kentucky in 2012. The Lexington area has particularly high levels of esthetician employment. The US Bureau of Labor Statistics (BLS) reported that it had the tenth highest concentration of skin care specialty jobs of any metropolitan area in the country in 2013.
The OET expects the numbers of estheticians in Kentucky to grow by 38 over the ten year period of their analysis. They estimate that five esthetician jobs a year will become available in Kentucky. Four of these are expected to be due to the job growth with an additional job being generated by the need to replace an esthetician who will leave the workforce.
The BLS provides additional 2013 data on skin care specialist salary levels in key Kentucky regions:
Area name
Employment
Annual mean wage
Cincinnati-Middletown OH-KY-IN
120
28890
Lexington-Fayette KY
160
27770
Louisville-Jefferson County KY-IN
Estimate not released
29110
West Central Kentucky nonmetropolitan area
Estimate not released
22720
3 Notable Esthetician Programs in Kentucky
Kentucky comes with a sort of genteel charm that makes it a perfect fit for esthetics programs. Although Kentuckians are known for being laid-back folks, the most health and beauty conscious residents take their skin health and beauty very seriously. So even if Kentucky's esthetics schools aren't big and flashy and overstated, they are thorough, results-driven and dedicated to providing comprehensive programs that meet the requirements for state licensure. And with an extremely low average tuition rate of $9,617 for the schools that made our list, they're a terrific value for students who want to gain that expertise without breaking the bank.
Here you'll find our pick for the top esthetics schools in Kentucky that offer programs that meet the requirements for esthetician licensure.
The Lindsey Institute of Cosmetology
- Bowling Green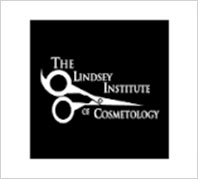 Tuition: $7,500
Kit Cost: $500
Program Length: 11 months
Lindsey Institute has the lowest tuition cost of any school on our list, but also the highest on-time completion rate for graduates: 80 percent finish the program successfully in 11 months. The high standards at the institute make it not only the premiere school for esthetics in Bowling Green, but for the entire state of Kentucky. Graduates receive extensive business skills training in addition to their skin care studies. Once they have completed the program, a career services department helps place them in desirable positions in salons and medi-spas throughout the area.
PJ's College of Cosmetology
- Bowling Green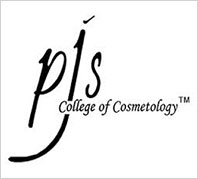 Tuition: $12,352
Kit Cost: $1,807
Program Length: 8 months
The instructors at PJ's are renowned for helping students cultivate imaginative designs and develop their own creativity– skills that help them stand out in the crowd. The difference is obvious when they graduate: with an 87 percent job placement rate, PJ's blows the other schools on our list out of the water when it comes to getting graduates into real-word esthetics positions as independent contractors or employees. When they leave, students have another edge: very low student loan debt rates are common at PJs. The school also offers scholarships to help deserving students cover their tuition.
Summit Salon Academy
- Lexington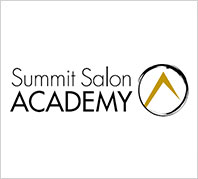 Tuition: $9,000
Kit Cost: $1,600
Program Length: 10 months
Summit not only has below-average tuition rates, they have something else that most other schools in the state don't: an all digital, interactive curriculum that is delivered via tablet in every single student kit. The high-tech edge at Summit made us say, "Wow!" Every aspect of skin care, including make-up, waxing, facials, and more are covered in-depth by Summit's dedicated instructors.