Everyone wants to stay young, and great skincare is often seen as the fountain of youth. As an esthetician, you will learn the ins and outs of keeping skin young, radiant, and glowing, and you will get to share those secrets with your clients.
Beyond the trendy day spas and salons of New Orleans, Louisiana's New Iberia nonmetropolitan area actually has one of the highest concentrations of licensed estheticians in the nation. This tells the story of how diverse and far-reaching the health and beauty industry is Louisiana, which will always be recognized as one of the hottest tourist destinations in the south.
Becoming an esthetician starts with the Louisiana Board of Cosmetology, which licenses cosmetologists, manicurists and estheticians in the state. As an esthetician, you get to specialize in the beautification of skin, helping your clients look younger, radiant, and beautiful.
For guidance on how to become an esthetician in Louisiana, follow these steps:
---
Step 1. Graduate from an Esthetics Program in Louisiana
Enrolling in esthetician school is a fun and fast way to start your career in the field of skin care. The Louisiana Board of Cosmetology requires that your schooling include at least seven hundred and fifty (750) course hours in order to qualify you for an esthetician license. You will get to learn the science behind skin care along with artistic principles, and you will get the hands-on training you need to be success after graduation.
The Board requires that you take courses that focus on subjects such as:
Analyzing Skin
Assessing Skin Care Needs
Discussing Treatments
Product Knowledge
Skin Disorders
Facial Services
Skin Advising
Makeup Techniques
Although you only need to take seven hundred and fifty (750) credit hours, you may enroll in longer, more comprehensive programs.
---
Step 2. Submit an Application for Examination and Licensure
Your school will help you submit an application to take the licensing exams and to receive your license. However, if you are not part of a school and you need to apply for reciprocity, or if you need to apply for a temporary working permit while you are waiting to take your exams, then follow the guides below.
Reciprocity
The Louisiana Board allows you to apply for a license based on reciprocity if you have been previously licensed as an esthetician in another state. To do so, you will need to complete the following steps:
Submit Reciprocity Application
Attach current photo
Attach copy of driver's license
Attach a copy of your social security card
Submit your original license from licensing Board
Submit educational certification from state that you received raining
Submit appropriate fee
If you are transferring from a state where the NIC National theory test was not given, you will need to attend a Louisiana esthetician school for at least two hundred and fifty (250) hours.
Temporary Permit
The Louisiana Board also allows you to apply for a temporary permit. You may apply for a temporary permit if you meet the following requirements:
You are previously licensed as an esthetician
You are applying for a license by reciprocity
You need to work as an esthetician in Louisiana, but you have not yet been scheduled with the Board to take and pass your exams
If you meet these requirements, you may apply for a temporary permit to work by completing the following steps:
---
Step 3. Pass the National, State, and Practical Licensing Exams
You will need to pass three licensing exams in order to receive your Louisiana State License: the Esthetician National Exam, the Esthetician State Exam, and the Esthetician Practical Exam. Your school will be responsible for scheduling these exams for you.
National Exam
You will take the National-Interstate Council of Sate Boards of Cosmetology (NIC) written exam for the national portion. You will want to download and read through the Candidate Information Bulletin for all exam questions. This is a written, computer-based exam that will cover your knowledge of esthetician theory and scientific subjects, including, but not limited to, the following:
Sanitation and Infection Control
Human Physiology and Anatomy
Integumentary System and Skin Histology
Disorders of the Sebaceous and Sudoriferous Glands
Skin Conditions, Disorders, and Diseases
Hair, Follicle, and its Growth Cycle
Basic Chemistry
Skin Care Products
Factors that Affect Skin
Skin Analysis and Implementation
Product Application
Cleansing Products
Steaming Procedures
Exfoliation Procedures
Massage Manipulations
Masks
Electricity
Hair Removal
Color Theory and Makeup Application
State Exam
The Louisiana Board will administer the state exam, which covers all aspects of the Louisiana State Laws, Rules, and Regulations concerning beauty technicians, including estheticians. You can find the document of these laws here, and study this for your exam.
Practical Exam
The Board itself will administer the Louisiana State Board of Cosmetology Esthetician Practical Exam. Download and read through the Board's Information Guide to learn everything you will need to know about the exam, including basic instructions, dress code, supply list, and the phases of the exam. There are four (4) phases of the exam, including:
Preparation for Facial
Skin and Treatments
Facial Procedures
Makeup Application
The Louisiana Board requires you to pass this exam with at least a 70% in order to receive your license.
Upon the completion of your exams, your license will be first sent to your beauty school, where they legally need to put the license on file. You will be able to obtain your license from there and begin working as a licensed esthetician in Louisiana!
---
Step 4. Begin your New Life as an Esthetician in Louisiana
Congratulations! You are now a licensed esthetician in Louisiana. Many spas offer part-time and full-time opportunities that may involve working nights and weekends. If you are interested in taking your skin care career beyond the spa, consider pursuing some of these other jobs:
Makeup Artist
Skin Care Specialist in Department Stores
Esthetician on Cruise Ships
Skin Care Product Representative
Fashion or Wedding Makeup Art
Esthetician in a Medical Office
You can advance your career by attaining a Microdermabrasion Permit, by becoming an instructor or teacher, or by owning your own salon or spa! When getting started, you may consider the following options:
Acadian Skin Care and Laser Center – Lafayette
Frederick Hair Studio – Lafayette
Schorr Stephen MD – Lafayette
Spa Mizan – Lafayette
Total Laser Care Med Spa – Bush,
Louisiana Laserderm – Baton Rouge
---
Step 5. Renew Your License with the Louisiana Board of Cosmetology
The Board will notify you when it comes time for you to renew you license. If you lost your renewal form, you may find one on the Board website, which you will submit online to renew your license.
If you do not renew, you risk losing your license, which would mean having to take a Restoration Exam and fill out a Restoration Form.
---
Esthetician Salaries and Job Prospects in Louisiana
New Orleans is best known for its bustling music scene, authentic southern cuisine, and lavish hotels. But behind the exciting entertainment and tourism attractions lie the more serene side of Louisiana's tourism and accommodations industry where estheticians are quietly collecting proper paychecks.
An 11% statewide increase in the number of jobs for skincare specialist is expected to last through 2026, which means there's no better time to get the training you need to start searching for your ideal job… and the salary offer you know you deserve.
Making More Money Through Tips and Commissions
The highest paid estheticians in Louisiana know how to take some control over what they earn, and how they earn it. In most cases, base pay only represents part of what an esthetician actually takes home. A large portion of their income comes from customer tips, commission percentages, and product sales. When gratuity is in play, customer service skills are almost as important as your ability to provide first-rate skincare services. It's not so much about customer service in the traditional sense as it is about building relationships with your clients and becoming their personal trusted skincare consultant. It's the long-term, repeat, loyal clients that will take your business to the next level.
Learning how to capitalize on these supplementary sources is the surest way to financial success. Salary and hourly wage statistics don't include tips and commissions on product sales, so they're really just the tip of the iceberg:
Hourly Wage
Low-End: $8.72
Mid-Range: $11.61
High-End: $16.64
Annual Salary
Low-End: $18,130
Mid-Range: $24,150
High-End: $34,600
Your employment agreement can also influence your hard earned cash. Some estheticians like to get paid on an hourly basis under the condition they receive commission kickbacks. Others prefer to rent space in a salon or spa for a monthly fee so they can set their own schedule and be their own boss.
This space rental arrangement would allow you to start developing your own list of loyal clients, but of course, the salon owner still gets to call the shots. Make no mistake, you'll be working as an independent esthetician so you'll be your own boss, but until you get to the point where you own a spa or salon yourself, you'll be working in a place that already has its own clients and culture. Take out a lease of your own someday and you'll be the one in control.
Salaries for Estheticians in Louisiana's Big Cities
Not all of Maine's communities have the same demand for estheticians, and the salaries offered in different places reflects that. It also reflects how much expendable cash people in the community have to spend. By checking out the average salary in your area, you can best decide to stay put or relocate for better opportunities.
Remember that cities with a high saturation of jobs don't always yield the best pay. And remember these are base numbers that don't include tips and other potential sources of income:
Houma-Bayou Cane-Thibodaux
Low-End: $17,630
Mid-Range: $27,400
High-End: $36,750
New Orleans-Metairie-Kenner
Low-End: $16,850
Mid-Range: $25,720
High-End: $33,690
Baton Rouge
Low-End: $20,100
Mid-Range: $23,560
High-End: $30,030
2017 salary data provided by the U.S. Department of Labor-Sponsored resource CareerOneStop – https://www.careeronestop.org/ExploreCareers/Plan/salaries.aspx. State and MSA (Metropolitan Statistical Area) data includes estheticians at all levels of education and experience. This data does not represent starting salaries. Employment conditions in your area may vary.  
2016 job growth data provided by the U.S. Department of Labor-Sponsored resource Projections Central – https://projectionscentral.com/Projections/LongTerm.
All data accessed June 2019.
8 Notable Esthetician Programs in Louisiana
Louisiana has a unique sensibility when it comes to health and esthetics, and that sensibility is well-reflected in the beauty schools scattered across the state. At an average tuition rate of $8,204 for the schools that made our list, an esthetics education isn't costly in Louisiana, but it is comprehensive and focused on a gentle approach and practical skills that makes their graduates favorites among spas and salons across the state.
Here you'll find our pick for the top esthetics schools in Louisiana that offer programs that meet the requirements for esthetician licensure.
Aveda Institute
- New Orleans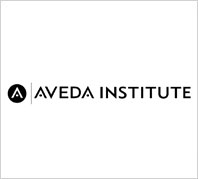 Tuition: $9,255
Kit Cost: $1,500
Program Length: 6 months
Aveda is a big name in skin care, so it isn't surprising their New Orleans school would make our list of esthetics programs. Working with Aveda's top-flight skin care products, students learn the intricacies of esthetics from some of the best instructors in the business. Sixty-six percent graduate on time, and they can rely on a job placement program that works with Aveda's broad network of spas to find work when they are ready. Aveda accepts G.I. Bill benefits from qualified veterans.
Blue Cliff College
- Shreveport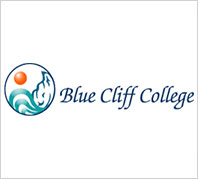 Tuition: $8,853
Kit Cost: $2,050
Program Length: 6 months
Blue Cliff is a vocational training college with locations throughout the state, but the Shreveport esthetics program stands out not only against the other Blue Cliff locations, but against esthetics schools in the state as a whole! A business training segment helps students gain the expertise needed to work as independent contractors or manage or own their own spa or salon some day. Strong ties to the local community involve students in the practice of giving back.
Cloyd's Beauty School
- Monroe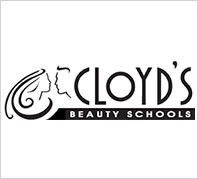 Tuition: $3,375
Kit Cost: $700
Program Length: 7 months
Cloyd's has far and away the least expensive esthetics course among all the schools that make our list, which makes it an amazing value considering that it is at the top of our list in almost every other category, too! A high on-time completion rate and the best job placement numbers in the state (82 percent, helped by a job placement program offered by the school) would make it a great choice even before factoring in the affordable tuition!
D'Jay's Institute of Cosmetology & Esthiology
- Baton Rouge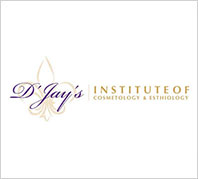 Tuition: $13,000
Kit Cost: $500
Program Length: 6 months
D'Jay's is an established, modern school that has statistics that it knocks out of the park: more than half of all students graduate on time and 82 percent immediately find positions in the industry, one of the best rates in the entire state. Better yet, they do so while carrying very little student loan debt along with them. The school offers a strong, diverse clinic base to help students get the experience they need to get ahead in esthetics.
Guy's Academy
- Shreveport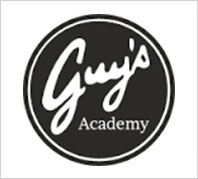 Tuition: $11,280
Kit Cost: $3,787
Program Length: 6 months
Guy's has been the place to go for esthetics education in Shreveport for nearly 60 years. In that time, their instructors have found a way to not only allow students to unleash their own creativity, but also to find the discipline to stick with the program: 77 percent graduate on time. A dedicated job placement program helps them find work when they have completed the program. Guy's accepts VA benefits from qualified military veterans.
John Jay Beauty College
- New Orleans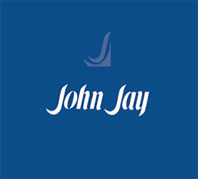 Tuition: $5,800
Kit Cost: $1,000
Program Length: 6 months
John Jay is a familiar name in fashion throughout the south; he has been a stylist to three First Ladies and a host of dignitaries and celebrities, passing along that experience and expertise to his students. The school has a solid business program, in keeping with its emphasis on real-world training and experience. Nonetheless, it is very affordable, with tuition rates coming in below the state average.
Omega Institute of Cosmetology
- Houma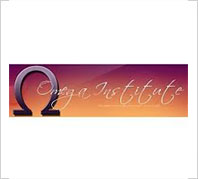 Tuition: $7,000
Kit Cost: $800
Program Length: 6 months
A stylish, state-of-the-art salon floor characterizes the Omega Institute, promising students an up-to-date education in the latest skin care products and techniques. Omega is one of the least expensive programs in the state, but you would never guess it from looking at their high-tech facilities. The institute offers a job placement program to help graduates find positions in the industry after graduation.
Stevenson Academy of Hair Design
- New Orleans
Tuition: $7,075
Kit Cost: $600
Program Length: 16 months
The Stevenson Academy started as a humble little school in 1973 where local stylist Dorothy Stevenson simply wanted to "train a few students." It expanded over the years as a place where students could improve their quality of life through education and entrepreneurship. It remains one of the most affordable schools in the state, and accepts VA benefits from veterans.