No one wants to grow old – and the key to remaining young rests in the hands of licensed aestheticians. As an aesthetician, you will get to immerse yourself in the world of beauty, fashion, and wellness, learning the science, art, and theory behind maintaining the most beautiful, healthy skin.
Your skin care specialist career starts with becoming licensed as an aesthetician through the Maine Barbering and Cosmetology Licensing Board.
For a quick guide on how to become a licensed aesthetician in Maine, follow these easy steps:
---
Step 1. Graduate from a 600-Hour Aesthetician Training Program
Enrolling in an aesthetician school in Maine is your first step toward becoming licensed. Aesthetician schooling offers a fun, fast, and flexible way to gain the practical skills and scientific knowledge you'll need to become one of Maine's most sought-after skin care specialists.
You will take courses that include such subjects as:
Beautifying Skin
Massaging Skin
Cleansing Procedures
Stimulating Skin and Circulation
Toning
Cosmetic Preparations
Lotions, Tonics, Creams, Antiseptics and Clays
Electricity
Makeup Application
Hair Removal and Eyebrows
The Board requires that you complete an esthetician training program of at least six hundred (600) hours of; however, you don't have to stop there! Beauty schools often offer advanced courses that can prepare you for licensing in other related areas such as cosmetology and nail technology, as well as for esthetician instructor licensing. Make sure to check with your school about which advanced courses are offered and when they are available.
---
Step 2. Pass the National Written and Practical Exams Provided by D.L. Roope
Your Maine licensing exams are provided through a testing service called D.L. Roope Administrations, Inc. However, the actual exams you will be taking are created by The National-Interstate Council of State Boards of Cosmetology (NIC). NIC provides two exams for your license: the written exam and the practical exam.
Written Exam
The written exam is a computer-based, ninety (90) minute exam that you can read more on in the Candidate Information Bulletin. This exam will cover the following topics:
Bacteriology and Microbiology
Infection Control
Disorders of the Skin
Product Knowledge and Application
Cleansing, Steaming, and Exfoliation Procedures
Chemical and Physical Exfoliation
Hair and Skin Growth
Skin Inflammation and Pigmentation
Skin Analysis, Consultation, Documentation, and Treatment
Face and Body Treatments
Body Wraps
Aromatherapy
Scrubs
Lymphatic Drainage
Hydrotherapy
Massaging
Practical Exam
For the practical exam, which will take about three (3) hours, you will need to come to a testing clinic with your own supply kit and mannequins, and you will need to perform the following aesthetician services:
Set up and Client Protection
Cleansing and Steaming the Face
Massaging the Face
Manual Extraction on the Forehead
Hair Removal of Eyebrows
Facial Mask
Facial Makeup
Candidate Summary and Cleanup
Check out the Exam Frequently Asked Questions for any information not provided in the two guides.
---
Step 3. Submit an Application for Initial Licensure by Examination or Endorsement
If you are applying for a Maine license based on your education and exam experience, which is the most common way, then you will submit an application for licensure based on examination. However, if you have ever held an esthetician license in another state, and worked as an active, licensed aesthetician, you will need to submit an application by endorsement.
Examination
To complete the application for your Maine aesthetician license, just follow these simple steps:
Fill Out Completely the License by Exam Application
Submit proof that you are at least seventeen (17) years of age and have completed tenth (10th) grade
Submit affidavit of hours or transcripts from aesthetician school supervisor
Attach official exam results
Submit $41.00 application fee
Endorsement
If you are applying for a license by endorsement, you will need to be at least seventeen (17) years old and have completed tenth (10th) grade, and follow these steps:
Submit Application for License by Endorsement
Submit proof of age and high school completion
Submit your original verification of your license from the state in which you currently hold a license
Attach verification of your professional education hours
Attach verification of passing scores from a state level written and practical exam
Provide your current license status
Submit proof of professional working hours
You may submit all application materials to the Maine Board at the following address:
Department of Professional and Financial Regulation
Office of Professional and Occupational Regulation
35 State House Station
Augusta, ME 04333
---
Step 4. Begin a Career as a Licensed Aesthetician in Maine and Renew your License Annually
Congratulations! You are now licensed to work in Maine as an aesthetician. You can now choose to look at full-service salons where you can work as the resident aesthetician. Along with traditional settings like salons and spas, your aesthetician license will allow you to apply for any of these jobs:
Makeup Artist
Fashion or Bridal Makeup Artist
Skin Care Product Representative
Aesthetician in a Medical Office or Dermatology Office
Beauty Consultant
Makeup Consultant in Department Stores
Product Sales
Waxing Specialist
Esthetician at hotels or resorts
There are many ways to advance your career. If you would like to apply to be licensed as an aesthetics instructor, you must complete the following requirements:
Have completed at least fifteen hundred (1500) hours of experience within three (3) years
Take an aesthetician instructor course of at least one thousand (1000) hours no less than six (6) months before submitting license application
Once you are eligible, you may fill out the application to become an aesthetics instructor! Even further, you can consider working to establish, own, and manage your own salon or spa! All you will need to do is the following:
Submit Directions to Establishment
Create Floor Plan
Conduct Electrical Inspection
Conduct Plumbing Inspection
Test Water Supply
Once you are eligible, submit the establishment application and open your own salon or spa!
You will need to renew your license every year on October 31st. If you do not renew, you risk losing your license and having to go through a reinstatement process. In order to renew, complete the following steps:
After you submit the online renewal application, the Department will review and approve your submission.
---
Esthetician Salaries in Maine
The skin care specialty field is growing throughout the US and in Maine. The Maine Center for Workforce Research and Information (CWRI) expects the number of jobs to increase by 28.3% between 2012 and 2022.
Both Maine and the federal government provide salary information for estheticians in the state. These figures underestimate the take home pay of these professionals, since tipping is customary in the skin care specialty field.
The average 2013 esthetician salary in Maine reported by the CWRI was slightly above that for the country as a whole at $32,200 a year. Estheticians in the 90th percentile—generally those with experience—earned $46,350 a year on average. Professionals just entering the workforce in Maine averaged $17,030 a year.
Esthetician salaries in Maine were exceptionally high in the Portsmouth region. Skin care specialists in this area were the ninth most highly paid of those in any metropolitan area in the country in 2013 according to the US Bureau of Labor Statistics (BLS). The CWRI provides salary information for estheticians in various regions in Maine:
Metropolitan Areas & Other Areas of Maine
Cumberland County
$32167
$17837

Southwest nonmetropolitan
$34260
$16910
Estheticians in the southwest nonmetropolitan part of Maine had the second highest average salaries of those in nonmetropolitan parts of the country according to the BLS.
The BLS provides data by percentile on the skin care specialist salary levels in key Maine regions in 2013:
Area name
Employment
Annual mean wage
Portland-South Portland-Biddeford ME
40
32170
Portsmouth NH-ME
Estimate not released
45010
Southwest Maine nonmetropolitan area
Estimate not released
34260
5 Notable Esthetician Programs in Maine
Maine isn't home to a lot of beauty academies with esthetics programs, but the two schools that made our list are both first-rate! With so few schools of esthiology here, we looked across the border into New Hampshire and Vermont to provide you with a full list of esthetics programs to consider. A relatively high average tuition rate of $10,921 is more than recouped with the professional skin care education available to esthetics students in Maine.
Here you'll find our selection of the top schools in and around Maine that offer full esthetics programs with curriculum that meet state licensing requirements.
O'Briens Aveda Institute
- Williston, Vermont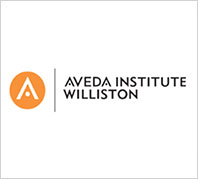 Tuition: $13,600
Kit Cost: $2,250
Another Aveda option is just over the border in Vermont. The Williston Aveda Institute has the same great skin care product line and emphasis on natural and holistic esthetics, but also incorporates a degree of community service into their program to help teach students the value of giving back. In addition to learning physiology, kinesiology, and body systems, students here are given a practical course of instruction in business basics. The broad network of Aveda salons means that graduates always have a leg up in the job hunt after completing their coursework.
Capilo Aveda Institute
- Augusta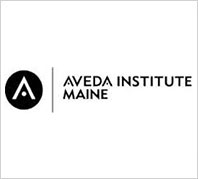 Tuition: $9,500
Kit Cost: $1,500
Program Length: 4 months
Aveda is a big name in skin care all over the country, so it's no surprise that their only Maine location hits the top spot among the schools located in-state! Capilo's esthetics course provides extensive instruction and practical experience in makeup, waxing, and body treatments, all conducted in a top-notch facility with more than 30,000 square feet of modern, clean classroom space, including a 300-seat auditorium! The school offers scholarships and has a lower than average tuition rate, which explains another key advantage– most students graduate carrying almost no outstanding student loan debt!
Laird Institute of Spa Therapy
- Manchester, New Hampshire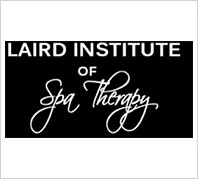 Tuition: $10,481
Kit Cost: Included in tuition
Program Length: 6 months
The Laird Institute is also across the border in New Hampshire, but it made our list all the same: 100 percent graduate on time, getting out into the job market quickly and ready to advance. A career services section helps place graduates in positions and a strong business skills education prepares them to practice independently and also makes them valuable to potential employers. Laird's has a modern, calm, welcoming salon for students to practice in. The school comes in with a below-average tuition rate, and most students here graduate owing very little loan debt.
Michael's
- Bedford, New Hampshire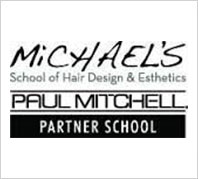 Tuition: $11,477
Kit Cost: $1,566
Program Length: 5 months
Michael's is actually next door to Maine, in Bedford, New Hampshire, but esthetics students might find it well worth the trip—Michael's is a Paul Mitchell partner school, with all the advantages that come with a big name, national brand: Top-notch training facilities, more than a million dollars in available scholarships, and acceptance of VA benefits are all part of the package.
But Michael's also comes with community service in mind. Students participate in fundraisers and philanthropic activities, supporting charities such as Habitat for Humanity, the Morris Animal Foundation, and Breast Cancer Awareness. Students accrue very little debt in this program and have a great chance to pay it off quickly after they graduate, since the 86 percent job placement rate is the best on our list!
Spa Tech Institute
- Westbrook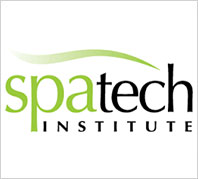 Tuition: $9,550
Kit Cost: $649
Program Length: 7 months
More than half of STI's students graduate on time from the 7-month program, each of them fully capable of practicing independently or stepping into a management position at any salon or spa in the state, courtesy of the first-rate business education the school provides. But it's not all about finance and operations at STI. Instructors emphasize the importance of healthy skin to both physical and mental well-being. STI's esthetics graduates leave poised to deliver expertise to customers in proper use of skin care products and oh so much more. Career assistance is available through the institute to help graduates land on their feet. The tuition rate is also lower than the state average, making Spa Tech a great value for Maine esthetics students!