As an esthetician, you get to learn the science and art behind keeping skin youthful, radiant, and glowing. Your experience with skin care products, masks, chemical peels, microdermabrasion and other cutting edge services will be the fountain of youth for eager clients looking to stave off the effects of aging.
Maryland is a great place to start a vibrant career in esthetics. In fact, the Baltimore –Arlington metropolitan area has one of the highest levels of employment for skin care specialists in the entire country, according to the US Department of Labor.
You will begin your career by getting licensed through the Maryland Board of Cosmetologists. For a guide on how to become a licensed aesthetician in Maryland, follow these easy steps:
---
Step 1. Graduate from a 600-Hour Esthetician Program
The Maryland Board of Cosmetologists requires that you graduate from an esthetician school program of least six hundred (600) hours comprised of both coursework and practical training.
Through one of these programs you will learn the science, the art, and the practical aspects of skin health and beauty through training in:
Facials
Makeup Application
Depilatory Waxing Procedures
Non-Wax Hair Removal
Mask Therapy
Skin Theory
Dermatology
Physiology
Histology of the Skin
Product Chemistry and Ingredients
Salon Safety and Sanitation
Business
Career Development
Maryland Laws and Regulations
These courses will prepare you to enter the beauty industry capable of everything from performing esthetic services, to marketing yourself as an independent businessperson.
Considering an Apprenticeship
The Maryland Board of Cosmetologists will also allow you to qualify for licensure through an apprenticeship. To take this route, you must complete six (6) full months of training with at least thirty (30) hours per week while under the supervision of a licensed esthetician. Throughout this time, you are required to mail monthly training reports to the Maryland Board of Cosmetology.
---
Step 2. Pass the Maryland Esthetician Written and Theory Exams
The Maryland Board contracts with a company called PSI to proctor the licensing exams for estheticians. You will need to pass two exams in order to attain your license: a written exam and an practical exam. PSI provides a Theory Practice Exam here.
Before you schedule or take your exam, you will want to download and read through the Maryland Exams Candidate Information Bulletin, which outlines your licensing requirements, how to register and schedule an exam, what to bring with you to the examination, and thorough exam outlines.
Written Exam
The written exam is one hundred (100) questions and has a two (2) hour time limit, and it will cover your knowledge on the following subjects:
General Bacteriology, Safety, and OSHA Concepts
Anatomy of the Skin
Chemical Concepts
Physical Concepts: Facials, Hair Removal, Makeup
Maryland State Laws and Regulations
Practical Exam
This practical exam, which will last approximately one hundred and forty four (144) minutes, will require you to bring your own kit and mannequin to the testing center and perform the following services and procedures:
Blood Spill Safety Procedures
Client Protection
Cleansing Skin and Face
Steaming the Face
Massaging the Face
Mask/Pack
Hair Removal and Eyebrow Arch – tweezers and wax
Facial Makeup
Final Cleanup
You may apply online or fill out the application at the end of the Candidate Information Bulletin in order to take these Maryland licensing exams.
---
Step 3. Submit an Online Application for your Original License
Now that you have successfully completed the Maryland licensing exams, you may apply for a Maryland esthetician license! You must be at least seventeen (17) years old and have at least a ninth (9th) grade education in order to apply.
About ten (10) working days after you have successfully completed your exams, you will get instructions from the Maryland Board in the mail on how to apply for your license. You may apply for a Maryland license through one of two pathways: examination or endorsement.
Examination
You will apply for your Maryland esthetician license through examination if you have completed a Maryland training program and passed the Prometric exams. To do so, all you need to do is complete the following simple steps:
Endorsement (Reciprocal)
If you currently hold an esthetician license from another state, you may be eligible to apply for a license by endorsement in Maryland. First, you will need to make sure that you are eligible by completing the following steps:
Provide certification of license
Provide verification that your education requirements were the same or greater than Maryland education requirements
Provide proof of passing scores on written and theory exams
If you meet these requirements, you may fill out the online Licensure by Endorsement Application to apply for a Maryland esthetician license based on your previous experience.
Apprentice Esthetician
If you want to apply for an apprenticeship, you are allowed to apply for only a one year apprenticeship license. You may only renew the license one time. That means that you are able to have the Maryland apprentice license for a total of two years. If you would like to apply for this license, submit the online Apprentice License Application.
Once you receive this apprentice esthetician license, you will need to complete six \ months of training at a minimum of thirty (30) hours per week. Once you do this, you will be eligible to take the State Board licensing examinations. After taking these exams, you may apply for a full original license.
If you are not submitting online, you may mail all licensing application and supporting document materials to the Board at the following address.
Maryland Board of Cosmetologists
500 N. Calvert Street
Room 201
Baltimore, Maryland 21202
---
Step 4. Life as a Licensed Esthetician in Maryland
Now that you are a licensed esthetician in Maryland, you can start looking for work at any of the many spas or salons in the area. If you are interested in a less traditional esthetician career, consider some of the other jobs your license will qualify you to pursue:
Bridal or Fashion Makeup Artist
Waxing Specialist
Department Store Sales (Skin Care Products)
Specialty Beauty Advisor
Esthetician in a Dermatology Office
Skin Care Product Representative
If you are looking for an established salon or spa in which to work before striking out on your own as an independent esthetician, you may consider one of the following options:
European Wax Center – Annapolis
Michelangelo's Salon – Huntingtown
Quadrant, Inc. – Elkridge
Massage Envy – Lanham, Bel Air
The QG – Baltimore
If you would like to open, own, or manage your own salon after you've gained some experience, you can submit an approved occupancy permit from a local zoning agency along with the Salon Owner Original License application. If the Board approves your license, you would then be able to open and manage your own salon!
The Maryland esthetician licensing period lasts for two (2) years, so you will need to renew your license every other year. The Board will contact you with renewal instructions at least sixty (60) days before your license expires. During these sixty (60) days, you may renew your license online.
---
Esthetician Salaries in Maryland
The average esthetician salary in Maryland was higher than that for the country as a whole in 2014 at $35,197, according to the Maryland Department of Labor, Licensing and Regulation (DLLR). Professionals entering the workforce in Maryland averaged $24,649, while estheticians with experience earned $40,470 a year on average.
These salaries are usually lower than the actual esthetician take home pay, since customers generally tip 10 to 25%.
Esthetician Salaries in Maryland's Workforce Regions
Esthetician salaries in Maryland varied a great deal between regions. There was a $14,050 difference between the average salary in the Anne Arundel workforce region and that in the Lower Shore region. The average esthetician salary and those for experienced professionals were highest in the Anne Arundel region, while the average entry-level salary was highest in the city of Baltimore:
Maryland Area
Average
Experienced

Baltimore City
$39391
$42748

Baltimore County
$28449
$31690

In 2013, there were 470 estheticians employed in Maryland. One hundred and thirty of them were in the Anne Arundel workforce region, while 100 worked in the Montgomery region.
The number of skin care specialty jobs in the Montgomery workforce region is expected to increase by 22.1% over the ten-year period ending in 2020.
The US Department of Labor provides data by percentile on the skin care specialist salary levels in Maryland's key metropolitan areas (2013):
Area name
Employment
Annual mean wage
Baltimore-Towson MD
320
35620
Bethesda-Rockville-Frederick MD Metropolitan Division
110
34060
Washington-Arlington-Alexandria DC-VA-MD-WV Metropolitan Division
840
39850
5 Notable Esthetician Programs in Maryland
The history of the esthetics industry runs through Maryland. As the site of the first licensed esthetics program in the country, the state has long been an excellent central location for students interested in an esthetics career anywhere along the coast. Although often overshadowed by larger neighbors, the state has skin care programs that are quietly well-respected within the field. At an average price tag of $10,070, these courses are not the cheapest in the nation, but each provides an education well worth the expense. From large chain school to small, stately academies in picturesque small townships, there is an option available to every taste for Maryland esthetics students.
Here you'll find our pick for the top five schools in Maryland that offer full esthetics programs.
Aesthetics Institute of Cosmetology
- Gaithersburg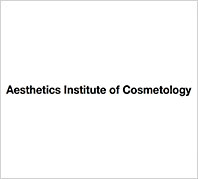 Tuition: $8,400
Kit Cost: $1,200
Program Length: 7 months
Top-notch, modern facilities characterize AIC in Gaithersburg. With a below-average tuition rate, the school provides tremendous value to students by offering a modern, high-tech facility in which to study. The school teaches fundamental skill development and a good work ethic, but also seeks to inculcate a sense of community service in students.
Chesapeake School of Esthetics
- Arnold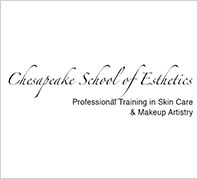 Tuition: $9,650
Kit Cost: Included in tuition
Program Length: 5 months
CSE provides a conventional esthetics education, covering facial and body treatments, European facial massage, skin analysis, and hair removal techniques at a below-average cost for the state. The school keeps esthetics class sizes down to eight or fewer students to ensure maximum individual attention from the instructors. A job placement assistance program helps graduates find lucrative positions in the industry after they complete their training.
Dermal Science International Aesthetics & Nail Academy
- Reston, Virginia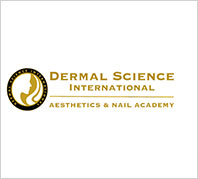 Tuition: $8,400
Kit Cost: $1,500
Program Length: 6 months
With a 100 percent on-time graduation rate and an 81 percent job placement rate, DSI is the best esthetics school in Maryland… except that it's actually just across the border, in Reston, Virginia! For graduates, that doesn't make much difference. They are aided in finding positions after graduation by a dedicated career services department, and the tuition rate is below the Maryland average. Important business skills training is included in the curriculum, preparing students not just for a career in skin care, but for potential roles in spa management or eventual business ownership.
Hair Expressions
- Rockville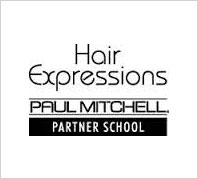 Tuition: $10,000
Kit Cost: $600
Program Length: 8 months
Hair Expressions is a Paul Mitchell partner school, a brand better known for hair care and cosmetology products than esthetics. But many of the same benefits that the company provides to cosmetology students are just as applicable to students in the esthetics program, including a vast array of scholarship that are available to help cover tuition costs. The school accepts VA benefits as well. A 78 percent job placement rate shows the value that employers place on Paul Mitchell graduates. Finally, the school is involved in big national charity drives such as the FUNraiser event.
Von Lee International School of Aesthetics
- Pikesville
Tuition: $13,900
Kit Cost: Included in tuition
Von Lee was founded in 1978 by industry pioneer and international diplomats Carole Walderman as the first licensed school of esthetics in the U.S.focused exclusively on education. The school was where the first licensed estheticians in the country were trained. The International School truly is international in nature, teaching European techniques combined with American techniques originally developed by Walderman. The hands-on training provided ensures that students find a lot of open doors after they graduate. A job placement system helps to grease the hinges and put students into jobs they will love. The school also accepts VA benefits from qualified military veterans.