Men and women alike are looking to avoid wrinkles, crow's feet and other signs of aging in hopes of retaining a youthful, radiant glow. As an aesthetician, you can make it all happen.
Further, as an aesthetician in Massachusetts, you will have the security of knowing that your job is stable and secure in the state's thriving health and beauty industry. Even with more than 800 licensed aestheticians in the Boston area alone, salons struggle to meet the demands of their discriminating clientele.
You will start your career as an aesthetician in Massachusetts by becoming licensed through the Massachusetts Board of Registration of Cosmetologists. For guidance on how to become a licensed aesthetician in Massachusetts, follow the steps in this simple guide:
---
Step 1. Graduate from a 300-Hour Aesthetician Training Program
Your first step toward becoming a licensed aesthetician in Massachusetts is attending a licensed aesthetician school! The Board requires that your program include at least three hundred (300) hours of coursework and training. This coursework will cover the science, art, and practical hands-on skills that will be necessary for your success as an aesthetician.
In programs such as these, you can expect to take courses that include:
Anatomy & Physiology
Bacteriology
Dermatology- Fundamentals
Chemistry
Sterilization & Sanitation
Record keeping & Management
Nutrition
Make-Up & Product Knowledge
Machines
Treatment Procedures
Electricity
Histology & Waxing
Practical & Written Tests
Clinical Practice
You don't have to stop after completing the required 300 hours of training. Taking advanced courses will widen your skillset, so that you can perform more services. As offering more services generally leads to having more clients, taking advanced courses can even enhance your earning potential!
---
Step 2. Submit an Application for Examination and Licensure
You need to complete and submit your Massachusetts Application for a Cosmetology License in Aesthetics before you can schedule your licensing exams. To complete this application, you will need to submit the following information:
Submit Massachusetts Exam and License Application
Submit $68.00 licensing fee
Choose the exams you want to take on the application
Enter school and Board codes
To submit this application to the Board, you can mail it to the following address:
The Board of Cosmetology
Attn: Office Manager
1000 Washington Street
Suite 710
Boston, MA 02118-6100
Once the Board receives, reviews, and accepts your application, you will receive the form back. You must wait until you get approval from the Board to start scheduling your exams, since you will need this form in order to schedule an examination, and you will need the form with you in order to be admitted to the examination.
---
Step 3. Pass Pearson VUE Licensing Exams
The Massachusetts Board has decided that licensing exams will be taken with the exam provider Pearson Vue. To take this exam, you will need to complete the following steps:
Read the Massachusetts Cosmetology Licensing Program Candidate Handbook
Receive your accepted application from the Board
Call Pearson VUE at (800) 274-2021 to make a reservation
Choose exam location: Exams are offered daily in Malden (code 0274), and on Saturdays in Springfield (code 0275) and Framingham (code 0277).
Pay the $120.00 exam fee
Now you are ready to take your exams. There are two exams you will need to pass: the written and the practical.
Written Exam
You will get ninety (90) minutes to complete the fifty (50)-question written exam. This exam will cover the following concepts:
Rules, Regulations, and Safety
Sanitation and Disinfection
OSHA and First Aid
Predisposition/Patch Tests
Client Contact – Ethics, Record Keeping
Esthetic Science
Skin Analysis
Facials
Hair Removal – tweezing and waxing
Makeup Types, Colors, Purpose, and Application
Electricity and Electrotherapy
Practical Exam
The practical exam is offered in Spanish, English, and Vietnamese. You will need to bring your own kit and adult model to perform services. You will get two (2) hours to complete certain aesthetician tasks, including the following:
Infection Control and Safety
Facial – Skin Cleansing
Skin Analysis
Basic Facial
Manipulation (Face, Neck, and Shoulders)
Masque
Exfoliation and Extraction (Scrub)
Eyebrow Tweezing
Hair Removal
Makeup Application
Once you pass the exams, the Board will receive your passing scores and you will be issued a Massachusetts aesthetician license!
---
Step 4. Begin your Career as an Aesthetician in Massachusetts and Renew your License Every Two Years
Now that you are a licensed aesthetician in Massachusetts, you can begin exploring jobs in spas, salons, hotels, resorts and even in the offices of dermatologists and other medical practitioners.
You may even opt to branch out and consider some of the following career options:
Skin Care Product Manufacturing Representative
Beauty Advisor
Makeup Artist
Aesthetician in a Dermatology Office
There are many careers open to you now that you have an education and license in aesthetics. If you have worked for at least two (2) years as an aesthetician, you may register for a Massachusetts Aesthetician type six (6). The type six (6) license is an aesthetician license upgrade that proves your work experience and expertise. After two (2) years of being licensed as a type six (6) aesthetician, you may register as an aesthetics instructor, and teach aesthetician services and techniques.
You will need to renew your license during your birthday month every two years. You will get notification from the Board of your upcoming renewal, and they will send you a renewal form. If you do not receive a form, you can submit a renewal request form. The renewal fee is $68.00.
---
Esthetician Salaries in Massachusetts
Esthetician salaries in Massachusetts were the fourth highest in the country in 2013 according to the US Bureau of Labor Statistics (BLS). The average esthetician salary in Massachusetts was $39,010 according to the Massachusetts Executive Office of Labor and Workforce Development (EOLWD). Experienced professionals earned $45,860 on average, while skin care specialists just entering the field earned an average of $25,290.
The actual take home pay of these specialists is usually higher than indicated here, since these values do not factor in tipping, which is customary and can add as much as 25% to an esthetician's earnings.
While the number of jobs within the skin care specialty field is growing throughout the country, job growth in Massachusetts is expected to be particularly high. The number of esthetician jobs in the state is expected to increase 31.6% faster than the national average. The EOLWD expects the number of esthetician jobs in the state to increase by 52.64% between 2012 and 2022.
Esthetician Salaries by Region in Massachusetts
The salaries of estheticians varied substantially between workforce regions in Massachusetts. Salaries were particularly high in the Franklin/Hampshire and the Greater New Bedford regions:
Massachusetts Area
Average
Experienced

Greater New Bedford
$52638
$59430

Franklin/Hampshire
$50239
$54392

Metro South/West
$43850
$51523

Hampden County
$39288
$43967

Lower Merrimack Valley
$37948
$40820

Cape & Islands
$34883
$40638

Central Massachusetts
$28080
$31590

The 1,600 estheticians employed in Massachusetts in 2013 were dispersed throughout the state. Four hundred and fifty of them were in the Metro South/West region. The Hampden County region had 120 of these professionals, while 100 estheticians worked in central Massachusetts.
Massachusetts had the highest concentration of esthetician jobs in the country according to the US Department of Labor. In particular, the Boston area had the fifth highest employment level of any metropolitan area in the country.
The US Department of Labor provides additional information on skin care specialist salary levels throughout Massachusetts (2013):
Area name
Employment
Annual mean wage
Barnstable Town MA
60
34880
Boston-Cambridge-Quincy MA-NH
1300
39270
Boston-Cambridge-Quincy MA NECTA Division
890
41390
Framingham MA NECTA Division
Estimate not released
28980
Nashua NH-MA NECTA Division
40
47070
Peabody MA NECTA Division
Estimate not released
37840
Providence-Fall River-Warwick RI-MA
150
31870
Springfield MA-CT
150
39240
10 Notable Esthetician Programs in Massachusetts
There is no question that folks in Massachusetts place a high value on looking good and taking care of themselves. Old-world values emphasizing health and wellness combine with the latest and most sophisticated esthetics spas, and clinics found anywhere.
The average cost of the esthetics programs that made our list is $6,119 and they only take about five months to complete, making a career in esthetics particularly accessible in Massachusetts and one requiring relatively little expense.
Here you'll find our pick for the top esthetics schools in Massachusetts offering programs that meet the requirements for esthetician licensure.
Aesthetics Institute of Boston
- Boston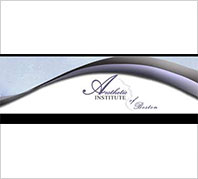 Tuition: $6,400
Kit Cost: Included in tuition
Program Length: 2 months
With outstanding instructors, small classes, and intense, hands-on training, this school achieves something that no other school in the state manages to do: a post graduation placement rate of 98 percent. The advanced spa treatments taught at the Aesthetics Institute are popular among local spas and esthetics clinics, providing a constant demand for new talent graduating from the Institute's esthetics program.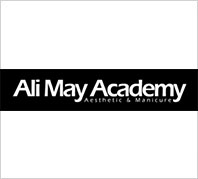 Tuition: $2,500
Kit Cost: Included in tuition
Program Length: 2 months
The Ali May Academy creates an engaging atmosphere in which students train for success in their desired career. The up-to-date esthetics curriculum covers techniques such as chemical exfoliation, body treatments, and specialized waxing techniques, but it also extends into essential elements of spa business management, preparing students for a possible future beyond the spa floor. With one of the lowest tuition rates in the state, Ali May represents an excellent value to esthiology students.
Catherine Hinds Institute of Esthetics
- Boston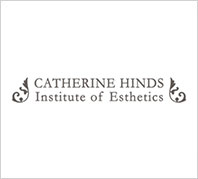 Tuition: $6,467
Kit Cost: $2,740
Program Length: 5 months
The Hinds Institute is dedicated to providing the finest esthetics education in New England and the United States! Using the latest and most progressive skin care technology available, the Institute enjoys a 100 percent on-time graduation rate and an 83 percent post-graduation placement rate, due in part to a dedicate career services department. Graduates are clearly in demand throughout the state! A low level of student debt ensures graduates get their start in the esthetics industry with minimal stress and financial obligations.
The Elizabeth Grady School of Esthetics and Massage Therapy
- Medford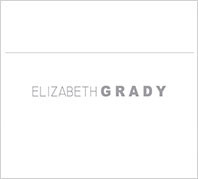 Tuition: $7,725
Kit Cost: $1,025
Program Length: 5 months
The Elizabeth Grady school occupies a unique niche in esthetics education in the United States. At one point, esthetics and cosmetology were not considered separate fields, until Elizabeth Grady challenged and caused the licensing to be separated via the Grady Bill… an important precedent that changed the entire industry!
The school has high standards, achieving an 85 percent on-time graduation rate and an 80 percent job placement rate for graduates. Students are provided with extensive financial and operational training to introduce them to the business elements vital to successful salon management.
Flavia Leal Institute of Aesthetics
- Woburn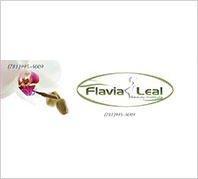 Tuition: $4,890
Kit Cost: Included in tuition
The Flavia Leal Institute believes that the foundation for success is a strong character built on respect, appearance, and professionalism. The low tuition rate allows almost any student to join the esthetics program to learn anatomy and physiology, cosmetic chemistry, and advanced treatment procedures. The Institute also provides extensive business training to help students live their dreams of independent practice – or even eventually managing or even owning a spa one day.
Jolie Hair and Beauty Academy
- Ludlow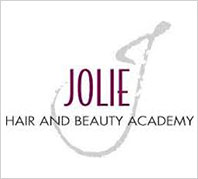 Tuition: $10,974
Kit Cost: Included in tuition
Program Length: 7 months
Jolie hopes to guide students toward a fulfilling career in the health, beauty and wellness industry with personalized training that is both enjoyable and focused. Experienced instructors help prepare students for esthetics positions, successfully aiding 85 percent in graduating from the program on time. They are rewarded with an 82 percent job placement rate. Business skills training helps students prepare for careers as independent practitioners or in spa management.
Jupiter Beauty Academy
- Boston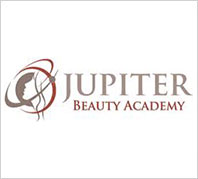 Tuition: $2,370
Kit Cost: $245
Jupiter provides both academic and practical instruction in advanced esthetics techniques such as facial massage, eyebrow arching, and hair removal. The school has the lowest tuition cost of any program in the state, and accepts VA benefits from qualified military veterans. Beyond the basic scientific and practical aspects of skin care, though, the Academy also encourages students to become involved with the local community. Students all agree, Jupiter provides a rewarding experience that prepares them to be successful in the skin care industry.
Rob Roy Academy
- Fall River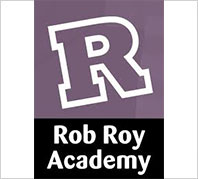 Tuition: $4,200
Kit Cost: $624
The Rob Roy Academy prides itself on a diverse student population and a staff that never fails to help out anyone in need of extra instruction—a touch that can also be found in the school's emphasis on community involvement. Students participate in various fundraisers and charitable events, spreading the good will of the Rob Roy family out into the community. With a below-average tuition rate when compared to other schools on the list, the Academy represents a great value, and by accepting G.I. Bill benefits, it further lowers tuition for former service members.
Spa Tech Beauty Institute
- Plymouth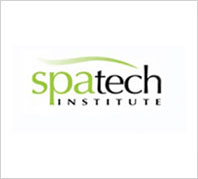 Tuition: $9,550
Kit Cost: $637
Program Length: 6 months
The Spa Tech esthetics program is redefining the industry with its emphasis on bringing professionalism to esthetics services. The school provides thorough business training as well as a comprehensive education in the latest skin care techniques, giving graduates a well-rounded approach to the esthetics spa or clinic business. Graduates carry very little debt load with them upon graduation, and 83 percent of them graduate from the program on time.