As an esthetician in Michigan, you will join the hundreds of other skin care specialists who are trained in the art of beautifying skin. Your scientific and artistic knowledge of the skin, of skincare products, and of beautifying techniques will allow your clients' natural, radiant, and youthful beauty to be revealed.
The US Bureau of Labor Statistics shows that the Warren, Troy and Farmington Hills, metropolitan areas to be the top areas in terms of employment of skincare specialists. In fact, nearly half the estheticians licensed in Michigan work in spas, salons and dermatologist offices in these areas. Still – you can't forget Grand Rapids, Ann Arbor and Detroit, where most of the remaining estheticians in the state are employed.
You can qualify for an esthetician license through the Michigan Cosmetology Licensing Division by following these steps:
---
Step 1. Graduate from a 400-Hour Esthetician Training Program
The first step toward attaining your license is gradating from a four hundred (400)-hour esthetician training program. These programs, which are housed in dedicated esthetician schools and schools of cosmetology, will teach you the science, art, and business behind skin care through courses that cover:
Skin Analysis
Skin Care
Facials
Makeup Product and Application
Hair Removal
Histology of Skin
Sciences and Bacteriology
Business Practices for Salons and Spas
The Michigan Cosmetology Licensing Division requires that your program contain at least four hundred (400) hours of coursework and training to qualify for an esthetician license.
Apprenticeship Option
Alternately, you may opt to qualify for your license through an esthetician apprenticeship. To do this, you will need to find a licensed beauty establishment in which a licensed esthetician is practicing. They must offer a Michigan Board-approved apprenticeship program. If you enter into an apprenticeship program, you must serve for at least six (6) months as an apprentice before the Licensing Division will consider you qualified to apply for a license.
---
Step 2. Submit Initial Application for License by Examination
Now that you have successfully completed your esthetician training program, you can apply for a license by examination. You must submit this application through the Michigan online services, called MyLicense. To submit this application, you will need to complete the following steps:
Create a New User Account in MyLicense
Create an Initial Application for an Esthetician License by Examination
Pay Appropriate Fees Online
If you are having trouble with MyLicense, download the MyLicense Instructions provided by the Michigan Board. After your license application has been reviewed and accepted, the Board will communicate with the exam vendor, PSI Services, on your eligibility to take the exams. This application serves as your license application, so once the Board receives your passing exam scores, you will be issued your license.
---
Step 3. Pass Practical and Written Licensing Exams
Once the Board accepts your application for examination, you will receive an exam eligibility notice. With this notice, you can schedule your exam with PSI Services. To schedule this exam, make sure that you complete the following steps:
Download and Read the Michigan Esthetics Candidate Information Bulletin
Fill out Examination Registration Form (in the Bulletin)
Schedule the exam online or by calling (800) 733-9267
Pay the Practical Exam fee of $91
Pay the Theory Exam fee of $91
You can fax your exam registration form to the following number:
Fax: (702) 932-2666
PSI Licensure Certification
ATTN: Examination Registration MI COSMO
You will need to schedule both parts of the licensing exam: the practical exam and the written exam. You must pass the practical part of the exam before you can schedule and take the written exam.
Practical Exam
This exam is a physical exam, where you will show up with your own kit and model to perform esthetician services. This exam will take about ninety five (95) minutes, and it will cover the following information:
Pre-Exam Set Up and Disinfection
Skin Care Services
Face Steaming Service
Face Massaging Service
Mask and Moisturizing Services
Eyebrow Services
End of Exam Disinfection
You must pass this exam with a score of at least 75%. You can take the practical exam at any of the following testing site locations:
Southfield (Detroit Area) Exam Center
Gran Rapids Exam Center
Marquette Exam Center
Written Exam
This exam is often called the theory exam. It will test your theoretical knowledge concerning esthetician services. The exam will take about one hundred and twenty (120) minutes, and it will cover the following information:
Infection Control
Histology of Skin
Dermatology
Skin Treatments
Hair Removal
Facial Massage
Makeup
State Laws and Regulations
You must pass this exam with a score of at least 70%. You can take the written exam at any of the following exam locations:
Holt-Lansing Exam Center
Southfield (Detroit) Exam Center
Grand Rapids Exam Center
Gaylord Exam Center
Marquette Exam Center
---
Step 4. Start your Career as an Esthetician in Michigan
Now that you have passed your licensing exams, you can explore job options that may include:
Eyebrow Specialist
Fashion Makeup Advisor
Beauty Specialist or Consultant
Skin Care Product Sales
Esthetician at Skin and Laser Centers
Esthetician at MediSpas
Dermatology office Esthetician
If you are looking to work as a licensed esthetician in one of Michigan's top spas, check out some of the following options:
Avantgarde Salon & Spa – Grand Rapids
Transformed Skin Care & Laser – Grand Rapids
The WoodHouse Day Spa – Detroit
Charisma Salon & Day Spa – Livonia
Body Beautiful LLC – Farmington Hills
Auster Barry – Farmington Hills
---
Step 5. Renew your License Biannually
Your license will expire on August 31st every other year. You will need to renew your license in order to keep legally working as a licensed esthetician. Failure to renew may require you to go through a reinstatement process.
The Board will mail you a renewal notification at least 60 days before your license expires. Once you get this notice, you may renew your license and pay the $48.00 fee online.
---
Esthetician Salaries and Job Prospects in Michigan
Michigan's notoriously harsh winters are known to wreak serious havoc on the skin and contribute to all types of skin conditions. This is just one reason why medical spas, boutique hotels, and full-service salons see a steady demand for esthetics services. In fact, from now until at least 2026 the number of jobs for estheticians in Michigan is expected to increase by more than 12%, with an average of about 140 new job openings expected every single year.
Talented and experienced skincare specialists that learn to market themselves and develop a list of loyal clients can easily earn upwards of $40k a year here… and when you add in tips it can be a lot more than that.
Stacking Up the Cash with Tips, Commissions, Employee Discounts and More
Estheticians actually earn far more than meets the eye in Michigan. If base pay offers don't impress, keep in mind that spas and full service salons typically offer perks and additional ways to make some extra loot. Consider all the additional income that customer tipping and commissions for selling products and services can bring in. Add to that employee discounts, and even health benefits and a 401K, and you'll really begin to understand how much your knowledge and skills are valued at.
The statewide median base hourly rates and annual salaries for estheticians in Michigan looked like this in 2017, with experience and location making the biggest difference between those at the low and high end of the range.
Hourly Wages
Low-End: $9.07
Mid-Range: $12.86
High-End: $18.75
Annual Salaries
Low-End: $18,870
Mid-Range: $26,750
High-End: $39,000
Of course not all estheticians work for hourly wages but instead rent a booth at a local venue for a set fee. Many skincare specialists prefer this kind of arrangement because it allows them more flexibility and the freedom to work more independently, giving them greater control over the clients they work with and their bottom line. Yet it lacks the reliability of a consistent and set paycheck that comes with being a regular employee. This is something to think about when considering your options as you step out of esthetics school and into the job market.
Checking Out Local Salaries in Michigan's Metro and Non-metro Areas
Deciding where to find a job can prove a bit tricky in Michigan. On one hand, major cities like Detroit, Grand Rapids, and Warren provide you with the most opportunities. On the other hand, less dense regions like the Kalamazoo-Portage area offer more limited job options, but pay notably higher salaries of around $64,000:
Detroit-Warren-Dearborn
Low-End: $19,540
Mid-Range: $23,980
High-End: $38,080
Kalamazoo-Portage
Low-End: $22,700
Mid-Range: $41,850
High-End: $64,100
Ann Arbor
Low-End: $18,960
Mid-Range: $31,290
High-End: $40,090
Warren-Troy-Farmington Hills
Low-End: $19,080
Mid-Range: $28,000
High-End: $37,820
Grand Rapids-Wyoming
Low-End: $18,700
Mid-Range: $19,450
High-End: $37,810
U.S. Department of Labor-Sponsored CareerOneStop Salary Statistics from 2017. https://www.careeronestop.org/toolkit/careers/occupations/Occupation-profile.aspx?keyword=Skincare%20Specialists&onetcode=39509400&location=MICHIGAN
State and MSA (Metropolitan Statistical Area) data includes estheticians at all levels of education and experience. This data does not represent starting salaries. Employment conditions in your area may vary.  
U.S. Department of Labor-Sponsored Projections Central Job Growth Statics from 2016 provides information reported by the Michigan Department Labor in 2016. https://www.michigan.gov/lara/0,4601,7-154-59886—,00.html
10 Notable Esthetician Programs in Michigan
Michigan's esthetician programs all seem to come with a practical aspect to them that isn't reflected in a lot of other states. Perhaps this is something that comes from a culture that values getting your experience through working in the real world environment more than in the classroom. Whatever the reason, Michigan esthetics students are more likely to get hands-on, real-world experience with clients early in their programs.
Most Michigan beauty academies have active career assistance programs, a real advantage when it comes time to graduate. The average tuition cost for the programs that made our list is $6,266, making them far from cheap, but still accessible.
Here you'll find our pick for the top esthetics schools in Michigan offering programs that meet the requirements for esthetician licensure.
Mr. Bela's School of Cosmetology
- Warren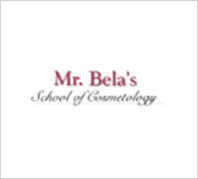 Tuition: $4,000
Kit Cost: $1,775
Mr. Bela's limits classroom sizes to allow for more personalized interaction between instructors and each student. The school has one of the lowest tuition costs in the state, making it an excellent value. Even students who cannot afford the tuition immediately have a chance to attend thanks to Mr. Bela's scholarship program.
David Pressley School of Cosmetology
- Royal Oak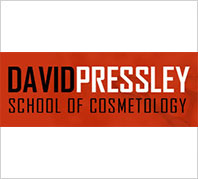 Tuition: $6,350
Kit Cost: $550
Program Length: 5 months
The David Pressley school offers esthetiology students an opportunity for hands-on experience on the clinic floor and offers in-house seminars periodically from prominent local salon owners to give students a well-rounded education. The school offers career assistance to graduates looking for a position in the field after achieving their licensing.
Douglas J Aveda Institute
- Ann Arbor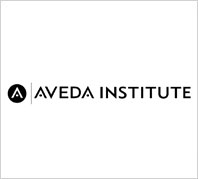 Tuition: $8,600
Kit Cost: $1,800
Program Length: 6 months
The Aveda Institute is known around the world for skin care techniques and products, so it is only natural that the Ann Arbor branch makes our list of top Michigan esthetics schools. Like most Aveda locations, this one accepts VA benefits from qualified veterans. Graduates leave with very low levels of student debt. And when they do, a career assistance program is ready to help them find a position in the industry.
The Gallery College of Beauty
- Clinton Township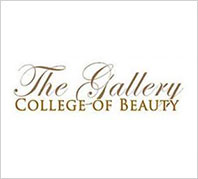 Tuition: $8,500
Kit Cost: $530
Program Length: 5 months
The Gallery College embraces the international nature of beauty and dedicates itself to the highest standards in preparing students to pass the state licensing exams. Going the extra mile, Gallery also includes vital business skills training in their curriculum, preparing students for a future as independent practitioners – or eventually in spa management or ownership. A career assistance program helps students with placement in an esthetics practice after graduation. The school accepts veteran's benefits to help cover tuition costs.
L'esprit Academy
- Royal Oak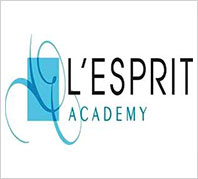 Tuition: $8,500
Kit Cost: $1,100
Program Length: 4 months
L'esprit is reinventing beauty schools with the highest quality esthiology preparation for students. Professionalism, technical skill, and confidence are some of the qualities taught at L'esprit, and it shows in a 72 percent on-time graduation rate among students. The school provides extensive business training as well as comprehensive training in esthetics skills.
Marketti Academy of Cosmetology
- Waterford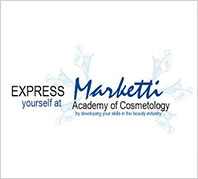 Tuition: $3,000
Kit Cost: $790
Marketti has large classrooms but small class sizes, the better to offer individual attention to each esthetiology student in an energetic atmosphere designed to bring out their full potential. Students are given extensive training in the management and financial aspects of the spa business. A career assistance program awaits graduates to help put them into the right positions after graduation to match their individual talents and interests. The school also offers a great value for its below average tuition costs.
Michigan College of Beauty
- Monroe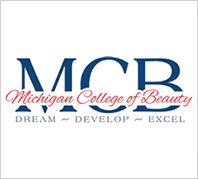 Tuition: $6,300
Kit Cost: $1,625
Program Length: 6 months
MCB believes that esthetics is a hands-on business and doesn't waste any time putting students in contact with clients. Although the school doesn't neglect the classroom basics behind the chemistry and biology of skin care, students find themselves gaining valuable experience early on in their training at MCB. In between, the school finds a way to work in business skills training. The method works well, leading to a 67 percent on-time graduation rate.
The school wowed us with another innovation: a high-tech, web-based curriculum that students access through school-wide wi-fi and iPads issued to each of them. Career assistance is offered to graduates and some scholarships are available.
Nuvo College of Cosmetology
- Norton Shores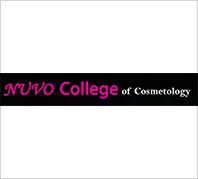 Tuition: $5,113
Kit Cost: $600
Program Length: 5 months
Nuvo has created a unique college forum with a professional salon-style atmosphere in which esthetics students prepare for a career in the industry. Nuvo shows a unique dedication to community service; an ongoing fundraiser allows students to pay a dollar to wear jeans instead of their regular uniform each Thursday, with the money going to local charity. The college has adopted several local families in need to provide presents and assistance around the holidays, and coordinates fundraisers with several local charities. A lower than average tuition cost makes this school a good value for Michigan's esthiology students.
P&A Scholars Beauty School
- Detroit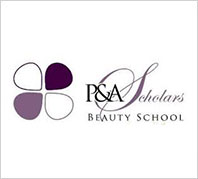 Tuition: $7,200
Kit Cost: $600
The P&A Scholars Beauty School's motto is "making dreams into reality," and that goes for both students and clients. Students are referred to as "scholars" to reflect the serious study required to absorb the wide range of skin care concepts and techniques they are taught at P&A. The school has a particularly diverse clientele, exposing students to all types of skin conditions and the unique needs of different clients. The school has a career services department to assist with job placement after graduation.
Princess Beauty School
- Dearborn Heights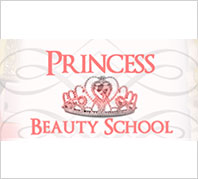 Tuition: $5,100
Kit Cost: $750
Princess offers a pleasant and exciting atmosphere in which to study the art and science of skin care and promises fair and honest practices with students and clients. The school has a below-average tuition cost compared to the other schools that made our list.