Throughout the cold, blistery Minnesota winters, it takes a miracle to keep your skin healthy, youthful, and glowing. As an esthetician in Minnesota, you will get to learn the secrets to mitigating the damage of the harsh weather to keep your client's skin radiant and beautiful.
In the Saint Paul–Minneapolis area, the skincare industry is booming! The US Department of Labor reported that 400 of the 420 estheticians licensed in Minnesota as of 2013 called the Twin Cities area home. The Minnesota Department of Employment and Economic Development expects the number of skin care specialist jobs to grow by 23.9% between the years 2012 and 2022, creating 360 new esthetician jobs in the state!
Before beginning your career as an esthetician in Minnesota, you will first need to be licensed by the Minnesota Board of Cosmetologist Examiners. The Board regulates licensing standards for beauty operators in Minnesota, which includes cosmetologists and nail technicians in addition to estheticians.
For guidance on how to becomes an esthetician in Minnesota, follow the steps in this simple guide:
---
Step 1. Complete a 600-Hour Esthetician Training Program
Your first step toward attaining a Minnesota esthetician's license is attending esthetician school. In schools like these, you will learn the science, art and business behind the skin care industry.
In Minnesota, your are required to engage in 600 hours of practical training and coursework that covers:
Human Anatomy
Skin Analysis
Customer Service
Cosmetic Ingredients
Temporary Hair Removal
Makeup Application
Brow and Lash Tinting
The Minnesota Board of Cosmetologist Examiners requires that you pass a practical skills/readiness exam as part of your training program. Your beauty school will be responsible for administering this exam. After you pass this exam, you will need to keep the original certification showing that you passed the skills/readiness exam, and that is was administered through a Minnesota Board-approved beauty school. You will need to submit this along with your license application as described in Step 3.
---
Step 2. Pass Theory and Minnesota Law Exams
Prior to December 1, 2014, the Board allowed Pearson VUE to regulate and proctor the licensing exams. However, as of December 1, 2014, the Minnesota Board has contracted with PSI Services to provide the licensing exams. You will register directly with PSI for the two licensing exams: the General (Theory) Exam and the Minnesota Law exam.
You will register for these exams separately. To register, you will need to complete the following steps:
Esthetician Theory Exam
This exam will take about one and a half (1 ½) hours, and it contains eighty-five (85) questions including, but not limited to, the following subjects:
Safe Working Conditions and Practices
Safety Agencies
Infection Control
Client Consultation
Skin Structure and Physiology
Basic Facials
Hair Removal
Makeup
Electricity and Electrotherapy
Basic Knowledge of Advanced Treatments
Minnesota Law State Exam
This exam will take only one (1) hour, and it contains thirty-five (35) questions on the following subjects:
General Practitioner Information
Licensing
Sanitation Requirements
Enforcement
Minnesota Statute or Rules
PSI offers these two exams in the following Minnesota cities:
Edina
Duluth
Lake Elmo
Mankato
Moorhead
Rochester
Cloud
Thief River Falls
Woodbury
The Minnesota Board requires that you pass both of these exams with a score of at least 75% or higher. Your exam scores must be no more than one (1) year old in order to apply for a license.
---
Step 3. Submit Initial Operator License Application
The last step you need to take is submitting your initial operator license application. Once you have completed your education and passed your exams, you are eligible to submit the license application by completing the following steps:
Complete Application
Pay $139.00 licensing fee
Provide copy of high school transcripts
Provide original certificate of successful completion of a 600-hour esthetician training program
Submit original certification of Skills/Readiness from your esthetician school
Submit original passing scores from the General (Theory) and Minnesota laws exams
You can submit any and all application documentation to the Minnesota Board at the following address:
Board of Cosmetologist Examiners
2829 University Avenue SE, Suite 710
Minneapolis, MN 55414
Once you submit your application, the Board will review it, approve it, and issue you your Minnesota esthetician license!
---
Step 4. Start your Career as an Esthetician in Minnesota
Now that you are a licensed esthetician, you can look for part-time or full-time work in a full-service salon or day spa. If you are considering looking for a job in a well-established beauty shop, consider some of these top salons and spas in the Minneapolis–Saint Paul metropolitan area:
Jon Richards Salon – South Minneapolis
Aveda Institute Minneapolis – Minneapolis
Accolades Salon | Spa – Saint Paul
Dermatology Specialists P.A. – Minneapolis
Roseann Electrolysis – Minneapolis
Sabai Body Temple – The Calhoun Isles, Minneapolis
Sunwerks – West Calhoun, Minneapolis
Juut Salonspa – Uptown, Minneapolis
Your esthetician license also qualifies you for a career in non-traditional roles, which may include:
Esthetician in a Medical Office
Skin Care Product Representative
Professional Makeup Artist
Makeup Artist in Department Stores
Beauty Counselor
There may be even more opportunities for advancement as an esthetician in Minnesota. If you complete a thirty-eight (38) hour instructor-training course and gain at least fourteen hundred (1400) hours of work experience, you can apply to work as an esthetician instructor in Minnesota.
After you have worked for at least twenty seven hundred (2700) hours, you could even apply for a Minnesota salon manager license.
---
Step 5. Participate in Continuing Education and Renew your License
Your license will expire on the last day of your birth month after each three-year licensing period. You will need to renew it in order to keep working legally as a licensed esthetician in Minnesota. When you receive the renewal notification, you will be able to renew online.
The Minnesota Board requires that all beauty operators, salon managers, and instructors complete continuing education to renew their licenses. As an esthetician licensed as a beauty operator, you will need to complete four (4) hours of continuing education every three-year renewal period in order to renew your license. The credits must meet the following Minnesota Board requirements:
Three (3) of the four (4) credits may concern health, safety, and sanitation
One (1) of the four (4) credits may focus on Minnesota laws and rules
You can take continuing education courses through any of the following continuing education providers:
Licensed Minnesota cosmetology school
Postsecondary school
Board-recognized professional associations
The Board will complete random audits of these courses, so make sure that you can prove the successful completion of these courses by retaining your certificates of completion.
---
Esthetician Salaries in Minnesota
In Minnesota, the number of esthetician jobs is expected to increase by 23.9% between 2012 and 2022 according to the state's Department of Employment and Economic Development (DEED). Most of these new jobs will come from growth in the field.
The median 2014 esthetician salary in Minnesota was $28,704. This was consistent with the national median for the skin care specialty field.
Estheticians generally earn more than what is commonly reported, because their customers usually tip them.
In 2012, 1,136 estheticians were employed in Minnesota. A large number of them were located in the Seven County Minneapolis-St. Paul region. The DEED estimated that 586 estheticians worked in that region in 2010.
Esthetician Earnings in Minnesota by City
Skin care specialist salaries in Minnesota varied by more than $8,500 depending on what metropolitan area the professionals were located in. The highest median salary was in the Mankato area:
Mankato – $37,752
Cloud – $34,403
Duluth – $33,821
Fargo-Moorhead – $33,738
La Cross – $33,072
Grand Forks – $32,198
Minneapolis-St. Paul – $29,182
The US Bureau of Labor Statistics provides a detailed breakdown by percentile of the skin care specialist salary levels in the Minneapolis-St. Paul metropolitan area (2013):
Area name
Employment
Annual mean wage
Minneapolis-St. Paul-Bloomington MN-WI
400
33910
8 Notable Esthetician Programs in Minnesota
Ask any esthetician anywhere in the world about the products in their toolkit and one name will keep coming up: Aveda. And that powerhouse of ecologically-sound clinical products was founded in Minneapolis in 1978, making Minnesota a familiar name for estheticians everywhere. Aveda still maintains a school in Minneapolis but graduates have gone on to found their own training programs and have made the state an epicenter for esthetics training in the American Midwest.
At an average cost of $6,963 for the esthetician programs that made our list, the programs are not the cheapest in the country, but the quality of the education and training facilities found here is certainly among the best!
Here you'll find our pick for the top esthetics schools in Minnesota offering programs that meet the requirements for esthetician licensure.
Aveda Institute
- Minneapolis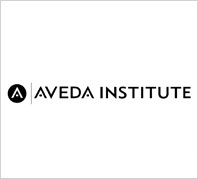 Tuition: $9,650
Kit Cost: $1,800
Program Length: 4 months
The Aveda Institute is a national chain that is known world-wide for its top shelf skin care products and refined techniques, so it's never a surprise to see one of their branches on a list of top esthetics programs. The Minneapolis location is the company flagship site and headquarters for one of the most respected names in esthiology. The school offers scholarships to prospective students, and most students graduate holding very little loan debt.
Eighty-two percent find a position in an esthetics practice they love immediately after graduation. A business skills training component to the curriculum covers the business side of working as an independent esthetician. Aveda is widely known for their commitment to community and responsible environmental practices, a commitment their students also learn through participation in Earth Month and clean water fundraising drives.
CCU College of Hair, Skin, and Nails
- Duluth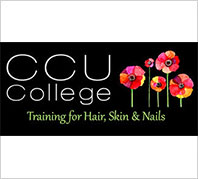 Tuition: $6,850
Kit Cost: $350
Program Length: 5 months
CCU is a locally owned college with a strong track record of turning out well-prepared estheticians. The on-time completion rate for the program is 75 percent, and graduates leave with a strong business education as well as comprehensive training in assessment and skin-care techniques. CCU also believes in community participation and giving back. The school charges a below-average tuition rate, making it an excellent value among Minnesota's esthetics schools.
LA Beauty School
- Richfield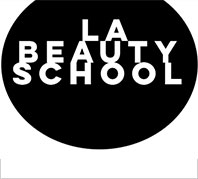 Tuition: $5,000
Kit Cost: Included in tuition
Program Length: 6 months
The esthetics program through LA Beauty School is one of the least expensive in the state, but the level of instruction offered there takes a backseat to no one. A diverse, hands-on team of educators provide students with training to meet the current needs of medi-spas and other esthetics practices with professional aplomb. Once they have finished learning everything they need to know, the school gives students an additional boost through a career assistance program that help place them in lucrative positions.
Minnesota State College - Southeast Technical
- Red Wing
Tuition: $3,744
Kit Cost: $667
Program Length: 12 months
As a state college, MSC has low tuition rates and offers a great value. But low cost doesn't mean low standards. The mission of the school is to serve individual and regional needs for life-long learning, and their esthetics program achieves that goal for graduates. The proof is in the post-graduation employment rate, which is 100 percent—better than many more expensive private schools!
Model College of Hair Design
- St. Cloud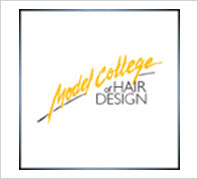 Tuition: $7,900
Kit Cost: $750
Program Length: 4 months
A clean, spacious, first-rate facility well-equipped with new, state-of-the-art gear is the first thing that catches the eye of new students at MCHD. Students receive in-depth instruction on facials, massage, and makeup, as well as a complete course of instruction in the essential business skills required to work as an independent contractor… and even eventually manage or own a spa of their own someday.
Nova Academy of Cosmetology
- Rochester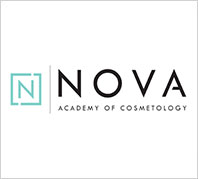 Tuition: $8,200
Kit Cost: $3,300
Program Length: 5 months
Nova Academy is the only school on our list to hit the top marks in our scoring trifecta: a high on-time completion rate, low student loan debt, and career assistance for the estheticians that graduate from the program… In fact, 100 percent of graduates immediately transition from school to working in the field at a spa or other esthetics practice they love. Nova's top-notch facility provides the most modern equipment and well-lit class and spa areas in which to learn, practice and refine skin care skills.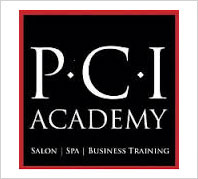 Tuition: $11,699
Kit Cost: Included in tuition
Program Length: 9 months
PCI Academy is the place to be for students serious about getting through their esthetics program and obtaining their state licenses: 100 percent of graduates from PCI complete the program on time. They leave with a strong business education and very little outstanding loan debt. The school offers nationwide placement assistance for all graduating students, with a commitment to finding them a position anywhere they want to go. The school even offers free continuing education for life to all graduates!
Saint Paul College
- St. Paul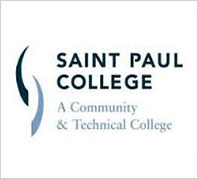 Tuition: $4,931
Kit Cost: $1,080
Program Length: 12 months
St. Paul College was established in 1910 and offers a broad spectrum of programs to the community. The esthetics program goes into techniques such as aromatherapy, facials, makeup application, and temporary hair removal. Students absorb a lot through the program and stick with it: 96 percent graduate on time, a terrific educational value for such a low-cost school.