Everyone wants to have a youthful, supple, and glowing appearance, and it all starts with the healthy skin. As a licensed esthetician, you will be the expert skin care specialist that your clients turn to for the youthful glow they've always dreamed of.
Mississippi workforce development reports estimate that the number of skin care specialist jobs in the state will increase by 33.3% between the years 2010 and 2020, making Mississippi a great places to start your career as an esthetician.
Your exciting career in esthetics starts by qualifying for a license through the Mississippi State Board of Cosmetology. The board licenses cosmetologists, manicurists, wigologists, professional salons, instructors, and, of course, estheticians. As an esthetician, you will specialize in the study of skin care, makeup, and hair removal.
For guidance on how to become a licensed esthetician in Mississippi, follow these simple steps:
---
Step 1. Graduate from a 600-Hour Esthetics Training Program
The Mississippi Board requires that you graduate from a Mississippi esthetician school that provides at least six hundred (600) hours of instruction. The school must provide this instruction in both theoretical and practical courses.
Of these 600 hours, at least one hundred (100) must cover theoretical principals in the following subjects:
Sanitation and Disinfection
Personal Hygiene
Professional Ethics and Salesmanship
Anatomy and Physiology of the Skin
Chemistry
Hair Removal
Use of Electrical Implements
Safety
Mississippi State Cosmetology Law, Rules, and Regulation
Theory Demonstration
The remaining five hundred (500) hours will be in practical coursework and training that will cover:
Skin Conditions and Treatments
Client Consultations
Sanitation and Disinfection
Skin Care: Manual
Skin Care: Machine
Professional Makeup
Hair Removal
Beautification of Eyes
Salesmanship
Salon Management
Safety
The Mississippi Board requires that your school submit an esthetics final report, signifying that you have completed all of the required theoretical and practical courses.
---
Step 2. Submit an Exam Approval Form
After you complete your Mississippi esthetics program, you will need to submit an examination approval form. This form, once accepted, will allow you to take the Mississippi licensing exams. You must submit this form within one (1) year of finishing your Mississippi esthetician training program. To submit this form, make sure you complete the following steps:
Submit Mississippi Esthetician Examination Approval Form
Submit two (2) Passport Photographs (taken within the last ninety (90) days)
Fill out Application for Permit to Work on the Approval Form
Submit $50.00 Application Fee
The application for permit to work will allow you to work under the direct supervision of a licensed esthetician while you are waiting to take and pass your licensing exams. Once you submit this application and your application is approved, the Board will issue you two items: your letter of approval to take the examination, and your permit to work.
You may submit all application materials to the following Mississippi Board address:
Mississippi State Board of Cosmetology
PO Box 55689
Jackson, MS 39296-5689
---
Step 3. Pass Practical and Written Licensing Exams
The Mississippi Board will use Pearson VUE to administer the licensing exams until December 31st, 2014. After December 31st, 2014, the Board will switch to using Professional Credentialing Services to proctor the state licensing exams.
If you are scheduling your exam with Pearson VUE, make sure to download the Mississippi Cosmetology Candidate Information Bulletin, which outlines how to schedule the exam, what to bring to the exam, and the contents of each exam. You will need to pass two exams to attain a license: the practical and the written exam.
Pearson VUE Esthetician Practical Exam
Your practical exam will require you to bring your own kit, smock, and mannequin. You will perform the following esthetician services on your mannequin:
Infection Control and Safety
Facials
Skin Analysis
Manipulation
Masque
Hair Removal
Makeup Application
Pearson VUE Esthetician Written Exam
The written, or theory, esthetician exam will have one hundred (100) questions, and you will get one (1) hour and forty-five (45) minutes to complete it. The written esthetician exam will cover the following subjects:
Rules, Regulations, and Safety
Esthetic Science and Skin Analysis
Facials
Hair Removal
Makeup
Electricity and Electrotherapy
The Mississippi board requires that you pass both the written and the practical exams with a score of at least 70% or higher. Once the Board receives your passing scores, the Board will issue you your very first Mississippi Esthetician license!
---
Step 4. Start your Career as an Esthetician in Mississippi
Now that you have received your Mississippi esthetician license, you can begin to work without the temporary permit. Your specialized skills will allow you to work as a skin care specialist, makeup artist, waxing specialist, or even as the resident esthetician in a dermatology office.
If you are looking to start your career as a licensed esthetician in a salon or day spa, you will want to check out the Memphis area, which tends to have the highest concentration of skin care specialist job openings in the state.
Outside of Memphis, consider these other top salons and spas in Mississippi:
Courtyard Coiffures – Brandon
La Rousee Salon & Spa – Aveda – Oxford
Hairlines Salon – Southaven
Chuck Kelly Salon Spa – Aveda – Gulfport
Natural U Hair Salon – Jackson
Posh Salon & Spa – Vicksburg
The Company Salon & Spa – Pascagoula
Further, if you are looking to advance your career, you may consider becoming a master esthetician or esthetics instructor!
---
Step 5. Develop your Skills and Achieve Advanced Credentials
Master Esthetician
To be eligible to apply for a master esthetician license, you must meet the following requirements:
Have been licensed in Mississippi for at least twelve (12) months
Completed a minimum of sixteen (16) hours of continuing education within the preceding licensing period
If you are eligible, you will apply for a master esthetician license by completing the following steps:
Include $70.00 application fee
Provide proof of sixteen (16) hours of continuing education
Submit current esthetician license renewal form
Submit two (2) passport photos
You will submit all documents to the Board, and upon acceptance, the board will issue you a Mississippi master esthetics license!
Esthetics Instructor
In order to be eligible to apply for an instructor license, you must meet the following requirements:
Graduate form a one thousand (1000) hour esthetics instructor training program
OR
Graduate from a six hundred (600) hour instructor training program and have at least two (2) years of work experience as a licensed esthetician
If you meet these eligibility requirements, you may apply for an instructor license examination! To apply, follow these simple steps:
Submit two (2) Passport Photos
Submit Proof of High School Education
Submit Esthetics Instructor Training Transcripts
Submit Proof of Attendance to a Board Sanctioned Methods of Teaching Seminar
Once you are approved, you will be given instructions on taking the Mississippi Instructor Exam. Upon passing this exam, you will be issued an instructor license.
---
Step 6. Renew your Esthetician License Biannually
You will need to renew your Mississippi esthetician license every two years. The Board will notify you of your upcoming renewal, at which time you must submit the renewal application and the $50.00 renewal fee.
As an esthetician, you will not need to complete any hours of continuing education in order to renew your license; however, as a master esthetician or instructor, you will:
If you hold a master esthetics license, you will need to complete at least eight (8) hours of continuing educating in order to renew your license.
If you hold an esthetics instructor license, you will need to complete twenty-four (24) hours of continuing education during your biannual licensing cycle.
---
Esthetician Salaries and Job Prospects in Mississippi
Mississippi's grand casinos, destination resorts, and luxury day spas rely on skilled estheticians like you to keep clients with deep pockets coming back for more. Although the demand for skincare specialists statewide in Mississippi is expected to rise by just 5% in the next several years, you can still hone your trade enough to snap up salaries in the $50k range here, and even more if you happen to live in Jackson.
Estheticians with the foresight to branch out into product sales and self-promotion become more marketable to employers willing to spring for high salaries. Plus with some marketing and sales practice they'd be better prepared to go it on their own when making the leap to become independent skincare specialists.
Statewide Median Salary + Opportunities for Tips, Commissions and More
There's more than one way to bring home the bacon in Mississippi, and it's often done behind the scenes. Any high paid esthetician will tell you that hourly wages are only part of what they actually make. You can make a killing by collecting a commission on retail sales of products and add-on services, while bagging an extra 20% in customer tips for every appointment. This is why so many estheticians are dedicated to creating a loyal client base. Some employers also offer bonus bucks to top performers, so it's wise to focus on extra income sources and capitalize on them.
In 2017, the median base hourly rates and annual salaries for estheticians in Mississippi looked like this, with experience and location having a lot to do with determining who falls on the lower and higher end of the range:
Hourly Wage
Low-End: $10.92
Mid-Range: $21.56
High-End: $26.88
Annual Salary
Low-End: $22,720
Mid-Range: $44,850
High-End: $55,910
If an hourly wage gig just isn't your style, you'll likely rent a booth at a local spa or salon for a set fee. If you go this route, you're basically an independent worker with the freedom to book your own appointments and start building your own client list.
Skin Care Specialist Salaries in Jackson and Gulfport
As the state's biggest city, Jackson is naturally an energetic place where exclusive hotel salons, state-of-the-art medical spas, and chic wax parlors are constantly on the lookout for talented estheticians to hire. And once you're hired here, you've pretty much hit the mother lode. In 2018 Jackson was listed among the ten top paying metro areas in the country. That's not to say that you can't hit target salaries elsewhere, it's just tends to come easier here.
Jackson
Low-End: $27,090
Mid-Range: $54,530
High-End: $68,250
Gulfport-Biloxi
Low-End: $19,440
Mid-Range: $30,580
High-End: $36,140
2017 salary data provided by the U.S. Department of Labor-Sponsored resource CareerOneStop –https://www.careeronestop.org/ExploreCareers/Plan/salaries.aspx. State and MSA (Metropolitan Statistical Area) data includes estheticians at all levels of education and experience. This data does not represent starting salaries. Employment conditions in your area may vary.  
2016 job growth data provided by the U.S. Department of Labor-Sponsored resource Projections Central – https://projectionscentral.com/Projections/LongTerm
All data accessed June 2019.
5 Notable Esthetician Programs in Mississippi
Wedged in between the raucous stylings of Louisiana and the stately elegance of Alabama, Mississippi has something of its own to offer when it comes to beauty and skin care. The fine esthetics schools in the state keep producing excellent estheticians, fully up-to-date in the latest makeup and facial techniques. Other schools in nearby states also provide terrific options to Mississippi esthetics students, so we included a few nearby options here to round out the list. With an average tuition rate of only $9,005, there are some very affordable programs available to students of esthetics in Mississippi.
Here you'll find our selection of the top schools in and around Mississippi offering programs that meet state licensing requirements.
Day Spa Career College
- Ocean Springs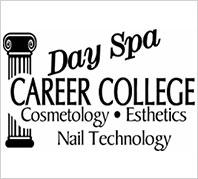 Tuition: $9,850
Kit Cost: $302
Program Length: 5 months
With 100 percent on-time graduation and job placement rates, the Day Spa Career College hits an instant twofer for students serious about getting through their training and into a lucrative position in the esthetics industry. A job placement program helps ensure graduates find a position they love. In this comprehensive program, students study the latest methods and techniques including microdermabrasion. Graduates tend to leave the school with very little outstanding loan debt. Veteran's benefits are accepted to help cover the cost of tuition.
D'Jay's Institute of Cosmetology & Esthiology
- Baton Rouge, Louisiana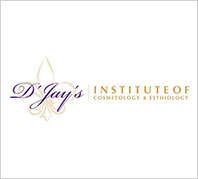 Tuition: $13,000
Kit Cost: $500
D'Jay's hits our scoring system trifecta: a high job placement rate (82 percent), a high on-time graduation rate (51 percent), and low rates of outstanding student debt among graduates. That makes this school the perfect choice for students who are serious about getting their education completed and getting a job in the industry fast! D'Jay's modern teaching techniques and up-to-date curriculum mean that graduates hit the streets with the right knowledge to succeed in the industry.
Magnolia School of Cosmetology
- Magnolia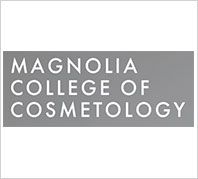 Tuition: $8,000
Kit Cost: Included in tuition
Magnolia offers a below-average tuition rate when compared to other schools on our list. Students study the art of skin care both theoretically and practically, diving into detailed information about skin type analysis and corrective facial treatments. Hair removal techniques are taught together with sanitary and appropriate protection measures for both customers and estheticians.
Mississippi Institute of Aesthetics, Nails, and Cosmetology
- Clinton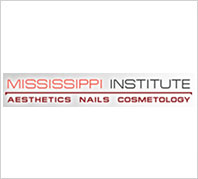 Tuition: $6,300
Kit Cost: $800
Program Length: 4 months
As the lowest-priced program on our list, the Mississippi Institute offers an exceptional value! With a job placement rate of 78 percent for new graduates, it's clear the Institute has a lot more to offer than just affordable tuition. The institute does a solid job of providing a business skills background that ensures any graduate is capable of going on to become an independent practitioner, or even an owner of their own facility someday. A job placement service helps graduates get off to the right start with a position that is the perfect fit for their skills.
Tennessee Academy of Cosmetology
- Memphis, Tennessee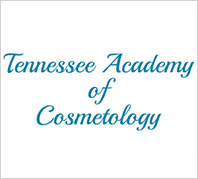 Tuition: $7,875
Kit Cost: $1,000
Program Length: 6 months
It's true, the best esthetics school available to esthiology students in Mississippi is actually in Tennessee! TAC makes traveling worth the trouble for prospective esthetics students, with a high on-time completion rate, high job placement rate, a dedicated job placement service for graduates, and a great business skills education as part of the program!
The school accepts G.I. Bill benefits from qualified military veterans to cover tuition costs. Tuition is among the lowest of any of the schools on our list, but the training is top-notch, covering advanced skin care services like high frequency, galvanic, vacuum, and steam treatments, and teaching the use of diamond-dermabrasion machines and modern electronic therapies.