In a culture where everyone wants their skin to look young, supple, and radiant, estheticians hold the key. As a licensed esthetician in Montana, you will get to learn the secrets of beautiful skin and become part of the state's burgeoning skin care industry. The job market for skin care specialists is particularly strong in Billings where there is one licensed esthetician for every two thousand workers, according the US Department of Labor.
Working in one of Montana's top salons or numerous resort spas, you will have an opportunity to work with wealthy residents and tourist alike, performing such services as makeup application, waxing, specialty body services, permanent cosmetics, facials, and microdermabrasion.
To begin your exciting career as an esthetician in Montana, you first need to be licensed through the Montana Board of Barbers and Cosmetologists. For guidance on how to become a licensed esthetician in Montana, follow these simple steps:
---
Step 1. Graduate from a 650-Hour Esthetician Training Program
Your first step toward a Montana esthetician license is graduating from esthetician school. The Montana Board requires that the school provide at least six hundred and fifty (650) hours of training, with the hours distributed among different subjects as follows:
Seventy (70) hours of Training in Bacteriology, Sanitation, Sterilization, Safety, Anatomy, Physiology, Blood Spills, Disorders and Skin Diseases, Electricity, Chemistry, Light Therapy
Three hundred (300) hours of Training in Massage, Skin Care, Makeup, Cosmetics, Facials, Essential Oils, Skin Exfoliation (manual, chemical, and mechanical)
Fifty (50) hours of Training in Waxing
Seventy (70) hours of Training in Salon Management, Business Methods, Appointment Books, Customer Service, Professional Ethics, and Current Montana State Board Laws and Rules
One hundred and sixty (160) hours of Training up to the digression of the school
Once you have completed your Montana esthetician education, you may apply to take the National licensing exams.
---
Step 2. Submit your License and Exam Application
To apply for examination and licensure, you must be at least eighteen (18) years old, have completed high school or the equivalent, and complete the following steps:
Submit Completed License Application
Attach Copy of Birth Certificate or Driver's License
Attach Copy of High School Transcripts (or equivalent)
Provide Diploma from Esthetician Training School
Submit $80 Application Fee
When the Board receives, reviews, and approves your application, you will receive notification of your eligibility to take the National Exams. This will come in the form of an Admission Letter. Once the Board receives your passing exam scores, a permanent license will be issued to you.
Out-of-State Applicants
If you have previously held an esthetician license in another state and you wish to apply for a Montana license based on your previous license, you must meet the following criteria:
Hold active license in good standing from another state
Provide an original verification of license
Pass Board approved written and practical exams with a score of at least 75% or higher
If you meet these criteria, you will submit the following information in order to apply for a Montana license:
Completed License Application
Proof of Date of Birth
Copy of High School and Esthetician School Transcripts
License Verification
Original National Exam Scores
$80 Application Fee
Once the Board approves your out-of-state application, the Montana Board will issue you a permanent license.
You will need to submit all application information and documentation (for both examination and out-of-state applications) to the Montana Board at the following mailing address:
Montana Board of Barbers and Cosmetologists
P.O. Box 200513
301 S Park, 4th Floor
Helena, Montana 59620
---
Step 3. Pass the NIC Licensing Exams
The Montana Board offers the national esthetician exams through the National-Interstate Council of State Boards of Cosmetology (NIC). Once you receive your eligibility notice, you will be able to schedule both portions of the national exam: the practical portion and the written portion.
Practical Exam
The practical exam will require you to bring your own kit, smock, and mannequin or model. You will be tested on your performance of the following esthetician services:
Set Up
Client Protection
Cleansing the Face
Hair Removal
Facial Makeup
Steaming the Face
Manual Extraction
Written Exam
The written exam is a computer-based exam that will measure your knowledge, and it will include, but is not limited to, the following esthetician information:
Microbiology
Levels of Infection Control
OSHA Safety Procedures
Blood Spills
Skin Growth, Cells, and Histology
Disorders of the Skin
Skin Care Ingredients and Composition
Skin Analysis
Exfoliation Procedures
Cleansing Procedures
Facials
Masks
Face and Body Treatments
You must pass both of these Montana Board approved Esthetics exams with of score of at least 75% or higher. Once the Board is notified of your passing scores, the Board will issue you your Montana Esthetician License!
---
Step 4. Start your Career as an Esthetician and Renew your License Every Two Years
Congratulations! Now that you may legally work as an esthetician in Montana, consider looking for jobs as a makeup specialist, an eyebrow arch expert, a medical esthetician, or a waxing specialist. You may even find that your knowledge of makeup products and application techniques makes you a perfect makeup salesperson. If you are looking to work as a skin care specialist at a salon or spa, check out some of the these top locations in Billings:
Tallman Dermatology & Medical Spa
Central Wellness
Julie Solberg Massage Therapy
Willow Creek Dayspa & Salon
Carizzma Salon
ULTA Salon
Massage Envy
Esthetics Teacher
If you want to advance your career, one great way is to become an esthetics teacher. To become an esthetics teacher in Montana, you must meet the following eligibility requirements:
Hold current esthetician license
Complete six hundred and fifty (650) hours of teacher training
OR
Actively work as a licensed esthetician for the immediately previous three (3) years
If you meet these eligibility requirements, Montana will allow you to submit the application for the Instructor Examinations.
License Renewal
You will need to renew your Montana esthetician license by March 1st every two years. To renew, submit a renewal application and the $80 renewal fee. The Montana Board allows estheticians to renew their licenses online.
---
Esthetician Salaries and Job Prospects in Montana
Skincare specialists can find their niche in Montana's emerging beauty industry by checking out job opportunities springing up at luxury lodge resorts, major salon chains, and even at the makeup counters of upscale department stores. Local employers are hiring an average of 140 new jobs every year amidst a 12% increase in demand for estheticians that is expected to last till 2026. Once you're settled into a position that works for you, you'll definitely want to stick around.
Tips, Commissions, and Other Ways to Add to Your Base Pay
In the skincare industry, your pay doesn't come solely from your hourly wage. In fact, there's an entire system in play that lets you supplement your income—so learn how to work it. First of all, clients generally understand they are expected to tip you 10% to 25% over your service fee. You can help control what your gratuity will be like by going above and beyond the basic protocols of customer service and forging stellar relationships.
Your esthetics skills are something that all kinds of different local employers will really value. Some specifically look for product demo and retail sales experience, which might help land you a job that pays great commission for selling products and services. You might be surprised to learn that many employers are willing to cut you in on the action.
That being said, you don't necessarily need an employer. With enough savings, estheticians can rent space at a salon or spa where you essentially become your own boss. This allows you greater control over the prices you charge. But nothing beats becoming a spa owner, because that's where the real money is.
Until then, here's what to expect as far as your basic income in Montana before tips and commissions:
Hourly Wages
Low-End: $10.03
Mid-Range: $14.56
High-End: $24.30
Annual Salaries
Low-End: $20,850
Mid-Range: $30,280
High-End: $50,550
2017 salary data provided by the U.S. Department of Labor-Sponsored resource CareerOneStop – https://www.careeronestop.org/ExploreCareers/Plan/salaries.aspx. State and MSA (Metropolitan Statistical Area) data includes estheticians at all levels of education and experience. This data does not represent starting salaries. Employment conditions in your area may vary.  
2016 job growth data provided by the U.S. Department of Labor-Sponsored resource Projections Central – https://projectionscentral.com/Projections/LongTerm.
All data accessed June 2019.
6 Notable Esthetician Programs in Montana
Millions of Americans have long recognized Montana as a favorite vacation destination, and word has gotten out. For several years now, Montana has become the quiet destination for Hollywood's rich and famous, who have been purchasing ranches and mountain cabins to get away from the buzz of the city in nature's grandest cathedral. And while they are on vacation, they want to look good! A trip to a quiet mountainside spa is just the ticket, and Montana esthetics schools are producing skilled estheticians to fill all those jobs. With an average tuition cost of just over $7,000, esthetics training is affordable in Montana and the job prospects are excellent.
Here you'll find the top schools in Montana that offer full esthetics programs that meet the requirements for state licensure.
Austin Kade Academy
- Idaho Falls, Idaho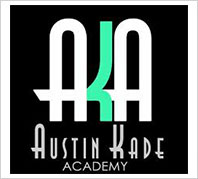 Tuition: $7,100
Kit Cost: $1,500
Program Length: 4 months
Although AKA is in Idaho, not Montana, it's still good enough to make our list of top esthetics schools available to Montana residents! The program trains students for work in salon, spas, or doctor's offices, but also aims at preparing them for running their own business with advanced business skills training. The Academy even offers scholarships to qualified candidates to help cover the cost of tuition.
Bold Beauty Academy
- Billings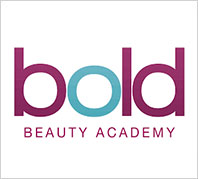 Tuition: $7,440
Kit Cost: $1,220
Bold Beauty Academy hits all the typical high points of a modern esthetics education with in-depth instruction on facials, hair removal, makeup artistry, and advanced skin care techniques. But it also goes the extra mile by teaching students the basics of finance and business, so they are prepared to go right from graduation to advanced management positions in salons and spas anywhere in the state. Another way the school goes above and beyond is in community involvement. Students are involved in fundraising activities, humanitarian programs, and outreach services throughout their time at the academy.
Crevier's Academy of Cosmetology Arts
- Kalispell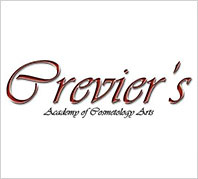 Tuition: $5,000
Kit Cost: $1,100
Kalispell's Crevier's Academy is one of the premier esthetics schools in Montana. With the highest job placement rate for graduates, it's a sure bet for students intent on finding work as soon as they finish the program. And with a 75 percent on-time completion rate, the Academy is one of the best in the state for making sure students do finish and pass their licensing exams. A job placement department helps line up positions for graduates, and the school provides business training in addition to traditional esthetics skills such as skin care and hair removal. VA benefits are all accepted here.
Health Works Institute
- Bozeman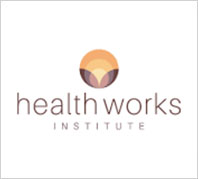 Tuition: $9,675
Kit Cost: $2,667
Program Length: 8 months
Health Works has a 100 percent on-time completion rate for students, the best in the state. Together with a 75 percent job placement rate—facilitated by a career services section that helps students find their ideal positions after graduation—this institute is a good bet for esthiology students serious about a career in the health and beauty industry. Other advantages to the program include a strong business training aspect, which prepares graduates for independent practice or the possibility of owning their own spa or salon someday. The Institute accepts G.I. Bill benefits from qualified veterans. Graduates also leave HWI with the lowest student loan debt rates in the state!
Montana Academy of Salons
- Great Falls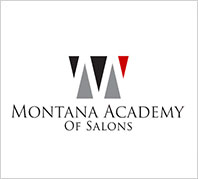 Tuition: $7,200
Kit Cost: $2,600
Program Length: 7 months
The Montana Academy of Salons is dedicated to student success, and they demonstrate that dedication by constantly updating their esthetics curriculum to reflect the latest skin care products, techniques, and technologies. As a premier Redken school, the academy has early access to some of the best products, something that other schools can't match. A clean, bright, spacious salon floor with full-length mirrors and roomy work stations make learning easy.
A business training element in the curriculum ensures that students are ready to manage their own independent esthetics practice, and the academy provides career assistance services. VA benefits are accepted and some scholarships are even made available to qualified students.
True Colors LLC Cosmetology Training Center
- Billings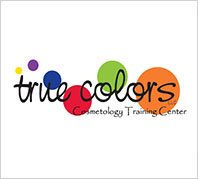 Tuition: $6,000
Kit Cost: Included in tuition
True Colors has top-notch facilities for student estheticians where instructors deliver advanced training in the skincare skills they'll need in a competitive industry. The school is one of the most affordable in the state, providing excellent value anyway, but it also offers four scholarships to prospective students to help pay the way. Community involvement is important in Montana, and True Colors holds up their end of the pact by involving students in various community and charitable events.