As an esthetician, you hold the secrets to beautiful, healthy, and radiant skin, and Nebraska is the perfect place to learn to master those secrets. Nebraska's occupational projections reveal that the beauty industry is one of the fastest growing in the state, with an expected job growth rate of 19.7% in the years leading up to 2020. This means great opportunities for aspiring estheticians in the state.
For a simple guide on how to become a licensed esthetician in Nebraska, follow these steps:
Omaha has the highest concentration of estheticians in the state with a ratio of more than one for every two thousand jobs, according to the US Bureau of Labor Statistics. The booming beauty industry makes Nebraska the perfect place to begin a rewarding career as an esthetician.
To begin a career as an esthetician, you will first need to become licensed through the Nebraska Department of Health and Human Service's Board of Cosmetology. The Board creates different education and examination standards for all beauty professionals in the state, including cosmetologists, electrologists, nail technologists, body artists, and, of course estheticians – the masters of skin health and beauty.
---
Step 1. Graduate from a 600-Hour Esthetics Program
The Nebraska Board of Cosmetology requires that your esthetician school provide you with at least six hundred (600) hours of training and class-based coursework. The Board also requires that a basic first aid course be included in this training. Other courses you may take include, but are not limited to:
Facials
Microdermabrasion
Chemical Peels
Skin Analysis
Hair Removal
Chemistry
Anatomy
Esthetician Product Knowledge
Makeup Products and Application
Sanitation and Safety
Salon Management and Ethics
Communication
The Nebraska Board of Cosmetology requires that you apply for your license within two (2) years of completing your education, or risk forfeiting your training hours and credits.
---
Step 2. Submit a License Application and Exam Request Form
Your next step is submitting your application for a license and examination. To submit this application, you must be at least seventeen (17) years old, have a high school diploma (or equivalent), and complete all of the following steps:
Fill out License Application
Submit Examination Request Form
Submit Copy of Birth Certificate
Provide Copy of High School Diploma (or equivalent)
Verify Successful Completion of First Aid Course (normally offered at your school of cosmetology)
Submit Certification of Completion of Esthetics School
Submit Appropriate License Fee (indicated by month on application)
Application for License by Reciprocity
If you want to apply for your license and have the exam waived, you must be at least seventeen (17) years old, have completed high school (or equivalent), and meet the following eligibility requirements:
Hold a current esthetician license from another state or jurisdiction
Provide proof of successful completion of written and practical exams
Submit verification of completion of at least six hundred (600) hours of esthetician study
If you meet these eligibility requirements, you may apply for a license and waive the exam. To do so, submit the following information to the Nebraska Board:
Esthetician Application by Reciprocity
Copy of Birth Certificate
Copy of High School Diploma (or equivalent)
Verification of Basic First Aid
Certification from Esthetician School
Proof of Original Exam Scores
Proof of Previous License in Good Standing
Appropriate Licensure Fee (indicated on application)
You may submit all of your application materials to the Board at the following address:
Department of Health and Human Services
Division of Public Health
Licensure Unit P.O. Box 94986
301 Centennial Mall South
Lincoln, Nebraska 68509
---
Step 3. Pass Nebraska's Board Licensing Exam
Once your application and exam request form has been approved, the Nebraska Board of Cosmetology will notify you of your eligibility to take the exam. Along with this, the Board will send you a notice with instructions on how to schedule your exam with the testing agency. The Nebraska Board of Cosmetology contracts with PSI Services to administer the exams.
As of January 1, 2004, the Nebraska Board only requires that you complete two exams: the jurisprudence exam and the written exam.
Jurisprudence Exam
The Nebraska Board created the jurisprudence exam to assess your knowledge of the Nebraska cosmetology rules and regulations. This exam is online, open-book, and free. You will need to complete this exam online, print it out, and send it in for grading. It is a 50-question, multiple choice exam. To complete this exam, follow these simple steps:
State of Nebraska
Licensure Unit
301 Centennial Mall South (P.O. Box 94986)
Lincoln, NE 68509
You will need to pass this exam with a score of 75% or higher. When the licensing unit grades your passing exam, the Board will issue you a certificate of completion.
Written Exam
This exam satisfies your esthetics license requirements. Before you schedule this exam, download and read the Nebraska Department of Health and Human Services Esthetician Exam Information. You will pay a $53 exam fee directly to PSI Services when scheduling your exam. The written exam will cover your knowledge on the following esthetics content areas:
Sanitation and Infection Control
Pathogenic and Non-Pathogenic Bacteria
Viruses
Levels of Infection Control
Safety Procedures
Disorders of the Skin and Glands
Hair, Follicle, and the Growth Cycle
Human Anatomy
Skin Care Products
Factors that Affect the Skin
Basic Chemistry
Integumentary System
Skin Histology
Electricity
Hair Removal
Steaming and Exfoliation Procedures
Extraction Procedures
Color Theory and Makeup Application
Massage and Manipulation – Effleurage, Petrissage, Friction, Tapotement, Vibration, and Dr. Jacquet
PSI Services will notify the Board of your passing or failing scores. When you pass the exam, the Nebraska Board will issue you a Nebraska esthetician license! PSI Services offers this exam in two Nebraska locations:
12916 Millard Airport Plaza, Millard Airport – Omaha Nebraska
371 College Drive – Sidney, Nebraska
---
Step 4. Start your Career as an Esthetician in Nebraska
With your education and license as an esthetician, you are now well prepared to work in a variety of jobs. You may choose to look for part-time or full-time work at a local salon or spa, or you may even choose to look for a job as a makeup artist, beauty advisor, skin care product salesman, or esthetician in a medical spa or dermatology office.
If you're looking to advance your career, you may consider becoming an esthetics instructor. The Nebraska Board indicates that your job description as an esthetics instructor will include teaching any and all of the esthetician practices in a school of cosmetology or a school of esthetics. To become an estheticism instructor, you will need to complete the following steps:
Hold current esthetician license
Receive nine hundred and twenty-five (925) hours of Esthetics Instructor's Training in a school of esthetics
Pass instructor licensing exam with at least 75%
Submit an instructor license application
Eventually, you may even consider applying for a salon license, so that you can open, own, and manage your own skin care practice.
---
Step 5. Continue Competency to Renew your Esthetician License
You will need to renew your Nebraska esthetician license on September 30th of even numbered years. In order to renew your license, you will need to complete eight (8) hours of approved continuing competency during the licensing cycle.
Taking continuing competency courses will help you maintain your knowledge and skills, learn new techniques and clinical advances, and will ensure you stay on the cutting edge of new research. The Nebraska Board allows you to earn these hours through any of the following pathways:
Continuing Education Program
Home-study
CPR/First Aid
Equipment Use
Product Knowledge
Marketing
Academic Credit Through a College, University, or Technical school
Licensure Examination
People Skills or Special Needs Training
Schools of Esthetics
Safety/Sanitation.
---
Esthetician Salaries and Job Prospects in Nebraska
Nebraska's full-service salons and luxury spas are experiencing a hike in demand for esthetics services, which is reflected in a 12% job growth rate that's expected to continue into 2026. As you look to nail down a dream job of your own in the esthetics field, you'll no doubt be drawn to Lincoln, Omaha, and Nebraska City where opportunities are way more ubiquitous than in other less populated areas. And even though Nebraska isn't exactly known as an employment mecca for skincare specialists, those that sit tight could make some of the biggest paychecks found anywhere in the country, with some here reporting salaries over $150,000 a year.
If you're a newly licensed or largely inexperienced esthetician, you're probably not taking home a six figure salary any time soon. But while you're out job hunting, you'll definitely notice that most employers still want to make it worthwhile for you to accept lower paying positions so they'll offer perks that can quickly supplement your income. Here's just a few common examples of what the best jobs could offer:
Retirement Plans
Health Insurance
Tuition Reimbursement
Employee Discounts
Paid Time Off
High Commission Rate
Hiring Bonus
Paid Licensure Renewal
Layer these hiring incentives on top of the 10%-25% in customer tips you're likely to make, and it's easy to see that even novice estheticians have a great shot at making great money.
For Estheticians, Nothing Beats Salaries in Omaha
Omaha might not normally seem like the best place to strike it rich as an esthetician. But in all seriousness, it's a million percent true. As recently as 2018 the Omaha-Council Bluff locale was named the highest paying metropolitan area for skincare specialists in the entire country. Right now, experts are sweeping over $150,000 in annual salaries here so it's definitely in your best interest to focus all your jobseeking attention on this top city.
Omaha-Council Bluffs
Low-End: $27,430
Mid-Range: $52,960
High-End: $153,650
2017 salary data provided by the U.S. Department of Labor-Sponsored resource CareerOneStop – https://www.careeronestop.org/ExploreCareers/Plan/salaries.aspx. State and MSA (Metropolitan Statistical Area) data includes estheticians at all levels of education and experience. This data does not represent starting salaries. Employment conditions in your area may vary.  
2016 job growth data provided by the U.S. Department of Labor-Sponsored resource Projections Central – https://projectionscentral.com/Projections/LongTerm.
All data accessed June 2019.
6 Notable Esthetician Programs in Nebraska
With an average tuition cost of $9,819, Nebraska's schools of esthiology offer students looking for a stable career in the expanding beauty and skin care industry an exceptional value. Even better, every single school on our list offers scholarships to prospective students, cutting the cost of attendance even further. Low cost doesn't mean settling, either: Nebraska is home to one of the top-ranked esthetics programs in the entire country, outscoring bigger and more expensive out-of-state schools. The state is a great choice for a quality education at an affordable price.
Here you'll find the top schools in Nebraska that offer full esthetics programs that meet the requirements for state licensure.
Bellus Academy
- Manhattan, Kansas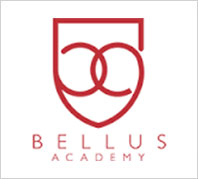 Tuition: $12,075
Kit Cost: $1,420
Program Length: 7 months
The Bellus Academy is actually in Manhattan, Kansas, but students might think they have ended up in the Big Apple based on the strength of the esthetics program there. A variety of scholarships are available to help get students started and VA benefits are accepted from qualified military veterans.
Business and marketing training helps students get a firm understanding of the industry they are going to enter, and a career assistance program helps them find their first position. Bellus also believes in giving back to the community and students regularly volunteer for charitable foundations like Habitat for Humanity or undergo training in the Cut It Out domestic violence recognition program.
Capitol School of Hairstyling and Esthetics
- Omaha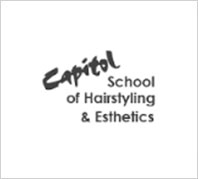 Tuition: $8,495
Kit Cost: $1,450
The Capitol School has great value, with lower than average tuition costs, but it's a terrific option for students who value community involvement in addition to a high-quality esthetics education. Students and staff have helped raise over $350,000 for the Lyal McCaig Image Recovery Center, a program dedicated to helping cancer survivors recover their looks and esteem after bouts with the deadly disease. The center is named after the former owner of the school, making the mission very personal for students and staff. Capitol even makes scholarships available to qualified students.
College of Hair Design
- Lincoln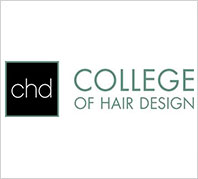 Tuition: $9,000
Kit Cost: $1,556
Program Length: 5 months
Not only does the College of Hair Design have a trendy, organized, open salon space that wouldn't be out of place in New York, but it also has a curriculum that hits all the marks in modern esthetics training: skincare, hair removal, body treatments, and a stellar business education!
The 82 percent job placement rate (a number boosted by a dedicated career services office) is the best in the state, and the school's 71 percent on-time graduation rate is one of the highest. Students typically graduate with very little outstanding loan debt, thanks in part to the school's acceptance of G.I. Bill benefits and several scholarships it makes available. You wouldn't think that such a great find would have one of the lowest tuition costs in the state, but CHD does, making it a tremendous value!
La' James International College
- Fremont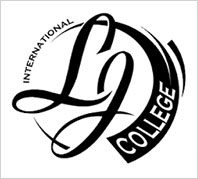 Tuition: $10,590
Kit Cost: $1,500
Program Length: 6 months
La' James has been in business for almost 50 years, a regional chain of schools that have been at the head of the industry for most of that time. The Fremont location uses the Bloom career building digital portfolio program, a high-tech way for students to get a jump on their career in the health or beauty industries. The school wowed us with that high-tech touch, but it also offers traditional amenities like business skills training and a job placement program. Some scholarships are even available through the college to help cover the cost of tuition.
Stewart School
- Sioux Falls, South Dakota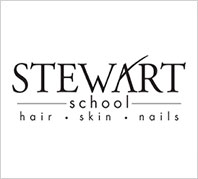 Tuition: $5,975
Kit Cost: $963
Program Length: 3 months
The Stewart School has the highest on-time graduation rate of any school on our list, with 88 percent of students completing the program within the time allotted. It also has a below average tuition rate, and offers scholarships to deserving students to help pay the way. A strong business skills training component in the program helps students understand the all-important marketing and financial aspects of the industry in addition to the body wraps, microdermabrasion, and skin treatments common to any esthetics program. The school also believes in maintaining a strong reputation in the community and supports a wide array of local charities and non-profits.
Xenon International Academy
- Omaha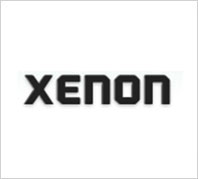 Tuition: $9,000
Kit Cost: $960
Program Length: 4 months
The Xenon Academy has a below-average tuition rate for the state, but that's just the beginning of the advantages that esthetics students will find here. The program teaches transformation by equipping students with knowledge and experience of the broad variety of disciplines and techniques that make up modern skin care. Facials, waxing, and regenerative treatments are all covered in the 4-month program, together with important business skills training. Students tend to graduate with very low amounts of student debt and several available scholarships can cut that number even further for qualified candidates!