Beauty starts with healthy, radiant, and glowing skin, but his can be a challenge with the low-moisture, desert climate of Nevada. As an aesthetician, you are the oasis in the desert, providing skin care that will reveal your client's natural beauty.
For guidance on how to become a licensed aesthetician in Nevada, follow these simple steps:
In Vegas, skin care is big business. Not surprisingly, Nevada has the second highest concentration of aesthetician jobs in the entire United States, with nearly one licensed aestheticians for every two thousand workers employed in the state. In particular, the Las Vegas and Reno-Sparks areas are known for having the highest employment levels for aestheticians in the state, driven by the many resort spas catering to tourists and storefront salons that cater to the entertainers, servers, and casino workers that support the state's tourist industry.
If you're ready to start your rewarding career as an aesthetician in Nevada, you will first need to earn a license through the Nevada Board of Cosmetology. The Board has different exam and education requirements for cosmetologists, hair designers, hair braiders, electrologists, nail technicians, and aestheticians.
---
Step 1. Graduate from a 900-Hour Program at one of Nevada's Aesthetician Schools
The Nevada Board of Cosmetology requires that you graduate from an approved esthetician training program that offers at least nine hundred (900) hours of coursework combined with practical training.
In Nevada, you are likely to take exciting courses that cover:
Basic Skincare
Dermanalysis
Facial Manipulations
Business Building Skills
Client Service
Sanitation Requirements
Human Anatomy
Professional Development
Salon Business Skills
Chemistry and Product Ingredients
Body Treatments
The Aesthetician's Role in a Medical Setting
Plastic Surgery
Infection Control
Nevada Laws
Once licensed as an aesthetician, you may take advantage of advanced education to become licensed in other areas of health and beauty such as electrology (permanent hair removal), cosmetology, hair design and more. Doing this may allow to better serve Nevada's discriminating clients.
---
Step 2. Submit an Application Request Form to the Nevada Board of Cosmetology
The Nevada Board requires that you first submit an application request form before you are allowed to submit your final license application. To do so, complete the following steps:
Submit In-State Student Application Request Form
Have your Aesthetician school send the Nevada State Board verification of graduation that breaks down the hours and subjects completed in training
Submit $15.00 Application Request Fee
Once the Board receives, reviews, and approves your requires for an application, you will receive a full application packet by mail within fifteen (15) days.
Out-of-State Applicants
If have ever held a previous aesthetician license in another state, you will apply for an out of state license. To do so, you will need to submit the following information:
Out-of-State Application Request form
Proof of Current License from previous State Board
Proof of Passing Scores for National NIC Written and Practical Exams
Submit Proof of all Requirements
$15.00 Application fee
If your application is approved, you will still need to pass the Nevada State Law Exam before you receive your Nevada aesthetician license.
For both in-state and out-of-state applications, you will submit your application request form to the Board at either of the following addresses:
State of Nevada
Board of Cosmetology
1785 E. Sahara, #225
Las Vegas, NV 89104
OR
State of Nevada
Board of Cosmetology
4600 Kietzke Lane, Bldg O-262
Reno, NV 89502
---
Step 3. Pass Written, Practical, and Sate Law Exams
To be eligible for an esthetician license, the Nevada Board of Cosmetology requires that you pass three exams with scores of at least 75% or higher: the written exam, the practical exam, and the Nevada State law exam.
The Nevada Board uses the National-Interstate Council of State Boards of Cosmetology (NIC) to proctor the written and practical exams. Once you pass all three exams, you will qualify for your Nevada aesthetician's license.
Written
Before you take the exam, download and read the written exam candidate information bulletin. The written exam will take about ninety (90) minutes, and it will assess your knowledge on aesthetician subjects including, but not limited to, the following:
Product Application and Removal
Cleansing Procedures
Steaming Procedures
Exfoliation Procedures
Massage Manipulation
Safety and Sanitation Requirements
Basic Chemistry and Anatomy
Facials
Color Theory
Hair Removal
Practical
Before you take the exam, download and read the practical exam candidate information bulletin. This exam will take over an hour, and it will assess your ability to physically perform the following aesthetician services:
Set up and Client Protection
Cleansing and Steaming the Face
Massaging the Face
Hair Removal of the Eyebrows
Facial Mask
Facial Makeup
Nevada State Law
You will want to download and read the Nevada Law Test Information Bulletin before studying for or taking this exam. For this exam, the Nevada Board requires that you have working knowledge of the following statutes and codes:
Definitions
State Board of Cosmetology
Sanitary Conditions
Unlawful practices
Cosmetologist's Apprentice
License
Display of License
Change of Location
Renewal of License
Cosmetological Establishment
Supervision by Licensed Person
Disciplinary Action
Exemptions
Prohibited Actions
Lease of Space
Conditions and Procedures
1st Offense Fines
To study these laws, you will need to order the Nevada Law Book online. After completing and passing the exam, the Nevada Board still encourages you to keep up to date on the laws by attending Board meetings or by serving a term on the Board.
---
Step 4. Get Started as an Aesthetician in Nevada and Renew your License Biannually
Congratulations! Now that you are a licensed aesthetician in Nevada, you can look for employment in the busy Vegas and Reno areas. If you are looking for employment as an esthetician at a salon, spa, or dermatology office, consider some the following popular options:
Jaclyn Allen – Las Vegas
Angie's Aesthetics – Las Vegas
Rumors Full service Salon – Reno
Nevada Center for Dermatology – Reno
Rose & Nana's Salon – Reno
Tangerine Salon and Day Spa – Reno
In order to renew your Nevada aesthetician license, you will need to complete at least four (4) hours of continuing education hours during each two-year renewal period. The Nevada Board of Cosmetology requires that these training hours cover infection control.
You may take the Nevada Infection Control Class and Test free of charge online. After completing the test online, you will get a completion certification. You will need to print and submit this certification with the renewal form that the Board sends you before your license expiration date along with a $70.00 renewal fee. If you lose the form, you may print a new renewal form online.
---
Esthetician Salaries and Job Prospects in Nevada
Skincare specialists come to Las Vegas for the pure magnificence of it all. According to the Las Vegas Spa Association, the city boasts the largest number of world class destination spas on the planet, attracting some 150,000 visitors a year. Combine that with an impressive array of stunning hotel salons and flashy medispas that service some of the world's most lavish spenders, and it's clear why estheticians flock here like money-motivated moths to a flame.
Even estheticians that don't work in Las Vegas have a pretty great job outlook ahead of them. The entire state is in the midst of a 12% growth spurt in the esthetics field that is projected to last through 2026, which will undoubtedly result is more high salaried positions.
Base Salaries for Estheticians in Nevada and How to Maximize Your Income
Estheticians generally have a hard time anticipating how much they will ultimately take home because so much of their income depends on commission, tips, and other incentives, which could literally stack thousands on top of base pay. Tips are pretty much a given for anybody in this industry, whether offered up as cash in hand after a day at the spa or added automatically to the bill, something that is standard practice in higher end establishments. Nowhere are clients more likely to tip generously than in Las Vegas where vacationers come from all over the world with plans to splurge.
Hourly Wage
Low-End: $8.16
Mid-Range: $11.32
High-End: $24.85
Annual Salary
Low-End: $16,970
Mid-Range: $23,540
High-End: $51,690
Outside of the high-end casino resort spas in more traditional locations that serve the residents of Vegas, some estheticians rent space from a salon owner and begin managing their own business affairs and setting their own appointments. In these arrangements, estheticians essentially become their own boss and keep what they earn after covering the cost of rent and other expenses. For the most ambitious, this provides the practice and exposure needed to eventually go on to own a spa or salon of their own one day.
Comparing Earning Potential in Las Vegas and Reno
Las Vegas is one of the biggest tourist vacation spots in the country so this is naturally where the most opulent establishments offering higher-end salaries are going to be located. Get busy becoming the hottest esthetician in town by mastering popular trends like microblading, eyebrow threading, and eyelash extensions. Start branding yourself using social media outlets to attract the kind of following that will make you an influencer in the skin care industry.
Las Vegas-Paradise
Low-End: $17,020
Mid-Range: $24,060
High-End: $52,550
Reno-Sparks
Low-End: $16,530
Mid-Range: $19,120
High-End: $24,600
2017 salary data provided by the U.S. Department of Labor-Sponsored resource CareerOneStop – https://www.careeronestop.org/ExploreCareers/Plan/salaries.aspx. State and MSA (Metropolitan Statistical Area) data includes estheticians at all levels of education and experience. This data does not represent starting salaries. Employment conditions in your area may vary.  
2016 job growth data provided by the U.S. Department of Labor-Sponsored resource Projections Central – https://projectionscentral.com/Projections/LongTerm.
All data accessed June 2019.
7 Notable Esthetician Programs in Nevada
Beneath the harsh sun and bright lights of casinos, Nevada is no place to have your skin looking pallid and sickly. With millions of tourists streaming through the state each year, there are a lot of previously unforeseen makeover emergencies that pop up during vacations, and the estheticians of the Silver State stand ready in spas and salons to perform that service. Consequently, Nevada's esthetics schools are some of the best in the nation, and command some of the top tuition rates: the state average is $14,004. But the education and the employment opportunities available are more than worth the cost of enrollment for Nevada estheticians.
Here you'll find the top seven schools in Nevada that offer full esthetics programs leading to state licensure.
Academy of Hair Design Beauty School of Las Vegas
- Las Vegas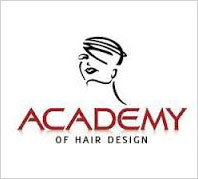 Tuition: $14,005
Kit Cost: $1,156
Program Length: 6 months
A 77 percent on-time graduation rate helps get students from AHD up and running quickly, particularly considering the relatively short six-month esthetics program offered by the school. Scholarships are available, and the school believes the goals of students are something to be taken seriously. Students are treated with respect and consideration.
Aveda Institute
- Las Vegas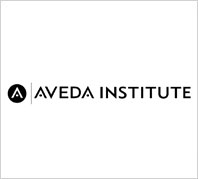 Tuition: $14,303
Kit Cost: $1,500
Program Length: 7 months
Aveda is known everywhere for their advanced skin care products, and in the thin desert air amid the bright lights of Las Vegas, those products and people who know how to use them are more in demand than anywhere else in the country. Aveda has a 69 percent on-time graduation rate, and a coordinating agreement with the many Aveda spas and salons to aid in job placement anywhere in the country. A glitzy, high-tech salon awaits students at the Las Vegas location, as does a comprehensive business skills education. Aveda is strongly involved with environmental causes, and students participate in various fundraisers and charitable works during their time at the school. Aveda offers a number of different scholarships, and accepts G.I. Bill benefits.
Euphoria Institute of Beauty Arts & Sciences
- Las Vegas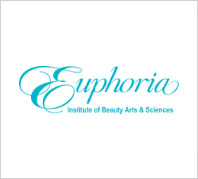 Tuition: $16,085
Kit Cost: $170
Program Length: 5 months
The Euphoria Institute offers a creative backdrop for the professional business of beauty. Students there have an 81 percent on-time graduation rate. As part of the larger Lincoln Tech training system, a well-established career services department has considerable experience with job placement after state licensing is awarded. Scholarships and VA benefits are both available to Euphoria students, and both are often put to good use, since Euphoria students tend to graduate with very low levels of student debt.
Expertise Cosmetology Institute
- Las Vegas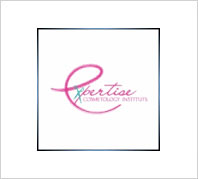 Tuition: $13,100
Kit Cost: $1,300
Program Length: 7 months
Expertise goes the extra mile for students when it comes to education in business fundamentals—a special twelve week component of their esthetics course offers time-tested techniques to grow business, increase sales, and improve income, paving the way for students who want to own or manager their own spa someday. And, in a state with some of the most expensive esthetics programs in the country, Expertise offers the advantage of below-average tuition rates.
G Skin & Beauty School
- Las Vegas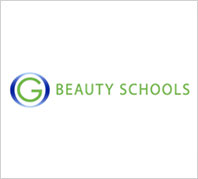 Tuition: $15,023
Kit Cost: $411
Program Length: 8 months
G Skin is a small chain that has worked hard to establish their reputation in the industry. A hands-on curriculum helps students get practical experience with clients in the real world to gain preparation and confidence before sitting for their state licensing exams. The school even offers extra intensive study of the ingredients found in beauty supplies, which students master before moving on to techniques such as facials, back treatments, and aromatherapy.
International Academy of Style
- Reno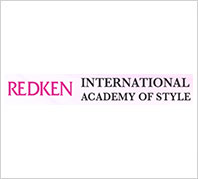 Tuition: $12,640
Kit Cost: $2,950
Program Length: 7 months
With a 100 percent on-time graduation rate, the International Academy of Style is the place to go for students who are motivated to get through the schooling and get out into the real world to start making money. Those students are probably some of the most value-minded in the first place, since IAS has a below-average tuition cost in a state where the rates are high. Several scholarships are made available for the even thriftier attendees. But more happens at IAS than just esthetics training. The school also supports charities such as the Wounded Warrior Project and Shriner's Hospitals.
Milan Institute of Cosmetology
- Reno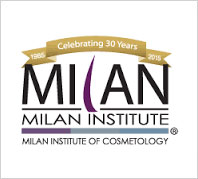 Tuition: $12,873
Kit Cost: $1,627
Program Length: 11 months
The Milan Institute is nestled in alongside the gorgeous Truckee River in Reno, a picturesque location for a modern, up-to-date salon space. The Institute offers advanced business skills training to give graduates the confidence they need to find success in the industry after graduation. A career services department helps place graduates into the ideal positions after they finish the program. Most graduates complete the program on time. The school charges an affordable tuition rate for the state, and VA benefits are accepted for military veterans.