New Hampshire's charm and discriminating spa-goers have created a welcoming environment for high-end spas. Organic Spa magazine rated the Mountain View Grand Tower Spa in Whitefield as one of the top ten organic spas in the nation. Whether catering to the elite in one of New Hampshire's resort spas or practicing your craft in an art community in the Lakes Region, earning an esthetician's license will provide you with a wealth of options.
Follow this step-by-step guide to learn how to become a licensed esthetician through the New Hampshire Board of Barbering, Cosmetology and Esthetics:
---
Step 1. Enroll in a New Hampshire Esthetics School
Your first step to becoming a New Hampshire esthetician is to enroll in an approved esthetics program. Four schools offer programs in these cities:
Bedford
Keene
Manchester
Stratham
Three of these esthetician schools have multiple cosmetology training programs in addition to dedicated esthetics coursework. One is totally devoted to the study of skin care.
You will take at least 600 hours of classes to qualify for your license. In addition to classes in skin science, you will receive practical training in such things as:
Facials

Basic
Advanced clinical
Facials with machines

Chemical peels
Eye lash and brow tinting
Eyelash extensions
Hair removal
Hot stone back treatment
Make up
Manual lymphatic drainage massage
Microdermabrasion
Pedicures
You will also participate in classes that will help you prepare for the business side of working in an esthetics practice. This will cover everything from resume writing to preparing for your interviews. You will also learn about the techniques for selling products and treatments.
---
Step 2. Apply for your Exams and Get your Temporary Permit
When you graduate from your program, your school will give you an application to submit to the testing company—DL Roope Examinations. You will need the appropriate ID and a letter from your school that verifies your training. Your school will assist you in completing and submitting your application.
When the testing company receives your application, they will let the Board know and you will be notified to submit your Questionnaire for Licensure form. Once that has been processed, the Board will issue a Temporary Permit, and you can start working as an esthetician! This permit expires on the day you take your practical exam.
Apprenticeship and Out-of-State Applicants
You may also be able to get Board approval to take the exam if you have worked as an apprentice.   If you don't have 600 hours of course credits, you will get a notarized letter of work experience verifying that you have worked for at least 1,200 hours. When the Board has verified your qualifications, they will send you an exam application and a Verification of Eligibility form.
If you recieved your esthetics education in another state, you must print and submit this form.
---
Step 3. Pass the Theoretical, Practical and State Law Exams
You will have to pass exams on esthetics theory and practice along with a New Hampshire state law exam. These exams are held at least every six months. The Board will send you a letter at least 10 days before your exam to inform you of where and when you will be testing. State law requires that you take the first available exam.
Your written exam will be held in a different location than your practical exam. You should wait to schedule the written exam until you know when your practical is, so you don't accidentally schedule them for the same time. If you schedule your written exam for the same day as your practical, you need to leave enough time to travel between the two exam sites.
Preparing for Your Exams
Although your education should have prepared you well, you should study ahead of time. New Hampshire supplies a study guide for the state law exam. You will need a score of 75 to pass your written and practical exams. Specific study guides are recommended for both exams:
New Hampshire Practical Esthetics Exam
You will show your knowledge of esthetics techniques when you take your three-hour practical exam. How well you ensure the safety of your clients is a major part of this exam, so you must have thoroughly mastered sanitation techniques. You will be asked to display your skill at performing a variety of esthetic techniques ranging from facial masks to removing hair from eyebrows.
You must provide your own supplies kit and mannequin head for the practical exam. You can find a checklist of supplies you need in the candidate information bulletin. You can find the answers to many of your questions about this exam on the DL Roope esthetician FAQ page.
National Written Esthetics Exam
This 90 minute exam measures your understanding of esthetics theory and scientific concepts. Like the practical esthetics exam, you need to thoroughly understand safety and sanitation techniques. Slightly more than half the exam is on scientific concepts, while the rest is on skin care and services. You can find sample test questions in the candidate information bulletin.
---
Step 4. Obtain Your Esthetician License
Once you have passed your exams, you can print a copy of your result letter from the DL Roope website. You will need your candidate number to do this.
You need to return your expired temporary permit to the Board. The Board will then send out your license and you can start practicing as a fully licensed esthetician!
If you have an esthetician license from another state, you have to go through several steps to get your New Hampshire esthetician license:
Pay a $100 fee
Submit your reciprocity form
Provide a 2 x 2 passport photo
Submit your completed questionnaire
Obtain a Certification of State Licensure form from your State Board

Must have the embossed state seal
Must come directly from your State Board

Training transcripts
One of these:

Proof of a high school education
Copy of your driver's license or birth certificate if you are 21 or older

Copy of your current esthetician license
Information on what exams you took and what language they were in

Hands on practical exam and written exam in English required
If you haven't completed 600 hours of training, you need a notarized letter from an employer or co-worker stating that you have 3,000 hours of esthetician experience.
---
Step 5. Start your Practice in a New Hampshire Salon or Spa and Keep your License Current
New Hampshire's stunning mountain views attract many visitors to a number of high-end mountain resort spas where estheticians offer signature treatments:
Mountain View Grand Tower Spa—Whitefield
Red Jacket Mountain View Resort—North Conway
Wentworth by the Sea—Portsmouth
If art deco is more your style, the Cascade Spa at Mill Falls at the Lake in the Lakes Region offers unique ambiance – or you could practice in one of Hanover's many spas.
Once you have worked for a few years and mastered your craft, you can open up your own salon!
Your license will expire in the next odd year after it was issued. It will be good until the last day of your birth month. You will need to submit a renewal form with the required information and fee, and the Board will send you a new license.
You only need continuing education to renew your license if you are an instructor. In that case, you must have certificates to prove that you took 28 hours of continuing education credit during each two-year renewal period.
---
Esthetician Salaries and Job Prospects in New Hampshire
New Hampshire's reputation as a vacation and retirement destination along the Eastern seaboard, the affluence of the people that live here, and even its close ties to the vibrant metro area of Boston all help to keep esthetician job opportunities alive and well here. In 2018, the Boston-Cambridge-Nashua area was actually named among the top ten places for skincare specialist jobs in the country. At the time, estheticians working here took home an average of $48,120 a year.
There's a growing demand for expert skin care specialists in New Hampshire, something that's leading to more jobs for anybody with the right skills. During the ten-year period leading up to 2026, job opportunities for estheticians in the state are going to grow by some 13%, something that should make new skincare specialists even more confident about the prospects for landing a good paying job here in the years to come.
Base Pay for Estheticians in New Hampshire and How You Can Add to It
The best paid estheticians don't necessarily earn high hourly wages. But they do know how to maximize their income by focusing on upping their commission take, offering personalized treatments and customer service to maximize customer tips, and investing serious time in learning the latest trends, techniques, and marketing tactics. By successfully layering income derived from tips and commissions on sales, you could realistically add 25% or more to your base pay.
Hourly Wages
Low-End: $8.86
Mid-Range: $15.10
High-End: $23.37
Annual Salaries
Low-End: $18,420
Mid-Range: $31,400
High-End: $48,600
After racking up some cash, many estheticians veer away from hourly wage gigs in favor of renting space in a neighborhood spa or salon. This employment model gives you way more autonomy because you're able to set your own appointments and keep whatever money comes in after covering the cost of rent and other expenses.
Picking Up Paychecks in Manchester
Estheticians are instinctually drawn to Manchester's vibrant urban environment because it features loads of department store chains, waxing studios, and day spas looking for new hires. Aside from competitive hourly wages, you can expect employees here to seal the deal by offering product discounts, flexible schedules, and paid vacation, health insurance and even 401k plans in some cases.
Hourly Wages
Low-End: $12.18
Mid-Range: 14.95
High-End: $19.19
Annual Salaries
Low-End: $25,330
Mid-Range: $31,090
High-End: $39,910
2017 salary data provided by the U.S. Department of Labor-Sponsored resource CareerOneStop – https://www.careeronestop.org/ExploreCareers/Plan/salaries.aspx. State and MSA (Metropolitan Statistical Area) data includes estheticians at all levels of education and experience. This data does not represent starting salaries. Employment conditions in your area may vary.  
2016 job growth data provided by the U.S. Department of Labor-Sponsored resource Projections Central – https://projectionscentral.com/Projections/LongTerm.
All data accessed June 2019.
5 Notable Esthetician Programs in New Hampshire
New Hampshire may be one step removed from the major metropolitan areas of the East Coast, but the state's schools of esthetics can compete with the best in the nation. Outdoor recreation is the name of the game in New Hampshire, and all those vacationing hikers and skiers need protection from windburn and ultraviolet radiation, as well as restorative spa visits after long weekends in the mountains.
Fortunately, New Hampshire's esthetics schools are turning out some of the best trained estheticians in the country. At an average cost of $11,076 for the esthetics programs that made our list, New Hampshire esthetics schools won't break the bank, and the gorgeous natural environment coupled with the most modern facilities make them an ideal place to prepare for a successful career in esthetics.
Here you'll find our pick for the top five schools in New Hampshire offering esthetics programs that meet the requirements for state licensure.
Elizabeth Grady School of Esthetics and Massage Therapy
- Medford, Massachusetts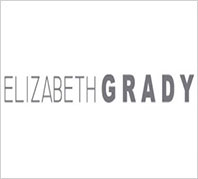 Tuition: $7,725
Kit Cost: $1,025
Program Length: 5 months
Although the Elizabeth Grady School is technically across the border in Massachusetts, the school occupies such a pivotal place in modern American esthetics education that we include it here for the consideration of New Hampshire skin care students. The founder of the school holds the esteemed distinction of being the namesake for the "Grady Bill," the law that caused esthetics licensing to be separated out from cosmetology and recognized as its own distinct field.
Entirely apart from that valuable historical context, however, the Grady school provides top-notch skin-care education, with an on-time graduation rate of 85 percent and a job placement rate of 80 percent. Beyond the rigorous education that teaches to state licensing standards, the school also teaches business skills to prepare students for a future in the industry as independent practitioners and business owners. A below-average tuition rate rounds out the advantages of this out-of-state school.
Empire Beauty School
- Portsmouth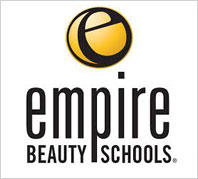 Tuition: $10,950
Kit Cost: Included in tuition
Program Length: 5 months
Empire's Portsmouth school hits three of our most important marks: a high on-time completion rate, a low graduating debt ratio, and a high job placement rate after graduation. The esthetics program at Empire also comes in with a below-average tuition cost!
Empire believes in community service as well as healthy skin regimes, and students frequently participate in breast cancer awareness and fundraising drives through the school. Empire also makes a number of scholarships available to students in need.
Keene Beauty Academy
- Keene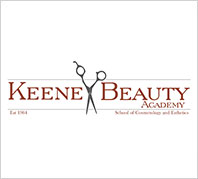 Tuition: $10,000
Kit Cost: $1,475
Program Length: 8 months
Keene Academy covers the latest skin care techniques and technologies in their 8-month course, partnering with one of the leading skin care systems in the world, Dermalogica, to provide the latest innovations to students. The school also provides exceptional value, with a below-average tuition rate when compared to other schools that made the list. On top of that, the academy accepts VA benefits from qualified veterans and offers some scholarship opportunities.
Laird Institute of Spa Therapy
- St. Manchester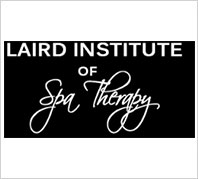 Tuition: $15,230
Kit Cost: Included in tuition
Program Length: 8 months
Laird graduates 100 percent of its esthetics program students on time, a record that no other New Hampshire school comes close to matching. Also unique to the state, Laird has a job placement program to help graduates find work in the industry after attaining their state licensing certification. Laird prides itself on providing the individual assistance necessary to create an enriching learning experience for each student. "Enriching" – in a more lucrative sense – is Laird's strong business skills class, which gives graduates an extra edge when it comes to practicing independently and making money in the real world!
Michael's School of Hair Design & Esthetics
- Bedford
Tuition: $11,477
Kit Cost: $1,556
Program Length: 5 months
Michael's School is a Paul Mitchell partner school, which means access to the usual Paul Mitchell amenities: a broad array of nationally available scholarships for students, full acceptance of VA benefits for qualified veterans, and a vast wealth of experience from the global network of Paul Mitchell instructors.
The Bedford location also follows along with the corporate commitment to charity and good works, participating in the national "FUNraiser" event to raise money for worthy causes. Michael's School goes beyond the typical Paul Mitchell program with an extensive business skills component, and the below-average tuition is another welcome surprise. Most students graduate with very little outstanding loan debt, and with a job placement rate of 85 percent, it's no surprise to see this school on our list.