As a licensed esthetician in New Jersey, you'll have the freedom to choose the type of clients you'll be working with. Whether you are drawn to the elegance of a resort spa in northern New Jersey or prefer a smaller fashion-forward salon in Jersey City, you'll have the privilege of bringing a youthful, radiant glow to your clients' skin.
To practice as an esthetician in New Jersey, you will need a skin care specialty license from the New Jersey State Board of Cosmetology and Hairstyling. Follow this step-by-step guide to learn how you can become an esthetician in New Jersey:
---
Step 1. Obtain an Education in Esthetics
Your first step to becoming an esthetician in New Jersey is to enroll in a formal training program. You'll need to complete 600 clock hours of coursework and practical training to qualify for licensure through the New Jersey State Board of Cosmetology and Hairstyling. The board has approved three-dozen beauty schools offering programs that meet state licensing requirements.
If you have taken classes in esthetics in high school, you can apply these credits toward the 600 hours required for licensure. Your high school must certify these hours. When you submit your student registration application, your beauty school will contact your high school for certification of coursework as applicable.
Esthetician schools teach vital knowledge and skills through a mix of theoretical coursework and practical training. The Board requires that your program cover these specific areas of esthetics:
New Jersey state cosmetology rules and regulations
Decontamination and infection control
Professional image, hygiene and related practices
Structure and functions of skin
Anatomy, physiology and nutrition
Chemistry related to skin care
Superfluous hair
Electricity and machines
More than half of your clock hours will be spent on practical training in such areas as:
Facial and body procedures
Makeup techniques
Once you have completed half of your coursework, you can get a student permit and start beautifying customers! You will need to fill out three forms to qualify for a student permit:
---
Step 2. Apply for the Written Exam and a Temporary Permit
You will have to pass two exams within three years of getting your education, or you will have to take a refresher course. Your first step in this process is to schedule your written exam. You have to be at least 17 years old and show proof of your a high school education or GED to sit for the exam.
New Jersey contracts with the testing service provider, PSI to administer the written exam. You can apply for the exam online. The New Jersey State Board of Cosmetology and Hairstyling will then review your application to ensure you have met all requirements.
You will have to pass this with a score of at least 75 before you can take your practical exam.
Once approved to take the exam, you can request a temporary permit that is good for 120 days and cannot be extended. If it expires before you get your state license, you will have to stop practicing.
---
Step 3. Pass the New Jersey Written and Practical Exams
New Jersey Written Esthetics Exam – You can find the content for the written exam in New Jersey through PSI. The exam will likely be structured to include:
General concepts
Applied anatomy and physiology
Skin treatments
Hair removal
Makeup
New Jersey laws and regulations
Use these board-recommended references to prepare for the exam:
Salon Fundamentals Esthetics Textbook, 2nd Ed., 2010
You should arrive at least half an hour ahead of time with the proper ID.
As soon as you have finished, you will see your score on the screen and get a printed score report. You need to keep this report to submit with your license application.
New Jersey Practical Esthetics Exam – Now that you have passed your written exam, you can schedule the practical exam directly through the Board by filling out the application form and including these required items:
Physician's certification
School certification
Notarized affidavit
You will pay a fee of $50 for the exam and an additional $60 for your license by check or money order.
The Board will notify you by mail with your exam date.
In addition to demonstrating your practical knowledge of skin care techniques, you should be prepared to be very thorough with your sanitation and infection control procedures.
After passing the practical exam, the Board will send your license to you.
Out of State Candidates – If you completed your esthetics training in another state, you have to ask for a license application in writing.
If you have less than three years of experience as an esthetician, you will have to show that your program meets New Jersey's training requirements.
If you have practiced for at least three years, you can qualify for a license by submitting proof of your licensure and experience by submitting the following:
Work experience: notarized affidavit
License: certification of licensure
The fee to become licensed by endorsement is $100.
---
Step 4. Establish Yourself in New Jersey's Salon and Spa Industry and Keep your License Current
As a major tourist area, New Jersey has a very well developed salon and spa industry. Some of the state's top resort spas include:
The Element Spa at Crystal Springs Resorts—Vernon
The Seaview Resort and Spa—Galloway
Ocean Spa Resort and Spa—Long Branch
If you want a more fast-paced atmosphere, the major casinos in Atlantic City are also home to a number of elegant spas:
Borgata: Spa Toccare
Caesers: Qua Baths and Spa
Golden Nugget: Salon and Spa
Your New Jersey esthetician license will be good for two years and will expire every even-numbered year. The Board will send you a notice at least 60 days before you have to renew it. You will then submit a renewal application along with your fee before your license expiration date.
You must apply for your renewal more than 30 days before it expires. You will have to pay a late fee if you apply within that 30-day period.
You don't have to take any continuing education classes to renew your license, but it would be a good idea to periodically take classes at your local beauty college. The field of skin care is advancing very rapidly, and you can learn the latest trends and techniques, so you will be prepared to provide any service your clients ask for!
Once you are confident with your skills, you can open your own salon, or even begin practicing out of your home. This will require permission from your zoning official and a shop license from the New Jersey State Board of Cosmetology and Hairstyling.
---
Esthetician Salaries in New Jersey
The number of skin care specialty jobs is rapidly increasing in New Jersey. In fact, the state's Department of Labor and Workforce Development (LWD) expects an increase of 33.2% between 2010 and 2020.
The average 2013 esthetician salary in New Jersey was $30,350. Estheticians in the 25th percentile salary bracket earned $24,840 a year, while more experienced professionals in the 75th percentile averaged $33,130.
The actual esthetician take home pay is generally much higher than reported here, since these values do not factor in tips from customers, which are often quite generous.
Skin Care Specialty Salaries Throughout New Jersey
The average esthetician salaries in New Jersey varied by up to $6,640 depending on what city these professionals were employed in. Estheticians in the Newark area had the highest salaries in all salary brackets:
New Jersey Area
Average
75th Percentile

Atlantic County
$23390
$28900

Mercer County
$29010
$31070
Esthetician Employment Levels and Job Increases in New Jersey
Slightly more than 1,000 estheticians were employed in New Jersey in 2013. Two thirds of these professionals were located in two metropolitan areas. Nearly one quarter of New Jersey's estheticians were employed in the Newark area, while an additional 100 practiced in the Camden area.
The number of esthetician jobs is expected to increase at a particularly high level in Mercer County. The LWD expects 41.7% growth in this county in the ten years leading up to 2020.
The US Bureau of Labor Statistics provides information on skin care specialist salary levels in a number of New Jersey's metropolitan areas (2013):
Area name
Employment
Annual mean wage
Allentown-Bethlehem-Easton PA-NJ
50
36660
Camden NJ Metropolitan Division
100
27240
Edison-New Brunswick NJ Metropolitan Division
Estimate not released
29550
Newark-Union NJ-PA Metropolitan Division
260
33870
New York-White Plains-Wayne NY-NJ Metropolitan Division
1270
36930
10 Notable Esthetician Programs in New Jersey
New Jersey is home to some of the most recognized and well respected esthetics programs in the entire country.  And with an average tuition rate of only $8,371, New Jersey institutes of esthiology are also very affordable. An astounding six out of the ten schools on our list see students graduate with almost no outstanding loan debt. All the way around, New Jersey's esthetics schools provide a lot of bang for your buck!
Here you'll find our pick for the top ten schools in New Jersey offering esthetics programs that meet state licensing requirements.
Artistic Academy of Hair Design
- Morris Plains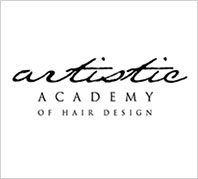 Tuition: $7,900
Kit Cost: $1,320
Program Length: 5 months
Artistic Academy charges a below-average tuition rate, but gets above-average results in their skin care program, with high on-time completion and job placement rates, and low levels of student debt. The school provides an excellent esthetics education, but more remarkable is the degree of community involvement that students realize while in the program. The academy hosts food drives, clothing drives, and beauty-a-thon fundraisers for charitable causes, and sponsors an annual summer camp called Camp Nova to provide beauty services to children with developmental disabilities. The academy also accepts G.I. Bill benefits from qualified veterans.
Capri Institute Cosmetology Training Center
- Brick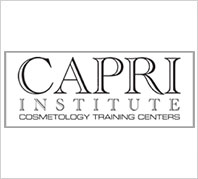 Tuition: $7,300
Kit Cost: $675
Program Length: 5 months
Like many of New Jersey's beauty schools, the Capri Institute offers scholarships to help cover tuition costs. And like others, it charges tuition that is below the state average. But unlike every other school in the state, Capri has one stellar achievement to offer students: a 100 percent job placement rate after graduation. It seems that employers approve of the first-rate education that Capri's instructors offer. And the community approves of the extra lengths that Capri goes to in order to lend a helping hand. Charitable events include participation in breast cancer fundraising and the annual Women's Health and Beauty Conference in Patterson New Jersey.
Christine Valmy International School
- Pine Brook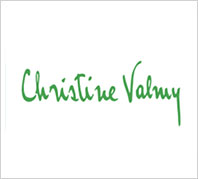 Tuition: $9,265
Kit Cost: $685
Program Length: 5 months
The Christine Valmy skin care program provides a wealth of detailed information on the latest techniques and hands-on practice with makeup, waxing, and advanced treatment methods. Thanks to scholarships offered by the school and the fact that VA benefits are accepted, most students graduate from the program with very little outstanding loan debt. A comprehensive business skills component to the course prepares students for independent practice and business ownership. A career services department helps graduates get the ball rolling by assisting them with finding jobs after they pass the state licensing exams.
The Jolie Academy
- Cherry Hill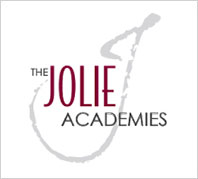 Tuition: $8,059
Kit Cost: $975
Program Length: 7 months
The instructors at the Jolie Academy are passionate about sharing their love of the health and beauty industries with ambitious students looking to contribute their own passion to those fields. They seek to foster creativity and competence in skin care techniques, including skin analysis and the use of microdermabrasion and chemical peels. Tuition costs at Jolie Academy are below the state average, and VA benefits are accepted.
Parisian Beauty Academy
- Hackensack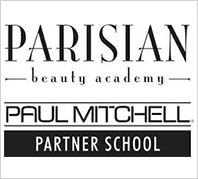 Tuition: $8,300
Kit Cost: $2,075
Program Length: 5 months
From the slick, colorful interior styling of this school, you might not realize from the inside that you are in Hackensack rather than Paris … but you might still guess that you are inside a Paul Mitchell partner school. The Parisian Academy comes with all the usual Paul Mitchell amenities, nationally-available scholarships, and a curriculum designed by some of the best skin care experts in the business. It also has some extra touches all its own: a 75 percent on-time graduation rate, an 86 percent job placement rate, and extremely low loan debt among graduating students. On top of all those advantages, the tuition rate is lower than the overall average for the schools that made our list, making this school a great choice for value!
Rizzieri Aveda School
- Voorhees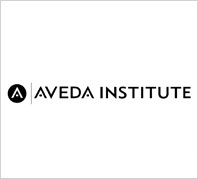 Tuition: $8,850
Kit Cost: $1,000
Program Length: 5 months
The Rizzieri School is an Aveda partner program, which means it has access to the full line of world-renowned Aveda skin care products. A job placement arrangement with the thousands of Aveda salons around the country means that students will have help when it comes time to line up a lucrative position after graduation. It also means that students have access to the deep line of scholarships available to Aveda students nationwide.
Robert Fiance Beauty School
- Perth Amboy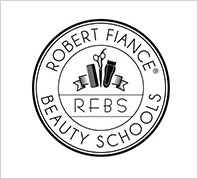 Tuition: $6,200
Kit Cost: $1,435
Robert Fiance operates a small chain of beauty schools around the state, but the Perth Amboy location stands out. The skin care program there is a great value, with below-average tuition costs, but also a comprehensive education, covering facial procedures, body treatments, and makeup application using industry best practices. The facilities are also top-notch, with ergonomic workstations and colorful, bright interior lighting. Robert Fiance Beauty School even provides some scholarships to qualified students.
Roman Academy of Beauty Culture
- Hawthorne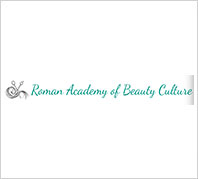 Tuition: $8,080
Kit Cost: $900
Program Length: 7 months
The Roman Academy is another New Jersey school with across-the-board high marks on our most objective scoring elements: a 75 percent on-time graduation rate, an 80 percent job placement rate, and low student debt loads. Did we mention the low tuition costs and the fact that it accept G.I. Bill benefits from qualified veterans!?
The Salon Professional Academy
- South Plainfield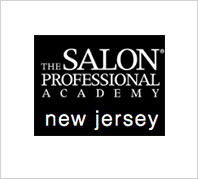 Tuition: $9,847
Kit Cost: $1,445
Program Length: 5 months
With a high-tech, stone tiled floor, full-size mirrors, and spacious workstations for every student, TSPA looks good, and with the highest on-time graduation rate in the state, it is good! In addition to providing a first-rate skin care education, the school also does good, holding fundraising events for breast cancer research. With a low average outstanding loan debt among graduates and a job placement rate of 76 percent, TSPA is a solid bet for students who want an effective esthetics education. The school also conducts an additional regimen of business training courses, preparing students for independent practice or spa management roles out in the real world. A variety of scholarships are available, all of which are easy to apply for directly from the school's website.
Shore Beauty School
- Egg Harbor Township
Tuition: $7,559
Kit Cost: $1,669
Program Length: 5 months
With a comprehensive skin care program that covers massage, facials, and body treatments, the Shore Beauty School teaches students both Redken and Dermologica professional cosmetics systems. The Dermologica curriculum even involves off-site visits to the International Dermal Institute for classes with Dermologica instructors.
Extra business training is offered in finance and operations management. A modern, clean, stylish salon floor makes on-site work a pleasure. The school enjoys a high on-time completion rate, and offers both scholarship and job placement assistance to students. VA benefits are accepted and scholarships are available.