With a New Mexico esthetician license you get to join an elite group of professionals who help the state's residents and tourists look and feel their best. With only 160 skin care professionals working in this booming field, becoming an esthetician in New Mexico is a smart career move.
Whether running a shop in Albuquerque that caters to the city's hip, young residents or working in an elite spa in Rio Rancho, you will enjoy being an expert at providing the latest skin treatments.
In addition to providing facials, waxes, and scrubs to women both young and old, you will also have the chance to work with men. This may mean providing hair removal services on men to help them enjoy the summer weather in Albuquerque. You may also find yourself giving your clients hot rock and facial treatments so they can relax after a day on the ski slopes.
To start practicing in the rapidly expanding field of skin care, you will need to apply for a license with the New Mexico State Board of Barbers and Cosmetologists. Here is a guide that will show you how to become an esthetician in New Mexico:
---
Step 1. Meet Education and Training Requirements
Your first step towards getting an esthetician's license is to complete New Mexico's educational requirements. The state board requires that you complete 600 credit hours in an approved esthetician program. These programs result in either a Letter of Certification in Esthetics or a Certification in Esthology.
Becoming a successful esthetician involves mastering both the science and art of performing skin care treatments. The first step as you embark on your career will be coursework in esthetician theory. Sanitation is an important part of skin care treatment, so your next step will be to study sterilization and skin bacteriology in detail. You will also learn about current skin care trends and how to perform facials.
Esthetician programs will also train you in salon business and retail sales, so you will be equipped to open your own shop!
---
Step 2. Pass National and State Exams
You will have to pass three exams to get your New Mexico esthetician's license. This involves getting a score of at least 75% on these tests:
National theory written
National practical
New Mexico jurisprudence exam written
National Esthetics Theory Examination
The National Interstate Council of State Boards of Cosmetology works with the state's barber and cosmetology board to test your knowledge of esthetician theory. You will be expected to be highly knowledgeable in the following areas:
Scientific concepts

Infection control procedures
Basic human physiology and anatomy
Skin histology and physiology
Skin disorders and diseases
Body hair
Basic chemistry as it applies to cosmetic products
Skin care and services

Performing a client consultation and documentation
Demonstrating that you understand these topics:

Cleansing procedures
Steaming procedures
Exfoliation procedures
Extraction procedures
Massage movements and effects
The use of masks
Hair removal methods and procedures
Makeup application principles and procedures
Use of electrical equipment
Basic knowledge of these services:

Eyelash extractions
Body treatments
National Practical Esthetician Exam
The other national exam you will take is a practical exam to make sure you have mastered all of the techniques to function well as an esthetician. You will bring your own kit to this exam along with mannequins. You will also need to bring properly labeled containers to dispose of materials that you will generate during the exam. Topics will range from exfoliation to the application of makeup.
You can study ahead of time for both of the national exams using these books:
Salon Fundamentals Esthetics – A Resource for Your Skin Care Career
Milady's Standard Esthetics: Fundamentals
NIC Infection Control and Safety Standards
New Mexico Jurisprudence Written Exam
You will have to pass a multiple choice jurisprudence exam on the legal requirements to get and maintain your New Mexico esthetician's license. You can use the Barbers and Cosmetologists Act to help you study for this exam. You can obtain the exam by downloading it from the state of New Mexico. You must complete it within two hours and mail it to the address at the bottom of the form.
---
Step 3. Apply for a License with the New Mexico Board of Barbers and Cosmetologists
You must meet two requirements to be able to apply for your New Mexico esthetician's license:
Be at least 17 years old
Have the equivalent of a tenth grade education
Once you meet these standards, you can receive your license as soon as you have completed your certification course, passed your exams, and paid your $50 fee.
You can also get a New Mexico esthetician's license by reciprocity if you are licensed in another state. There are several steps involved to get a license in this manner:
Proving these things:

That you have completed 600 hours of esthetics training (if you don't have the full amount, you may be able to get 150 hours of credit for each six months you worked with your previous license)
That you have the equivalent of a tenth grade education
That you are 17 years old
That you have passed the New Mexico State Jurisprudence Exam

Providing an affidavit from the agency that gave you your previous license
Providing a recent head only photograph
You can download the reciprocity application and then send it to the address on the form with your $150 fee.
---
Step 4. Start your Career in New Mexico's Salon and Spa Industry
Once you have your esthetician license, you can apply to one of the many salons found throughout New Mexico:
Taos Ski Valley

Alpine Village Suites
Edelweiss Spa
El Monte Sagrado Living Resort and Spa
Ojo Caliente Mineral Springs Resort & Spa
Albuquerque

The Tamaya Mist Spa
La Bella Spa & Salon
Square Root Salon
As you gain experience, you can consider starting your own booth. You will have to submit a Booth Establishment Application. The skin treatment field is growing rapidly, so you should have plenty of opportunities to advance in your career. With a strong demand for estheticians, you may be able to start your own salon after a few years of experience! You can combine being your own boss with helping people feel their best.
---
Step 5. Renew your New Mexico Esthetician License Yearly
You will need to renew your license each year during your birth month. It is your responsibility to do this, but the Board will send you everything you will need to process your renewal. The Board makes it easy to do this, since you can renew online. Make sure that you have your registration code before you attempt to submit your renewal.
Once working as a licensed esthetician, you won't need to complete any continuing education, unless you are a licensed instructor. In this case, you will need to complete twelve hours of continuing education each year to renew your license.
In order to keep on the cutting edge of skin care and provide your clients with the newest and latest treatments, you may want to take courses at your local beauty school. Keeping your clients happy will be the foundation of your success, and being up on the latest skin care trends will help you do just that.
---
Esthetician Salaries and Job Prospects in New Mexico
Not surprisingly, jobs for skincare specialists in New Mexico are largely concentrated in the Albuquerque area and opportunities are on the rise, according to the New Mexico Department of Workforce Solutions. In fact, a better than 11% increase is expected through 2026.
The arid climate, loads of sunshine, and a trend toward personal care all help estheticians in this state earn impressive salaries. With just a few years' experience under your belt, you'll earn about $3,000 more than the national average. And as an experienced skincare specialist, your average salary will top out at nearly $30,000 more than the national average.
Keep in mind that your total salary can be significantly higher than the published stats, as a good chunk of any esthetician's salary is based on tips and commission on skincare product sales, and even the services you provide. So, your ability to earn a solid reputation in the industry, gain a solid client base, and whether or not you work in a popular salon or spa with well-to-do clientele are all things that will play a large role in your ability to bring home an enviable salary.
Also, remember that your income may also differ quite a bit depending on your compensation model. While most skincare specialists work under an hourly pay model that's supported by tips and commissions, some choose to rent a booth in a salon or spa and work independently.
Hourly Wage
Low: $8.46
Median: $16.27
High: $41.83
Annual Salary
Low: $17,600
Median: $33,830
High: $87,010
Where You'll Earn the Most: Expected Earnings By Region
While your skills, reputation, and experience in the field will play a big role in your earning potential as a skincare specialist in New Mexico, don't forget that the area of the state in which you practice may also influence your salary.
For example, the sheer size of Albuquerque, its booming tourism industry, and its reputation as a cosmopolitan, cultural destination means estheticians here enjoy higher salaries.
While skincare specialists in Albuquerque on the lower end of the pay scale tend to earn salaries that mirror the state average, it's generally the experienced estheticians whose good reputations precede them that enjoy the most impressive paychecks.
Albuquerque
Low: $17,620
Median: $34,020
High: $88,980
2017 salary data provided by the U.S. Department of Labor-Sponsored resource CareerOneStop – https://www.careeronestop.org/ExploreCareers/Plan/salaries.aspx. State and MSA (Metropolitan Statistical Area) data includes estheticians at all levels of education and experience. This data does not represent starting salaries. Employment conditions in your area may vary.  
2016 job growth data provided by the U.S. Department of Labor-Sponsored resource Projections Central – https://projectionscentral.com/Projections/LongTerm.
All data accessed June 2019.
5 Notable Esthetician Programs in New Mexico
New Mexico is dry and high, parched and bathed in ultraviolet rays from the sun year round… needless to say these are not conditions in which the skin is happiest. But New Mexico's skin care specialists graduate from local esthetics schools with all the expertise necessary to keep clients looking good and feeling healthy despite the rigors of the desert environment.
At an average tuition cost of $8,816 for the esthetics programs that made our list, a quality education in esthiology is affordable and surprisingly comprehensive… which will come as no surprise to the folks who have quietly been enjoying the upscale medi-spas and salons of Albuquerque!
Here you'll find our pick for the top beauty institutes in and around New Mexico offering esthetics programs that qualify graduates for state licensure.
Aveda Institute New Mexico
- Albuquerque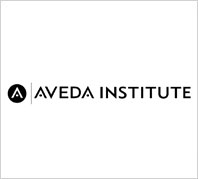 Tuition: $8,095
Kit Cost: $1,000
Program Length: 5 months
Aveda is synonymous with skin care products no matter where you go in the world, and New Mexico is no exception. The Albuquerque branch of the Institute benefits from a below-average tuition cost and a high on-time graduation rate among its dedicated students. While at the school, students learn facials, hair removal techniques, and a wide variety of treatments for an equally wide variety of skin conditions from proven and experienced Aveda instructors.
Milan Institute of Cosmetology
- El Paso, TX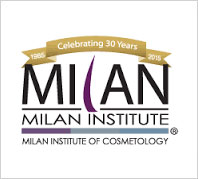 Tuition: $10,037
Kit Cost: $1,463
Program Length: 8 months
The best esthetics school in New Mexico, it turns out, is actually just across the border in El Paso, Texas. The Milan Institute is a regional chain with schools spread across the vast southwest, and their instructors are well-versed in the common problems and solutions to the most vexing skin care challenges the dry desert environment produces.
In addition to formal esthetics training, at the Milan Institute makeup and business skills are taught with equal consideration. Located near Fort Bliss, a major military base, you better believe that the school accepts G.I. Bill benefits! And an experienced career services team helps students find positions in the field after graduation.
The Olympian Academy of Cosmetology
- Alamogordo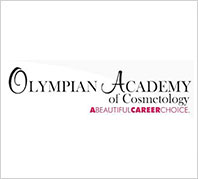 Tuition: $10,125
Kit Cost: $1,200
Program Length: 7 months
The Olympian Academy did particularly well on the objective elements of our scoring system, with the best numbers in the state for on-time graduations (89 percent of students graduate on time!) and student career services (87 percent of students find a position they love soon after graduation!). The esthetics course involves instruction in both American and European product lines and deep education on techniques such as microdermabrasion and chemical peeling. The Olympian Academy Opportunity Scholarship can help students reduce their loan debt by up to $7,500, and several other scholarship opportunities are available.
Toni&Guy Hairdressing Academy
- Albuquerque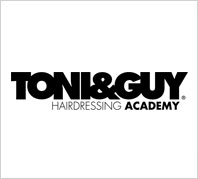 Tuition: $7,500
Kit Cost: Included in tuition
Program Length: 6 months
Toni & Guy believes in providing hands-on, real world experience to esthetics students in their program. A below-average tuition rate, combined with the availability of scholarships and acceptance of VA benefits from qualified veterans, makes the school an excellent value for practical esthetics education through an in-state program.
Vogue College of Cosmetology
- Santa Fe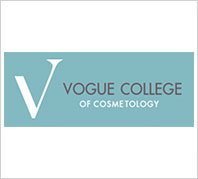 Tuition: $8,325
Kit Cost: $975
Program Length: 5 months
Vogue is a family owned school that has been in business for more than forty years but that has continued to evolve with the industry to offer the latest in skin care techniques and technologies. With a low student to teacher ratio, attendees can be assured of getting the personalized attention they need to understand the art and science of skin health. Vogue even offers some scholarships and accepts VA benefits toward tuition costs. Vogue also has a tuition rate that is below average for the schools on our list.