With New York City being the epicenter of the beauty and fashion industry in the US, it is no surprise that the city is home to many of the world's most-renowned beauty schools.
As a licensed esthetician in New York, your career may place you in world-class salons, spas and resorts where you will perform services including everything from aromatherapy and spa treatments to facials, waxing, and makeup artistry.
The practice of esthetics in New York State is defined as providing services that are designed to "enhance the appearance" of the legs, arms, face, neck, and shoulders using compounds or procedures. Esthetics procedures may be performed by mechanical, chemical, manual, or electrical means and instruments, but do not include electrology.
Before you can get your esthetics career up and running, you must first earn licensure through the New York Department of State Division of Licensing Services, which requires completing the following steps:
---
Step 1. Complete an Approved Esthetician Program
To become licensed as an esthetician in the State of New York, you must complete a program from a school that is approved by the Division of Licensing Services. The program must include at least 600 hours of practical study in makeup artistry, hair removal, and facials, as well as classroom study in a number of areas, including:
Professional esthetician qualities
History of esthetics
Role of the esthetician
Sterilization, disinfection, and sanitation procedures
Anatomy, physiology, and nutrition
Cell, tissue, organ, and body system structure and functions
Physical and chemical agents
Typical courses within an esthetician program include:
Bacteriology
Safety and health
Facial and body procedures
Job skills
Makeup techniques
Electricity and machines
Superfluous hair
---
Step 2. Complete and Submit an Esthetics License Application
Upon the successful completion of an esthetician program, you must complete an Esthetics Application. The Division of Licensing Services encourages applicants to apply online to ensure the quickest turnaround time possible. Using online services also allows you to view and access your license records and receive updates throughout the process.
You must be at least 17 years old to become licensed as an esthetician in New York State.
In addition to completing and submitting your application and the $40 application fee, the institution where you received your esthetician education must complete the Affirmation of New York State Approved Schooling section of your application.
Further, all esthetician candidates must undergo a physical by a physician, physician's assistant, or nurse practitioner. The medical practitioner who completed the physical will complete the Health Certification section of your application.
After the Division has reviewed and approved your application, you can expect to receive information regarding the exam process.
---
Step 3. Schedule and Register to Take the Exams Required for Licensure
You can only schedule the required exams through your online account. Start by registering for an online account with the NYS License Center through www.my.ny.gov. If you aren't currently registered with the My NY gov., you can visit the registration site and click on "I Need a NY.gov ID" link.
If you applied for licensure through the NYS Licensing Center, you will be able to log into your account upon receiving the approval letter from the Division.
The cost of the written exam is $15, and the cost of the practical exam is $15, both of which are paid online when you register for the exams. After you register and schedule your examinations, you will receive examination confirmations, which detail your exam locations, dates, and times.
---
Step 4. Take the Written and Practical Esthetician Exams
When arriving for the esthetician written examination, you must bring a government-issued identification (photo-bearing) with you, along with a copy of your examination confirmation. You must score at least 70 percent to pass the examination. You can view your examination results by logging into your My NY.gov account.
The written examination is a multiple-choice exam that is designed to take 2 ½ hours to complete. You may schedule to take the written exam at one of the following sites:
Albany
Binghamton
Buffalo
Franklin Square
Hauppauge
New York City
Newburgh
Rochester
Syracuse
Utica
Plattsburgh
You can view detailed directions for the above sites here.
When arriving for the esthetician practical examination, you must bring a government-issued identification (photo-bearing) with you, along with a copy of your examination confirmation. The practical esthetician examination consists of a series of esthetics-related tasks that you must perform within an allotted time frame. The procedures that must be completed include:
Preparation of work area and model/mannequin preparation
Removal of superfluous hair
Makeup application and cleanup
You may schedule to take the practical exam at the following sites:
Albany
Manhattan
Rochester
Levittown
Flushing
You can view detailed directions for the above locations here.
You will be notified by email once your examination results are available. You then must log into your My NY.gov account to view your results. Once you pass both examinations, you will automatically receive your New York State esthetician license in the mail.
You can learn more about preparing for and taking the practical examination by reading the Practical Exam Procedures and List of Tasks Evaluated pamphlets.
---
Step 5. Begin your career in Esthetics and Maintain your License
In addition to holding an esthetician license you may also choose to complete 1,000 hours of study to become a licensed massage therapist in New York State. You may also pursue business courses as a way to learn more about the advantages of owning your own esthetician practice, or so as to become qualified for management jobs in esthetics spas.
It comes as no surprise that New York is home to an array of beauty salons and spas, particularly in New York City. Just a few of the top salons/spas that provide esthetics services include:
Renew Esthetics and MediSPA, Queens
Hina's Esthetic Spa, Woodside
Trinity Esthetics, Flushing
Venus Esthetics, Staten Island
Be Gorgeous, New York City
Orchid Aesthetics Medical Spa, Manhattan
Art Gorgeous Esthetic Spa, Manhattan
Andrea Esthetics, Rochester
Naturopathica Healing Arts Center and Spa, East Hampton
Paul Labrecque Spa, New York City
Esthetician licenses in New York are valid for a period of 4 years. About three months before your license is due to expire, you will receive a renewal notice via email, which includes a link to your My NY.gov account. Simply click on the link to complete the renewal process. The cost of renewal is $40. There are no continuing education requirements for estheticians in New York.
---
Esthetician Salaries and Job Prospects in New York
New York City is the center of the universe when it comes to all things beauty, so it only makes sense that estheticians who work here earn salaries that beat out almost every other major metro in the nation – by a lot. Even when new to the profession, New York estheticians can expect to earn about $3,000 more than the national average, while those with a few years of experience often earn about $4,000 more.
But the pay isn't the only thing that makes New York the place to get into a career in the salon and spa industry. Home to such famed skincare destinations as Red Door Salon & Spa and Joanna Vargas, and the innovative skincare procedures found here, NYC is a place where a career in esthetics means working in high-end settings with wealthy clients who tip generously.
It's hard for top spas to meet the demand for skilled esthetics services. In fact, the New York Department of Labor reports that in 2016, there were 5,030 estheticians statewide. By 2026, this number is projected to increase to 6,040 – that's a growth rate of 20%.
And while salary stats can give you a general idea of what you'll be paid, it's important to remember that a number of things, including your reputation, the reputation of the spa where you work and, more importantly, the tips and commissions you earn, have a significant influence on how much you bank.
Salary stats may not reveal the bigger picture either, as estheticians often work under different compensation models. Sure, some earn straight salaries as regular payroll employees, but many earn an hourly wage that's supplemented with tips and commission. Many even rent a booth or room in established spas and build their own business by setting appointments, building a loyal client base, and keeping everything they earn after the cost of rent and other expenses.
Earn some experience, build your clientele and your reputation, and land yourself in a leading spa or salon and you'll be part of New York's countless success stories in the skincare field.
Base salaries and hourly wages across the sate fall within these ranges
Hourly Wage
Low: $10.18
Median: $16.67
High: $31.71
Annual Salary
Low: $21,170
Median: $34,670
High: $65,950
NYC and Beyond – Esthetician Salaries Throughout New York State
Not surprising, the highest salaries for estheticians in New York are found in the NYC metro area, followed by the Nassau-Suffolk metro area, which is home to the Hamptons, the premier vacation destination for the NYC elite, and Rochester, which is home to some of the most affluent suburbs in the state.
The biggest differences in salaries are found among the industry's most experienced skincare specialists. Relocate yourself – and your esthetics career – to one of these top paying areas of New York and you could earn about $10,000 more than your colleagues in other parts of the state.
Nassau-Suffolk
Low: $26,380
Median: $38,290
High: $75,900
Rochester
Low: $20,370
Median: $32,280
High: $72,880
New York-Jersey City-White Plains, NY-NJ
Low: $20,620
Median: $33,360
High: $62,900
Syracuse
Low: $21,200
Median: $34,530
High: $47,500
Buffalo-Niagara Falls
Low: $20,410
Median: $30,400
High: $53,890
Albany-Schenectady
Low: $20,220
Median: $21,580
High: $60,970
2017 salary data provided by the U.S. Department of Labor-Sponsored resource CareerOneStop – https://www.careeronestop.org/ExploreCareers/Plan/salaries.aspx. State and MSA (Metropolitan Statistical Area) data includes estheticians at all levels of education and experience. This data does not represent starting salaries. Employment conditions in your area may vary.  
2016 job growth data provided by the U.S. Department of Labor-Sponsored resource Projections Central – https://projectionscentral.com/Projections/LongTerm.
All data accessed June 2019.
10 Notable Esthetician Programs in New York
New York City is the epicenter of the health, wellness and healing medical arts industries for the United States and, arguably, the world. This means, the state's esthetics schools have a lot of top talent to draw on for instructors and curriculum development. The training available through New York's esthetics institutes would be hard to duplicate.
But it's not only about healthy skin and looking good; a high number of esthetics schools in NYC and throughout the state provide intensive business training to help prepare graduates for success in the industry as independent practitioners and business owners. And with an average tuition cost of $8,140 for the schools that made our list, even the very best esthetics schools in New York are amazingly affordable.
Here you'll find our pick for the top ten institutes in New York offering esthetics programs designed to prepare graduates for state licensure.
Aesthetic Science Institute School of Appearance Enhancement
- Latham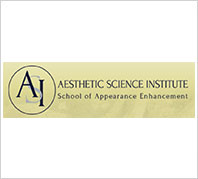 Tuition: $7,600
Kit Cost: $1,000
Program Length: 8 months
With a 96 percent on-time graduation rate, the school has the second best numbers in the state for this category. Aesthetic Science Institute also represents a great value to students, with a below-average tuition rate when compared to other schools that made the list. Low median loan debt is another advantage that cash-strapped graduates are sure to appreciate as they embark on their career in the healing arts.
Atelier Esthétique Institute of Esthetics
- New York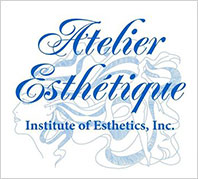 Tuition: $7,500
Kit Cost: $1,000
Program Length: 4 months
The Atelier Institute offers a fast, affordable track to state esthetician licensing, right in the heart of the city. A high on-time completion rate proves the success of their methods. The school's emphasis on getting graduates trained and working quickly means classes are intensive and highly focused. Students learn on the latest equipment and get hands-on practice in performing microdermabrasion, microcurrent, and laser hair removal procedures. Atelier Esthétique Institute of Esthetics accepts VA benefits from qualified military veterans.
Career School of New York
- New York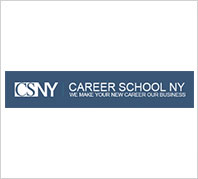 Tuition: $4,520
Kit Cost: $450
Program Length: 12 months
It's hard to believe that the least expensive esthetics program in the state is also the most in-depth and located right in New York City, but the Career School of New York is offering exactly that!
A low level of student loan debt among graduates is proof of the affordability of the program, and a high job placement rate shows the quality of the education students receive! A business skills training component helps graduates prepare for careers as independent practitioners, as well as spa management, or even ownership later on.
Christine Valmy International School
- New York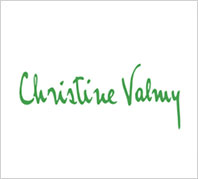 Tuition: $9,265
Kit Cost: $685
Program Length: 4 months
Christine Valmy offers an East meets West esthetics education that is among the most well-rounded in the city. By combining European Esthetics techniques with ancient medicinal herbs and Oriental treatments, instructors at Christine Valmy provide something unique to their students!
The school provides business training as well as education in the higher arts of skin care. Scholarships are available and VA benefits are accepted at the school. A career services department helps connect graduates with positions in top dermatologist offices, medi-spas and other esthetics practices once their licensing is complete. Since the average graduate leaves the school with very little student loan debt, they have a leg up, whether entering the profession as an independent contractor or employee!
Continental School of Beauty
- Syracuse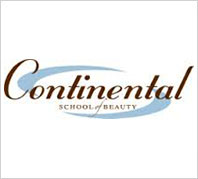 Tuition: $8,050
Kit Cost: $4,075
Program Length: 5 months
Up in snowy Syracuse, the Continental school offers an affordable esthetics education with solid program outcomes: a 76 percent placement rate for graduates. A strong business education complements the advanced training that students receive in facials, body procedures, and cosmetics. The school also offers scholarship programs to help qualified students cover the tuition costs.
Dermalogica Academy
- New York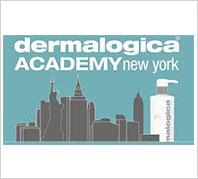 Tuition: $10,100
Kit Cost: $900
Program Length: 4 months
Esthetics training through Dermalogica comes at a premium, and for very good reason. It is Dermalogica after all—the skin care experts whose products and techniques form the basis for most other programs. Students here get the best information right from the source, and it shows in the 88 percent career placement rate that graduates enjoy. A career assistance program helps them locate positions they love in the city's high-end spas and salons.
Business skills training is also provided as a benefit for those considering independent practice. And as if that weren't enough, the school also proves that it has a heart by participating in charity events that support good causes, including global health care and women's issues.
John Paolo's Xtreme Beauty Institute
- Ballston Spa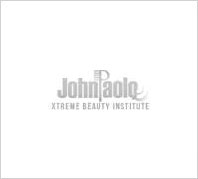 Tuition: $9,300
Kit Cost: $250
Program Length: 5 months
John Paolo's emphasizes bringing out the best in students with a focus on helping each student esthetician develop skills and expertise to the absolute best of their capabilities. The instructors at John Paolo's work with each student individually to maximize their understanding and retention of skin care science and technique. The school has a high on-time program completion rate, which stands as proof of the effectiveness of this individualized approach. Career assistance services help graduates find positions in the industry immediately after becoming licensed.
Long Island Nail and Skin Care Institute
- Levittown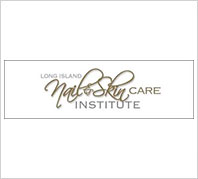 Tuition: $8,995
Kit Cost: $500
Program Length: 6 months
The Long Island Nail and Skin Care Institute provides a heavy dose of business training along with education on state regulations, facial treatments, body procedures, bacteriology, and makeup techniques. The in-depth education complements a productive 86 percent on-time graduation rate, ensuring that students know what they are doing by the time they complete the course. Scholarships are even made available to qualified students.
New York Institute of Beauty
- Islandia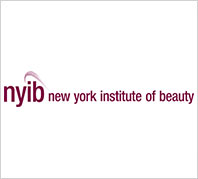 Tuition: $8,695
Kit Cost: $300
Program Length: 5 months
Even being located on Long Island can't stop NYIB from being deeply connected to the thriving esthetics industry found in the city. As a Dermalogica partner school, the institute has every advantage it needs to help students build successful careers in esthiology – starting with scholarship opportunities that help cover tuition costs and ending with an 81 percent placement rate among graduates. A career services department helps locate ideal positions and provide the perfect match.
The institute offers business skills training in addition to skin care education. VA benefits are accepted. The school is also very involved in the community, participating in a prom makeover event for teens at Stony Brook Children's Hospital, and the Toys of Hope charity drive.
New York School of Esthetics
- White Plains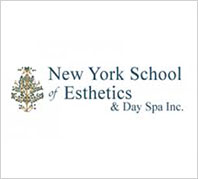 Tuition: $7,375
Kit Cost: $1,300
Program Length: 6 months
A 100 percent on-time completion rate is New York School of Esthetics' claim to fame! Combined with a below-average tuition rate, this school provides an excellent value for the area. A well-planned, exciting curriculum helps ensure the school meets its goal of educating each student with the knowledge to excel as an expert professional in the industry. Part of the comprehensive education at the New York School of Esthetics is its extensive business and operational management training.