If you're interested in learning the secrets to keeping skin beautiful, healthy, and glowing, consider a career in esthetics. North Carolina provides lots of opportunities for success, since both Virginia Beach and Asheville are in the top 10 for highest paying metropolitan areas for skincare specialists in the US!
Raleigh and Greensboro have the highest esthetician employment rates in the state. Raleigh is even home to salons like Aqua Salon Spa, which is North Carolina's first pure water concept salon. As a pure water concept salon, the salon is dedicated to only using Eco-friendly, pure, and chemical free water and products.
If you are ready to apply the techniques that awaken the natural beauty of skin, you will need to start by earning an esthetician license through the North Carolina Board of Cosmetic Art Examiners.
For a quick guide on how to become a licensed esthetician in North Carolina, follow these simple steps:
---
Step 1. Graduate from a 600-Hour Esthetician Training Program
The North Carolina Board of Cosmetic Art Examiners requires that your program offer at least six hundred (600) hours of training in both esthetics theory and performance.
To meet the approval of the Board, your school must offer the following distribution of coursework and training hours:
Forty (40) Hours of the Following: Anatomy, Physiology, Hygiene, Disinfection, First Aid, Chemistry, Draping, Facial and Body Treatments, Basic Dermatology, Machines, Electricity, Aromatherapy, Makeup and Color Theory
Fife Hundred and Sixty (560) Hours of the Following: Advanced Styles and Techniques, Facials, Makeup Application, Advanced Skin Care and Hair Removal, Business Management, Professional Ethics
To meet North Carolina's esthetics education standards, the performance hours must be divided to meet the following requirements:
Ten (10) Hours of Mannequin Facials
Thirty (30) Hours of Live Model Facials
Thirty (30) Hours of Live Model Facial Electronics
Five (5) Hours of Mannequin Eyebrow Arching
Fifteen (15) Hours of Live Model Eyebrow Arching
Five (5) Hours of Mannequin Hair Removal
Twenty-Five (25) Hours of Live Model Hair Removal
Ten (10) Hours of Mannequin Makeup Application
Twenty (20) Hours of Live Model Makeup Application
Five (5) Hours of Mannequin Eyelash Extensions
Five (5) Hours of Live Model Eyelash Extensions
Five (5) Hours of Mannequin Brow Lash and Color
Five (5) Hours of Live Model Brow Lash and Color
---
Step 2. Pass Practical and Written Licensing Exams
Your next step toward attaining a license is passing the national practical and written exams! The North Carolina Board allows DL Roope Administrations to administer the national esthetician licensing exams. You will need to pass two national exams: the NIC Esthetician Practical exam and the NIC Esthetician Written exam. The North Carolina Board requires that you pass both exams with a score of at least 75% or higher. To register for the exams, complete the following steps:
NIC Esthetician Practical exam
Before you take this exam, make sure you download and read the North Carolina practical exam candidate information bulletin. This bulletin outlines general testing instructions and requirements, such as the fact that you will need to bring your own kit and mannequin to take the exam. The practical exam is a three (3) hours test that will assess your ability to physically perform the following esthetician services:
Set Up and Client Protection
Massaging the Face
Steaming the Face
Manual Extraction on the Forehead
Eyebrow Hair Removal
Facial Makeup
Facial Mask
Cleanup and Final Summary
NIC Esthetician Written exam
Be sure to download the written exam candidate information bulletin, which outlines all testing subject areas, sample questions, and study guide books. Your written exam will take ninety (90) minutes, and it will cover your knowledge including, but not limited to, the following esthetician subject areas:
Functions of the Skin
Product Application and Removal
Cleansing Services
Steaming and Exfoliation
Extraction
Massage
Hair Growth
Human Anatomy
Chemistry and Product Chemicals
Skin Analysis
Your exam score reports will be posted to the DL Roope website. When your results are posted, you will need to print the score report and keep it for your files. DL Roope will send your original score report to the Board.
---
Step 3. Submit your License Application
After you graduate and pass the state board exams, you are now eligible to apply for your license! All you need to do is fill out one of the following license applications:
OR
In your application, you will need to certify that you have passed the state Board exams, and you will enclose the $20.00 esthetician license application fee. Within five (5) to ten (10) business days after approving your application, the North Carolina Board will issue you your esthetician license in the mail!
Temporary Permit
If you need to work while you are waiting to take the state Board exams, you may apply for a temporary permit. To be eligible, you need to submit the following information to the North Carolina Board:
Esthetician School Graduation Certification
Proof of Submitted Examination Application (within three (3) months after graduating)
Requested Temporary Permit Form from the Board
$5 Form Fee
Your temporary permit will allow you to work while you are waiting to take and pass the national exams. This permit is only valid for six (6) months after you graduate, and it cannot be renewed.
You may submit all application materials to the Board at the following address:
North Carolina State Board of Cosmetic Art Examiners
1207 Front Street Suite 110
Raleigh, NC 27609
---
Step 4. Start your Career as an Esthetician in North Carolina
Congratulations! Now that you have received your North Carolina esthetician license, you may start your career! If you are looking for work at local salons, spas, or dermatology offices, consider the following popular options:
Asheville Medical Aesthetics Full Service Spa – Asheville
The Plastic Surgery Center – Asheville
Aqua Salon Spa – Raleigh
Van Davis Aveda – Winston Salem
Harbour Club Say Spa and Salon – Wilmington
Even further, your training makes you eligible to apply for jobs in makeup artistry, beauty advising, and skin care product sales. Eventually, you may even consider advancing your career by becoming an esthetics teacher.
In North Carolina, you will qualify to become an esthetics teacher if you meet one of the following eligibility requirements:
Actively practice with an esthetician license full-time for at least three (3) full years
OR
Attain six hundred and fifty (650) hours of esthetician teacher training school
After you are eligible, you may complete the following steps to attain a North Carolina esthetics teacher license:
Receive Board Application Approval
Schedule Examination with DL Roope
Pass Teacher Examination with at Least 85% or Higher
---
Step 5. Continue Education and Renew your License Biannually
Your license will expire on October 1st of each renewal cycle. As a licensee in North Carolina, you are required to complete at least eight (8) credits of continuing education each renewal cycle. You are subject to an audit from the Board at any time, so you will need to keep records of your continuing education credits. Your credit certification should include the following information:
Course Title
Description
Date
Address of Course Location
Number of Hours Earned
After you have completed your continuing education, you may renew your license and submit the renewal fee online or by filling out a personal license renewal application.
---
Esthetician Salaries in North Carolina
Estheticians in North Carolina had salaries above the national average. The US Bureau of Labor Statistics (BLS) indicated that the 2013 average US esthetician salary was $32,990. The average 2014 esthetician salary in North Carolina was $36,390 according to the state's Department of Commerce.
Experienced North Carolina estheticians earned substantially higher salaries, at an average of $43,680. Skin care specialists just starting out averaged $21,810.
The actual take home pay for North Carolina's estheticians is likely to be much higher than indicated here, since their customers generally tip them at least 10%.
Esthetician Job Growth Levels in North Carolina
The number of esthetician jobs in North Carolina is expected to grow by 29.3% between 2010 and 2020. This rate is more than 2.5 times higher than that for North Carolina occupations as a whole.
There will be an estimated 20 new esthetician jobs a year on average that become available in the state. They will be evenly split between jobs due to growth and those due to the replacement of professionals retiring.
Job growth is predicted to be particularly high in the Cumberland region. The number of skin care specialty jobs is expected to double there. Growth of 50% is predicted in three regions:
Durham
Greensboro
Regional Partnership
North Carolina Metropolitan Esthetician Salaries
The BLS reported that estheticians in the Asheville area had the tenth highest average salary of any area in the country in 2013. According to the state's Department of Commerce, salaries for North Carolina's estheticians in major metropolitan areas were as follows in 2013:
North Carolina
Average
Entry-level

Winston-Salem
$41100
$27050

The BLS provides an analysis of skin care specialist salary levels for most of North Carolina's major metropolitan areas (2013):
Area name
Employment
Annual mean wage
Asheville NC
Estimate not released
44770
Charlotte-Gastonia-Rock Hill NC-SC
200
32580
Greensboro-High Point NC
60
30090
Virginia Beach-Norfolk-Newport News VA-NC
120
47290
10 Notable Esthetician Programs in North Carolina
From its coastline to the Appalachians, North Carolina is a land of variety. One thing that does not vary here, however, is the quality of the schools that made our top-10 list! All of the schools on our list offer esthiology programs that include business training as part of the curriculum, and 90 percent of our top-rated schools accept veteran education benefits and offer career assistance to help new graduates land positions they love.
The average tuition plus kit fee among our top-10 picks is $5,073, an enviable figure considering that skincare professionals in this state earn an average annual salary of $33,760 (Bureau of Labor Statistics, 2015). Once you graduate from any of the following schools on our top-10 list you will be qualified to take the state licensure examination to become an esthetician.
AB Tech Community College Esthetics Technology Program
- Asheville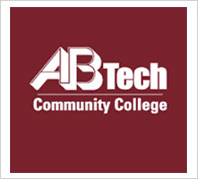 Tuition: $1,216
Kit Cost: $212
Program Length: 9 months
This program results in an esthetics technology certificate as well as eligibility to take the state's license examination. Part of a larger community college, as a student here you would enjoy bonuses that include chances to get involved with charity events in the local community, career counseling services, scholarship opportunities – and veterans can even use their GI Bill education benefits here. You'll put the skills you learn to practice in the campus's Mountain Tech Spa. The program's schedule follows the school's overall schedule so you would also enjoy having time off for the holidays.
Academy of Nail Technology and Esthetics
- Charlotte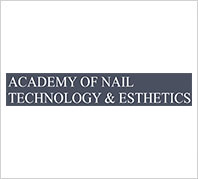 Tuition: $5,100
Kit Cost: $795
Program Length: 5 months
After decades of graduating successful nail technologists, in 2001 the Academy started its esthetician program and hasn't looked back since! Students prefer this school for its small class sizes, flexible scheduling, and the fact that it uses the latest products, including Glo, Éminence and Obagi. This program also conveniently follows the Charlotte-Mecklenburg school calendar as close as possible – a bonus for any parent with school-age children – and is also open in the summer. Career counseling and business education are included at this clean and modern facility.
Alexander Paul Institute of Hair Design
- Greenville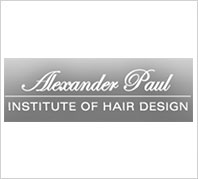 Tuition: $5,425
Kit Cost: $856
Program Length: 5 months
You'll learn in a fully equipped, stylish, up-to-date facility that just won an award for its shining campus in 2015 from Modern Salon. This school wowed us with its student-led community and business initiatives that include business building competitions, social media account management, and charity event organization. It also gets the extra recognition for having a 100 percent state license exam pass rate among graduates, as well as a 100 percent job placement rate! Alexander Paul Institute is even approved to accept GI Bill education benefits.
Aveda Institute
- Chapel Hill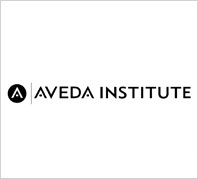 Tuition: $12,075
Kit Cost: $2,500
Program Length: 5 months
The founder of Aveda Institutes helped create the first line of quality toxin-free, cruelty-free beauty products in America. When you walk into the Chapel Hill location, you'll be awestruck by a sparkling and brightly-lit interior where the floor is always polished and the paint is always fresh. At Aveda, beauty is not just skin deep; as a student here you'll be able to take advantage of scholarship opportunities, business education, career fairs and other career assistance services. You would also have the chance to become involved in the local community through charity events and fundraisers. And if you're a veteran, you can use the GI Bill to help cover the cost of your training.
Central Carolina Community College Esthetics Program
- Sanford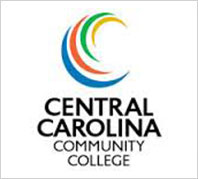 Tuition: $1,664
Kit Cost: $531
Program Length: 5 months
As a student at CCCC (it's even fun to say!) you would be attending the first community college in North Carolina to offer an esthetician program. You'll have all you need here: a large community of students involved with clubs and activities, scholarship opportunities, and career assistance once you graduate. The curriculum here includes a focus on the business side of the skin care industry, and once you graduate you'll be well-prepared to take the state esthetician exam. Veterans can use their education benefits here. CCCC boasts offering the most advanced esthetics training available anywhere in the state!
Craven Community College Esthetics Technology Program
- Havelock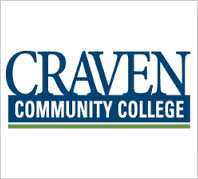 Tuition: $1,415
Kit Cost: $327
Program Length: 9 months
Graduates of Craven's Esthetics Technology Certificate program are more than prepared to take the state board exams for licensure. Students here have access to scholarships and can enjoy an active involvement in the local community. Veterans can use their GI Bill education benefits to attend this program, which includes business training that helps support independent estheticians and those intent on opening their own spa one day. Graduates of Craven's esthiology program have gone on to careers in day spas, resorts and more.
Durham Tech Esthetics Technology Program
- Durham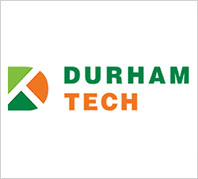 Tuition: $2,037
Kit Cost: Included
Program Length: 9 months
This program is offered on a part-time basis four days a week, approximately four hours per day. To make it easy for students to pay for this highly affordable program, the school allows you to make half the tuition payment at the beginning of the course and the remainder at the midpoint of the course. As a non-credit education program offered through a larger community college, this program comes with the benefits of accepting veterans' education benefits, offering scholarships, and having a strong tie to the State Board of Cosmetic Art Examiners and the local community.
Business training is included in the curriculum and upon graduation students are prepared to take the state license exam. In fact, graduates of this program have a 100 percent pass rate on the exam! This fact combined with the program's exceptional value made us say, "Wow!"
Gaston College Esthetics Technology Program
- Belmont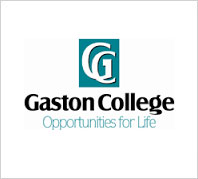 Tuition: $1,928
Kit Cost: $400
Program Length: 5 months
With your Esthetics Technology Certificate from Gaston College, you'll be well prepared to take the state licensing exam. At Gaston, you get all the advantages that come with being part of a larger community college: veteran's benefits are accepted, there are scholarship opportunities, and you can avail yourself of career assistance and take advantage of the many opportunities to network with and get involved with the local community. The curriculum goes beyond just the minimum requirements, with segments delving into business as well as advanced esthetician topics like nutrition, aromatherapy, and skin analysis.
Leon's Beauty School
- Greensboro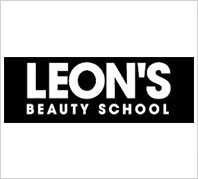 Tuition: $3,800
Kit Cost: $500
Program Length: 5 months
Originally founded as a salon on Tate Street at the end of World War II, this establishment began teaching students the art and science of beauty and wellness in 1963. Over a half century later, the granddaughter of the original founder still runs the operation, making it a multi-generational family business where reputation really matters. That's why Leon's stands out, offering career assistance services for graduates at any point in their career, business training that's included in the curriculum, and accepting veterans' education benefits. Leon's also gets recognition for its involvement with local charities. You'll learn the art of esthetics on a wide-open floor at this spacious facility.
Mitchell's Hair Styling Academy
- Raleigh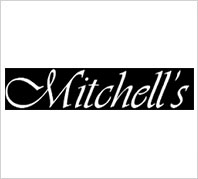 Tuition: $8,815
Kit Cost: $1,135
Program Length: 5 months
The esthetician program through Mitchell's started operating independent of the school's cosmetology program in 2004 and is built on the foundational motto "reach, tech, win, develop." Instructors reach out to every new esthiology student in an effort to teach them marketable skills, and students learn how to win at life by developing good habits that stay with them for their entire career. Mitchell's esthetics program offers career assistance after graduation and includes training in business smarts as part of the curriculum. Veterans can use their GI Bill benefits to attend this program.