In the bitter cold and heavy snows of North Dakota, keeping your skin healthy, supple, and beautiful can be close to impossible. As an esthetician, however, you will learn the secret techniques, procedures, and products to keep your client's skin radiant—even with all the harsh winter damage.
Bismarck is the home to many great salons and spas, namely Spa D'Athena, which has been voted the Best of the Best Spas for thirteen consecutive years. Spa D'Athena specializes in cutting-edge services such as medical diamond organic microdermabrasion and oxygen infusion treatments.
If you're ready to start your exciting beauty career as an esthetician in North Dakota, you will first need to become licensed through the North Dakota Board of Cosmetology. The Board licenses cosmetologists, manicurists, and estheticians, each with different education and exam requirements.
As an esthetician, you get to specialize specifically in skin care, skin care products, and makeup. For guidance on how to become an esthetician in North Dakota, follow these simple steps:
---
Step 1. Graduate from a 600-Hour Esthetician Training Program
Your first step toward attaining a North Dakota esthetician license is graduating from a North Dakota esthetician school. The North Dakota Board requires that your school provide at least six hundred (600) hours of training, including training in the following subjects:
Sterilization, Sanitation, and Safety (75 Hours)
Body Treatments, Facials, Hair Removal, and Makeup (340 Hours)
Study of Theory, Law, and Sanitation (75 Hours)
Related Subjects (60 Hours)
Unassigned (50 Hours)
Once you are a student, you and your esthetician school will need to submit a Student Registration Form to the North Dakota Board. This form will provide the Board with proof that you are a student. It will also grant you access to the licensing exams after graduation. Along with this form, you will need to provide the North Dakota Board with the following materials and information:
$15.00 Student Registration Fee
Copy of Birth Certificate
Copy of High School Education
Contract
Complete List of Tools, Books, and Supplies
You and your school will submit all student registration materials to the Board at the following address:
ND State Board of Cosmetology
P.O. Box 2177
1102 S. Washington Street
Suite 200
Bismarck, ND 58502-2177
---
Step 2. Pass Written, Law, and Practical Licensing Exams
For your esthetician license, the North Dakota Board requires that you pass three different exams: a theory exam, a North Dakota laws practical exam, and a practical exam. Before you take these exams, make sure to download and read the North Dakota Esthetician Examination Information.
Written Exam
The written exam is a national exam administered by PSI Services. You will need to download the PSI Services written exam information booklet, schedule this exam online, and pay the $70 exam fee directly with PSI Services.
The written exam candidate information bulletin explains the exam content, study guides, and has sample questions. It outlines that this exam will cover, but is not limited to, the following esthetician subject areas:
Skin Glands and Functions
Cleansing, Steaming, and Exfoliation procedures
Extraction
Skin Conditions and Disorders
Hair and Growth
Hair Removal
Makeup Application
Skin Care Products
Massage and Manipulation
Basic Chemistry and Anatomy
You will receive your scores immediately after taking the exam.
North Dakota Laws Exam
The North Dakota Law and Sanitation exam is a computer-based, written exam also administered by PSI Services. This exam will cover the North Dakota laws, rules, and regulations that are directly related to cosmetology and esthetician services. You may find the North Dakota Cosmetology Rules and Regulations here.
You will take both the written and the law exam with PSI Services, who offers testing centers in North Dakota at the following locations:
Rasmussen College – Bismarck
Fargo Jet Center – Fargo
Kvasager Learning Center – Grand Forks
Minot State University – Minot
Williston State University – Williston
Practical Exam
For this final exam, you will need schedule and take it directly with the North Dakota Board of Cosmetology. To do so, you will need to submit the Application for Esthetician Examination to the Board. This application must be sent along with the following information:
Proof of Esthetician Education
Practical Exam Fee of $25.00
Original License Fee of $25.00
Once the Board accepts your application, you will receive an admission card in the mail. This admission card will confirm the date, time, and location for your practical exam. To take the practical exam, the North Dakota Board requires that you bring the following materials and information with you to the examination site:
Admission Card
Photo Identification
Esthetician Kit (with all supplies)
Live Model for Esthetician Services
Proof of Six Hundred (600) Hours of Esthetician Education
During this exam, the Board will test you on your ability to physically perform the following esthetician services:
Client Protection
Cleansing the Face
Steaming the Face Using Towel
Massaging the Face
Application of the Mask
Hair Removal of the Eyebrows
Facial Makeup
Once you pass the practical exam, the Board will issue you your North Dakota Esthetician license!
---
Step 3. Start your Career as a Esthetician in North Dakota
Congratulations! Now that you are a licensed esthetician in North Dakota, you can look for a job as a part-time or full-time esthetician at a local salon or spa. Your license also allows you to work as a professional beauty advisor, a fashion or bridal makeup artist, or a skin care product specialist. If you are looking for a salon or spa to get started in, check out some of the popular locations around Bismarck:
Pure Skin Aesthetic and Laser Center
Derma Care Clinic
Identity Salon
Spa S'Athena
There are also many ways to advance your career as an esthetician in North Dakota, including working as a Master Esthetician or Esthetician Instructor.
Master Esthetician
Once you have worked as a licensed esthetician for at least one thousand (1000) hours, you may apply for a Master Esthetician License! This license is proof of your education and experience. To apply, you and the salon at which you work will need to fill out and submit the following information to the North Dakota Board:
A Master License Application Form
Verification of 1000 Hours of Experience
$25.00 Application Fee
Esthetician Instructor
If you're looking to take the next step in your career, you can even apply to become an Esthetician Instructor! To do so, you will need to have gone to a Board-approved instructor training program, taken the instructor examination, and submitted the following information to the North Dakota Board:
The Application for a License as an Instructor
Verification of Esthetician School Training
$35.00 Original License Fee
$55.00 Esthetician Instructor Exam Fee
Once you pass the esthetician instructor exam, the Board will issue you a North Dakota esthetician instructor license!
Both becoming a master esthetician and an instructor are great options to advance your career as an esthetician in North Dakota.
---
Step 4. Renew your License Annually
To keep legally working as a licensed esthetician in North Dakota, you will need to renew your license by December 31st of each year. In order to renew, all you need to do is submit your renewal application and $20.00 renewal fee to the Board. The North Dakota Board also allows you to renew your application online.
You will not be required to complete any continuing education to renew your license, unless you are an esthetician instructor. As an instructor, you need to complete at least eight (8) hours of continuing education every year to renew. However, you can complete continuing education whether you are required to or not! Oftentimes, you will find advanced courses being offered at your esthetician school. Taking these courses is a great way for you to stay in the know and on the cutting-edge concerning the latest skin care techniques and products.
---
Esthetician Salaries and Job Prospects in North Dakota
Anyone plugged into the world of health, wellness and beauty knows that Bismarck and Fargo are home to thriving spa and salon industries where estheticians rule the roost, catering to professionals who want to look their best in the office day to day and wealthy clients  sparing no expense in their search for a luxurious experience. North Dakota's reputation as a leader in clean water, clean air, and a high quality of life has allowed the esthetics profession to hit its stride.
According to the North Dakota Department of Labor and Human Rights, the number of jobs for skincare specialists is projected to increase by more than 8% through 2026.
In fact, North Dakota estheticians in the lower-to-mid salary range tend to earn more than the national average; about $1,000 and $4,000 more, respectively.
Hourly Wage
Low: $9.22
Median: $16.73
High: $24.78
Annual Salary
Low: $19,180
Median: $34,800
High: $51,450
While salary stats for skincare professionals can give you a general idea of what you'll earn, it's important to remember that the addition of tips and commissions can significantly increase your earning potential. Your skills and talents, your reputation in the industry, and your knack for introducing your clients to the newest innovations in skincare will all impact your ability to earn the tips and commission that will take your income from good to great.
And once you've earned your stripes in the profession and made a name for yourself, you can take your career to the next level and become your own boss by renting space in a spa or salon and keep everything you earn after deducting the cost of rent and other expenses. The most ambitious estheticians take business ownership to the next level by eventually going on to invest in a spa of their own, which comes with major responsibilities, but also the potential for major income.
North Dakota's Booming Esthetics Industry: Comparing Salaries in Fargo and Bismarck
Your marketing efforts are more than just shameless self-promotion; they allow you to keep loyal clients while attracting new ones. That combined with your killer esthetics skills are just some of the ways you can continue to enjoy steady increases in your income year after year. Often times, it's where you build your business that can make a big impact.
Not surprising, it's Fargo estheticians that come out on top, particularly for mid- to-senior career professionals, earning salaries that would be the envy of any salon professional in the Midwest
Fargo
Low: $18,670
Median: $41,100
High: $51,450
Bismarck
Low: $19,270
Median: $34,350
High: $49,090
2017 salary data provided by the U.S. Department of Labor-Sponsored resource CareerOneStop – https://www.careeronestop.org/ExploreCareers/Plan/salaries.aspx. State and MSA (Metropolitan Statistical Area) data includes estheticians at all levels of education and experience. This data does not represent starting salaries. Employment conditions in your area may vary.  
2016 job growth data provided by the U.S. Department of Labor-Sponsored resource Projections Central – https://projectionscentral.com/Projections/LongTerm.
All data accessed June 2019.
10 Notable Esthetician Programs in North Dakota
North Dakota is about as far from NYC and LA as you can get, but the community of estheticians and other health and wellness professionals found here have a respect for the art and science of their craft that practitioners on the coasts could learn a lot from. The two schools in North Dakota offering board-approved programs in esthetics are excellent, both earning top marks based on the scoring system we used to rank top schools.
Within about 200 miles of the state you can find several other excellent schools offering esthetician programs, which are also included in our top-10 list of schools available to students of esthetics in North Dakota.
The North Dakota State Board of Cosmetology can grant an esthetician license based on reciprocity if you completed an out-of-state esthetician program that was 600 hours in length and involved passing both practical and theory examinations. You'll also need to pass a North Dakota laws, rules, and regulations test.
The average tuition and kit cost for the schools on our list is $8,066. Compare this with the average annual salary for skincare specialists in North Dakota: $32,040 according to 2015 records from the Bureau of Labor Statistics. All the schools on our list are great about helping their students find lucrative positions that they love after graduation.
Without further ado here is our list for the top-10 schools available to students of esthetics in North Dakota.
Aveda Institute
- Minneapolis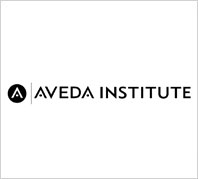 Tuition: $9,650
Kit Cost: $1,800
Program Length: 5 months
You couldn't ask for a more modern and stylish facility than Aveda Institute. The school and salon are complete with wooden floors, strategically pointed track lighting, and a sleek floorplan that combine to give a professional and warm atmosphere. Fashion events and guest speakers regularly frequent the school's auditorium. You can invest in your education with scholarships as well as veteran education benefits. You'll also find plenty of opportunities here to get involved in local community activities.
The curriculum covers everything from important topics regarding the circulatory and endocrine systems to business acumen. Once you graduate you'll get help finding a position thanks to this school's ties to local spas, not to mention Aveda's connections throughout the country.
Headlines Academy
- Rapid City, SD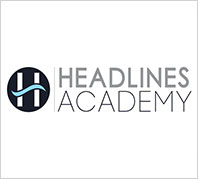 Tuition: $6,900
Kit Cost: $1,500
Program Length: 7 months
Instructors here are committed to their students, as is demonstrated by the fact that 100 percent of students graduate on time and 97 percent passed their state board exams. You can invest in your education with help from this school's own scholarships, and veterans can use their GI Bill benefits. You can rest assured knowing that you will understand the business-side of esthetics, as this school is a member of the Nuts and Bolts Business Training Program. Headlines boasts a 75 percent job placement rate for students thanks in part to its career counseling services. Students enjoy a good relationship with the local community and offers a 10 percent military discount.
Josef's School of Hair Design
- Grand Forks and West Fargo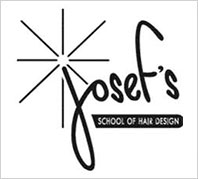 Tuition: $8,000
Kit Cost: $770
Program Length: 5 months
This school has been making a difference in the field of beauty since Joseph Olivieri founded it in 1960. It hasn't lost a bit of its style since; just take a look at its polished wood floors and stainless steel and leather chairs. It wowed us by offering to help students coming from outside the city find housing and even childcare- a rare feature for any beauty school in the nation. You can qualify to take the state's esthetician exam by completing your education at either of this school's two branches in West Fargo and Grand Forks. You'll get to put what you've learned to the test by participating in community events like the school's annual fashion awards show.
This program encourages students to pursue scholarships and even provides links where you can find them, on top of accepting veterans' education benefits. The art of business is also included in the program. All students also have access to this school's job placement program, and nearly 100 percent of graduates go on to pass the state licensure exam.
Model College of Hair Design
- Saint Cloud, MN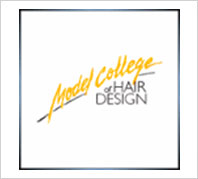 Tuition: $7,650
Kit Cost: $805
Program Length: 4 months
The client and student facilities at this school are remarkable. Track lighting installed above the alternately tiled and wood floors starts by creating a warm ambiance that is reflected in the gentle pastel-colored walls. This effect is augmented by shining stainless steel chairs backed with leather.
Model College's esthetics program includes study of business to help you be successful later in your career. Each year senior students attend a fashion show in places like Las Vegas, New York, Minneapolis, and Chicago. This program offers many scheduling options including full and part-time. It also offers an "earn while you learn" program similar to work-study, where you can work for your college to supplement your income. Graduates have access to the school's job placement program and veterans can fund this program with the GI Bill. Model College even offers on-campus housing that is affordable and a few steps away from the school! Out-of-state students pay the same tuition and housing rate and come from all over the country to attend.
Park Avenue School of Cosmetology
- Park Rapids, MN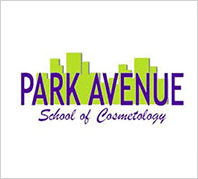 Tuition: $4,950
Kit Cost: $435
Program Length: 5 months
This school will develop your talent so that you'll be an asset wherever you go. Park Avenue wants to make it easy for you to attend and has a wealth of resources for finding scholarships. Veterans can also use their GI Bill education benefits here. You'll have tons of opportunities to participate in local community events like charitable walks, spa workshops, beauty events, and awareness campaigns. Once you graduate the school will provide job placement assistance to help you identify potential employers.
PCI Academy
- Plymouth, MN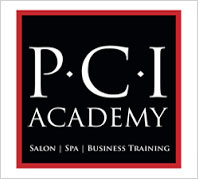 Tuition: $11,699
Kit Cost: $0
Program Length: 5 months
Color, contrast, and openness describe this PCI Academy's facilities. The classrooms are brightly painted hues of red and purple, while the salon and spa area is a wide-open space with high ceilings and professional equipment at each workstation. This school truly offers a lifetime investment in your education; attending here means you get free continuing education for the rest of your career. All students also receive Summit Salon Business Training, which prepares you for success in the business of esthetics. As a student you'll have regular opportunities to be involved with the local community through charity events, including providing esthetician services to low-income adults. This school emphasizes its goal of helping every student find a job after graduation, and has a placement rate of 75 percent. 100 percent of students graduate on time.
Ridgewater College
- Willmar, MN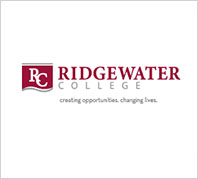 Tuition: $3,961
Kit Cost: $880
Program Length: 12 months
Graduates of this program receive a certificate in estheology and are eligible to take the Minnesota state board exams. You also have the option of staying an extra year to earn an Associate of Applied Science (AAS) in advanced estheology. Being part of a larger college means students have access to scholarships, job placement services, a vibrant campus community, and veterans can use their GI Bill benefits. Of all the schools on our top-10 list Ridgewater College has the most bang for the buck: students focus on esthetics for a full year yet pay the lowest amount for tuition and a kit.
Saint Paul College
- Saint Paul, MN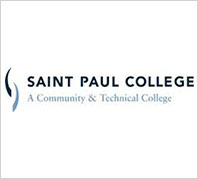 Tuition: $4,931
Kit Cost: $1,080
Program Length: 12 months
Once you complete this school's esthetician certificate program you will be qualified to take your state board exams. You can also complete additional courses to earn an Associate of Applied Science (AAS) in spa esthetics. This program is also part of the Comité International d'Esthetique et de Cosmetologie (CIDESCO), which means that once you graduate you should also be prepared to take the CIDESCO examination to earn this organization's esthetician credential. Attending a community college with diverse academic programs as well as 11,000 students means that things like acceptance of VA benefits, job placement assistance, scholarships, and opportunities for community involvement are streamlined and efficient.
The Salon Professional Academy
- Fargo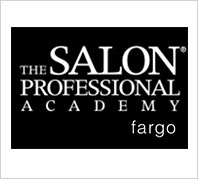 Tuition: $6,860
Kit Cost: $1,855
Program Length: 5 months
The Redkin curriculum of this program goes far beyond the basic state requirements, and includes study of the business-side of esthetics. Each year the school is involved in community events like fashion shows and charity benefits. You can use scholarships to finance your education, and if you're a qualified veteran The Salon Professional Academy will also accept your GI Bill education benefits.
You'll enjoy a stylish, modern, polished environment with different themes in every room. You'll be working with top beauty products as you complete your specialized training. This program strives to maximize your artistic potential, and believes that pursuing an esthetician education is the first step towards a career filled with endless opportunities and creativity. Students can take advantage of this school's nationally recognized name as well as its career placement services.
Stewart School of Hair, Skin & Nails
- Sioux Falls, SD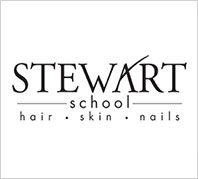 Tuition: $5,975
Kit Cost: $963
Program Length: 4 months
This is a top-notch school complete with high ceilings, modern workstations, and a floor plan that inspires feelings of polished spaciousness. To help you invest in your future career this school offers its own scholarship for those who have a record of success in high school and the community at large. The curriculum includes business training for employees as well as future spa owners. This school has one of the most active community engagement programs we've seen, with students being involved with organizations like the Pink Hearts Fund, Children's Care Hospital, and more. As a graduate of this school, you will enjoy individual assistance to help you find employment.