Everyone wants to attain a youthful, radiant glow. As an esthetician, you get to learn the secrets to making even the roughest skin soft, smooth, and supple. Ohio is a perfect place to start your esthetician career, with the US Bureau of Labor Statistics indicating that just 710 estheticians were licensed in the state as of 2013. In Cincinnati and Columbus, only about 100 estheticians were employed in each metropolitan area, falling well short of the number needed to meet the growing demand.
The Ohio Labor Market's occupational projections estimate that the number of skin care specialist jobs will grow by 22.9% between 2010 and 2020, creating an average of 63 new jobs in the state each year!
If you are ready to begin an exciting career in esthetics, you will need to qualify for a license through the Ohio State Board of Cosmetology. As an esthetician, you will specialize in caring for the largest organ on the body—the skin. For a quick guide on how to become a licensed esthetician in Ohio, follow these simple steps:
---
Step 1. Graduate from a 600-Hour Esthetician Training Program
Your first step is to graduate from an Ohio esthetician school. The Ohio Board recognizes both private schools and career technical schools as providing appropriate training for your license. You must complete a program that offers at least six hundred (600) hours of training.
Your training will need to meet the following minimum hour and subject requirements:
Sanitation and Bacteriology (75 hours)
Anatomy (70 hours)
Specialized Equipment and Treatments (40 hours)
Massage (70 hours)
Chemistry (40 hours)
Facial (80 hours)
Skin (70 hours)
Makeup (95 hours)
Salon Operations and Communication (40 hours)
Ohio Cosmetology Laws and Rules (20 hours)
Internship
Once you have completed at least 50% of your base curriculum, the Ohio board allows you to begin participating as an intern with a salon. An internship may account for up to 10% of your total training hours (60 of the 600 hours). If you wish to complete an internship, you and your esthetician school will need to complete the following steps:
According to the Ohio Internship Rules, your internship must be in a salon with one managing esthetician with at least five years of experience per intern. You will need to keep a daily journal of the services and tasks that you learned to perform, with your salon signing off on each page.
As an intern, you may work between three (3) and eight (8) hours per day, during which time you will learn and practice the following subjects:
Client Safety, OSHA, and MSDS Standards (2-4 hours of instruction required; 1-2 hours maximum of practical operation)
Disinfection and Sanitation (2-3 maximum hours of instruction; 2-3 hours maximum of practical operation)
Facials – Manual (8-12 maximum hours of instruction; 8-12 hours maximum of practical operation)
Facials – Electrical (4-6 maximum hours of instruction; 6-9 hours maximum of practical operation)
Facials – Chemical (4-6 maximum hours of instruction; 4-6 hours maximum of practical operation)
Eyebrow Arching and Hair Removal (4-12 maximum hours of instruction; 5-9 hours maximum of practical operation)
Makeup (8-12 maximum hours of instruction; 6-9 hours maximum of practical operation)
Business Technology (2-3 maximum hours of instruction; 2-3 hours maximum of practical operation)
Customer Service(2-3 maximum hours of instruction; 2-3 hours maximum of practical operation)
Retail Inventory (2-3 maximum hours of instruction; 2-3 hours maximum of practical operation)
---
Step 2. Apply for Ohio Licensing Exams and License (Out-of-State Applicants)
Once you graduate from esthetician school, your school and the Ohio Board will work together to schedule your licensing exams. No extra application is necessary.
As you are being scheduled to take your exams with the Board, the Ohio Board will issue you a work permit. This will allow you to work as an esthetician before you take your licensing exam. However, you are only allowed to be issued one (1) work permit, and it will expire on the day that you are scheduled to take your licensing exams.
If you are not an Ohio esthetician school graduate, you will need to submit an official application to the Ohio Board. To apply, you must be licensed out-of-state. If you wish to apply for an Ohio esthetician license, you will need to complete the following steps:
Submit Certification of Original Esthetician License
Attach Current Copy of Driver's License
Provide Proof of 600 Hours of Esthetician Training
Pass Practical and Theory exams (with at least 75%)
Once you submit the application to the Board, the Ohio Board will notify you of your official licensing exam testing date three (3) to five (5) weeks in advance of the test. You may submit all application materials to the Board at the following address:
The Ohio State Board of Cosmetology
1929 Gateway Circle
Grove City, Ohio 43123
---
Step 3. Pass Ohio's Practical and Written Licensing Exams
Upon completion of your Ohio esthetics school training, the Board will notify you by mail of your final test date and any requirements for the exam. To be licensed, the Ohio Board requires you to pass two different licensing exams: the practical exam and the theory exam.
Practical Exam
The practical exam will assess your ability to perform differing esthetician services on a mannequin for the Board. The Ohio Board has provided a Practical Exam Testing Information Packet (TIP) that outlines the following testing information:
Exam Attendance
Exam Center Rules
Mannequin Head Requirements
Study References
General Supplies
Dress Code Requirements
Exam Content
You will want to make sure to download and read through the TIP to prepare for the examination. For this exam, the Board will evaluate your ability to perform the following tasks:
Set Up and Client Protection
Cleansing/Steaming
Extractions
Hair Removal
Mask/Massage
Written Exam
Your Ohio esthetician written exam will consist of 110 multiple-choice questions. You will get ninety (90) minutes to complete this exam. The Written Exam TIP outlines the content areas that you will be tested in, including the following:
Principles of Infection (45 Questions)
Electricity/Chemistry (10 Questions)
Anatomy (15 Questions)
Esthetics Procedures and Practices (30 Questions)
Pilot Questions (10 Questions)
The Ohio Board allows you to have a total of five (5) years after you graduate from esthetician school to pass the licensing exams. If you wait longer than five (5) years, your esthetician school hours will expire, and you will need to return to esthetician school.
---
Step 4. Start your Career as an Esthetician in Ohio
Congratulations! Now you may begin working as a licensed esthetician in Ohio. You may consider applying for job titles such as beauty advisor, makeup artist, or skin care product specialist. If you wish to apply for an esthetician position in a local salon or spa, check out some of these top-rated salons and spas:
Blake Rose Salon + Spa – Columbus
Lavish Color Salon – Cleveland
Vibe Salon – North Royalton
Salon One – Oakland park Ave
Salon Hotel Lily – Columbus
Nurtur the Salon – Columbus
Darla and Co. hair Salon and Day Spa – Toledo
Ahava Spa and Wellness Center – Toledo
Mounir Boutros MD INC – Toledo
One way to advance your career is to become a salon or spa manager! To do so, you must complete at least one (1) year / two thousand (2000) hours of work experience OR complete at least one hundred and fifty (150) hours of Esthetics Manager Training School.
If you are applying for a manager license based on your work experience, you will need to complete the following steps:
---
Step 5. Continue your Education to Renew your License
You will need to renew your license every year by January 31st on odd-numbered years. The Ohio Board requires you to complete at least eight (8) hours of continuing education in order to renew your license. For estheticians, those eight hours may be in the following topics:
Skin Care
Relaxation Massage
Salon and Spa Business
As of February 1, 2015, the Board will also implement Human Trafficking continuing education requirements.
Once you complete your continuing education, you may renew your Ohio esthetician license online.
---
Esthetician Salaries in Ohio
The number of skin care specialty jobs is increasing both nationally and in Ohio. The state's Department of Job and Family Services expects that the number of esthetician jobs will increase by 22.9% between 2010 and 2020. This increase is 2.5 times greater than that for occupations in Ohio as a whole.
The median 2014 esthetician salary in Ohio was $28,070. This is close to the national median for this field. Experienced estheticians in the 75th percentile salary bracket earned $36,379 a year on average. Those in the 25th percentile averaged $20,197 a year.
Since tipping for skin care treatment is customary, these salary figures are likely to underestimate the actual take home pay of these professionals.
Esthetician Salaries Throughout Ohio's Metropolitan Areas and Regions
Metropolitan median esthetician salaries in Ohio varied by as much as $18,306 a year. Toledo estheticians earned the highest salaries in the median and 75th percentile salary brackets. The highest average 25th percentile salary was in the Cleveland area:
Ohio Area
Median
25th Percentile

Esthetician salaries were also highly variable throughout Ohio's regions with those in northwestern Ohio earning the highest salaries in the median and 75th percentile brackets:
Ohio Area
Median
25th Percentile

Northwest Ohio
$38984
$19573

Northeast Ohio
$29595
$25106

Southwest Ohio
$28027
$20114

The US Bureau of Labor Statistics provides hourly and yearly skin care specialty salary data for a number of Ohio's metropolitan areas (2013):
Area name
Employment
Annual mean wage
Cincinnati-Middletown OH-KY-IN
120
28890
Cleveland-Elyria-Mentor OH
Estimate not released
30770
Toledo OH
Estimate not released
40330
10 Notable Esthetician Programs in Ohio
Our top-10 picks for esthetician schools in Ohio reflect a propensity towards value and quality. All the schools on our list help students find a position with an area medi-spa or other esthetician practice after graduation and accept military veterans' GI Bill benefits. 90 percent of them offer business training as part of the curriculum, which prepares estheticians to enter the profession as independent contractors who would be capable of running a spa of their own one day.
The average cost of tuition and kit among our top-10 schools in Ohio offering esthetics programs comes out to $9,018. Compare this with the average annual salary of $38,830 for skincare specialists in Ohio (Bureau of Labor Statistics, 2015) and it becomes apparent that the rewards far outweigh the costs when it comes to becoming an esthetician in Ohio.
Ohio has plenty of great esthetician schools. Here is our pick for the top-10 best beauty academies offering esthetician programs that meet the requirements for state licensure in Ohio.
Brown Aveda Institute
- Mentor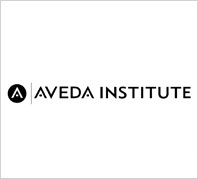 Tuition: $9,200
Kit Cost: $1,700
Program Length: 5 months
Wood floors, pastel-colored walls, and the latest esthetician equipment await you at Brown Aveda Institute. Students can apply for this school's own scholarship as well as use other scholarships towards their education. Here you'll have the chance to be actively involved in the local community and participate in charitable events. The curriculum includes a segment about business development, and its career assistance program translates into an 80 percent job placement rate. You have the option to study at two locations serving both the east and west suburbs of Cleveland in Mentor and Rocky River. VA education benefits are accepted.
Creative Images Institute of Cosmetology
- Dayton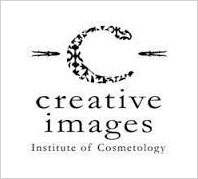 Tuition: $9,161
Kit Cost: $2,370
Program Length: 5 months
This school made our list for several reasons, starting with its chic design featuring accoutrements like a stone-tiled floor and leather chairs for clients. When it comes to funding, this school accepts outside scholarships and also offers its own scholarship for high school students. It also accepts GI Bill education benefits. You can choose between two campus locations at the north and south ends of Dayton. Graduates enjoy lifetime career placement assistance. Community involvement ranges from wine and cheese events to being named a military-friendly school by GI Magazine.
This program's curriculum is outstanding, going far beyond the basic state requirements for licensure. To start with, it has a segment devoted to specifically preparing you to become an independent esthetics spa manager. As for esthetic procedures, the school had to get special permission from the state's board of cosmetology because it offers the latest techniques in this field. Creative Images Institute is so confident it has the most advanced esthetician training available in the state that it will give you $500 if you find another school offering more.
Gerber's Akron Beauty School
- Akron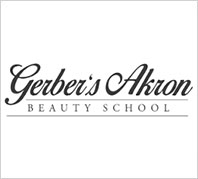 Tuition: $4,575
Kit Cost: $625
Program Length: 11 months
This school is esthetically pleasing on the eyes with its modern fresh interior design, as well as pleasing to the pocketbook. The program is designed to accommodate students' schedules with variable completion time options, and accepts scholarships as well as GI Bill education benefits. After graduation you can also take advantage of the program's career placement assistance. The curriculum includes a section covering salon management and marketing. Good manners, cooperation, strong ethics, and a professional appearance are hallmarks of this program.
Inner State Beauty School
- Lyndhurst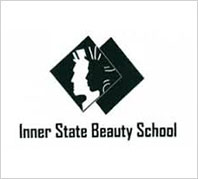 Tuition: $5,080
Kit Cost: $655
Program Length: 6 months
This school prepares students with the skills they need to launch an esthetician career with limitless possibilities. The program includes advanced training in esthetics as well as a segment that focuses on developing a strong foundation of business knowledge. 90 percent of graduates pass the state licensing examination, and more than 70 percent find their first job in the industry relatively soon thanks to the school's job openings posting board. If you're a veteran you can use your GI Bill education benefits at this location.
Moler Beauty Academy
- Fairfield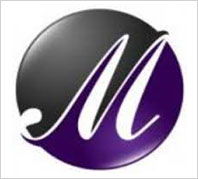 Tuition: $7,300
Kit Cost: $600
Program Length: 6 months
As a student at this school you are part of a beauty training institution that has been creating industry artists for over 50 years. This school has a proven record of success preparing students to become estheticians: 98 percent of graduates go on to become licensed by the state's board of esthetics and cosmetology. After graduation you can call on the school's job placement coordinator to help you land your first gig, and overall more than 70 percent of graduates find a job in their field soon after passing their exams.
National Beauty College
- Canton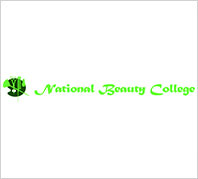 Tuition: $6,300
Kit Cost: $140
Program Length: 4 months
This school has been graduating students into the world of beauty and skin care since 1955. It teaches a curriculum that includes a segment about successful business operations, and military veterans can use their GI Bill benefits here. You'll find plenty of opportunities for community engagement through programs like Cut it Out, a domestic violence awareness initiative. After graduation you can take advantage of the school's career placement assistance program. As a student you will find National Beauty College succeeds in maintaining its respected name, as it has for decades.
Paramount Beauty Academy
- Portsmouth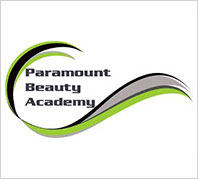 Tuition: $11,580
Kit Cost: $2,391
Program Length: 7 months
If you like style you'll love this school's vintage interior design, complete with wooden cabinets and polished black ceiling fans that will make you swear you just saw Audrey Hepburn walk by. Not only will you learn all you need to know about advanced esthetics, your curriculum also includes an extensive segment that covers the business and management skills you need to become a successful esthetics spa owner. Veteran education benefits are accepted at this school. All graduates are also free to utilize the program's job placement assistance program.
Raphael's School of Beauty Culture
- North Olmsted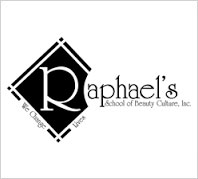 Tuition: $10,600
Kit Cost: $1,850
Program Length: 5 months
Students in this program learn with the latest tools, including an iPad. This school offers its own scholarship program in addition to accepting scholarships from other organizations as well as accepting veteran education benefits. Career placement assistance results in a solid 84 percent job placement rate, and 100 percent of graduates go on to pass the state licensure exam. This program is offered at several campuses throughout the state in Alliance, Boardman, Brunswick, North Olmsted, and Niles. You'll also benefit from the business training that is included in the curriculum.
Summit Salon Academy
- Perrysburg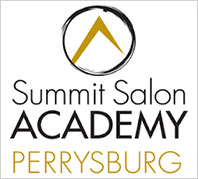 Tuition: $6,688
Kit Cost: $1,112
Program Length: 9 months
Summit Salon's esthetics program provides advanced training, including the business-side of the profession, which prepares you to become a successful owner of your own salon. Students enjoy a level of engagement and motivation in this program that is second to none, as is reflected in a 100 percent on-time completion rate. Depending on the time of the year you may be able to take advantage of scholarships made available through this institution. The success of the school's career assistance program is evident with its 75 percent placement rate for graduates. You'll learn in a beautiful and stylish facility complete with wood-framed mirrors, track lighting, and large windows that allow for plenty of natural illumination. Veterans can use their GI Bill education benefits here.
Toledo Academy of Beauty
- Oregon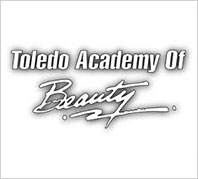 Tuition: $7,915
Kit Cost: $385
Program Length: 6 months
Career placement assistance, acceptance of veteran education benefits, and a high-quality lineup of products are standard practice at this school. Facilities include leaded-glass doors, pedicure thrones with back massagers, and European shampoo bowls. For all this pomp the school has a very affordable tuition rate. 86 percent of students transition into their careers without delay immediately after they graduate
This program accepts scholarships and even offers its own for high school seniors. Not only does your curriculum include a segment about business skills, you'll also take an in-depth look at how to be a successful manager of your own spa. The school definitely earns recognition for sponsoring the Salons Against Domestic Abuse ("cut it out") program and will even make a donation to this cause on your behalf if you simply ask- and that's just one of the charitable programs the school participates in.