No matter who you are, the essence of your natural beauty starts with soft, glowing, and radiant skin. As an esthetician, you get to be one of the few who know the secrets to obtaining skin perfection. Oklahoma occupational projections show that the number of skin care specialist jobs are expected to grow by 16% between the years 2008 and 2018, making Oklahoma a great place to start your career.
For aspiring estheticians in Oklahoma, Tulsa is the place to be. The Bureau of Labor statistics shows that 200 of the 370 estheticians licensed in Oklahoma were employed in the Tulsa metropolitan area as of 2013. Tulsa is home to some of the best salons in the state, including Spa Lux, which was a 2013 winner of the Certificate of Excellence from tripadvisor.
If you're ready to start your exciting career as an esthetician in Oklahoma, you will first need to become licensed through the Oklahoma State Board of Cosmetology and Barbering. The Board regulates the different licensing standards for cosmetologists, barbers, manicurists, and facial operators/estheticians.
As a facial operator, you get to focus your career on the beautification of skin. For a reference on how to become an esthetician in Oklahoma, follow the steps in this simple guide:
---
Step 1. Graduate from a 600-Hour Facial Operator Program
The first thing you will need to do in order to obtain an Oklahoma facial operator license is graduate from an Oklahoma Board-approved esthetician school. The Board allows you to choose from many public schools and private schools throughout the state, making training accessible, fast and fun.
To start this journey, you will need to fill out the Board's Student Registration Application. Once the Board receives this application, your schooling hours will be counted toward attaining a license.
Now that you are a student, you will study the art and science of Oklahoma Board-approved skin care practices, such as:
Makeup Application
Use of Antiseptics, Tonics, Lotions
Cosmetic Preparations
Hair Removal by Tweezing, Depilatories, or Waxing
Chemical Exfoliation
Electrical Muscle Stimulation
Infection Control and Bacteriology
Apprenticeship
If you cannot attend esthetics/facial operator school, the Oklahoma Board allows you to participate in an apprenticeship. To complete an approved apprenticeship, you must be at least sixteen (16) years old, have completed eighth (8th) grade, and meet the following requirements:
Submit evidence of apprenticeship need to the Board for approval
Receive training underneath a licensed instructor in a licensed establishment
Complete twelve hundred (1200) hours of training as a facialist/esthetician
Pass Oklahoma written and practical exams
---
Step 2. Pass Oklahoma's Written and Practical Licensing Exams
Your second step toward attaining an Oklahoma esthetician license is passing two licensing exams: the written exam and practical exam.
Written Exam
The written, or theory, exam is administered by PSI Services. You will need to register directly and submit your $45.00 examination fee directly to PSI Services in order to take the exam. Before taking this exam, make sure to download and read the Oklahoma State Board of Cosmetology Written Exam Information provided by PSI.
The written exam that you will take with PSI will test you on esthetician subject matters including, but not limited to, the following:
Product Application and Removal
Cleansing, Steaming, and Exfoliation
Extraction
Massage and Manipulation
Sanitation and Infection Control
Hair Removal
Skin Histology
Chemistry
Masks
Skin Analysis
PSI offers testing locations in the following Oklahoma locations:
McAlester
Oklahoma City
Ponca City
Tulsa
Woodward
You will receive your unofficial scores immediately following the exam.
Practical Exam
The second exam you will need to take is the Oklahoma Board's practical exam. To register for this exam, you will need to complete the following steps:
Once you complete those steps, the Board will schedule a time, date, and location for you to take the practical exam. This exam will assess your ability to physically complete esthetician services, including, but not limited to, the following:
Set Up and Client Protection
Massaging the Face
Cleansing and Steaming the Face
Manual Extraction
Facial Mask
Hair Removal
Facial Makeup
Once the Board provides you with your passing exam scores, you will be able to finally apply for your Oklahoma license!
---
Step 3. Apply for an Initial Oklahoma Esthetician License
In order to apply for an initial license, you must be over sixteen (16) years old, have completed eighth (8th) grade, and complete the following steps:
Once the Board receives and approves your application, you will be issued an Oklahoma Esthetician license! Finally, you may submit all of your application materials to the Board at the following address:
Oklahoma State Board of Cosmetology  and Barbering(OSBCB)
2401 NW 23rd, Suite 84
Oklahoma City, OK   73107
---
Step 4. Start Your Career as an Esthetician in Oklahoma
Congratulations! Now that you have received your Oklahoma esthetician license, you can begin your beauty career. With your facial operator education, you are prepared to apply for jobs as wide-ranging as beauty advisor, makeup consultant, sales for skin care products, or an esthetician in salons, spas, hotels, or department stores.
If you are looking to work in one of the best-rated local salons and spas, consider some of the following options:
Complexions – Oklahoma City
Spa Lux – Tulsa
Vo Spa Elegance – Oklahoma City
Hair Spa – Oklahoma City
Estetica Palmas – Oklahoma City
Esthetics/Facial Operator Instructor
If you want to advance your career, you can become a facial/esthetics instructor. This means that your job description would include teaching the art and science of skin care. In order to be eligible to advance your career to become an esthetics instructor, you must be at least sixteen (16), hold a high school diploma (or equivalent), and meet the following requirements:
Hold current Oklahoma facial operator/esthetics license
Complete one thousand (1000) hours of study
OR
Complete three hundred (300) hours of study if you have been a licensed, active esthetician for the immediate past two (2) years
Pass a written and practical instructor exam
Renew your License Online
Each year during your birth month, you will need to renew your esthetician license. If you do not renew the license, you cannot keep legally working as an esthetician in Oklahoma. You may renew your license through the Oklahoma Board's Online License Renewal System. To use this system, you will follow these simple steps:
Complete an online renewal application
Print and keep your confirmation receipt
Pay the $25.00 Renewal Fee
Wait for Oklahoma Board to mail you your license
---
Esthetician Salaries and Job Prospects in Oklahoma
Employment projections for Oklahoma's estheticians are pretty strong for a state known as much for its endless plains as it is for the few major metro areas found here. What the job growth stats show is something professionals in any field can appreciate: stability.
In Oklahoma City and beyond there is a steady rise in demand for those beauty professionals who make it their mission to provide services that rejuvenate, revitalize, refresh, and renew the skin.
According to the Oklahoma Employment Security Commission, opportunities for estheticians are projected to increase by 11% statewide.
Work as an esthetician in Oklahoma and after just a few years of experience and plenty of hard work earning a reputation for everything from a mean facial to a superb client experience and you can expect a base income that exceeds $30,000.
One thing to keep in mind is that salary stats don't often take into consideration that your earning potential is often as much about tips and product commissions as it is about your hourly or annual salary. Your ability to stay abreast of the newest skincare innovations, keep your currents happy and attract new customers all play a part in your ability to keep the tips and commissions rolling in.
You'll also find that your ability to reach your earning potential will depend on how you're being paid. Compensation models often vary in the field of esthetics, with most employers paying their estheticians an hourly wage that's supplemented with tips, commissions, and bonuses. However, it's not out of the ordinary for employers to also pay their estheticians straight salaries. And let's not forget that once you've established a name for yourself in the industry, renting a booth in a salon or spa will allow you to have more control you're your earning potential – you'll be your own boss and keep everything you earn after you pay the cost of rent and other operating expenses.
Hourly Wage
Low: $9.61
Median: $13.54
High: $31.05
Annual Salary
Low: $19,980
Median: $28,170
High: $64,590
What Estheticians are Paid in Oklahoma City
In many states, it's the urban estheticians who are earning the bigger paychecks. However, in Oklahoma, this may not be the case, as skincare professionals in Oklahoma City consistently earn less than the state average. This speaks to a shortage of talented estheticians in the non-metro areas of the state, something that spells opportunities for anybody in these areas able to build a portfolio of loyal clients.
Oklahoma City – hourly
Low: $8.96
Median: $12.72
High $20.21
Oklahoma City – annual
Low: $18,650
Median: $26,450
High: $42,040
2017 salary data provided by the U.S. Department of Labor-Sponsored resource CareerOneStop – https://www.careeronestop.org/ExploreCareers/Plan/salaries.aspx. State and MSA (Metropolitan Statistical Area) data includes estheticians at all levels of education and experience. This data does not represent starting salaries. Employment conditions in your area may vary.  
2016 job growth data provided by the U.S. Department of Labor-Sponsored resource Projections Central – https://projectionscentral.com/Projections/LongTerm.
All data accessed June 2019.
10 Notable Esthetician Programs in Oklahoma
Recently, esthiology made USA Today's top-10 list of the fastest growing job fields in the United States. Amid a growing demand for expert skin care services, medi-spas, dermatologists, and other esthetics practices are scrambling to recruit fresh talent straight out of school. Here at estheticianedu.org, we decided to come up with our own top-10 list of the best esthetician schools in Oklahoma offering programs that meet the requirements for state licensure.
All the schools on our list provide graduates with career assistance services, and each of these schools also allows veterans to use their GI Bill education benefits. While the average tuition (plus kit cost) for the schools on our list is $6,332, the average annual salary for skincare specialists in Oklahoma is $25,630 (Bureau of Labor Statistics, 2015) – and that doesn't even include gratuity, which can add up to as much as 20% or more to an estheticians annual income. Clearly, a quality education in esthetics is a sound investment in a rewarding and lucrative career.
The following is our top-10 list of the best esthetician schools throughout the state offering programs that meet state licensing requirements.
Broken Arrow Beauty College & Cosmetology Education Center
- Broken Arrow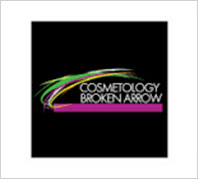 Tuition: $5,400
Kit Cost: $588
Program Length: 5 months
This program is committed to developing excellent estheticians, starting with a professionally decorated modern salon and learning environment. To accommodate students in the Tulsa area this school also has its Cosmetology Education Center branch there. If you are ambitious you can complete this program on time with day classes – 82 percent of students graduate in five months – or if you have a busy day schedule you can complete this program part-time with evening classes. A business segment is coupled with the esthetician curriculum to give you a well-rounded education, and you can get help paying for your education with scholarships or, if you qualify, veterans' education benefits. You are encouraged to take full advantage of the school's career assistance program, which maintains strong ties with salons and spas throughout the metro area.
Central State Beauty and Wellness College
- Oklahoma City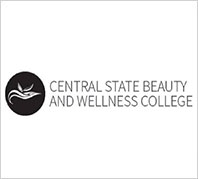 Tuition: $8,850
Kit Cost: Included
Program Length: 6 months
In this school you will learn alongside other students preparing for careers in the beauty and medical arts industries. As part of a larger college, you can enjoy advantages like scholarships, veterans' education benefits, and job placement assistance. The curriculum includes 15 hours of instruction devoted to salon development, where you'll learn the essentials for business success as an independent practitioner, a salon or spa manager, or even as an owner of your own spa one day. This school identifies student success as its most important goal and has provided instruction for future beauty industry professionals since 1975.
Clary Sage College
- Tulsa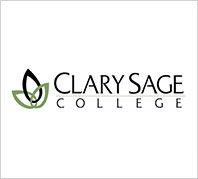 Tuition: $9,429
Kit Cost: $1,756
Program Length: 5 months
A unique school, this private non-profit college specializes in beauty and design offering programs tailored to nine occupations. The esthetician program results in an esthetician diploma as well as eligibility to test with the state board for licensure. The curriculum includes the development of skills in retailing and management as well as the art of esthetics. The facilities are professional, brightly lit, and modern. Students can inquire about available scholarships and also use veteran education benefits. Every year you'll have the opportunity to participate in community events like the school's annual charity fashion show. A career placement assistance program results in a 78 percent placement rate for esthetician graduates. This program also includes a two-month internship at the school's salon.
Francis Tuttle Technology Center
- Oklahoma City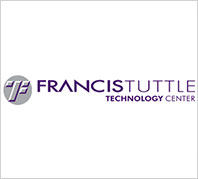 Tuition: $1,200
Kit Cost: $285
Program Length: 5 months
The esthetician program in this career training school prepares you for success, offering two different campus locations in Oklahoma City where you can complete your studies. Students can take advantage of several amenities this school offers to its students: career assistance service, scholarships, acceptance of VA benefits, and the chance to participate in many community events and charitable projects. You can also avail yourself of the school's business and entrepreneurial services division, which is there to help students develop strong business skills that will prepare you for independent practice in an established salon or for more ambitious endeavors such as opening a spa of your own.
Heritage College
- Oklahoma City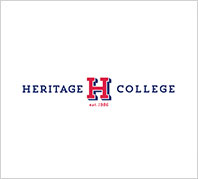 Tuition: $14,500
Kit Cost: $1,495
Program Length: 8 months
This school offers a variety of programs in the healing and medicinal arts, notable amongst which is its esthetics program. Your curriculum includes study of techniques such as facial cleansing, microdermabrasion, waxing, and exfoliation. You also learn about chemical peels, body treatments, and body wraps. After graduation you can take advantage of the school's career services department, which is specifically dedicated to help you land your first job after passing your state board exam. Licensed estheticians from this program are prepared to work in places like health clubs, dermatology clinics, private practice, and plastic surgery offices.
Metro Technology Centers
- Oklahoma City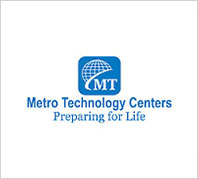 Tuition: $1,500
Kit Cost: $451
Program Length: 5 months
This esthetician program is offered from the school's South Bryant campus in the Oakcliff neighborhood. To make it as easy as possible for students to afford this already-affordable program the school offers scholarships and accepts GI Bill education benefits. The night program available through Metro Tech is perfect for someone who has obligations during the working hours of the day. While completing your studies you can be actively involved in the local community through outreach events sponsored by the school. Once you graduate and pass the licensing exam you can use the school's student career placement program to help find your first position.
Moore Norman Technology Center
- Norman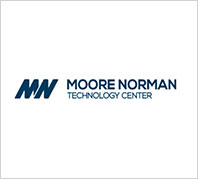 Tuition: $1,050
Kit Cost: $367
Program Length: 5 months
The most recent figures from Moore Norman Technology Center shows a 100% job placement rate for graduates, but the school went even further to wow us. Curriculum here includes a segment on spa business development, preparing you for a career as an independent practitioner, or even a spa owner one day. At Moore Norman Tech's esthiology program, you'll be able to pursue scholarship opportunities to help pay for your education, and qualified veterans can use the GI Bill.
Part of a larger education center, you'll also find plenty of opportunities to engage positively in the community and make a difference. Recent charitable events have included Pay it Forward, which helps low-income families buy affordable wedding dresses. Once you graduate you can use the school's employment services department to help you find a position in a medi-spa or other esthetics practice you love.
Finally, the value of this school cannot be understated. This school is simply outstanding, yet it is also the most affordable – which mad us say, "Wow!"
The Paul Mitchell School
- Ardmore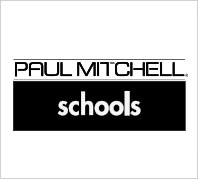 Tuition: $3,400
Kit Cost: $950
Program Length: 4 months
This name has a great reputation nationwide, which is bolstered by its branch in Ardmore. Whether it's community participation – the school raises thousands of dollars every year in "fun raising" events – or an excellent curriculum that includes coverage of business know-how, you will learn valuable skills here. The admissions office wants to make it as easy for you to attend, and therefore offers scholarships as well as veteran education benefits. Once you graduate the school's name alone should be enough to help you land your first job, though you can always take advantage of its career assistance program too. Learning takes place in a modern facility that projects a very professional image, complete with Paul Mitchell star-studded walls.
Sand Springs Beauty College
- Sand Springs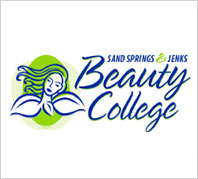 Tuition: $5,250
Kit Cost: $1,300
Program Length: 5 months
This course teaches you the essentials of esthetics – including vital business skills – and prepares you to project a positive attitude, sense of personal integrity, and self-confidence. You can complete the program at either of this school's two locations, near Tulsa in Sand Springs or in Jenks (Jenks Beauty College). Veterans can use their education benefits here, and all students have access to the school's job placement services. You'll work with top products like Redkin, OPI, Keratin Complex, and Dermalogica.
Yukon Beauty College
- Yukon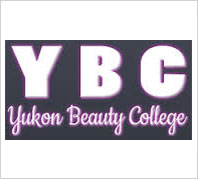 Tuition: $4,800
Kit Cost: $750
Program Length: 4 months
With its Pivot Point curriculum, this school provides an in-depth education into the world of esthetics, complete with instruction covering the business-side of this profession. In addition to learning the art and science of esthetics, you'll also be prepared to become an independent business owner. Veterans can use the GI Bill to invest in their future at this location, which also offers graduates assistance with finding a job. Classes are offered weekdays, and new enrollment takes place the second Monday of each month.