Estheticians hold the key to healthy, radiant, glowing skin. The Bureau of Labor Statistics indicates that there are 510 licensed estheticians in Oregon, with 440 of them employed in the Portland metropolitan area alone. The number of skin care specialist jobs in Oregon is expected to grow much faster than the average growth rate for all other jobs – increasing by a projected 57.2% between 2012 and 2020, according to the Oregon Employment Department.
If you are ready to start your career as an esthetician in Oregon, you will first need to become familiar with the Oregon Board of Cosmetology. In collaboration with the Health Licensing Office, the Board of Cosmetology regulates the licensing standards for cosmetologists, hair designers, barbers, natural hair care specialists, manicurists, and estheticians throughout the state.
As an esthetician in Oregon, you will focus on beautifying your clients' skin. For a quick guide on how to become an esthetician in Oregon, follow these simple steps:
---
Step 1. Complete a 500-Hour Esthetician Training Program
Your first step toward attaining a license is to complete a nail technician training program through one of Oregon's vocational schools, which are commonly referred to as Oregon Educational Institutes (OEI). The Oregon Board of Cosmetology and the Health Licensing Office require that this program contain at least five hundred (500) hours of esthetician training.
The training must meet the following requirements:
At least one hundred and fifty (150) hours must be obtained in Safety and Infection Control.
One hundred (100) hours may focus on career development.
The remaining training hours may be used for Board-approved esthetician services, including the following:
Temporary Hair Removal
Cleansing the Face
Stimulating the Skin
Manipulating and Massaging
Exfoliation
Makeup Artistry
Eyelash Services
Facial and Body Wrapping
Facial and Body Waxing
The Oregon Board of Cosmetology also allows you to graduate from a competency-based school, rather than an hourly-based program. A competency-based school may not require the minimum training hours, but it will need to provide you with the required training in esthetician services.
Both types of schooling will require you to pass a state-sanctioned practical exam as part of the program. This exam will be administered by your OEI, and you will need to keep certification of passing the practical exam in order to apply for an Oregon esthetician license.
Advanced Esthetician
Become an advanced esthetician in the state of Oregon allows you to perform advanced nonablative services services that includes seven additional modalities:
Skin rejuvenation
Body contouring
Dyschromia reduction
Dellulite reduction
Hair removal and reduction
Non ablative tattoo removal
Advanced certification is actually granted through the Health Licensing Office, Board of Certified Advanced Esthetics, an entirely separate board from the one that grants the standard certification. To qualify, you will need to meet the basic esthetics certification requirements by first completing a 500 Hour Basic Esthetics Course resulting in standard certification through the Oregon Board of Cosmetology.
Once licensed, you can pursue an additional 500 hours of continuing education to qualify for advanced licensure through the Board of Certified Advanced Esthetics. Those 500 hours will need to include:
280 hours of theory instruction:
Anatomy, physiology and histology – 25 hours
Diseases and disorders – 10 hours
Safety, sanitation and infection control – 5 hours
Oregon Revised Statutes and Oregon Administrative Rules – 5 hours
First Aid, Cardiopulmonary Resuscitation and Blood Borne Pathogens – 8 hours
Food and Drug Administration – 2 hours
American National Standard for Safe Use of Lasers (ANSI) – 40 hours
Technologies – 15 hours that includes:

Intense pulse light
Lasers
Plasma
Nonablative fractional collagen induction
Esthetic radio frequency
Esthetic ultrasound
Cryolipolysis
Microwaves
Emerging technologies

Light energy hair removal – 25 hours
Photo rejuvenation and dyschromia reduction – 25 hours
Skin rejuvenation – 45 hours
Cellulite reduction – 25 hours
Body contouring – 25 hours
Nonablative tattoo removal – 25 hours
195 hours of practical instruction (to include 110 procedures):
Light energy hair removal – 25 hours and 20 procedures
Photo rejuvenation and dyschromia reduction – 30 hours and 20 procedures
Skin rejuvenation – 50 hours and 25 procedures
Cellulite reduction – 35 hours and 15 procedures
Body contouring – 35 hours and 15 procedures
Nonablative tattoo removal – 20 hours and 15 procedures
25 additional discretionary hours, which can be completed in either theory or practical training.
The curriculum requirements for advanced certification meet the requirements for the use of lasers without the requirement for further certification.
Step 2. Submit an Application for an Esthetician Practitioner License
Now that you have graduated from an OEI, you may submit your practitioner application. You will need to do this in order to become eligible to schedule and take your licensing exam. To submit this application, you will need to complete the following steps:
Have your Esthetician School submit your Official Transcripts directly to the Oregon Health Licensing Agency (OHLA)
Submit Passing Scores from Board-Approved Practical Examination
Complete the Practitioner Application and include two (2) forms of identification
Pay $20 Application Fee
If you are applying for a license and examination, and you graduated from a competency-based OWI, then you may be required to submit additional information to the Oregon Board.
Reciprocity
The Oregon Board also accepts applications based on reciprocity. Reciprocity means that you have an esthetician license from another state, and you would like to obtain an Oregon esthetician license. To apply for a license based on reciprocity, you must complete the following steps:
Submit an affidavit of licensure from the other state board
Submit a qualifying application and the $100 fee for certification
Pay examination fee and pass the Oregon state written examination
You may submit all application materials to the Oregon Health Licensing Agency at the following address:
OHLA
700 Summer St. NE, Suite 320
Salem, OR 97301-1287
---
Step 3. Pass Oregon's Required Exams
After you have passed the practical exam given by your Oregon Educational Institution, you will still need to pass two exams given by the Licensing Office. The Oregon examination process is a two-step process, including both the Oregon Laws and Rules and written examinations. In order to take these exams, you will need to submit the following information to the Oregon Board:
Oregon Laws and Rules
This exam will consist of ninety (90) questions, and you will have ninety (90) minutes to complete it. This exam will cover Administrative Rules, including the following law subject areas:
Definitions (21 questions)
Facility Standards (35 questions)
Practice Standards (6 questions)
Facility Operations (6 questions)
Examinations (5 questions)
Licensing/Certification (9 questions)
Chemicals (8 questions)
Written Exam
You will need to take this exam even if you have a license in another state, and you are applying for a license by reciprocity. This exam is conducted on a walk-in schedule, and you will not need to make an appointment prior to taking the exam. The Oregon Health Licensing Agency (OHLA) office will be open for testing during the following hours:
Monday: 9 am – 1:20 pm
Tuesday – Friday: 8 am – 1:30 pm
The written exam will have one hundred (100) multiple choice questions, and you will be allotted ninety (90) minutes to complete the exam. It will cover the following esthetician knowledge areas:
Chemicals (13 questions)
Diseases/Disorders (10 questions)
Equipment/Implements (13 questions)
General (33 questions)
Definition (13 questions)
Standards of Practice (18 questions)
You must pass both exams with a score of at least 75% or higher. Once you pass the exam, you will need to pay the final $25 certification fees ($45 if you are applying based on reciprocity) at the OHLA front counter desk. Once you submit these fees, you will be issued your license! If you take the exam in Salem, Oregon, you will be able to receive your certification as soon as you pass the exam. This means that you will be able to work the same day you take the written exam!
---
Step 4. Start your Esthetician Career in Oregon
Now that you have obtained an Oregon esthetician license, you can consider many different job options, including working as a beauty advisor, makeup specialist, skin care product salesperson, or as a skin care services provider in a local salon or spa.
If you're looking for some great salons and spas, consider these top-rated shops in Portland:
Oregon Skin Care – Portland
Root Whole Body Skin Care – Portland
Haven A Skin Care Studio LLC – Portland
Midori Lashes and Skin Care – Portland
Skin by Marywynn – Portland
Teko Skincare – Portland
Treatment Radiate Beauty – Portland
You may also advance your career by becoming an advanced esthetician and attaining a laser training certification!
---
Step 5. Renew your License Biannually
Two years from the month that your esthetician license was issued, you will need to renew your license. The Health Licensing Office and Oregon Cosmetology Board will mail you a license renewal application six (6) weeks before your license expires.
You may return that renewal application, or renew online, in order to keep your esthetician license active.
---
Esthetician Salaries and Job Prospects in Oregon
It's no surprise that estheticians in Oregon are earning more than their colleagues in many other areas of the country. From Portland to Eugene and beyond, skincare specialists are reaping the benefits that come with being located in a place where the tech industry and overall economy are booming. This is an enviable position to be in for professionals in any personal services field, but particularly for estheticians since skincare is viewed as being both essential to a healthy appearance and a luxury for those who can afford it… and both apply to the health conscious, well-to-do people of PDX and beyond. Thanks to this bustling economy and its steady influx of millionaires to this locale in the heart of the Pacific Northwest, this state's estheticians are enjoying salaries that exceed the national average by as much as $12,000 a year.
And, according to the Oregon Employment Department, jobs in this field will continue to rise, revealing an increase of 15.7% between 2016 and 2026.
Hourly Wage
Low: $10.74
Median: $20.35
High: $34.21
Annual Salary
Low: $22,330
Median: $42,320
High: $71,160
Work as an esthetician in Oregon and you'll be expected to be on your game. Know the industry, sharpen your skills, and stay on top of the latest skincare trends and innovations and you'll enjoy the tips, bonuses, and product commissions that go along with being a skincare innovator and leader.
With this in mind, it's important to remember that salary statistics for estheticians only tell part of the story. In fact, establish yourself among Oregon's best and you'll enjoy tips and commissions that will bump your salary by 20% or more.
Also, take into consideration that your earning potential is often dependent upon the type of compensation model your salon uses. While most estheticians are paid an hourly rate, which is then supplemented by tips and a piece of the action for the skincare products they sell, some spas and medical settings hire estheticians as payroll employees and choose to pay them on an annual basis.
And many of the state's seasoned professionals often choose to abandon both of these models in favor of renting a booth or room in the trendiest salon or spa. That way, they can be their own boss, set their own hours and build their list of loyal clients.
Salary Trends for Oregon's Skincare Specialists, by Metro Area
Not all metro areas in Oregon are created equally when it comes to earning potential for skincare professionals. Where you choose to put down roots may very well depend on the quality of salon and spas in the area and the average salaries being paid in the region.
In the Portland-Vancouver-Hillsboro metro region, for example, mid-career estheticians earn about $10,000-$12,000 more than their counterparts in the Eugene-Springfield and Bend metro areas.
Portland-Vancouver-Hillsboro
Low: $24,590
Median: $45,360
High: $75,300
Eugene-Springfield
Low: $25,670
Median: $35,290
High: $39,800
Bend
Low: $20,550
Median: $33,200
High: $51,020
2017 salary data provided by the U.S. Department of Labor-Sponsored resource CareerOneStop – https://www.careeronestop.org/ExploreCareers/Plan/salaries.aspx. State and MSA (Metropolitan Statistical Area) data includes estheticians at all levels of education and experience. This data does not represent starting salaries. Employment conditions in your area may vary.  
2016 job growth data provided by the U.S. Department of Labor-Sponsored resource Projections Central – https://projectionscentral.com/Projections/LongTerm.
All data accessed June 2019.
10 Notable Esthetician Programs in Oregon
From the fresh ocean air to the health-conscious, bike-friendly urban communities of Portland, Oregon is a place with a thriving health, wellness and medical arts industry, where natural beauty can be seen as much in the surrounding environment as in the faces of its residents. Oregon also has the second highest average annual salary for skincare specialists – $52,550 as of 2015 (BLS) – and that doesn't even include gratuity, which makes up a significant portion of what estheticians can earn. Compare this with the average tuition and kit cost for the schools on our top-10 list – $6,202 – and it's clear that investing in an education in esthiology is sure to pay off big.
All of our top schools accept GI Bill education benefits, and most – 90 percent – offer career placement assistance. Completing any of these programs will qualify you to sit for your state board exams and prepare you for a rewarding career in esthetics.
Here you'll find our pick for the best schools in Oregon offering esthetics programs that meet state licensing requirements.
Aesthetics Institute of Portland
- Portland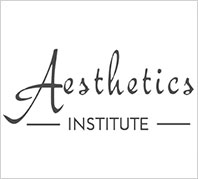 Tuition: $8,000
Kit Cost: $1,850
Program Length: 4 months
This school has been educating esthetician professionals since 1985. It boasts a 93 percent state esthetics exam pass rate, a 93 percent program completion rate, and a 92 percent job placement rate. For these reasons, and because this program's curriculum is competency-based, this program gets a "Wow" point on our grading system. All students have to pass an exam for each competency evaluated and demonstrate with concrete evidence that they are prepared to perform esthetician services in the real world. You can fund your investment in your future career with an in-house payment plan, and upon graduation the school will work with you to help you find the perfect place to get your career started.
Beau Monde Beauty School
- Portland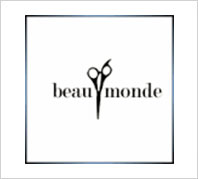 Tuition: $3,930
Kit Cost: $330
Program Length: 4 months
Students have been graduating from this school into the beauty industry since 1960. You can take advantage of scholarships and use GI Bill education benefits to enroll here. As a Pivot Point school, your education includes a segment about career development and how to be a successful independent practitioner and business owner. You even have the option to study abroad in places like France, Japan, and Italy. Classes are offered full-time as well as part-time, and graduates can take advantage of this school's career assistance program. As a student you'll have opportunities to be involved in school-sponsored community activities.
Bella Institute School of Cosmetology
- Portland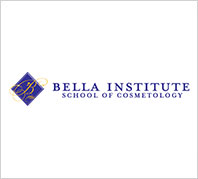 Tuition: $3,435
Kit Cost: $150
Program Length: 5 months
Originally known as the International Beauty School, today this program is equipped to prepare you to pass the state board exam and start your career as a successful esthetician. You'll work in a modern, gorgeous facility using the latest equipment. The esthetician program is open for enrollment approximately eight times each year and reminds students, "You don't have to be great to start, but you have to start to be great." Graduates can consult the job board for placement options or make an appointment with the assistant director, who assists students in locating prospective employers or even setting up their own business and striking out independently. You can choose a full-time or part-time schedule.
IBS School of Cosmetology and Massage
- Eugene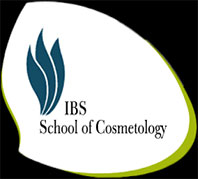 Tuition: $4,100
Kit Cost: $550
Program Length: 5 months
As an esthetician student at this school you'll complete your education alongside fellow colleagues preparing to enter the beauty, health and wellness industry. This program is offered full-time and part-time for your convenience. If you need help funding your career investment the staff at this school can help you apply for a loan from a local credit union. Throughout your program you'll work with name brands like Bombshell, MAC, Youngblood, and Dermalogica in a trendy and polished facility.
This school earns a "Wow" point because it offers a unique curriculum that is competency-based rather than time-based. If you are a quick study you can complete the program according to the standard schedule or even faster, but if you need more time to hone your skills, that's no problem either!
Imani Institute of Cosmetology
- Ashland
Tuition: $6,200
Kit Cost: $800
Program Length: 4 months
While most beauty school programs offer cosmetology classes and might provide esthetician courses secondarily, this school was originally founded as the Oregon Institute of Aesthetics and has always put the field of esthetics first. This program provides plenty of links to scholarships you can apply for and also accepts educational benefits under the GI Bill. You have the option of completing this program as a full-time or part-time student. Business, clientele building, customer service, and money management are all included in the curriculum to provide you with the well-rounded background you need for success, especially as an independent esthetician. Once you graduate, the program will provide you with assistance in getting your career started.
Northwest College Beauty School
- Springfield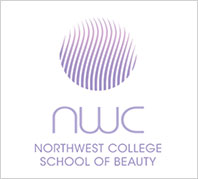 Tuition: $5,933
Kit Cost: $1,225
Program Length: 5 months
As a student at this school you can expect to spend half of your time practicing skin health and beautifying techniques, 25 percent of your time in the classroom, and 25 percent of your time working on mannequins or other projects. You would also have the opportunity to work on school-sponsored charitable benefits in the wider community. You can invest in your future career with scholarships and veteran education benefits. The faculty at this school is committed to their students' success, as demonstrated in a 100 percent on-time graduation rate! School staff can help you find your first job once you graduate and pass the state board exam. In addition to Springfield this school has campuses in Beaverton, Clackamas, Hillsboro, Medford, and Tualatin. Whichever campus you choose, you can expect a modern and attractive facility that is conducive to learning the art and science of esthetics.
The Paul Mitchell School
- Portland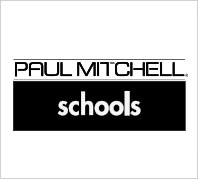 Tuition: $5,225
Kit Cost: $400
Program Length: 4 months
Already a nationally recognized household name in the beauty industry, this school sets the bar high, earning points for all the categories we evaluate for scoring. It has its own scholarship program and accepts veteran education benefits. Business is included in the curriculum and upon graduation school officials can help you land your first gig. There are also annual opportunities to connect with the local community and give back through charitable events.
Did we mention the school is located in the heart of downtown Portland and the facility is awesome? By default you'll get the chic, modern atmosphere that defines Paul Mitchell schools throughout the nation. Housed in a building that was formerly a bank this location has gone a step further and decided to keep the vault, converting it into a portion of the school with a rose brick wall where clients literally enter through the massive vault door – a gorgeous and truly original repurposing of the original structure!
Phagans' Cosmetology College
- Salem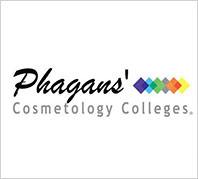 Tuition: $4,700
Kit Cost: $867
Program Length: 4 months
The first things you notice when setting foot in this school are its glowing wood floors, pastel walls, and sleek interior design. The curriculum includes business skills development, from résumé writing to interviewing skills. The faculty here is supportive of every student, and the school makes it easy for you to attend by offering its own scholarship program and by accepting veteran education benefits.
The school maintains ties with local community organizations, making it easy for you to become locally involved in events and charitable campaigns if you choose. It also maintains a job opportunity board where vacancies are posted. In addition to Salem you can also complete your education at campus locations in Bend, Corvallis, Grants Pass, Medford, and Newport.
Roseburg Beauty College
- Roseburg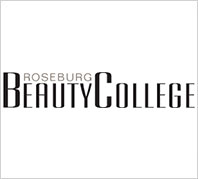 Tuition: $3,600
Kit Cost: $850
Program Length: 4 months
Estheticians that graduate from Roseburg Beauty College have the foundation of education they need to become specialists in their field. The college has been producing professionals in the beauty industry since 1959! In addition to esthetic arts and sciences, your curriculum has an entire 100-hour unit devoted to career development and good businesses practices to help ensure you are successful upon graduation. It also maintains contacts with area spas and will assist you in finding employment once you pass your state board exams. The school offers scholarships for high school students who want to enroll, and accepts scholarships from anyone.
Sage School of Massage and Esthetics
- Bend
Tuition: $9,375
Kit Cost: $500
Program Length: 5 months
This school prides itself on a holistic approach to esthetics. While you'll be qualified to take the state board exam once you graduate, you'll also come away from this program with a deeper understanding about how skincare is influenced by the greater environment at large and the health of different body systems. The curriculum includes courses about being successful on the business-end of esthetics and also involves training through community service. Veterans can use their GI Bill education benefits at this school, and graduates have career assistance services available to them.