As an esthetician, you hold the key to giving your clients the beautiful, radiant skin they've always dreamed of. Pennsylvania is a great place to start your esthetician career, since employment projection estimates show that the number of skincare specialist jobs will increase by 35.5% between 2012 and 2022!
As an esthetician, you get to specialize in the art and science of skin care. For a guide on how to become a licensed esthetician in Pennsylvania, follow these steps:
Philadelphia is home to almost a third of all the estheticians licensed in the state, while the Allentown, Bethlehem, Easton, York, Hanover, and Pittsburg metropolitan areas are some of the highest paying areas for estheticians in the state. The East Central nonmetropolitian area is recorded as one of the top four highest paying nonmetropolitian areas in the entire country!
When you are ready to begin a stable and rewarding career as an esthetician, you will start by earning a license through the Pennsylvania State Board of Cosmetology. This Board is responsible for creating the different education and exam standards used to license all of the cosmetologists, nail technicians, natural hair braiders, and estheticians in the state.
---
Step 1. Graduate from a 300-Hour Esthetician Training Program
Pennsylvania's esthetician training programs are designed to be flexible, so that you may attend them around your already busy schedule. The Pennsylvania Board requires that you complete at least three hundred (300) hours of esthetician training that meets the following Board requirements:
Professional Practices (40 hours)
Sciences (100 hours)
Facial Treatments (100 hours)
Temporary Hair Removal (10 hours)
Makeup (50 hours)
---
Step 2. Submit an Application for Licensure by Examination
The second step you will need to take is submitting your application for a license by examination. This application will serve both as your examination and your license application. To do this, you must be at least sixteen (16) years old, have completed tenth (10th) grace, and complete the following steps:
Fill out Licensure by Examination Application
Submit $10 Application Fee
Submit $100 Examination Fee
Check Box on Application to Obtain Temporary License
Request Your Official Transcripts from Esthetician School to be sent to Pearson VUE
You may make the payment checks out to Pearson VUE, and you may send all application materials to the following address:
Pearson VUE
c/o Dasher, Inc.
PO Box 1652
Harrisburg, PA 17105-1652
Reciprocity
If you have held a current, active license in another state for at least the past two (2) years, you may qualify to apply for a Pennsylvania license based on reciprocity. To do so, you must provide proof of the following information:
Your License Education and Exam requirements
Your Active License
Two (2) Years of Working Experience
If you meet these standards, you may complete the following steps:
If you do not meet these qualifications, you will need to pass the Pennsylvania licensing exam. Pennsylvania does not accept reciprocity applications without further examination from licensees from the following states:
Connecticut
Hawaii
New Jersey
New Mexico
Rhode Island
Colorado
Florida
Utah
If you hold a license in any of the above states, you will need to take and pass the Pennsylvania Pearson VUE licensing exam.
You may mail any and all reciprocity application materials to the Board at the following address:
State Board of Cosmetology
PO Box 2649
Harrisburg, PA 17105-2649
---
Step 3. Pass Pennsylvania's Combined Theory/Procedural Skill Exam
The Pennsylvania board utilizes a professional testing agency to proctor the State Board exams. As of March 2006, the Board has utilized Pearson VUE, who offers the National-Interstate Council of State Boards of Cosmetology (NIC) exams.
You will have registered directly with Pearson VUE when you submitted your application for license by examination. After submitting the application, you should receive an Examination Approval Letter within ten (10) business days. The Approval Letter will give you detailed steps for scheduling your exam.
As of November 14th, 2014, the Pennsylvania Board only requires that you pass one exam to be licensed: the computer-based, combined theory/procedural skill exam. For estheticians, this exam will cover the following subject areas:
Rules, Regulations, and Safety (30-40%)
Esthetic Science and Skin Analysis (15-20%)
Facials (20-25%)
Hair Removal (16-20%)
Makeup (10-15%)
Electricity and Electrotherapy (5-10%)
Pearson VUE offers this test at any of the following Pennsylvania locations:
Harrisburg
Philadelphia
Pittsburgh (East and West)
Allentown
Erie
Plymouth Meeting
Scranton
Once you complete the exam, Pearson VUE will send your examination scores to the Pennsylvania Board. Once the Board is notified of your passing scores, the Board will issue your license!
If you have any further examination questions, download and read through the Pennsylvania Cosmetology Candidate Handbook to obtain information on any the following topics:
Exam Overview
Content Outlines
Score Reporting
Application and Scheduling
Cancellation and Rescheduling
Exam Day Procedures
---
Step 4. Begin your Career as an Esthetician in Pennsylvania
Now that you are a licensed esthetician in Pennsylvania, you may consider other jobs such as skin care product consultant, makeup specialist, beauty advisor, or you can work in a conventional salon, day spa, or hotel spa. If you are looking for top-rated Pennsylvania spas and salons, check out some of the following options:
Norwegian Spa – Easton
Body & Sole Reflexology and Spa – Lancaster
Venetian Aveda Salon and Spa – Pittsburgh
Szabo Eva European Skin Care Spa – Pittsburgh
Salon Laomo – Pittsburgh
Serenity Spa and Salon – York
If you want to advance your career after you have attained your esthetician license, you can consider becoming an esthetics teacher. To become an esthetics teacher in Pennsylvania, you will need to apply for a Limited Teacher License. To do this, you must currently hold a Pennsylvania esthetician license and complete the following steps:
Five hundred (500) hours of teacher curriculum training from a licensed cosmetology school
Pass State Board teacher examinations (theory and practical)
You will need to renew your license every two years by January 31st of odd-numbered years. The Board will mail you a renewal notice at least three months before your license expires. To renew, you must submit an esthetician license renewal application and a $67.00 renewal fee.
---
Esthetician Salaries and Job Prospects in Pennsylvania
Your early days in the business in Pennsylvania's salon and spa industry will land you a job making about $20,000, but after a few years of polishing your skills with lots of hard work, you can begin earning an income that nearly triples that.
You'll likely begin your career working for an hourly wage that you'll supplement with hard-earned tips and commissions. Or, if you find a spa or resort that hires estheticians full time or otherwise find work in the medical esthetics field, you could earn a straight salary. After you've established a good client base and your name becomes synonymous with the best in cutting-edge skincare services, you can transform your business by renting space in a spa or salon, which will allow you to wield more control as the owner of your own business. It also means keeping what you've earned for the services you provide after paying rent and covering the cost of your other expenses.
Pennsylvania's estheticians enjoy competitive pay and a consistent job outlook all around. According to the Pennsylvania Department of Labor & Industry, there were 1,690 estheticians practicing in the Keystone state in 2016; by 2026, this number is projected to rise to 1,880 – an increase of 11.2%.
In other words, while salary statistics can provide you with a general idea of your earning potential, it's important to keep in mind that bonuses, tips, and commissions on selling skincare products can add considerably to your real income.
Hourly Wage
Low: $9.46
Median: $14.46
High: $28.90
Annual Salary
Low: $19,670
Median: $30,080
High: $60,110
From Pittsburgh to Philadelphia: Salaries in Pennsylvania Based on Location
As would be expected, salaries for estheticians in Pennsylvania will vary according to where you decide to practice your craft. The biggest winner for mid-career and seasoned skincare specialists is the Montgomery County-Bucks County-Chester County metro area, home to Philadelphia's most affluent suburbs. It's all about high-end skincare here, so land yourself a job in one of the areas' posh spas and salons and come prepared with an arsenal of the latest skincare therapies and innovations if you want to earn a big paycheck.
Montgomery County-Bucks County-Chester County
Low: $19,310
Median: $33,690
High: $120,710
Philadelphia
Low: $21,440
Median: $30,080
High: $50,140
Harrisburg-Carlisle
Low: $21,170
Median: $28,580
High: $50,930
Pittsburgh
Low: $17,270
Median: $22,990
High: $39,750
East Stroudsburg
Low: $16,560
Median: $19,470
High: $31,810
2017 salary data provided by the U.S. Department of Labor-Sponsored resource CareerOneStop – https://www.careeronestop.org/ExploreCareers/Plan/salaries.aspx. State and MSA (Metropolitan Statistical Area) data includes estheticians at all levels of education and experience. This data does not represent starting salaries. Employment conditions in your area may vary.  
2016 job growth data provided by the U.S. Department of Labor-Sponsored resource Projections Central – https://projectionscentral.com/Projections/LongTerm.
All data accessed June 2019.
10 Notable Esthetician Programs in Pennsylvania
Esthetics is one of the fastest-growing career fields in the United States, and this is particularly true in Pennsylvania where old money and a tradition of cleanliness and beauty help keep the health, wellness and medical arts industry thriving. As a prospective student of esthetics you have attractive options to consider as you start looking for schools with esthiology programs that meet state board licensing requirements. All of the schools on our top-10 list accept GI Bill education benefits, and 90 percent of them accept scholarships and offer career services that help place students in a medi-spa, dermatologist office, cosmetic surgery clinic or other esthetics practice immediately after graduation.
With an average tuition-plus-kit cost of $5,977 for the schools on our top-10 list, investing in your career as a skin care specialist in Pennsylvania is surprisingly affordable.
There's really never been a better time to become an esthetician in Pennsylvania. Here you'll find our pick for the 10 best schools in the state offering esthiology programs that meet state licensing requirements.
Bucks County School of Beauty Culture
- Feasterville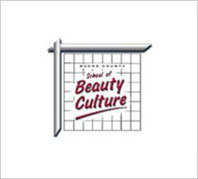 Tuition: $5,950
Kit Cost: $460
Program Length: 4 months
This program has been maintaining its strong reputation for over 40 years. You can choose a full-time or part-time schedule to complete this program. As a graduate you have access to career counseling, job lists, and the school's coveted referral, which carries a lot of weight in the community. You can invest in your education with resources like scholarships and veterans' education benefits. This school offers stand-alone esthetician courses that will qualify you for the state board licensing exam, and additionally offers esthetics courses combined with programs including nail technology and electrolysis.
Douglas Education Center
- Monessen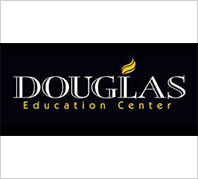 Tuition: $3,000
Kit Cost: $700
Program Length: 4 months
As a student at a school that offers over a dozen programs in the beauty, health and healing arts, you can enjoy benefits like scholarships, an engaging campus community, and an extensive post-graduate career services placement assistance program. Graduating from this program earns you a diploma as well as eligibility to test with the state board for your license. You also have the option of earning certification in microdermabrasion, chemical peels, spray tanning, and more. You'll learn and work in the student salon, complete with a pleasing ambiance that includes ceramic tiled floors, a lacquered wood ceiling, and track lighting that makes the spacious salon glow.
Fountain of Youth Academy of Cosmetology
- Mars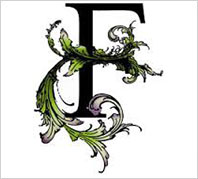 Tuition: $5,500
Kit Cost: $1,000
Program Length: 5 months
With over 30 years of professional experience in the beauty industry the owner founded this school because she realized that most people she hired out of beauty school lacked the professional skills they needed to be successful in the industry. This program has a specific segment devoted to teaching about spa and salon business success. You can choose to complete the esthetician program as a full or part-time student. You also have the option of participating in community activities in the local region or even traveling to beauty industry events in places like London and NYC. The school periodically offers scholarships for esthetician students, and military veterans can invest in their education with the GI Bill. As a student you have access to career counseling regarding job opportunities and professional decisions.
Jean Madeline Aveda Institute
- Philadelphia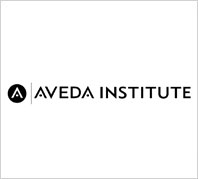 Tuition: $3,875
Kit Cost: $500
Program Length: 5 months
Few schools in the nation can say they have been around as long as this one – Jean Madeline has been training qualified beauty professionals since 1933. This school has two Philadelphia locations where its esthetician program is offered: in Queen Village and University City. Each campus is chic, stylish, and warm. For example, the school's original location in Queen Village is complete with wood floors, comfortable leather chairs, and sparkling client workstations. Your education is complete with a curriculum that includes a business focus. Veterans can pay for their career investment with the GI Bill. While you attend you can participate in community activities like raising money for breast cancer awareness. Students can look forward to finding a position they love thanks to Jean Madeline's career services, which puts graduates in touch with the many contacts in the beauty industry this school maintains.
The Jolie Academy
- Wilkes-Barre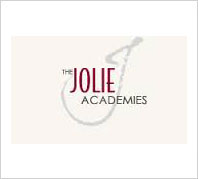 Tuition: $8,859
Kit Cost: $975
Program Length: 7 months
This school has been leaving its mark on Pennsylvania for 50 years. It is unique in offering prospective students the opportunity to job shadow estheticians in training. In addition to your esthetics education you can also benefit from classes about job interview preparation, salon management, résumé writing, and the school's job placement assistance program. As a student you'll enjoy a strong connection with the local community through annual events and promotions, such as discounts for moms on Mother's Day. Veterans can use their GI Bill benefits to help invest in their careers.
Lancaster School of Cosmetology & Therapeutic Bodywork
- Lancaster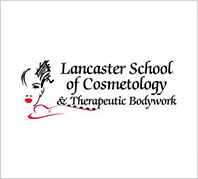 Tuition: $4,800
Kit Cost: $700
Program Length: 4 months
Nick Stenson and Ammon Carver were recent guests at this nationally-renown school talking about their careers as top professionals in the beauty industry and sharing tips. Matrix chose this school to prep models for a major show, one of many examples of how students can find opportunities to be involved in the local community. Students can use free grants, the school's payment plan, loans, and veterans' education benefits to pay for their career investment. Students can choose to complete this program on a full or part-time schedule, with a curriculum that prepares you for business success. After you graduate this school can provide resources and guidance to help you land your first job as an esthetician.
Lansdale School of Cosmetology
- Lansdale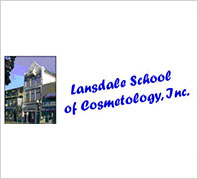 Tuition: $4,775
Kit Cost: $835
Program Length: 5 months
This school has been educating beauty industry professionals for over 25 years. Its faculty is made up of mostly in-house graduates who each have at least 20 years of experience. If you need information about available scholarships or using your veterans' benefits to invest in your education you can talk with the school's financial aid office. Students can take either day or night classes, and graduates can participate in the school's free continuing education program.
Metro Beauty Academy
- Allentown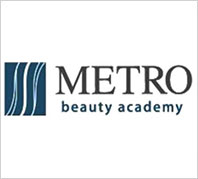 Tuition: $7,625
Kit Cost: $300
Program Length: 4 months
Spaciousness, openness, and professionalism. These are the first impressions that will hit you the moment you step into this modern and stylish facility.
You'll study a curriculum that goes beyond the basic state requirements for licensure to include an additional 150 hours of advanced instruction to qualify you for specialized entry into the medical spa industry. Its Pivot Point curriculum also includes a segment about business practices. Community involvement opportunities include an annual autism walk and a summer picnic. You can get job placement assistance at the school's career center.
Pennsylvania Academy of Cosmetology
- Johnstown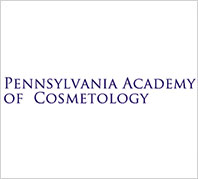 Tuition: $3,600
Kit Cost: $626
Program Length: 5 months
As a Pivot Point school your education at this facility goes beyond just the minimum requirements for state licensure to include an important segment on business development. To make it affordable for students the school offers its own scholarship and also accepts veterans' education benefits under the GI Bill. In addition to the campus in Johnstown you can also complete your education at this school's campus in DuBois. As a student you can become involved in annual seasonal community events. Graduates are prepared to work as estheticians in environments such as medi-spas, salons, and resorts. Graduates can take advantage of school's career services department for assistance finding a position after graduation.
South Hills North Hills Beauty Academy
- Pittsburgh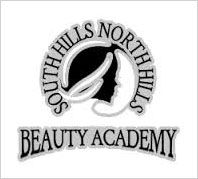 This program wowed us with its study abroad and travel opportunities it offers its students. As you near graduation you'll get to take a trip to New York City, and you have the additional option of studying abroad in places like Montreal and London. You can fund your career investment with scholarships and GI Bill veteran benefits.
Tuition: $4,226
Kit Cost: $1,463
Program Length: 5 months
As its name indicates, you can complete your esthetician education at either of two locations in the North Hills or South Hills neighborhoods of Pittsburgh. Students have the option of attending full or part-time. Your curriculum includes coverage of the business-side of esthetiology as well as retail strategies. The school offers its own scholarship for esthetician students and veterans can use their GI Bill benefits here.
You'll periodically have the opportunity to participate in the school's Glam Squad, traveling around the local community to use your skills and make a positive difference. You will enjoy studying and performing skincare services in a modern facility with all the amenities you need no matter which campus branch you choose. This school offers you the option of job placement assistance not only upon graduation but throughout your entire career – 80 percent of recent grads have positions in the industry they love.