Rhode Island's proximity to the ocean gives it warm summers and cold winters, and your skin is bound to pay a price with that kind of seasonal shift. Estheticians are the skin care providers that hold the secrets to keeping skin healthy, glowing, and soft all year round—from both sun damage and harsh winter weather. Rhode Island is a great place to start your esthetician career, since the Rhode Island Occupational Projections estimates a 25% job growth rate for skin care specialists between 2012 and 2022!
As an esthetician, you will specialize in the science and art of skin care. For a quick guide on how to become an esthetician in Rhode Island, follow these simple steps:
Most of the estheticians in the state are employed in the Norwich – New London, CT-RI metropolitan area and the Providence area. Further, Riverside is home to spas such as Tranquility Day Spa, which is one of Rhode Island's top rated salons. This salon is pushing the limits by focusing on the cutting edge use of all organic, fair-trade products, LED light treatments, and by offering highly personalized services.
When you are ready to begin your career as an esthetician in Rhode Island, you will need to become licensed through the Rhode Island Department of Health Cosmetology Licensing Division. This Department, along with the Rhode Island Board of Barbering and Hairdressing, regulates the different education and exam standards for hairdressers, manicurists, body piercers, tattoo artists, electrologists, cosmetologists, and estheticians in the state.
---
Step 1. Graduate from a 600-Hour Facial Operator Program
The Rhode Island Board of Barbering and Hairdressing requires that you complete at least six hundred (600) hours of training over at least four (4) months. In this schooling, you will learn both the theory and art of esthetician services.
You will study esthetician subjects including, but not limited to, the following:
Structure and Function of Skin
Skin Disorders
Skin Analysis
Professional Makeup Techniques
Hair Removal Services
Facials
Body Treatment and Massage Techniques
Business-building for Spas and Salons
---
Step 2. Pass Rhode Island's Written and Practical Licensing Exams
Secondly, you will need to pass two National-Interstate Council (NIC) exams that are proctored by the Rhode Island Department of Health: the written exam and the practical exam. The Department gives the exams at least twice a year.
Written Exam
The written exam is a computer-based, multiple-choice exam. It will assess your knowledge on the following esthetician subject areas:
Cleansing, Steaming, and Exfoliating the Face
Human Anatomy
Basic Chemistry
Product Application and Removal
Skin Histology
Disorders of the Skin
Skin Analysis
Massage and Manipulation
Skin Care Products
Infection Control
Practical Exam
The practical exam is a physical test, where you will be graded on your ability to perform esthetician services on a mannequin or model. You will need to bring your own kit for this exam, and you will be observed performing the following esthetician services:
Set Up
Client Protection
Massaging the Face
Facial Makeup
Facial Mask
Cleaning the Face
Steaming the Face
hair Removal
Manual Extraction on the Forehead
To qualify for a license, you must pass both exams with a score of 70% or higher.
---
Step 3. Apply for an Initial Rhode Island Esthetician License
If you are applying for a Rhode Island license based on taking the State Board examinations, you will need to be at least eighteen (18) years old, have completed the Board licensing exam, and then complete the following steps:
Attach copy of U.S. birth certificate
Send official esthetician school transcripts to Board
Submit high school transcripts
Attach a recent photograph
Submit $25.00 application fee (check or money order only and payable to the RI General Treasurer)
Once the Board approves your application, they will issue your license within seven (7) to ten (10) working days. Wallet-sized license cards will be mailed to you within three (3) weeks of the date that the license was issued.
Endorsement
If you already hold an out-of-state esthetician license, you will need to apply for a license based on endorsement. To submit this application, complete the following steps:
Attach high school and esthetician school transcripts
Attach a photo copy of your out-of-state license
Verify that you have passed licensing written and practical exams
Submit recent photograph
Submit $25.00 application fee (check or money order only and payable to the RI General Treasurer)
After the completion of this application, an applicant by endorsement will be issued a 90-day temporary license.
You may submit all application materials to the following Board address:
Rhode Island Board of Hairdressing & Barbering
Room 104, 3 Capitol Hill
Providence, RI 02908
---
Step 4. Start your Career as a Esthetician in Rhode Island
Now that you are a licensed esthetician, you can consider esthetician jobs at salons, spas, department stores, and even dermatology and medical offices! If you are looking for some of the top rated salons and spas in Rhode Island, consider the following options:
Tranquility Day Spa – Riverside
Apothecary Newport – Newport
Invidia Salon & Spa – Portsmouth
L Skincare & Nails at John Anthony – Cranston
Susan's Hair Salon and Spa – Coventry
Fresh Face Skincare Center at Avalon – Cranston
If you have held your esthetician license for at least three (3) years, you may apply to become a Rhode Island Esthetics Instructor! The Board allows you to do so by completing the following steps:
Attain three hundred (300) hours of esthetics instructor training
Verify three (3) years of esthetics work experience
Apply for Esthetician Instructor License
---
Step 5. Renew your License Online
You will need to renew your license by September 30th every two years following your issuance. The Board will mail you a reminder and an application for renewal by September 1st of your renewal year. You may either mail in the paper renewal form, or you may renew online.
The Board does not require you to complete any continuing education in order to apply for renewal. However, taking advanced education is always preferable, since the courses will keep you in the know on the latest beauty industry trends. As always, the more services you learn to offer, the more clients you will be able to please!
---
Esthetician Salaries and Job Growth in Rhode Island
Don't let Rhode Island's diminutive size fool you into thinking that skincare isn't a priority here. This state tends to attract the wealthiest New Englanders to its beautiful, Colonial-inspired towns and its many seaside resort getaways—many of whom come looking for luxury salons and spas where they can indulge in luxuriant treatments. Among locals, just as many frequently go in for medi-spa treatments that are as much about correcting dermal issues and restoring health as they are about beauty.
For skincare specialists, the salon and medical spa industry here is rock steady, with projections revealing consistent growth in the coming years. According to the Rhode Island Department of Labor and Training, jobs in the personal care and services occupation are projected to rise by 9.4% between 2016 and 2026. And while the Department doesn't provide specific statistics on estheticians, it does list cosmetologists among its high-growth occupations.
New to the field? You can expect a salary of about $21,000 in Rhode Island, before tips and any commissions you might earn on selling skincare products. Gain valuable experience, stay abreast of the latest changes and innovations in skincare, and work hard to build a loyal clientele and you'll be able to more than double your salary here.
It's important to keep in mind that salary stats for skincare specialists tend to only provide a small glimpse into the earning power of these pros. Your ability to provide excellent service and sell skincare products can easily bump your paycheck by 20% or more. Tips, commissions, and bonuses, while not always guaranteed, are without a doubt, the secret to earning an impressive income as an esthetician.
Keep in mind your earning potential may also be influenced by how your pay is structured. In a clinical setting, you can expect a straight salary, while in a salon or spa, you'll likely be paid an hourly wage that you'll pad with tips and commissions on product sales. The experienced estheticians often move from this model; instead, renting a booth in a popular salon or spa and building their business on their own. The most experienced – and ambitious – might go on to take out a loan and buy a spa business of their own.
Base wages and salaries for Rhode Island's estheticians fall within these ranges:
Hourly Wage
Low: $10.27
Median: $11.66
High: $22.33
Annual Salary
Low: $21,360
Median: $24,250
High: $46,450
Examining Skincare Specialist Salaries According to Metro Area
In Rhode Island, estheticians new to the field can expect to earn a similar wage, regardless of where they put down roots, but those with impressive resumes and reputations to match will earn more than $10,000 a year more by practicing in the Norwich-New London area than in the Providence-Fall River-Warwick metro area.
Norwich-New London
Low: $10.44/$21,720
Median: $15.84/$32,950
High: $27.40/$56,990
Providence-Fall River-Warwick
Low: $10.31/$21,440
Median: $11.60/$24,120
High: $21.63/$44,990
2017 salary data provided by the U.S. Department of Labor-Sponsored resource CareerOneStop – https://www.careeronestop.org/ExploreCareers/Plan/salaries.aspx. State and MSA (Metropolitan Statistical Area) data includes estheticians at all levels of education and experience. This data does not represent starting salaries. Employment conditions in your area may vary.  
2016 job growth data provided by the U.S. Department of Labor-Sponsored resource Projections Central – https://projectionscentral.com/Projections/LongTerm.
All data accessed June 2019.
10 Notable Esthetician Programs in Rhode Island
Rhode Island is in close proximity to some of the hottest locales for health, beauty and wellness on the planet and itself an important part of the East Coast wellness community, comprised of day spas, salons, resorts, and medi-spas. To help you find the best schools in the area offering training programs in the art and science of esthetics, we've compiled a list of our top-10 picks in the greater Rhode Island area. We want to present a range of great schools for comparison so we've included those within about a 60-mile radius of the state.
If you go out-of-state for your esthetician license, remember that the Rhode Island Department of Health will only grant you an esthetician license via reciprocity if your out-of-state license had the same requirements as Rhode Island's. Chief among these is that your education program must be at least 600 hours in duration.
The average tuition-plus-kit cost for the schools on our list is $8,229, an affordable investment in a lucrative and rewarding career.
Academy Di Capelli School of Cosmetology, Hair Styling, Facials & Nails
- East Hartford, CT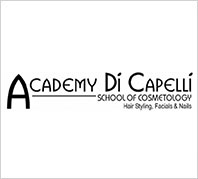 Tuition: $9,500
Kit Cost: $0
Program Length: 7 months
Students choose this school for a long list of reasons. It is MAC Pro-approved, it is the only Dermalogica Esthetic School in Connecticut, it is the only L'Oreal Professional School in the state, and it even received a certificate of recognition from the state's senator. One of the goals of this school is to have unparalleled job placement for students once they graduate, so you can expect qualified assistance in this regard. Veterans can use their GI Bill education benefits here too. You'll learn your trade in an attractive, professional, and modern facility that provides the perfect environment for you to excel.
Aesthetics Institute of Boston
- West Roxbury, MA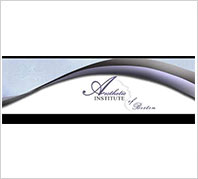 Tuition: $4,900
Kit Cost: $0
Program Length: 5 months
If they even have a stand-along esthetician program, in most beauty schools it would take a back-seat to the cosmetology program. Not so at this school, which specializes in esthetics. Students can choose a full or part-time schedule, and the curriculum includes the fundamentals of esthetics as well as skill development in record keeping and management. The school offers an in-house payment plan to help students invest in their future, and 98 percent of students graduate debt-free. Faculty have a strong commitment to helping you succeed, demonstrated with a 98 percent job placement rate and a 99 percent passage rate on the state board exam. This school shows that you can earn a solid and marketable education in esthetics from a school that cares, while paying about half the price you would at other places!
Aveda Institute Rhode Island
- Cranston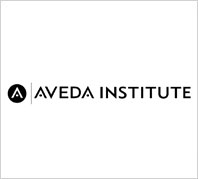 Tuition: $9,195
Kit Cost: $1,750
Program Length: 5 months
Students graduating from this program will not only know all about facials, waxing, makeup, and skincare; they also get the business training they need to be successful as independent practitioners and business owners. You'll learn in a great facility complete with a modern design and workstations that are brightly illuminated by natural lighting thanks to large windows. This school takes community involvement seriously, and throughout the year you will have opportunities to give back to those who are not as fortunate in the local area. Veterans can use the GI Bill to help invest in their education here.
Branford Academy of Hair and Cosmetology
- Branford, CT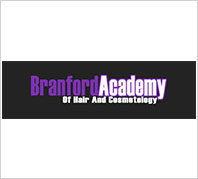 Tuition: $7,390
Kit Cost: $0
Program Length: 4 months
The faculty and staff at this school are experienced professionals committed to your success. The owner has over 30 years of experience in the beauty industry, which includes owning her own business for over 25 years as well as operating this school since 2001. Your curriculum includes coverage of ethical business practices to prepare you for long-term success. As a graduate, you'll have the benefit of lifetime career placement assistance. This school maintains positive ties with the local community by offering policies like discounts for seniors.
Catherine Hinds Institute of Esthetics
- Woburn, MA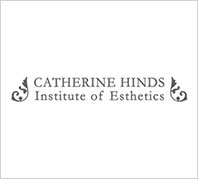 Tuition: $4,629
Kit Cost: $1,924
Program Length: 3 months
This school strives to offer the best skincare education in New England, with experience training students since 1977. Specializing in esthetics, it offers a grand total of five different programs in this field that range from 300 to 1,200 hours. To help students invest in their future, Catherine Hinds Institute periodically offers its own scholarship, and if you are already a licensed professional such as a nurse, LPN, or dental hygienist you can get an additional discount on tuition! Upon graduation, the school will help you find your first job in the field, and it presently has a 76 percent placement rate for graduates.
Elizabeth Grady School of Esthetics and Massage Therapy
- Medford, MA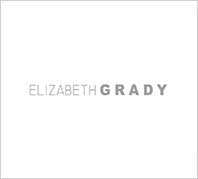 Tuition: $7,725
Kit Cost: $1,025
Program Length: 5 months
While most beauty schools' centerpiece program is for cosmetologists, this school breaks with tradition to set its primary focus on esthetics. It does this with a strong commitment to students, as demonstrated in an 85 percent on-time completion rate and an 80 percent post-graduate job placement rate.
You can take advantage of the Elizabeth Grady School's scholarships, including the Helping Hands scholarship which last year paid out $12,000. Veterans can use GI Bill benefits too. As a student you'll have plenty of opportunities to be involved with community service projects that give back to the local community. The curriculum here covers the essentials of esthetics, the business-side of esthetics, as well as how to develop a strong résumé. Once you graduate, the school will provide resources to help you land your first esthetics job.
And we didn't even talk about the learning environment yet! You could say this school is a bit like heaven. Throughout the classrooms and the student spa itself white light is the theme. The many windows let in abundant natural sunlight, the walls are a creme-white, workstations are draped with white cloth, and your uniform is white. You might have to pinch yourself to remember that you're not in the clouds at this school!
Empire Beauty School
- Warwick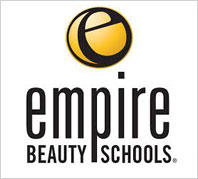 Tuition: $9,958
Kit Cost: $1,100
Program Length: 5 months
This school is one of the few Empire schools nationwide to have a stand-alone esthetics program. To make it easy for you to invest in your education and future career this school offers its own scholarships, accepts scholarships from other organizations, and also accepts education benefits under the GI Bill. Besides learning about the essentials of esthetics, you'll also cover business building skills for spa professionals and owners. You can additionally participate in both industry events and charitable events in the local community. Empire is committed to helping each graduate land a position in a spa they love.
Jolie Hair and Beauty Academy
- Ludlow, MA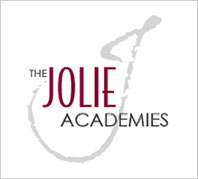 Tuition: $9,874
Kit Cost: $1,036
Program Length: 7 months
This school's mission is to prepare you for a fulfilling job in the beauty industry. Before you make any commitments, you're welcome to make an appointment for a job shadow experience. If you're a veteran then you can use your GI Bill benefits to invest in your education. As a student, you have the chance to be involved with your local community through periodic charitable activities and fundraisers. Once you graduate this school will actively help you to find your first position in a medi-spa or other setting you love.
Jupiter Beauty Academy
- Boston, MA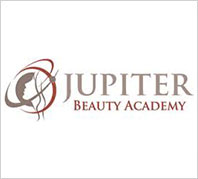 Tuition: $2,370
Kit Cost: $85
Program Length: 5 months
Offering the best value of the schools on our top-10 list, this academy is eager to meet you. Its esthetics program is available both full and part-time, and students can invest in their education with scholarships as well as GI Bill veteran benefits. Teachers have a strong commitment to their students. This is reflected by the fact that of all students at this school, 99 percent graduate, 100 of graduates go on to become licensed, and 73 percent find a job soon after graduating. You can find helpful resources on the bulletin board this school maintains where it posts job openings for estheticians from throughout the region.
Spa Tech Institute
- Westborough, MA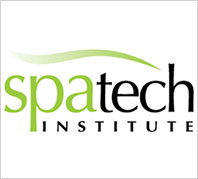 Tuition: $9,550
Kit Cost: $637
Program Length: 6 months
With its roots stretching back to 1976, this school has been so successful over the past decades that it is currently four campuses strong. Your esthetician training takes place in a spacious and modern 12,000-square foot facility where you can take advantage of a bookstore and student lounge among other amenities. As a student here you may be able to fund part of your education with scholarships as well as veteran education benefits under the GI Bill. All graduates can take advantage of this school's career placement assistance, and while you're a student you may have the chance to participate in charity fundraising events for a good cause.