One of the best aspects of southern charm found in South Carolina is natural, and radiant glowing southern skin. As an esthetician in South Carolina, you will get to learn the tricks of the beauty trade, keeping your client's skin healthy, soft, and supple.
For guidance on how to become a licensed esthetician in South Carolina, follow the steps in this simple guide:
Some of the best areas for esthetician employment are the Charleston – North Charleston – Summerville area, and the Low Country area, which are home to one forth of all estheticians licensed in the state.
Specifically, the Low Country is home to the award-winning Palmetto Bluff resort, winning awards such as "Number 2 of the Top 10 Hotels in the U.S." given by U.S. News and World Report, "Number 1 Resort in the U.S." given by Condé Nast Traveler, and "Number 9 in the Top U.S. Hideaways" given by Andre Harper's Hideaway Readers' Choice Awards. These types of cutting edge resorts offer the best of southern cottages, waterfront views, serene natural surroundings, and revitalizing day spas.
Now that you are ready to begin a career as an esthetician in South Carolina, you will start by getting licensed through the South Carolina Board of Cosmetology.
---
Step 1. Graduate from a 450-Hour Facial Operator Training Program
In order to be eligible to attain a South Carolina esthetician license, you must first graduate from an esthetician training school.
The South Carolina Board requires that you complete at least four hundred fifty (450) hours of esthetics training, including the following:
Professional Practices: Sanitation and Business Practice (50 hours)
Sciences: Skin Histology, Dermatology, and Function of Human Skin (120 hours)
Facial Treatments: Facial Massage, Electrical Current-Facial Treatments, etc. (125 hours)
Hair Removal: Depilatories, Tweezing, Waxing, Threading (50 hours)
Makeup: Purpose, Effects, Supplies, Preparation, Procedures (50 hours)
Body Wraps: Purpose, Effects, Types of Treatments, Supplies, Safety (40 hours)
South Carolina State Law, Rules, and Regulations (15 hours)
Once you have successfully graduated from esthetician school, you may apply to take the South Carolina licensing exams.
---
Step 2. Apply for South Carolina's Licensing Exams
The South Carolina Board has chosen Professional Credential Services (PCS) as the state licensing exam provider. You will need to register for the licensing exams directly with the South Carolina PCS Services. You must take and pass these exams within twenty-four (24) months of completing your esthetician training program.
First, you will need to submit an application. To apply, you must be at least sixteen (16) years old, have completed at least tenth (10th) grade, and then you may complete the following steps:
With your online application, you will need to submit the following materials:
Current, 2×2 Passport Photo
Copy of Photo Identification Card (Driver's License, State ID, Passport)
Copy of Social Security Card
Copy of High School Diploma (showing completion of tenth (10th) grade)
Notarized Affidavit of Eligibility
Notarized Esthetics Training Affidavit (including enrollment and graduating dates and a breakdown of hours by subject)
Once you have applied for the exams, you will receive two letters from PCS approving you for testing: the Theory Authorization to Test Letter and the Practical Exam Admission Notice. Using these documents, you will schedule your theory and practical exam separately.
---
Step 3. Pass South Carolina's State Theory and Practical Licensing Exams
You will use the approving documents you have received from PCS to schedule both the theory and the practical exam.
Theory Exam
You will need to schedule your written exam with PSI services using the Theory Authorization to Test Letter. You will need to take that letter with you to your scheduled exam. The written exam will cover both scientific concepts and esthetics practices, including, but not limited to, the following:
Microbiology
Levels of Infection
Methods of Infection Control
Safety Procedures
Cells
Tissues
Systems and Functions
Integumentary System and Skin Histology
Functions of the Skin
Factors that Affect Skin
Skin Conditions and Disorders
Skin Care products
Cleansing, Steaming, and Exfoliation
Massage: Effleurage, Petrissage, Friction, Tapotement, Vibration, and Dr. Jacquet
Color Theory and Makeup Application
Practical Exam
PCS will schedule a date with you to take your practical exam in Columbia, South Carolina. You will need to bring your admission notice with you to the scheduled exam. Further, you will need to bring your own kit and model in order to perform the esthetician services. You will be graded on your ability to complete the following tasks:
Set Up and Client protection
Facial Makeup
Cleansing and Steaming the Face
Facial mask
Massaging the Face
Hair Removal of Eyebrows
Manual Extraction on the Forehead
You must pass both exams with a score of at least 75% in order to qualify for a North Carolina license. PCS will email your scores to you within ten (10) business days of you completing the exams. PCS will then notify the State Board that you have met your licensing requirements.
Within thirty (30) business days of notification, the South Carolina State Board will issue you your esthetician license!
---
Step 4. Start Your Career as an Esthetician in South Carolina
Now that you have attained your esthetician license, you can start looking for jobs at any of the wonderful South Carolina hotels, salons, spas, department stores, or dermatology offices. If you are looking specifically for local salons or spas, check out some of the following options:
Urban Nirvana Salon and Day Spa – Charleston, Columbia, Lexington, and Greenville
DermaVogue: Medical Skin Rejuvenation – Garden City
European Skin and Hair Clinic – Columbia
Zendulgence Salon and Spa – Charleston
Bellezza Salon – Charleston
And, Aqua Day Spa- Charleston
Eventually, you may also consider advancing your career to become an esthetician instructor! To do so, you must complete the following:
Take and Pass Instructor Exams
Hold Current Esthetician License
Have actively practiced as an esthetician for at least two (2) years
OR
Complete seven hundred fifty (750) hour instructor training program
Complete forty-five (45)-hour method of teaching program
Submit Fee
---
Step 5. Continue Education to Renew your Esthetician License
You will need to renew your esthetician license on March 10th each year. To do so, you must first show successful completion of at least twelve (12) hours of continuing education through South Carolina approved continuing education providers. Your continuing education hours must meet the following South Carolina Board requirement:
At least three (3) hours must be concerning sanitation, health and safety
Once you have completed the required continuing education, you may renew your license online with the Board.
---
Esthetician Salaries and Job Prospects in South Carolina
A bustling tourism industry courtesy of the state's picturesque shoreline and popular seaside towns is just one of the reasons why the job outlook here is so darn positive. This strong and consistent job growth makes landing a job in a salon, spa, or medical esthetics practice an exciting prospect for guys and gals with the skills and determination to become part of South Carolina's dynamic esthetics industry.
According to the South Carolina Department of Labor, there were 626 skincare specialists in the Palmetto State in 2016; by 2026, this number is projected to increase to 717 – an increase of 14.5%.
Your Earning Potential, Plus Tips and Commissions: A Breakdown of Esthetician Salaries in South Carolina
While salary stats for South Carolina come in slightly lower than the national average, it's all relative, given the lower cost of living that comes with practicing in a Southern state. The really good news is that the state's most seasoned and sought-after estheticians earn annual salaries that are nearly three times that of the state's newest estheticians. In other words, paying your dues and putting in the time and effort really does pay off.
While salary stats can give you a general idea of what you can expect to earn as an esthetician, they are often lower than what you'll really make once tips, commissions, and bonuses are added in. It's quite typical to earn as much as 20% more once you've factored in customer tips and commissions based on your product and services sales.
Your introduction into the skincare services industry will likely begin with an hourly wage that's boosted by tips and commissions. Work in a medical esthetics setting, however, and you'll likely be paid a straight salary. And once you've built a loyal client base and made a name for yourself, you can begin to explore the perks that come with being your own boss by renting space in a spa or salon.
Base wages and salaries for estheticians in South Carolina before tips, commissions and other incentives look something like this:
Hourly Wage
Low: $8.18
Median: $12.98
High: $23.89
Annual Salary
Low: $17,020
Median: $27,000
High: $49,690
Esthetician Salaries in South Carolina by Location : Which South Carolina Metro Areas Come Out Ahead
It's no secret that your salary in the esthetics profession will vary based on where you decide to practice. Choose a more metropolitan, affluent area and your chances of earning a higher paycheck greatly improve. In South Carolina, the swanky Charleston area is home to the best paying gigs, particularly for the state's most seasoned pros working in the trendiest salons and spas.
Charleston-North Charleston-Summerville
Low: $16,680
Median: $25,950
High: $52,540
Charlotte-Gastonia-Rock Hill
Low: $18,530
Median: $28,940
High: $42,490
Columbia
Low: $18,570
Median: $24,880
High: $44,070
Greenville-Mauldin-Easley
Low: $16,930
Median: $23,800
High: $49,870
2017 salary data provided by the U.S. Department of Labor-Sponsored resource CareerOneStop – https://www.careeronestop.org/ExploreCareers/Plan/salaries.aspx. State and MSA (Metropolitan Statistical Area) data includes estheticians at all levels of education and experience. This data does not represent starting salaries. Employment conditions in your area may vary.  
2016 job growth data provided by the U.S. Department of Labor-Sponsored resource Projections Central – https://projectionscentral.com/Projections/LongTerm.
All data accessed June 2019.
10 Notable Esthetician Programs in South Carolina
The health and beauty industry in South Carolina is dynamic and diverse, and it's also one of the most stable and secure. Graduates of the excellent schools of esthiology found here can look forward to qualifying for their license and finding a position in a spa they love come sun, rain, snow, or even hurricanes!
The majority of school's that made our list for top esthetician programs in South Carolina provide career services for their graduates and include courses that will help you master the business-side of a careers in esthetics. We even looked at options within a reasonable distance across the border in North Carolina to round out our list of top schools in the area. The average price of tuition for our top-10 picks is $7,221.
Here is our pick for the top-10 beauty schools accessible to aspiring estheticians in South Carolina offering esthetics programs that meet licensing requirements.
The Academy of Hair Technology
- Greenville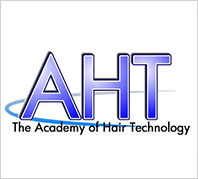 Tuition: $6,000
Kit Cost: $400
Program Length: 8 months
A definite schedule with structure is what sets the Academy of Hair Technology apart from all others in South Carolina. Six faculty instructors and three executive-level administrators make your experience personalized and unique. You can invest in your education with scholarships and also take advantage of payment plans. Once you graduate you'll have access to the school's job placement resources. The curriculum goes beyond the minimum amount of time required for state licensing, and is conveniently offered during weeknight evenings.
Academy of Nail Technology and Esthetics
- Charlotte, NC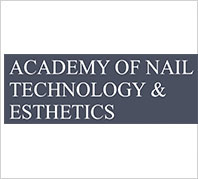 Tuition: $5,100
Kit Cost: $795
Program Length: 5 months
The Academy of Nail Technology and Esthetics stands out as a bastion of health, beauty and elegance in the community. While esthetics is a secondary subject at most beauty schools, here it is a primary area of focus! The Academy holds the distinction of being the premier name in nail technology training for over two decades, and since 2001 has offered its esthetician training program too.
Students of the Academy benefit from an inclusive curriculum that goes beyond the surface level and includes important business principles for estheticians. This school also earns a place as one of the most affordable programs on our top-10 list.
Aiken School of Cosmetology
- Aiken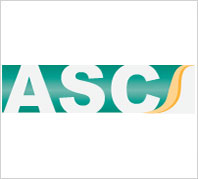 Tuition: $4,600
Kit Cost: Included in the cost of tuition
Program Length: 5 months
The instructors at this school have decades of teaching experience between them, and are engaged in passing on their industry experience to the next generation of skincare beauty professionals.
This school wants to eliminate any obstacles related to funding and therefore offers scholarships and also accepts veterans' education benefits. In terms of value, this school holds the distinction of offering the most affordable tuition-plus-kit cost hands-down compared with the other top-10.
Aveda Institute
- Charlotte, NC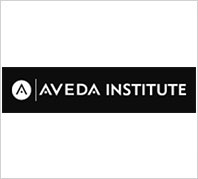 Tuition: $9,255
Kit Cost: $1,500
Program Length: 5 months
Using only products made of pure flower and plant essences, students at Aveda learn to become skincare specialists under one of the most recognized and respected names in the industry. The Aveda name includes 8,000 establishments throughout the world that have perfected skincare services and education on a macro level.
As a student of esthetics here you'll learn everything you need to be a success, from products to business prowess. You will have access to resources for employment opportunities at any one of the Aveda locations worldwide. As a school founded around natural pure substances, you can expect your education to be uplifting and inspiring.
Charleston Cosmetology Institute
- Charleston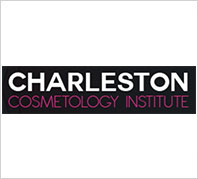 Tuition: $9,050
Kit Cost: Included in the cost of tuition
Program Length: 5 months
People persons welcome… Charleston Cosmetology Institute wants to help you develop your skills into a career that allows your artistic expressions to show. Students of this school have been finding successful careers in the beauty industry since 1984. As a graduate of Charleston Cosmetology Institute you'll enjoy lifetime job placement assistance and a Pivot Point curriculum that's taught in an environment with a low student-to-instructor ratio. The school comes equipped with 50 workstations, four classrooms, and a student lounge. Eight instructors call this school home.
This school wowed us for having the highest percentage of students who graduate on time, plus the highest percentage of graduates who land a job soon after graduation – 100 percent for both; no small feat!
International Spa Institute
- Bluffton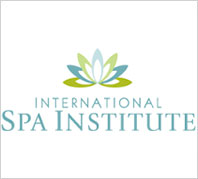 Tuition: $5,400
Kit Cost: $1,240
Program Length: 7 months
What started as a massage school in 1998 has expanded into a hotspot for estheticians with three branches and an esthetics program that has over 15 years of history. Students of International Spa Institute experience an enthralling curriculum and enthusiastic teachers.
After traveling to Bali and learning about its culturally engrained natural healing culture, the owner of International was committed to interspersing traditional esthetics with a uniquely whole-person approach. Graduates of this program have access to job placement assistance.
Kenneth Shuler School of Cosmetology
- Greenville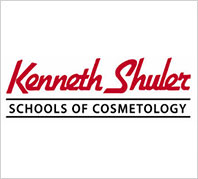 Tuition: $7,317
Kit Cost: $1,484
Program Length: 6 months
Kenneth Shuler School of Cosmetology describes a career in health and beauty as offering, "a virtually unlimited income, flexible work schedule, and the opportunity to be your own boss." Students here are able to invest in their education with scholarships at this location, which includes business development skills in its curriculum and job placement services for graduates.
Local events and charitable activities give students plenty of opportunity for involvement in the local community. With four locations across the state, this school has its pulse on the beauty industry in South Carolina and the nation.
Miller-Motte Technical College
- Charleston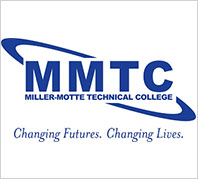 Tuition: $10,440
Kit Cost: $410
Program Length:5 months
Celebrating its centenary in 2016, Miller-Motte stands on a long tradition of academic excellence. Since its inception it has expanded to 17 campuses locations across six states. The curriculum here includes the foundational topics you need to pass the state esthetician licensing exam, while also covering important business topics that will help ensure your success in the health and beauty industry. 84 percent of Miller-Motte students graduate on time, and 92 percent of graduates find a job in their field soon after graduation!
Southeastern Esthetics Institute
- Columbia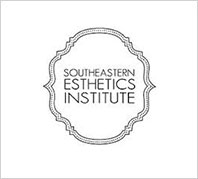 Tuition: $7,500
Kit Cost: $500
Program Length: 5 months
The owner of Southeastern Esthetics Institute pledges to go, "above and beyond to teach you what you need to advance your career to the next level." While most schools' flagship education program is cosmetology with esthetics treated like a sub-category, esthetics is Southeastern's main focus!
One of the ways the Institute goes above and beyond is through its commitment to students. 100 percent of students graduate on time, while 90 percent find a job in their field soon after graduation. Even while specializing in esthetics, students also get an education that includes important business principles. Graduates have access to job placement assistance and veterans can use their GI Bill benefits here. As a student you can also enjoy the inspiration that comes with learning in a modern, stylish, and chic facility that has shelves full of the latest designer beauty products.
Strand College of Hair Design
- Myrtle Beach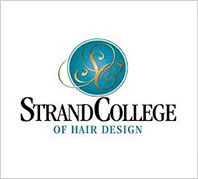 Tuition: $7,550
Kit Cost: Included in the cost of tuition
Program Length: 5 months
Strand College was founded in 1993 to raise the standards in the beauty industry. That goal is still accomplished today with each graduating class of estheticians. Instructors here prepare each student to achieve their own personal and professional goals. Strand College faculty combines industry knowledge, expert pedagogy, and a strong commitment to their students – achieving a 90 percent on-time graduation rate! The curriculum here covers all the important topics in esthetics, including business know-how. Students also have opportunities to be engaged with the local community through charity fundraisers and social events.