In the harsh winters of South Dakota, keeping your skin healthy, glowing, and soft can be difficult. As an esthetician, you will get to learn the secrets to beautiful skin despite the harsh climate.
As an esthetician, you get to specialize in the study of skin care. For guidance on how to become a licensed esthetician in South Dakota, follow the steps in this simple guide:
South Dakota is a phenomenal place to start your own esthetics business, especially since CNBC News declared South Dakota as America's Top State For Business in 2013.
In this booming economy, the beauty industry is expected to grow at a steady 6.5% between the years 2012 and 2020 according to South Dakota employment projections, which spells out opportunity for aspiring estheticians.
If you're ready to start your budding career as an esthetician in South Dakota, you will begin by attaining a license from the South Dakota Cosmetology Commission. The Commission serves to create the licensing standards for cosmetologists, nail technicians, and estheticians, who each have different education and exam requirements.
---
Step 1. Graduate from 600-Hour South Dakota Esthetician School
Your first step toward attaining a license is graduating from esthetician school.
The Commission requires that you complete at least six hundred (600) hours of esthetician training. Further, the Commission requires that at least one hundred ten (110) of those hours be in coursework, demonstrations, and practice. Your curriculum must also meet the following minimum requirements:
Infection Control, Safety procedures, Laws and Rules (90 hours)
Scientific Concepts, Skin Histology, Dermatology, Aromatherapy, Nutrition, Chemistry, and Physiology (90 hours)
Skin treatments, Consultations, Analysis, Chemical Face Treatments, Electrical and Mechanical Facial and Body Treatments (240 hours)
Massage Manipulation (30 hours)
Makeup and Eyelash Extensions (30 hours)
Hair Removal and Eyebrow Shaping (30 hours)
Business Practice, Salon Management, Ethics (60 hours)
---
Step 2. Apply for South Dakota Esthetician License and Exam
Now that you have graduated from esthetician school, you may apply to take your examinations! This application will serve both as an examination application and as your initial license application. In order to apply, you must be eighteen (18) years old and submit the following documentation:
Provide Esthetician Schooling Transcripts
Submit Copy of Birth Certificate
Submit High School Transcripts
Submit Exam and Temporary License Application form
Pay $80 Initial License and Examination Fee
Out-of-State
If you were previously licensed as an esthetician in another state and you are applying for a South Dakota esthetician license, you will need to submit the following additional material:
You may mail all application materials to the Commission at the following mailing address:
South Dakota Cosmetology Commission
500 East Capitol
Pierre, SD 57501
---
Step 3. Pass Written, Practical, and State Law Licensing Exams
Now that you have submitted your application, you will be able to schedule your licensing exams. You will need to schedule the exams around the South Dakota Commission's Calendar.
Written Exam
This exam consists of one hundred (100) questions. It is a multiple-choice, computer-based exam, and it will take about ninety (90) minutes. The exam will cover esthetician subject areas including, but not limited to, the following:
Basic Sanitation and Infection Procedures
Basic Chemistry, Anatomy, and Skin Histology
Skin Analysis
Facial Cleansing
Facial Steaming
Facial Extraction
Color Theory and Makeup Application
Facial Masks
You will receive your unofficial scores immediately after completing the exam.
Practical Exam
The Commission will send you an Admission Notice two weeks before you are scheduled to take your practical exam. Before you take this exam, be sure to read the South Dakota Practical Exam Candidate Information Bulletin.
For this exam, you will be responsible to bring a kit and a live model so that you may demonstrate esthetician services. The exam will last two and a half (2 ½) hours, and it will cover the following esthetician services:
Cleansing and Steaming the Face
Set Up and Client Protection
Massaging the Face
Manual Extraction
Facial Makeup
Hair Removal
Facial Mask
You must get at least a 75% on this exam in order to pass. You will receive your official exam results in the mail two (2) to three (3) weeks after completing the exam.
South Dakota State Laws and Rules
The Law exam is a written test, which only consists of twenty-five (25) questions based on South Dakota State Laws. It will only take thirty (30) minutes to complete. You may study an online copy of the South Dakota State Laws and Regulations to prepare for this exam.
Once you successfully complete each of your exams, the South Dakota Commission will issue you your very first South Dakota esthetician license!
---
Step 4. Start Your Career as a Esthetician in South Dakota
Now that you're a licensed esthetician, you can look for job position as an esthetician in South Dakota salons, spas, department stores, hotels, resorts, and dermatology offices! Consider some of the following South Dakota options:
AmericInn Lodge & Suites – Rapid City
My Day Salon & Spa – Rapid City
Salon Montage – Sioux Falls
Sunflower Salon & Spa – Brookings
The City Hair & Day Spa – Mitchell
Advanced Training
Advanced education can give you access to more opportunities as an esthetician in South Dakota. For instance, if you want to perform microdermabrasion as an esthetician, you will need to fulfill a one-time continuing education requirement to do so. The microdermabrasion education requirements are as follows:
Complete at least sixteen (16) hours of continuing education
Education must cover hands-on machine operation, knowledge of client skin types, sanitation procedures, and safety procedures
You must keep records of this education to be verified by the commission. To do so, you will need to send the Commission documentation including the following information concerning your continuing education credits:
Your Name
Date of Attendance
Location of Course
Instructor Name
Curriculum
Total Number of Hours
Once the Commission approves your education, you will be able to perform microdermabrasion services for your clients!
You will need to renew your license each year by your birth date. To do so, submit the renewal application form along with your $20 renewal fee.
---
Esthetician Salaries and Job Prospects in South Dakota
Spas and wellness centers dot the landscape in South Dakota, with residents and visitors alike taking advantage of the many services designed to rejuvenate, refresh, and restore the skin. In a state that's known for its breathtaking surroundings, it's only fitting that the beautification of the skin takes priority here.
And while the number of jobs here can't compare to other states—just 582 in 2016, a steady, 10% rise in the number of estheticians in the years leading up to 2016 means plenty of exciting professional opportunities for motivated estheticians to build their careers in salons, spas, medical esthetics practices, and more.
How Your Salary is Influenced by Where you Work, How You Work
Chances are, you'll earn more by working in popular tourist destinations like Sioux Falls and Rapid City, where upscale salons and spas are the norm. What's interesting about salary stats here is that the most seasoned estheticians can earn about four times the salary of estheticians in the early stages of their career.
To reach this level in your career, it's vital that you keep your skills sharp and your determination in overdrive. A loyal client base, along with impressive tips, commissions, and bonuses, are part and parcel of reaching the pinnacle of this field.
You'll likely start your career by working for a salon or spa on an hourly basis, with tips and commissions supplementing your pay by 20% or more.
Base income before tips, commissions and other possible income streams for South Dakota's estheticians look something like this
Hourly Wage
Low: $10.15
Median: $19.70
High: $23.54
Annual Salary
Low: $21,100
Median: $40,980
High: $48,960
Once you've been practicing in the field and have made a name for yourself, you may choose to branch out and rent space in a salon or spa, where you'll have more control over your career and your paycheck since you'll be keeping not only your tips, but the full revenue from services you provide after covering the cost of rent and other expenses.
2017 salary data provided by the U.S. Department of Labor-Sponsored resource CareerOneStop – https://www.careeronestop.org/ExploreCareers/Plan/salaries.aspx. State and MSA (Metropolitan Statistical Area) data includes estheticians at all levels of education and experience. This data does not represent starting salaries. Employment conditions in your area may vary.  
2016 job growth data provided by the U.S. Department of Labor-Sponsored resource Projections Central – https://projectionscentral.com/Projections/LongTerm.
All data accessed June 2019.
3 Notable Esthetician Programs in South Dakota
The few schools of esthiology available to students in South Dakota offer modern facilities and cutting-edge programs that include both marketing and business courses to ensure well-rounded graduates. Our pick of the top esthetician schools in and near South Dakota will undoubtedly eliminate any preconceived notions you may have about top-quality schools only being found in the fashion centers of the US.
With so few esthetician schools actually located in South Dakota, we also included a program in nearby Minnesota. Not to worry, though, the South Dakota Cosmetology Commission recognizes out-of-state esthetics programs that meet the 600-hour licensing requirement.
The following schools illustrate why there's no better time to become an esthetician in South Dakota! Here you'll find our top choices for the best esthetician schools in and around South Dakota that meet state requirements:
Headlines Academy
- Rapid City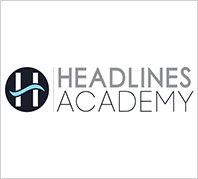 Tuition: $7,100
Kit Cost: $1,500
Program Length: 7 months
A prime location in Tuscany Square in downtown Rapid City is just one of the perks of Headlines Academy, a Rapid City gem. Recent improvements have resulted in a well-equipped student salon and a cutting-edge esthetics program to give you everything you need to succeed in the lucrative field of esthiology.
With two class start dates per year, an incentive scholarship, federal student loans, and GI Bill veteran benefits, there are plenty of reasons to make Headlines a top choice for your esthetics education.
Model College of Hair Design
- St. Cloud, MN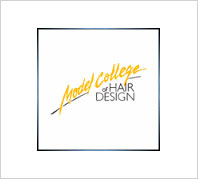 Tuition: $7,675
Kit Cost: $805.35
Program Length: 4 months
The Model College of Hair Design made our list of the top esthetician schools in South Dakota because of its nearby location in St. Cloud, Minnesota, a beautiful city along the Mississippi River that offers plenty of entertainment and culture to inspire your creative mind.
Although the Model College of Hair Design has been in operation since 1952, it experienced a renaissance in 2009 when it was torn down and replaced with one of the finest facilities in the Midwest. A state-of-the-art academy, combined with an advanced training facility and campus housing, sets the tone for an outstanding esthetician program.
You'll appreciate that the program combines demonstration, practical experience, lecture, and professional business management study to ensure its graduates are knowledgeable in all aspects of professional skincare.
Stewart School of Hair, Skin & Nails
- Sioux Falls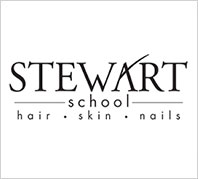 Tuition: $5,975
Kit Cost: $963
Program Length: 4 months
Stewart School has worked tirelessly for the past 60 years to build a reputation for excellence, and it shows. Its beautiful facilities immediately lend an air of distinction, while its culture of teamwork and creativity produces technically savvy and business-minded estheticians. In other words, you'll feel right at home at the Stewart School.
You'll appreciate this school's vibrant clinic environment that allows for plenty of hands-on practice, and the addition of business and marketing classes will ensure you receive a well-rounded education. You'll also enjoy supporting and raising awareness for charities and community organizations such as Big Brothers & Big Sisters, Sioux Falls Humane Society, and the Children's Miracle Network.