If you're looking to learn the secrets behind beautiful, radiant, and glowing skin, Tennessee is the place to be. The beauty industry is not only booming in charming areas like Nashville, Franklin, Knoxville, and Chattanooga, but the Bureau of Labor Statistics indicates that the Kingsport–Bristol area has the fifth highest concentration of skin care specialists of any metropolitan area in the US! In the Bristol-Kingsport area, there is nearly one esthetician job for every 1,000 workers!
For a quick guide on how to become a licensed esthetician in Tennessee, follow these simple steps:
The best spas in Tennessee forge their own mix of luxury and quaint, southern charm. For instance, Blackberry Farm and Farmhouse Spa, located on 4,200 acres in the Great Smoky Mountains, is considered one of the finest luxury inns in the country. It was also recognized as top rated by Spa Expert, Anitra Brown, writing for About Travel. Blackberry Farm offers the best of southern cottage life combined with cutting-edge spa services that include hydrotherapy and a wet treatment room.
Before you embark on your career as an esthetician in Tennessee, you will first need to be licensed by the Tennessee Board of Cosmetology and Barber Examiners. As an aesthetician, you will get to dive into the science and art behind the beautification of skin.
---
Step 1. Graduate from a 750-Hour Aesthetician Training Program
The Tennessee Board of Cosmetology and Barber Examiners requires that your school provide as least seven hundred fifty (750) hours of training, and that your training meet the following requirements:
General (150 hours)
Sterilization
Sanitation
Bacteriology
Professional Ethics
Salesmanship
State Law
Chemical (150 hours):
Skin Conditions
Disorders
Nutrition
Aging Factors
Product Ingredients
Waxing
Lash and Brow Tinting
Physical (450 hours)
Massage Movements and Manipulation
Masks and Packs
Facial Treatments with Machines
Skin Analysis and Consultation
Application of all Products
Color Psychology
Makeup and Corrective Makeup
Once you successfully complete your aesthetician training program, your school will electronically send your eligibility information to the licensing exam service agency, PSI Services. You will receive an email confirmation of your approval, and you will need this in order to move on to take the licensing exams.
---
Step 2. Apply for your Tennessee Aesthetician License (Out-of-State Reciprocity Only)
If you have just graduated from aesthetician school and you are taking the licensing exams, you do not need to submit an application. Pre-approval from your aesthetician school serves as your initial approval to move on to the licensing exams.
However, if you currently hold an out-of-state license, and you are applying for a Tennessee aesthetician license, you will need to meet the following reciprocity requirements:
Have completed seven hundred fifty (750) hours of aesthetician school
OR
Submit Proof of five (5) years of aesthetician work experience immediately prior to applying for a license
If you meet these requirements, you may apply for a license by completing the following steps:
Submit Tennessee Aesthetician Reciprocity Application
Have Application Notarized
Attach a Copy of Esthetician School Diploma
Attach a Copy of Driver's License (if you are from a foreign country)
Get License Certification from Previous State Board
You may submit this application to the Board at the following address:
State Board of Cosmetology and Barber Examiners
500 James Robertson Pkwy
Nashville, TN 37243
Once you submit this application, you will need to wait for the Tennessee Board's Approval Letter. Once you attain this Approval Letter, then you may submit the $50 license fee and receive your Tennessee license.
---
Step 3. Schedule and Pass Aesthetician Theory and Practical Licensing Exams
Once you graduate, you must pass the licensing exams within three (3) years. After you pass both portions of the exam, you must apply for your license within six (6) months, or you risk needing to re-take the exams.
The Tennessee Board has streamlined the license and examination application system by contracting PSI Services to administer the state licensing exams. Before you register with PSI, make sure to read the Tennessee Aesthetician Examination Candidate Information Bulletin provided by the company. Afterwards, you may register online with PSI by completing the following steps:
Create a PSI Account
Pay the $70.00 Theory Exam Fee
Pay the $70.00 Practical Exam fee
Written Exam
You must take this exam before you may schedule and take the practical exam. This exam is a multiple choice, computer-based exam that consists of seventy-five (75) questions. You will get one and one half (1 ½) hours to complete it. The exam will cover the following aesthetician subjects:
Sanitation and Safety (15 questions)
Client Consultation and Analysis (8 questions)
Basic Facial Treatments (15 questions)
Advanced Facial Treatments (15 questions)
Hair Removal (7 questions)
Facial Makeup (7 questions)
Tennessee Licensing (8 questions)
PSI offers the theory exam at the following Tennessee locations:
Chattanooga
Jackson
Johnson City
Knoxville
Memphis
Nashville
You will need to pass this exam with a score of 70% or higher in order to be eligible for an aesthetician license.
Tennessee Law Exam
You will only need to take the law portion of the written exam if you fall underneath one of the following categories:
You are under sixty-five (65) and want to reactivate a retired license
Your license has been expired for three (3) years or more, and you want to reactivate
You are applying for a Tennessee aesthetician license by reciprocity, meaning you are currently licensed in a different state
If you fall under one of these categories, you will need to take this short test to attain a Tennessee license. This test consists of twenty-five (25) questions, and you wil have forty (40) minutes to complete it. To pass, you will need to be familiar with the following subject areas:
Sanitation, Disinfection, and Safety (5 questions)
Tennessee Licensing: License Requirements, Renewal, Board Responsibilities, Displaying the License, Salon Owner and Manager Responsibilities, and Change of Address (20 questions)
You may use the Tennessee Rules and Laws to study for this exam. You will also need to pass this exam with a score of 70% or higher.
Practical Exam
For the practical exam, you are required to bring a live model who is at least sixteen (16) years old, and who is not another aesthetics student, operator, instructor, or owner. You will also be responsible to bring your own kit full of supplies. PSI recommends supplies including, but not limited to, the following:
Towels
Paper Towels
Aesthetician Wipes
Massage Cream
Cleansing Cream
Treatment Cream
Blood Spill Kit
EPA-Registered Disinfectant
Gloves
Sanitizing Bowl
Mock Mask and Wax
You will have two (2) hours and five (5) minutes to complete all of the necessary aesthetician services for this exam. During that time, you will be tested on your ability to complete the following services with the following grade weights:
Pre-Exam Set up and Disinfection (8%)
Skin Cleansing Procedure (12%)
Skin Cleansing Safety (7%)
Face Steaming Procedure (6%)
Face Steaming Safety (5%)
Facial Treatment Procedure (14%)
Facial Treatment Safety (7%)
Face Massaging Procedure (6%)
Mask and Moisturizing Procedure (4%)
Mask and Moisturizing Safety (7%)
Eyebrow Arch Procedure (5%)
Eyebrow Arching Using Mock Cold Wax Procedure (10%)
Eyebrow Arching Using Mock Cold Wax Safety (7%)
End of Exam Disinfection (4%)
You must attain at least a 70% on this exam in order to be eligible for a license. The practical exam may be taken at any of the following PSI locations:
PSI Memphis
PSI Nashville
PSI Knoxville
Once PSI Services indicates to the Tennessee Board that you have successfully completed all of your licensing exams, the Board will issue you your first Tennessee Aesthetician License!
---
Step 4. Begin Working as a Licensed Aesthetician in Tennessee
Now that you have your license, you can look for skin care specialist jobs throughout Tennessee. Your training in makeup, skin care products, massage, and skin care services prepares you to look for jobs that include Fashion or Bridal Makeup Artist, Skin Care Salesperson, Waxing Specialist, or Beauty Advisor. Or – you can work in salons, spas, hotels, or resorts.
If you are looking for some of the top Tennessee spas, hotels, and resorts that employ skin care specialists, consider some of these options:
Blackberry Farm and Farmhouse Spa – Walland
Tennessee Fitness Spa – Waynesboro
Oak Haven Resort and Spa – Sevierville
RiverStone Resort and Spa – Pigeon Force/Gaitlinburg
The Chattanoogan Hotel – Chattanooga
Advanced Training
If you would like to advance your career, you may apply for an aesthetics instructor license! This license will allow you to work in jobs where you are teaching aesthetics services. To be eligible, you must meet the following requirements:
Hold Current Aesthetics License
Complete Three Hundred (300) Hours of Instructor Training
Pass Written and Practical Instructor Exams
Complete Sixteen (16) Hours of Continuing Education to Renew Every Two (2) Years
---
Step 5. Renew your Tennessee Aesthetician License Every Two Years
You will need to renew your license every two years. To renew, all you need to do is simply submit the aesthetician renewal form along with your $50 renewal fee.
The Board only requires Instructors to complete continuing education to renew their licenses. However, taking advanced courses is always a great way to increase the number of services you know how to offer, allowing you to service more clients! Even more, advanced courses will keep you on the cutting edge of skin care trends, techniques, and products.
---
Esthetician Salaries and Job Prospects in Tennessee
Tennessee's $21 billion tourism industry doesn't hurt the job outlook for these skincare aficionados, either, thanks to the many upscale spas and salons that provide the medi-spa services – and the pampering – tourists are looking for in destinations like Nashville and Memphis.
Tennesseans are serious about their beauty, which is why job projections for the state's skincare specialists remain so strong. According to the Tennessee Department of Labor & Workforce Development, by 2026 the number of estheticians licensed in the state is projected to increase by 19.4% just to keep up with the growing demand for the services they provide.
Begin your career in esthetics in Tennessee and you'll earn about $17,000 a year. But work your way up the career ladder and you'll earn nearly three times as much. In other words, your success in the industry is built on sheer determination and talent. Keep your skillset sharp, your customer services skills on point, and your pulse on the newest innovations in the industry and you'll enjoy an impressive reputation and salary to match.
You also need to consider that tips and commissions on product sales can make all the difference, putting cash in your hand every day and significantly increasing your income.
Without considering tips and other potential income streams, estheticians in Tennessee are looking at wages and salaries that fall within these ranges.
Hourly Wage
Low: $8.97
Median: $14.46
High: $28.27
Annual Salary
Low: $17,390
Median: $24,850
High: $45,000
You can add another 20% to the base salaries and wages show here to account for tips alone. Add commissions for products and services sold, and it could be even more. Go to work for yourself by renting space in a popular spa, and sky's the limit.
Differences in Esthetician Salaries by Location and Experience
Not surprisingly for a state with both major metro areas and big rural swaths, income potential for skincare specialist will vary based on where you practice. Those new to the profession will have a running start in Knoxville, thanks to a low salary of about $20,000, while mid-career professionals in Chattanooga pull away from the pack with a salary of about $35,000. For the most experienced, the Nashville, Kingsport, Bristol and Clarksville areas are where the big salaries are, with high end averages all north of $50,000.
Chattanooga
Low: $19,740
Median: $35,330
High: $47,420
Kingsport-Bristol
Low: $17,270
Median: $26,510
High: $56,180
Nashville-Davidson-Murfreesboro-Franklin
Low: $16,980
Median: $25,950
High: $52,310
Clarksville
Low: $17,070
Median: $25,070
High: $54,660
Knoxville
Low: $20,790
Median: $24,320
High: $38,620
Memphis
Low: $16,640
Median: $22,270
High: $34,580
2017 salary data provided by the U.S. Department of Labor-Sponsored resource CareerOneStop – https://www.careeronestop.org/ExploreCareers/Plan/salaries.aspx. State and MSA (Metropolitan Statistical Area) data includes estheticians at all levels of education and experience. This data does not represent starting salaries. Employment conditions in your area may vary.  
2016 job growth data provided by the U.S. Department of Labor-Sponsored resource Projections Central – https://projectionscentral.com/Projections/LongTerm.
All data accessed June 2019.
10 Notable Esthetician Programs in Tennessee
Southern gals and guys are serious about beauty, so it's no surprise that Tennessee is home to a wide array of impressive aesthetician schools dedicated to preparing students to take the aesthetician licensing exam and enter the field of esthetics.
From Nashville to Memphis to Knoxville to Chattanooga, Tennessee's biggest cities are influenced by music, the arts, and Southern charm. Budding aestheticians are sure to feel at home in Tennessee's creative communities, where they can immerse themselves in the culture, explore their talents, and study the art and science of aesthetics.
Our list of the top ten aesthetician schools in Tennessee not only meet the state requirements for licensure, but they also offer their share of benefits and incentives:
Aveda Institute
- Nashville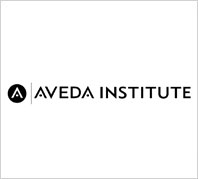 Tuition: $9,255
Kit Cost: $1,500
Program Length: 7 months
Nashville, a creative center for artists, is the perfect location for the Aveda Institute and its aesthetician program. This school's beautiful, state-of-the-art green facility is the perfect setting for inspiration and creativity, while Aveda's worldwide network of 8,000 salons, spas, institute, and stores ensures your aesthetics education is cutting-edge and innovative. In fact, an Advisory Board oversees the curriculum and assesses its effectiveness.
The Aveda Institute is on hand to help its graduates find employment through its job placement program; student placement in its many salons and spas throughout the world is a priority of the Aveda Institute. The aesthetics program here also positions graduates for success in the industry, thanks to specialized areas of study in business development and retail knowledge.
Chattanooga State Community College
- Chattanooga, Dayton, and Kimball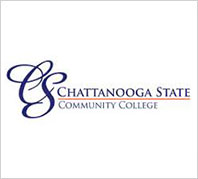 Tuition: $2,470
Kit Cost: $750
Program Length: 9 months
Small class sizes and a 100 percent job placement rate earn Chattanooga State Community College a spot on our top aesthetician schools list. As a community college, this school offers three convenient locations in Chattanooga, Dayton, and Kimball, and all campus locations introduce students to related areas of specialized training like microdermabrasion, airbrush tanning, airbrush makeup, and microcurrent technology.
Empire Beauty School
- Brentwood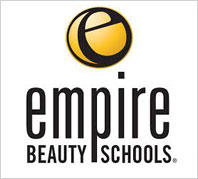 Tuition: $9,440
Kit Cost: $1,100
Program Length: 5 months
Empire Beauty School has earned itself a solid reputation for producing well-qualified beauty professionals for more than 80 years. Located just eight miles south of Nashville, Empire Beauty School prepares students to provide facials, hair removal, and makeup services while helping them build their aesthetics business. Students receive additional real-world training and education through participation in fashion shows, beauty shows, fundraising events, and more, even taking part in Empire's National Day of Beauty event, which raises awareness of domestic abuse.
From its polished concrete floors to its modern fixtures and cool vibe, Empire's Brentwood campus is reflective of the creative esthetics industry. Veterans can use their GI Bill benefits, and Empire guides students through their scholarship, grant, and federal student loan options.
Genesis Career College
- Nashville and Cookeville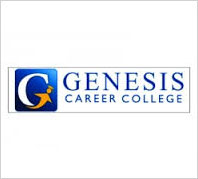 Tuition: $13,495
Kit Cost: $495
Program Length: 8 months
There's no better time to start your aesthetician education at Genesis Career College, thanks to new training that starts every month and a job placement rate hovering around 100 percent. Add to that two campus locations in Tennessee and financial planners who are on hand to help you complete your application for federal student aid, and it becomes clear why starting your aesthetician education here is easy.
Upon graduation, you will enjoy Genesis Career College's continuing career placement services and the college's relationship with local, regional, and national employers in the healthcare, beauty, and wellness industries.
Georgia Career Institute
- McMinnville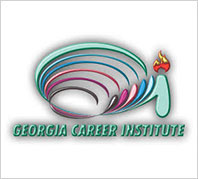 Tuition: $15,700
Kit Cost: $650
Program Length: 8 months
The esthetics program of the Georgia Career Institute offers flexible programming options through its McMinnville branch campus. As a graduate of the Georgia Career Institute, you'll not only be prepared to take your Tennessee aesthetician examination, but you'll be armed with knowledge in spa/salon management and operations and business practices.
Several financial assistance programs are available, including federal grants and loans, and veterans can take advantage of GI Bill benefits.
Miller-Motte Technical College
- Chattanooga and Clarksville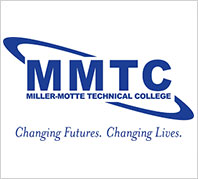 Tuition: $10,220
Kit Cost: $400
Program Length: 9 months
Miller-Motte Technical College has an impressive 93 percent job placement rate, thanks to its plethora of support services. This school wowed us with its Lifetime Career Assistance, a unique service that helps graduates find jobs at any point throughout their career. Students also have access to a wide array workshops and seminars on topics such as resume building and career portfolios, all of which are designed to help them kick start their aesthetician careers.
Miller-Motte also caught our attention with its flexible program options and a dedicated Financial Services team and Student Loan Help Center that help you explore ways to pay for your tuition and assist you when applying for scholarships or assistance.
Tennessee Academy of Cosmetology
- Memphis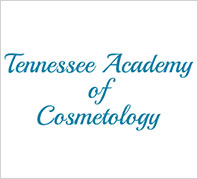 Tuition: $7,975
Kit Cost: $1,000
Program Length: 6 months
Your flair for the creative is right at home at the Tennessee Academy of Cosmetology, where time-tested teaching techniques and a structured curriculum are supplemented with a state-of-the-art student salon equipped with the latest in skincare technology. You will privy to training in some of the most modern electronic therapy treatments found in prestigious spas and salons.
A full financial aid office helps students apply for grants and student loans, and veterans can apply their GI Bill benefits here.
Tennessee Career Institute
- Columbia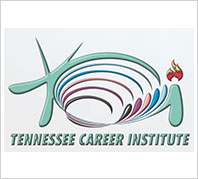 Tuition: $12,000
Kit Cost: $650
Program Length: 8 months
The Tennessee Career Institute positions you to take your licensing exam through the Tennessee Board of Cosmetology and enter the field of aesthetics in just 8 short months. The convenient Columbia branch location and the program's day and evening schedules ensure convenience while you complete your aesthetician training and related business training.
In addition to federal grants and loan programs, veterans can use their GI Bill benefits to fund their aesthetician education at the Tennessee Career Institute. Also, scholarships, based on need and merit, are awarded to students each year.
Tennessee College of Applied Technology
- Nashville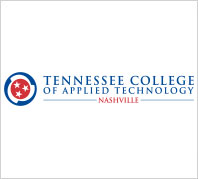 Tuition: $2,370
Kit Cost: $1,048
Program Length: 7 months
A 91 percent job placement rate and a prime Nashville location are just two of the reasons why the Tennessee College of Applied Technology remains a top choice among aesthetician programs in Tennessee. It's updated campus, state-of-the-art facilities, and the recent addition of new buildings add to the appeal of this school.
Your basic aesthetics curriculum at the Tennessee College of Applied Technology will be supplemented with supervised laboratory procedures and study in business strategies for starting and advancing your aesthetician career.
Tennessee School of Beauty
- Knoxville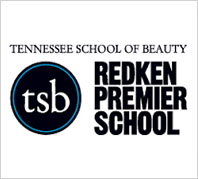 Tuition: $9,095
Kit Cost: $1,000
Program Length: 6 months
The Tennessee School of Beauty has a lot going for it, including a prime Knoxville location and an impressive 97 percent job placement rate. Established in 1930, the Tennessee School of Beauty has deep roots in Tennessee, although its beautiful, state-of-the-art facility is anything but dated. In 2012, the school officially partnered with Redken to become a Redken Premier School. This title brought about some of the most advanced training and education for aestheticians in the State of Tennessee.
Other perks afforded to students attending the Tennessee School of Beauty include its title as a MUD partner school for makeup artistry and its flexible programming (night and weekend classes) options.