In Texas, it's go big or go home, and the skincare industry is no exception. According to the Texas Workforce Commission, job growth in the field of esthetics is projected to nearly double between 2012 and 2022. In 2012, there were 5,130 estheticians licensed in Texas, but by 2022 it is estimated that this number will jump to 7,620, representing an increase of nearly 49 percent.
If you want to get in on this hot area of health and beauty, you must earn an esthetician license through the Texas Department/Commission of Licensing and Registration. Review these steps to learn how:
Esthetics is the practice of skincare for cosmetic purposes. In other words, estheticians specialize in the beautification of the skin through cosmetic skin treatments and procedures, such as facials, spa treatments, and waxing. These beauty professionals may work in spas, salons, medical spas, or alongside dermatologists or plastic surgeons in medical practices. Although estheticians are not medical professionals and therefore do not provide medical treatment, their services often compliment procedures performed by dermatologists and plastic surgeons.
---
Step 1. Complete a Commission-Approved Training Program in Esthetics
The first step to esthetician licensure in Texas is the completion of a Commission-approved training program of at least 750 hours.
An approved program of esthetics includes both classroom and clinical (hands-on) training, where you will learn everything from sanitation and safety to the practice of aromatherapy.
Approved programs of esthetics must include the following curriculum:
Anatomy and physiology
Aromatherapy
Chemistry
Client care
Color psychology
Electricity and equipment
Facial treatment, cleansing, masking, therapy
Makeup
Management
Nutrition
Rules and law
Safety, sanitation, and first aid: 40 hours
Superfluous hair removal: 25 hours
Texas is just one of a few states to offer a blended license as an esthetician/manicurist. If you want to pursue this dual license, you may either first complete an esthetics program and then a manicurist program of at least 600 hours, or you may complete a blended program that consists of 1,200 total hours. The blended esthetician/manicurist program you choose must be approved by the Commission.
---
Step 2. Apply for an Esthetician Specialty License and Schedule Exams
Upon successfully completing an esthetics program approved by the Commission, you must apply for licensure as an esthetician by completing the Cosmetology License by Examination (choose the esthetician specialty) and submitting it, along with the $50 application fee, to the Texas Department of Licensing and Regulation (TDLR).
To qualify for licensure as an esthetician in Texas, you must be at least 17 years old and have received a high school diploma or the equivalent.
The TDLR contracts with PSI Testing Services to deliver the examinations for esthetician licensure. Once the TDLR has received and approved your license by examination application, you will be notified by TDLR of your eligibility via an email confirmation. The email will include all instructions for scheduling the required esthetics examinations for licensure with PSI.
The cost of taking the written examination is $55, and the cost of taking the practical examination is $78.
Note: You must pass the written examination before you can sit for the practical examination.
---
Step 3. Take and Pass the Written and Practical Examinations for Licensure
This written esthetician license examination consists of the following areas of assessment:
Sanitation, disinfection, and safety (35 percent)
Client consultation and analysis (12 percent)
Basic facial treatments (20 percent)
Advanced facial treatments (12 percent)
Hair removal (9 percent)
Facial makeup (5 percent)
Licensing and regulation (7 percent)
You may take the examination at one of the following PSI testing centers throughout Texas:
Waco
Tyler
San Antonio
Midland
Lubbock
Houston
Harlingen
Fort Worth
El Paso
Dallas
Corpus Christi
Austin
Arlington
Amarillo
Abilene
The practical examination takes 1 ½ hours to complete and consists of the following areas of assessment:
Pre-exam set-up and disinfection: 10 minutes
Skin cleansing service: 15 minutes
Face and neck steaming: 5 minutes
Face and neck massaging: 15 minutes
Mask/pack and moisturizing: 15 minutes
Eyebrow arching using tweezers: 10 minutes
Eyebrow arching using mock cold wax: 10 minutes
End of exam disinfection: 10 minutes
You may take the practical examination at one of the following locations:
Amarillo
Austin
DFW Metroplex
El Paso
Greater Houston area
McAllen
Midland
San Antonio
You can learn more about the esthetics licensure examinations in Texas by reading the Candidate Information Bulletin.
---
Step 4. Pursue Professional Opportunities and Additional Specialty Certificates in Texas
Texas recognizes a number of additional specialty cosmetology certificates; as such, you may consider pursuing one of following:
Eyelash extension specialty certificate: 320 clock hours of training through a Commission-approved program
Hair braiding specialty certificate: 35 clock hours of training through a Commission-approved program
Hair weaving specialty certificate: 300 clock hours of training through a Commission-approved program
Wig specialty certificate: 300 clock hours through a Commission-approved program
Licensed estheticians in Texas enjoy opportunities in a number of settings, such as spas, salons, and even medical practitioner's offices. As a licensed esthetician, you may specialize in one of a number of areas such as makeup, facials, or waxing, or you may enjoy a broader professional practice.
In addition to working as an employee for a salon or spa, many estheticians work as independent contractors. Wherever your esthetician career in Texas takes you, you can be sure there are diverse opportunities available to you. For example, jobs may be found in these salons and spas that offer esthetics services:
Renee Rouleau, Dallas and Plano
Central Texas Esthetics
Pure Skin Spa, Austin
Ultra Fitness and Spa, San Antonio
Fabulous Esthetics, Frisco and Addison
Viva Day Spa, Austin
The New You Aesthetic Medicine, Dallas
Spa Habitat, Dallas and Plano
Rumors Spa, Salon, and Wellness Center, Longview
---
Step 5. Maintain your Esthetician License in Texas
You must renew your esthetician license every 2 years in Texas. Your license renewal date is based on the date you received your initial license. You must complete the online renewal process and pay a renewal fee of $50.
To qualify for renewal, you are required to complete at least one hour of continuing education in sanitation, and another three hours in topics related to the practice of esthetics.
---
Esthetician Salaries and Job Prospects in Texas
Move over California and New York—Texas is where the beauty industry is settling in and staying awhile. Big names are now calling Texas home, like Drunk Elephant and the innovative GloPro needling service, but let's be real – Texas became a beauty hub some 54 years ago when Mary Kay chose Dallas as its headquarters.
Jobs here are just as abundant as you'd expect from a big state that also happens to be a big player in the beauty industry, so its job market for estheticians is what really impresses. By 2026, the number of estheticians here is projected to grow by more than 1,300 statewide to a total of 7,347, representing an increase of 20%.
How Esthetician Salaries Stack Up in Texas
You won't come out of the gate making a fortune as an esthetician, but with your talent and a whole lotta hard work, you'll be able to enjoy a base salary in Texas that reaches past the $50,000 mark.
Hourly Wage
Low: $7.91
Median: $10.53
High: $25.66
Annual Salary
Low: $16,440
Median: $21,900
High: $53,370
What salary stats won't tell you, though, is that your base pay only tells part of the story. That's because tips, bonuses, and commissions are an important aspect of this service industry and can add 20% or more to your take home pay. In other words, your ability to sell products and services and make a name for yourself is your ticket to earning an impressive paycheck in the esthetics trade.
Also, keep in mind that how you're paid will vary in the industry. While most estheticians in spas and salons earn an hourly pay rate plus commissions and tips, many estheticians in medical esthetics offices are paid a straight annual salary or hourly wage. Finally, the most seasoned estheticians are often able to take their loyal clients and reputation and start a business of their own, either by renting space in a salon or spa or by taking the leap – and taking out a lease – and opening a location of their own.
Examining Salary Differences in Texas by Location
Salaries in virtually any service industry will vary based on where you work. In Texas, your best bet for a competitive salary are in the metro areas of Austin-Round Rock-San Marcos, Amarillo, and Killeen-Temple-Fort Hood, and San Antonio.
Austin-Round Rock-San Marcos
Low: $17,470
Median: $31,280
High: $53,980
Amarillo
Low: $18,510
Median: $29,000
High: $48,460
Killeen-Temple-Fort Hood
Low: $16,490
Median: $28,870
High: $59,360
San Antonio-New Braunfels
Low: $17,250
Median: $28,490
High: $52,710
College Station-Bryan
Low: $16,750
Median: $23,160
High: $31,210
Dallas-Plano-Irving
Low: $16,270
Median: $21,410
High: $42,970
Fort Worth-Arlington
Low: $16,490
Median: $19,760
High: $52,280
Houston-Sugar Land-Baytown
Low: $16,080
Median: $19,020
High: $56,830
McAllen-Edinburg-Mission
Low: $15,830
Median: $18,680
High: $51,990
El Paso
Low: $16,080
Median: $18,210
High: $45,720
2017 salary data provided by the U.S. Department of Labor-Sponsored resource CareerOneStop – https://www.careeronestop.org/ExploreCareers/Plan/salaries.aspx. State and MSA (Metropolitan Statistical Area) data includes estheticians at all levels of education and experience. This data does not represent starting salaries. Employment conditions in your area may vary.  
2016 job growth data provided by the U.S. Department of Labor-Sponsored resource Projections Central – https://projectionscentral.com/Projections/LongTerm.
All data accessed June 2019.
10 Notable Esthetician Programs in Texas
If you're interested in pursuing a career as an esthetician in the south, Texas is an excellent place to study and launch a career. You might be interested in working in a metro area like Houston or Dallas, or you might consider smaller towns in Texas which boast a robust, friendly culture and plenty of opportunities to pursue a career in skin care. The schools that we've selected have an average tuition of only $8,766, making them affordable as well as top-rated.
Here's our pick for the ten best beauty schools in Texas that offer esthetician programs:
Avenue Five Institute
- Austin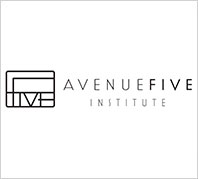 Tuition Cost: $9,970
Kit Cost: $1,299
Program Length: 5 months
Through Avenue Five Institute, you'll not only be prepared to perform the most advanced skin care techniques, but you'll be prepared to launch your own esthetician business. Avenue Five received the Nuts & Bolts Business school of the year award—through the Nuts & Bolts curriculum, you'll learn vital business techniques. The school's curriculum incorporates workshops with guest artists and educators who have transformed the beauty world. You'll also get to use incredible products such as Sasson, Wella, Dermalogica, Sebastian, and others! Avenue Five hosts beauty competitions for its students and donates the proceeds to charity. The school also accepts VA benefits.
Baldwin Beauty Schools
- Austin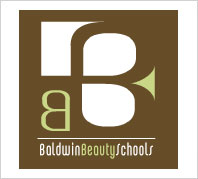 Tuition Cost: $7,800
Kit Cost: $600
Program Length: 5 months
Baldwin Beauty Schools offers two locations—one in North Austin and one in South Austin. With more graduates than any other beauty school in Austin, Baldwin Beauty Schools has a proven track record of success. Through classroom demonstration and hands-on, practical experience with clients, you'll learn all the techniques of skin care, including facials, body wraps, and acne treatments. Baldwin Beauty Schools operates using the successful Pivot Point curriculum, and you'll learn using brands like PCA Skin and Dermalogica.
DuVall's School of Cosmetology
- Bedford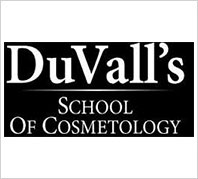 Tuition Cost: $11,500
Kit Cost: Included in tuition
Program Length: 6 months
DuVall's School of Cosmetology seeks to build creativity and technique in all esthetics students. As a Dermalogica partner school, you'll use top products in your program, including Rhonda Allison chemical peels. The majority of your training will be completed in the student salon, where you'll perform services under supervision. At DuVall, you'll be supported every step of the way, even through graduation with job placement services. The school also accepts VA benefits.
The Premier Institute of Cosmetology, Esthetics & Massage
- Houston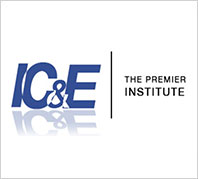 Tuition Cost: $9,400
Kit Cost: $1,400
Program Length: May vary
At the Premier Institute of Cosmetology, Esthetics & Massage, you'll learn important techniques like skin cleansing, exfoliation, extractions, skin analysis, proper use of skin care equipment, face and neck massage, makeup application, and waxing. You might also pursue the advanced esthetician courses that the Institute offers: acne treatments, microdermabrasion, chemical peels, LED light therapy, laser techniques, and other clinical treatments. The school offers many benefits to its students, including a scholarship opportunity and job placement—and the Institute accepts VA benefits.
Ogle School of Hair, Skin & Nails
- Arlington, Fort Worth, Dallas, Houston, North Dallas, Hurst, Denton, San Antonio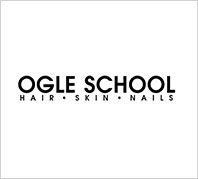 Tuition Cost: $9,000
Kit Cost: $2,580
Program Length: 6 months
Ogle Schools believes in using a mix of technique, training, and technology. Using the Pivot Point curriculum and the PropserU beauty business training, you'll be prepared to take on the world of esthetics through incredible training in both skin care techniques and management practices. You'll receive an iPad in your kit to create a digital portfolio and participate in the digital curriculum. Ogle School is also a Dermalogica partner school, so you'll get to use Dermalogica products during your hands-on experience with clients. You'll choose from day or night programs to fit your schedule, and once you've graduated, Ogle School will help you with job placement.
Salon Boutique Academy
- Addison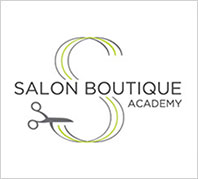 Tuition Cost: $7,450
Kit Cost: $1,550
Program Length: 7 months
Salon Boutique Academy produces excellent students who are prepared to succeed in the esthetics industry. You'll choose from day or evening schedules to meet your needs and train in advanced techniques such as theatrical makeup, eyelash extensions, light therapy training, and skin and hair imaging. You'll also learn about business within the beauty industry, which will give you an important professional edge. If you'd like to learn specific techniques, you might pursue continuing education through the salon's Advanced Academy. Through the Salon's network of local salons and spas, you'll be offered the opportunity to start out your career in a salon near Addison. Salon Boutique Academy accepts VA benefits.
Steiner Institute of Esthetics
- Dallas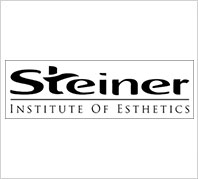 Tuition Cost: $8,677
Kit Cost: $1,637
Program Length: 7 months
At the Steiner Institute of Esthetics, you'll build a strong foundation in chemistry, anatomy, and physiology. You'll also participate in management and career development classes. With several campus locations across Arizona, Maryland, Utah and Virginia, the Steiner name has connections all across the country. After graduation, the school works with each student to help place them in the right esthetician position, and the Steiner network will help you get plugged in with industry professionals!
Texas College of Cosmetology
- Abilene, San Angelo, Lubbock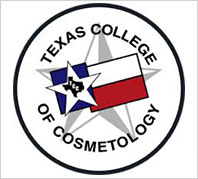 Tuition Cost: $6,115
Kit Cost: $660
Program Length: May vary
Each of Texas College of Cosmetology's three beautiful campuses offers an excellent esthetician program. You'll learn about skin anatomy, treating skin diseases, performing facials, body wraps, and other treatments. If you'd like to learn more about facials, you can take the facial specialist course offered by the Texas College. After graduation, you'll be offered job placement services to help connect you to the right esthetician position for you.
Total Transformation Institute of Cosmetology
- San Marcos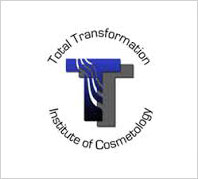 Tuition Cost: $8,500
Kit Cost: $2,580
Program Length: 5 months
The Total Transformation Institute of Cosmetology partners with the Nuts and Bolts Business School to provide excellent business training to esthetician students. As an esthetician, it's incredibly important to be trained in business and management techniques. You'll also be involved in the community through beauty shows and competitions that benefit charity. If you're looking for a community-minded school where you can learn skin care techniques and business concepts, Total Transformation might be the school for you!
Vogue College of Cosmetology
- San Antonio, McAllen, & Lubbock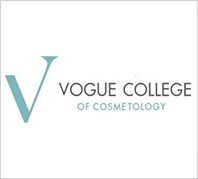 Tuition Cost: $9,250
Kit Cost: $975
Program Length: 5 months
Vogue College of Cosmetology has trained over 50,000 students to work in the beauty industry. Included in the esthetician program, you'll learn the advanced techniques of chemical peels. You'll use top brands in the program, including Wella, OPI, Image Skincare, and the Milady curriculum. Vogue College offers a scholarship opportunity, and the school accepts VA benefits for veterans.