With the results of skin care treatments becoming increasingly effective at making people look radiantly beautiful and years younger than their actual age, esthetician services are in high demand.
Whether working in one of Salt Lake City's high-end salons helping clients look their best before a night at Monk's House of Jazz, or pampering guests at the resort spas of Sundance Mountain, Utah is a place where you will be able to showcase your skills for a diverse group of clients. Once you're established, you can even open your own skin care salon!
There are several steps to becoming a licensed esthetician in Utah:
---
Step 1. Get Your Required Education in Esthetics
Before you can apply to become an esthetician, you have to get professional training at one of the many schools approved by the Utah Division of Occupational and Professional Licensing. This agency provides a list of more than two-dozen esthetician schools in Utah. You can choose a dedicated esthetician school or get your training in a beauty school that offers esthetics courses.
Basic Esthetician
You will need to take 600 hours of classes in esthetics to qualify for a basic esthetician license in Utah. You will learn such fun things as:
Facials
Makeup artistry
Skin care trends
Color theory
An important part of your education will involve learning the skills of sanitation and sterilization, so you keep your customers safe. You will also learn about skin diseases and disorders, so you can provide treatments that will help your clients feel good about themselves.
Your esthetician education will also prepare you to run your own business, including retail sales.
Master Esthetician
You have a choice of basic esthetician training programs or certification programs to be a master esthetician. It takes 1,200 hours of study to qualify at the master's level, but you will learn advanced techniques such as:
Chemical peeling
FDA approved cellulite reduction treatments
Light therapy
Plastic and reconstructive surgery
Camouflage makeup
LASER certification
Full-body lymphatic drainage
---
Step 2. Pass Your Utah Basic Esthetician Licensing Exams
Once you have learned the skills you need to work as an esthetician, you will prove you are highly qualified by passing the state of Utah Basic Esthetics Exams. You will take a written exam to demonstrate your understanding of the theory and science of esthetics, as well as a practical exam. You will have to score at least 75 on each exam to pass it.
Utah uses exams developed by the National-Interstate Council of State Boards of Cosmetology (NIC). These exams will be administered by the licensing/certification company PSI.
Refer to the extensive bulletin to prepare for your exams. You will also need it to be able to register for the exams.
Utah Exam Sites
You can take the written test at numerous places throughout the country, but you must take the practical exam in Utah. In Utah, exam sites are located in these cities:
Hurricane (St. George)
North Orem (Provo)—written only
North Salt Lake City
Sunset (Ogden)
Exam Preparation
You greatly improve your chances of passing by studying ahead of time. Once you are familiar with the topics being covered, you should study them in detail using these recommended books:
Milady's Standard Fundamentals for Estheticians
Salon Fundamental Esthetics
Modern Esthetics
Milady's Standard Cosmetology
NIC Health and Safety Standards
Taking notes as you study will help you to master the material. You are advised to discuss new concepts and terms with colleagues as often as you can. This will help to reinforce the material you are studying.
Written Exam
You will have 90 minutes to take this exam. Sixty percent of your written exam will be devoted to scientific concepts:
Sanitation and infection control
Human physiology and anatomy
Integumentary system and skin histology
Skin conditions, disorders, and diseases
Disorders of the sebaceous and sudoriferous glands
Basic chemistry
Hair, follicle, and its growth cycle
Skin care Products
Factors that affect the skin
You can find sample questions in the exam bulletin.
Practical Exam
The state of Utah requires that you bring a mannequin head for your practical exam. You will not be working with a live model. You will also need to bring a kit of supplies for the procedures you will carry out. These will focus on seven core domain services:
Setup and client protection
Facial makeup
Facial mask
Hair removal of the eyebrows
Manual extraction on the forehead
Cleansing and steaming the face
Massaging the face
---
Step 3. Apply for Your Esthetician License from Utah's Cosmetology/Barbering Board
Once you have passed your exams, you can apply for your Utah esthetician license. PSI will relay your score to the Cosmetology/Barbering Board within three business days after you finish your practical exam. You have one year from this period to get your license.
You have a choice of filling in your application in MS Word or downloading a PDF document to fill in manually. You can get your license form at Utah's Cosmetology/Barbering site. Your fee will be $60 for an esthetician license or $85 for a master esthetician license. You will need to provide ID showing that you are either a US citizen or are lawfully present in the country.
Part of your application process includes answering questions about legal standards to practice as an esthetician in Utah. The application includes links to references that you can refer to if you don't already know the answers.
You will also need to have your school fill out the details of your time there such as when you started and graduated. They will also provide the total hours you spent studying to become an esthetician or master esthetician.
---
Step 4. Start Your Career in Utah's Spa and Salon Industry
Now that you are a fully licensed esthetician, the fun begins! You have your choice of a number of spas and salons in Utah. You can tailor your job search to the kind of clientele you want to serve.
If you want to be part of Salt Lake City's alternative scene, you could join one of the salons that are part of the 9th & 9th Community. Utah also offers a number of high-end salons that you could use to showcase your skills:
Landis Lifestyle Salon—Salt Lake City
Salon Bela—Ogden
Sundance Spas—Sundance Mountain Resort
Once you have been beautifying clients for a few years, your experience and training will have prepared you to start your own salon!
---
Step 5. Keep Your Utah Esthetician License Current
Your Utah esthetician license will expire on September 30 of odd numbered years. You should keep track of this date, but don't worry if you forget. The Division of Occupational & Professional Licensing will send you a reminder about two months before your license is due to expire. It is important that you let the agency know if your address changes, so you don't miss any important notices. You can find your renewal form online.
You don't have to take any continuing education classes to renew your Utah esthetician license. Still – you may want to take additional classes at local beauty schools to keep up with the latest treatments and trends.
---
Esthetician Salaries and Job Prospects in Utah
Clean, outdoor living and a culture of health and wellness have undoubtedly influenced the impressive job outlook we're seeing for estheticians in Utah. Tourism here is also a big player, spurred by the many popular resort towns built around the state's 14 ski resorts and the upscale spas and salons that cater to affluent visitors looking for a day of pampering.
According to the Utah Department of Workforce Services, there were 860 estheticians practicing in the state in 2016; by 2026, this number is projected to increase to 1,160, which represents a staggering increase of nearly 35%.
Before tips and commissions, base pay for estheticians in Utah fall within these ranges, with experience and location being the biggest difference between the high and low end.
Hourly Wage
Low: $8.22
Median: $11.51
High: $18.80
Annual Salary
Low: $17,090
Median: $23,940
High: $39,100
After you've kickstarted your career, put in a few years of hard work, and made a name for yourself in the industry, you'll be able to enjoy a base salary within the range of $20,000-$40,000 a year.
While these stats are important for providing you with a general idea of what you can expect to earn, it's important to note that it doesn't include tips and commissions on product sales, which can bump your take home pay by 20% or more. Make yourself the go-to specialist for the latest skincare treatments and build a list of loyal clients and you could make even more.
Most professionals in the industry are paid an hourly wage that's supplemented by tips and commissions; however, it's also common for estheticians in the medical esthetics field to be paid a straight salary. After a few years in the business, you may also choose to take more control of your career and branch out on your own, renting space in a popular salon or spa, or even eventually taking out a lease and opening up a place of your own.
Who's Making the Most and Where: Esthetician Salaries by Metro Area
As expected, salaries for estheticians in Utah vary depending on where they practice. By far, the biggest earners in the state are in the St. George area, which enjoys a reputation as one of the fastest growing metro areas in the U.S.
St. George
Low: $22,160
Median: $34,990
High: $60,580
Ogden-Clearfield
Low: $17,260
Median: $29,200
High: $44,160
Salt Lake City
Low: $17,040
Median: $22,110
High: $36,120
Provo-Orem
Low: $16,380
Median: $21,150
High: $37,810
2017 salary data provided by the U.S. Department of Labor-Sponsored resource CareerOneStop – https://www.careeronestop.org/ExploreCareers/Plan/salaries.aspx. State and MSA (Metropolitan Statistical Area) data includes estheticians at all levels of education and experience. This data does not represent starting salaries. Employment conditions in your area may vary.  
2016 job growth data provided by the U.S. Department of Labor-Sponsored resource Projections Central – https://projectionscentral.com/Projections/LongTerm.
All data accessed June 2019.
10 Notable Esthetician Programs in Utah
It's only fitting that you'd find so many world-class esthetician schools in Utah, where natural beauty abounds and where the arts are deeply embedded into the culture. But it's also home to stylish destinations – like Provo and Salt Lake City – reserved for society's trendsetters. No matter where you look, inspiration is never hard to find for the budding esthetician.
It's important to note that all the schools chosen for our top 10 esthetician school list offer both esthetician and master esthetician programs, as Utah is one of a select few states with dual esthetician licensing.
All the schools that made our list meet Utah requirements for state licensure, while going above and beyond what you'd expect from a typical esthetician program:
Acaydia Spa & School of Aesthetics
- Provo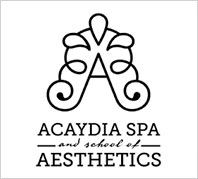 Tuition: $7,209
Kit Cost: $1,500
Program Length: 5 months
Acaydia embraces the notion of the complete education and the complete esthetician, providing students not only with a comprehensive program of esthetics but also arming them with the skills necessary to succeed in the industry. Additional courses covered in the esthetician program focus on business development, retail sales, organizational skills, and client retention.
The campus is situated in a convenient location in historic downtown Provo, which hosts a bevy of restaurants and retail shops, while the beautifully appointed Acaydia Spa is the ideal backdrop for developing the trade skills and business knowledge you'll need to succeed in the industry once you graduate.
Avalon School of Cosmetology
- Layton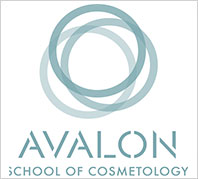 Tuition: $8,450
Kit Cost: $1,255
Program Length: 6 months
Your creativity is sure to be sparked at the Avalon School of Cosmetology, as it is surrounded by the beautiful Utah mountains and ideally situated just 30 minutes from downtown Salt Lake City and its Olympic ski facilities and bustling nightlife.
For more than 40 years, the Avalon School of Cosmetology has produced leaders in skincare, always following the latest trends and technologies and sharing them with their students. As an Avalon student, you will enjoy access to top instructors, innovative business and financial training, a professional atmosphere with cutting-edge facilities and equipment, and customized, flexible programs to fit your busy schedule.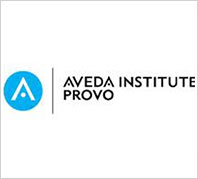 Tuition: $5,200
Kit Cost: $2,500
Program Length: 5 months
Trend-setting, innovative, modern, and sleek are just a few of the words used to describe the stunning Aveda Institute campus in Provo. As a student of the Aveda Institute, you'll feel right at home in beautiful Provo, which boasts a fantastic cultural scene and amazing outdoor recreational opportunities. But it's the education you'll receive at the Aveda Institute that's most impressive.
In addition to preparing you to take the state esthetician exam, you will enjoy participating in special workshops with industry leaders at the helm. However, it's the opportunity to work side-by-side with Aveda hair and makeup teams backstage during New York Fashion Week that really wowed us. This truly unique experience is offered through a competitive application process. If you want to take your esthetician education one step further, the Aveda Institute also offers study abroad experiences, where you can learn from Aveda masters in places like London, India, Kapan, and Madrid.
Cameo College of Essential Beauty
- Murray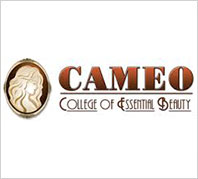 Tuition: $7,000
Kit Cost: $1,603
Program Length: 4 months
As a family-owned, second-generation business, the Cameo College of Essential Beauty stands out from the crowd. It has also become one of the most recognized schools, not only in Utah but nationwide. You'll enjoy its Greater Salt Lake City area location and small classes that offer individualized attention. The available scholarship programs, GI Bill benefits for veterans, and job placement program enhance the well-rounded esthetician curriculum.
As a student, you will also enjoy the school's modern salon and spa and the many opportunities you'll have to give back to the community, helping causes like the Volunteers of America's Women and Children's Center.
Davis Applied Technology College
- Kaysville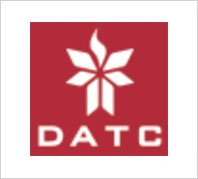 Tuition: $2,192
Kit Cost: $962
Program Length: 7 months
At Davis Applied Technology College, you will be immersed in a truly exceptional skincare leaning environment, enjoying plenty of hands-on experience in the student salon and spa. You'll also enjoy the benefits of attending a technology college, which include access to host of student resources, a job placement program, year-round open enrollment, and an affordable education. Veterans can also take advantage of their GI Bill benefits here.
Francois D. College of Hair, Skin & Nails
- Taylorsville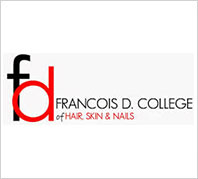 Tuition: $11,200
Kit Cost: $800
Program Length: 9 months
A modern student salon offering high-end services, a dedicated personal approach, and plenty of convenient scheduling options have allowed Francois D. College to remain a popular esthetician school in Taylorsville. You will enjoy the college's employment services, which include job placement and plenty of professional guidance on topics like interviewing and writing a resume.
Mandalyn Academy
- American Fork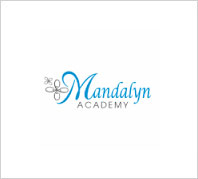 Tuition: $6,900
Kit Cost: $1,500
Program Length: 5 months
Mandalyn Academy is the epitome of modern and stylish thanks, in part, to its upscale salon and spa, twice voted as the best spa in Utah County. The facilities, modeled after some of the finest spas and salons in the country, provide the ideal setting for creativity and inspiration, and the comprehensive esthetics curriculum is enhanced with everything from team-building activities and specialty classes to guest artists and community events.
Skin Science Institute of Laser & Esthetics
- Salt Lake City and Utah County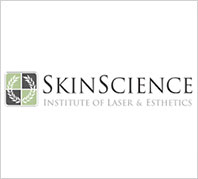 Tuition: $7,500
Kit Cost: $1,250
Program Length: 4 months
Gleaming hardwoods and a modern décor are hallmarks of the trendy salon and spa at the Skin Science Institute of Laser and Esthetics. The Salt Lake City location includes a 13,000-square-foot facility that offers cutting-edge training rooms that provide students with an unparalleled educational experience. You can receive assistance with tuition through government grants and loans, and a job placement program helps you jump start your esthetics career upon graduation.
Skinworks School of Advanced Skincare
- Salt Lake City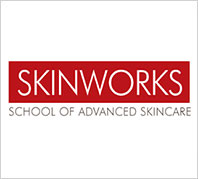 Tuition: $7,350
Kit Cost: $1,050
Program Length: 5 months
The Skinworks School of Advanced Skincare offers small class sizes, convenient scheduling, full- and part-time program options, and a convenient Salt Lake City location, all of which make pursuing your esthetician license in Utah easier than ever. You'll hone your esthetician skills in the beautifully appointed student salon while learning everything you'll need to know to take your esthetician examination.
Students of the Skinworks School of Advanced Skincare will also benefit from its expanded program offerings, including study in makeup, medical modalities, and business.
Steiner Institute of Esthetics at UCMT
- Salt Lake City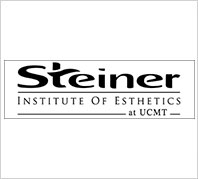 Tuition: $8,985
Kit Cost: $1,560
Located in picturesque Salt Lake City, the Steiner Institute of Esthetics at UCMT has a long-standing commitment to beautiful skin – 115 years, to be exact. Henry Steiner first created his own brand of hair and skin products in England in 1901. The Steiner Education Group, committed to producing quality professionals ready for the skincare agency, is part of Steiner Leisure Limited, which operates more than 200 spas and salons on cruise ships and resorts worldwide.
Steiner offers its students federal financial aid and loan programs and job placement services. As a student of Steiner, you will receive a strong foundation in the applied and general sciences, along with business and career development classes and training in Utah laws and regulations. Flexible program options and federal student aid and loan programs will help you achieve your professional goals.