The field of esthetics lets you combine your love of beauty with a rewarding career that is all about making people look and feel their best. Whether working with locals from the 802, or tourists in Burlington's Church Street Marketplace, Vermont offers lots of opportunities for a successful career in esthetics.
There are several steps to becoming a licensed skin care specialist through the Vermont Board of Barbers and Cosmetologists. Use this step-by-step guide to learn how to become an esthetician in Vermont:
---
Step 1. Enroll in an Esthetician Training Program
Your career as an esthetician in Vermont starts by completing 600 hours of formal training or by serving as an apprentice for at least a year:
Esthetics School
You have a choice of attending a school dedicated to esthetics or a beauty school that offers esthetic certification as an option. Your school will complete a Verification Affidavit confirming that you have completed the requisite 600 clock hours of coursework and training.
Though 600 hours is the minimum requirement, there are programs that include as many as 1,200 hours of spa therapy training. These programs will teach such techniques as:
Facials
Eyebrow arching
Makeup techniques
Exfoliation and mask therapy
You will also learn proper sterilization and sanitation techniques. Knowledge of the body is crucial to working as an esthetician, so you will also learn about anatomy, physiology, and pathology. The study of business and professional ethics is also an important part of your esthetic studies, as these areas will ensure you are well equipped to run your own salon.
Esthetics Apprenticeship
Vermont gives you the option to get your training by completing an apprenticeship. This will involve spending between 12 and 18 months completing between 800 and 1,200 hours of training. If you have 200 hours or more of formal education within three months of your application, you can apply this towards your apprenticeship.
Complete the apprenticeship application form to get started.
Once you have completed your training, you will submit the apprenticeship training verification form that verifies your training hours. Your supervisor will document how many hours you spent in these areas:
Facials
Facial and body hair treatments and chemistry
Makeup services and chemistry
Sanitation and sterilization techniques

Your equipment
Chemical and waste storage
Laws, rules, and regulations
Your personal sanitation, health, and hygiene
Safe chemical procedures
Professional ethics
---
Step 2. Apply for and Schedule to Take Vermont's Esthetician Exams
You will have to pass three exams to get your esthetician license in Vermont. You will need to meet these three requirements before you can apply to take these exams:
Be at least 18 years old
Have a high school education (diploma or GED)
Possess proof of training from your school or from your apprenticeship
If you have an esthetician license from another state and want to take the exams for licensure in Vermont, call the board at 1-802-828-1134.
You will take national theory and practical esthetics exams delivered through Professional Credential Services (PCS). You will also take an exam on Vermont's legal regulations for barbers and cosmetologists.
You can find extensive detail on this process in the Vermont esthetician Candidate Information Bulletin.
Applying for Your Esthetician Exams
Your first step is to complete your online application, which will involve scheduling the time and place you take the exam:
Click the link for Candidates
Click the link for Cosmetology & Barbering
Click the link for Vermont
Click the link for Esthetician
Then click the Apply Online link
Then you will need to send your documentation to PCS for approval either through US mail or online:
Copy of your GED or high school diploma
A school Verification Affidavit that shows you have completed the required number of hours of coursework
A current passport type photo (2 x 2)
PCS will notify you by email once they have approved your application. You will pay your $275 for the three exams to PCS directly.
Scheduling Your Esthetician Licensing Exams
Practical Exam – PCS will send you an email with the date, time, and location for your practical exam about 10 days before the date. If you haven't heard by the Monday before your exam, call 1-888-822-3272 for instructions. They will give you an official Admission Notice when you register at the site.
Theory and State Law Exams – You will get an Authorization to Test (ATT) email for your theory and state law exams once you have been approved to take them. Your directions on scheduling this exam will be in an attachment in this email. If you haven't received it within two days, call 1-888-822-3272.
Once you have your ATT, you can arrange to take your exams by calling 1-866-773-1114 or through an online process:
Log into the IQT website (iqttesting.com)
Enter your Username and Password
Follow the instructions in your letter
You can take these tests at IQT Testing Centers in Vermont or at any of these centers located elsewhere in the US. You can obtain test center information, maps, and hours online.
---
Step 3. Pass the National Theory, Practical, and State Law Exams
You will be taking your three exams separately and scoring at least 75% on each of them to pass. After you have taken the first one, you need to take the others within a year.
Studying for Your Exams
The candidate bulletin has sample questions and the list of topics that will be covered. The National-Interstate Council of State Boards of Cosmetology (NIC) recommends that you use these references to prepare for your exam:
Milady's Standard Fundamentals for Aestehticians 10th, 2009
Modern Aesthetics, Gambino, 1992
Salon Fundamentals Aesthetics 2007, 2005, 2004, 2002
Milady's Standard Cosmetology, 2004
Milady's Standard Fundamentals for Aestehticians 9th, 2004, 2003
NIC Health and Safety Standards
Admission to Your Exams
It is critical that you bring two forms of original identification with you. These must show the name you used when registering. If you do not have the proper ID or the names do not match, you will lose your exam fee.
You have to have one of these as your primary identification:
State driver's license
State identification card
US Passport
US Military Identification Card
US Alien Registration Card
For your secondary identification, you need one of these types:
Signed credit or debit card
Birth certificate issued in the US (with a raised seal)
Social Security Card
A second type of primary ID

For instance, if you have your driver's license, you can use your passport as the secondary ID
Taking Your National Practical Exam
You will need to bring a mannequin head for your practical exam. You will also need to have the clamp to secure its head to the table and a kit with the appropriate supplies for your exam. Your kit should be no larger than 30" by 30" and should contain the items listed on page 28 of the candidate bulletin. You cannot use any aerosol products. You are allowed to use simulated soft wax products to remove hair from eyebrows. This can be honey or thick lotion.
There is a dress code for your practical exam. You will need to wear a lab coat that does not have any reference to training facilities on it. An additional requirement is that you wear closed-toe shoes.
The state of Vermont requires that you be tested in the following core domain services:
Set up and client protection
Face cleansing and steaming
Face massaging
Forehead manual extraction
Removing hair from the eyebrows
Facial mask
Facial makeup
Taking Your National Theory Exam
You will get 90 minutes to complete this exam. The first part will focus on scientific concepts:
Basic chemistry
Human anatomy and physiology
Sanitation and infection control
Hair, follicle, and its growth cycle
Skin conditions, disorders, and diseases
Disorders of the sebaceous and sudoriferous glands
Body hair composition
Skin care products
Factors that affect the skin
The second part of this test will examine your knowledge of care and services:
Performing a client consultation and documentation
Cleansing procedures
Product application and removal procedures
Steaming procedures
Extraction procedures
Exfoliation procedures
Massage manipulations and their effects
Use of masks
Hair removal
Color theory and makeup application
Electricity and use of electrical devices
General knowledge of specialized services
You will get a pass score report immediately after passing your theory exam. PCS will mail your pass report for the practical exam within ten business days. They will send your scores directly to the Board. You don't need to do anything else to get your license. The board will send it to you as soon as your scores are available. PCS sends scores daily, so this shouldn't take long.
---
Step 4. Start your Career in one of Vermont's Salons or Spas
Now that you are a licensed Vermont esthetician, you can look for a job or start your own practice!
Elle magazine considers The Salon at Stowe Mountain Lodge to be one of the country's top 100 best hair salons, and the lodge's full service spa offers a number of treatments to help its guests enjoy Vermont's fun winter activities.
Or if you prefer a more urban scene, you can beautify Vermont's residents and tourists in Burlington:
Stephen & Burns Aveda Salon and Spa
O'Briens Salon
O'Connell Magnum Studio
Essex offers the Scherdiva Salon, which offers fifteen types of waxing procedures.
After you have worked for a while, you will have the training and skills to open your own salon!
---
Step 5. Keep your Vermont Esthetician License Current
If you get your first esthetician license within 90 days of the renewal period, you don't have to renew it until the next period.
Going forward, the board will notify you when it is time to renew your license, so you need to be sure and keep a current mailing address on file. To renew, you will submit the renewal application and pay $150.
Renewed licenses are good for two years. If you are an instructor, you will need to verify that you completed 24 hours of continuing education within that time.
As a licensed esthetician in Vermont, you don't need to take any continuing education classes to renew your license. It is still a good idea to take classes at a local school to keep current in the rapidly advancing field of skin care.
---
Esthetician Salaries and Job Prospects in Vermont
Land yourself an esthetics job and make a name for yourself in the Burlington area or anywhere else in this New England state and, chances are, you'll earn a living that far surpasses the national average ($76,600 vs. $58,810).
Even better, salaries here for the highest earners are more than triple that of estheticians new to the field earning incomes at the lower end of the scale. In other words, professional opportunities in esthetics are impressive in Vermont.
These base wages and salaries don't include the additional income you can expect from tips and commissions on the sale of skincare products and services
Hourly Wage
Low: $10.57
Median: $14.23
High: $36.83
Annual Salary
Low: $21,990
Median: $29,610
High: $76,600
Because of Vermont's diminutive size, home to just 272 licensed estheticians in 2016, you'll need to be prepared to bring your best if you want to land and keep a job in one of the state's trendy salons or spas. Not only will this guarantee your longevity in the field, it'll also result in impressive tips and commissions, which can add 20% or more to your take home pay.
Job growth among estheticians in the coming years will be slow going in Vermont, according to the Vermont Department of Labor, rising just 3% in the years leading up to 2026.
Tips, Commissions, and Where You Work: How to Increase your Earning Power
Work in this field and you'll likely earn an hourly wage, plus your well-deserved tips and commissions, both on the services and products you sell. You may also earn a straight salary, which is more common when working in the medical esthetics field than in the spa industry. And once your name starts floating around in social circles for all the right reasons and you've built and maintained a loyal list of repeat customers, you may consider the perks of working for yourself, either by renting space in a spa or salon or opening your own esthetics practice.
Keep in mind that better professional opportunities may be present in the state's more affluent areas and resort towns. You can offer the very best skincare services, but if you don't work out of a successful salon that's located in a bustling neighborhood, you won't have the opportunity to grow your business.
2017 salary data provided by the U.S. Department of Labor-Sponsored resource CareerOneStop – https://www.careeronestop.org/ExploreCareers/Plan/salaries.aspx. State and MSA (Metropolitan Statistical Area) data includes estheticians at all levels of education and experience. This data does not represent starting salaries. Employment conditions in your area may vary.  
2016 job growth data provided by the U.S. Department of Labor-Sponsored resource Projections Central – https://projectionscentral.com/Projections/LongTerm.
All data accessed June 2019.
8 Notable Esthetician Programs in Vermont
Vermont has established itself not only as a state for higher education, technology, and manufacturing, but also as a home for the arts, culture and music. This has inspired some top estheticians, experts dedicated to the art and science of skincare, to put down roots here.
Vermont isn't home to many schools of esthiology, but that doesn't mean aspiring estheticians here don't have plenty of options. Although we had to look to schools located out of state in nearby New Hampshire, Massachusetts, and Delaware to fill out a list of top schools available to aspiring estheticians in Vermont, all offer programs that meet state licensing requirements of at least 600 hours of training as set forth by the Vermont Board of Barbers and Cosmetologists.
So, whether located in Vermont or in nearby states, the following esthetician schools have made our cut as the cream of the crop for esthetician education:
Academy of Massage and Bodywork
- Bear, DE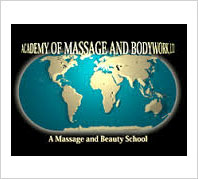 Tuition: $9,600
Kit Cost: Included in the cost of tuition
Program Length: 6 months
A warm and inviting student clinic, flexible program options, and a cutting-edge curriculum are just a few of the perks afforded to the students who attend the 600-hour advanced medical spa aesthetician program at the Academy of Massage and Bodywork. You'll learn about advanced facial techniques, chemical peels, microdermabrasion, and airbrush makeup, among many other topics during your time at the Academy of Massage and Bodywork. And you'll appreciate the school's financial aid representatives, who can help you understand your options for federal student aid, loans, GI Bill benefits, and flexible payment plans.
Catherine Hinds Institute of Esthetics
- Woburn, MA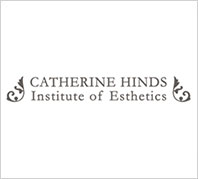 Tuition: $6,467
Kit Cost: $2,740
Program Length: 5 months
Since 1977, thousands of talented estheticians have entered the profession thanks to the Catherine Hines Institute and its vision of integrating traditional and whole health practices in a variety of settings. The Institute prides itself on providing students with training in the most progressive skincare technologies, and its spacious and modern facility, complete with a tranquil esthetics salon, has earned this school a reputation for being one of the top esthetician schools in the country.
But it's the school's VIP alumnae program that really wowed us. Reserved only for Catherine Hinds graduates, the VIP alumnae program includes several valuable benefits, including discounted professional supplies, professional development workshops, employee assistance and job placement programs, and resume assistance.
Elizabeth Grady School
- Medford, MA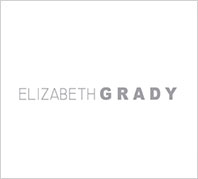 Tuition: $7,725
Kit Cost: $1,025
Program Length: 5 months
The 600-hour esthetician program through the Elizabeth Grady School provides students with the opportunity to learn all about the tools and techniques necessary to become a licensed skincare expert in the exciting and lucrative esthetics field. Students of the Elizabeth Grady School also learn about product knowledge, business operations, and sales, thus rounding out a comprehensive esthetics education. You'll also appreciate the well-designed training facility, financial aid options, and the advanced continuing education courses offered here once you become a licensed esthetician.
Empire Beauty School
- Laconia, NH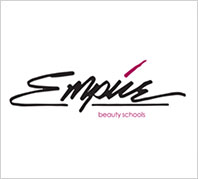 Tuition: $10,950
Kit Cost: Included in the cost of tuition
Program Length: 5 months
The modern, state-of-the-art facility in Laconia, opened in 2006, is one of the first things you'll notice about Empire Beauty School in Laconia, a leader in beauty and, more recently, home to the study of esthetics. But you'll also quickly notice the school's commitment to a comprehensive esthetics education. In addition to the 600-hour esthetics program, which includes plenty of hands-on training in the school's student salon, as a student of Empire you will also receive training in areas like chemical exfoliation, microdermabrasion, and DermaSound, making you an immediate asset to dermatologists and reconstructive surgeons.
Esthetics Institute of New England
- Tewksbury, MA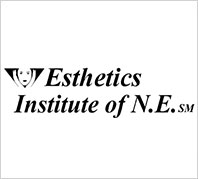 Tuition: $4,400
Kit Cost: $1,125
Program Length: 6 months
The Esthetics Institute of New England, established in 2004, is a career-oriented educational institution dedicated to the science of skincare. It is a branch of the Electrology Institute of New England, which was established in 1986. The 600-hour esthetics skincare program accommodates Vermont esthetician students, preparing them to take their esthetician state license examination and enter the exciting and rewarding esthetics field. Your esthetics education at the Esthetics Institute of New England can be supplemented through financial aid, including federal grants and loans. Veterans can also use their GI Bill benefits to finance their education.
Keene Beauty Academy
- Keene, NH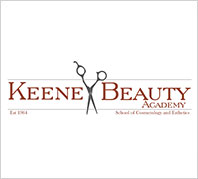 Tuition: $10,000
Kit Cost: $1,475
Program Length: 8 months
There are plenty of reasons why Keene Beauty Academy should be on your radar. It boasts a low student-to-teacher ratio, a fun and friendly atmosphere, and a beautiful campus, complete with a 9,000-square-foot cosmetology clinic where you can hone your esthetician skills. Keene's is a Dermalogica Partnership School, and the esthetics program at Keene's utilizes Dermalogica, a worldwide leading skincare system. Low-interest federal loans, PELL grants, veteran's benefits, and access to various scholarship programs will make financing your esthetics education easier here.
Michael's School of Hair Design & Esthetics
- Bedford, NH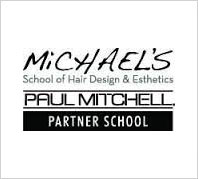 Tuition: $11,477
Kit Cost: $1,556
Program Length: 5 months
Michael's School of Hair Design and Esthetics, a Paul Mitchell partner school, boasts a welcoming culture, an inclusive environment, and a commitment to bringing out the best in their students. We also love the spacious, modern student salon where students can flex their creativity, and the financial aid leaders who are on hand to help students navigate the application process.
But it's Michael's digital support that earned this school a "Wow" point. Each student receives an iPad and access to a dedicated student portal as part of their tuition. The online portal provides students with on-the-go access to the latest styling and product news, school news, career advice from industry leaders, and school assignments.
O'Briens Aveda Institute
- Burlington, VT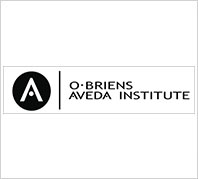 Tuition: $13,365
Kit Cost: $2,265
Program Length: 10 months
The Aveda Institute has earned itself a long-standing reputation as the premier beauty educator – and O'Briens Aveda Institute is no exception. An education in esthetics at the Aveda Institute comes complete with exceptional instructors, an exclusive Aveda curriculum, and access to one of the most successful networks of salon professionals in the beauty industry.
Industry connections and career fairs are commonplace at the Aveda Institute, and study abroad opportunities in Aveda salons in Asia, Australia, and Europe allow select students to take their esthetics education to the next level. Students at the Aveda Institute have plenty of opportunities to give back to the community through participation in events like Aveda's Earth Month, Wigs for Kids, and Making Strides Against Breast Cancer.