As one of America's original spa destinations, Virginia has a well-developed skin-care industry with 1,120 estheticians employed in the state as of 2013. Whether catering to broad clientele at the Spa at Tysons Corner or working with wealthy clients and tourists at the Wintergreen Resort Spa, Virginia offers you a wide variety of options at its many spas and salons.
Becoming an esthetician in Virginia starts by getting licensed through the Virginia Board for Barbers and Cosmetologists, which licenses both basic and master estheticians. Review this step-by-step guide to learn how to become an esthetician in Virginia:
---
Step 1. Get your Esthetics Education
You have the choice of studying to become an esthetician at an approved school or serving as an esthetics apprentice.
Formal esthetics education involves taking at least 600 hours of coursework. You need to study at a school that the Board has approved as providing a quality education. Nearly 50 schools were approved as of October 2014.
These three cities each have a number of approved schools:
Arlington
Chesapeake
Richmond
Before you choose a school, you may check the pass rates for the practical and theory exams at the Board's website. A number of schools had all of their students pass these exams in 2013.
If you already know a lot about esthetics, the school may decide to give you up to 300 credit hours towards a basic or master esthetician education.
Basic Esthetician Courses
In a basic esthetician program you will study a wide range of areas having to do with skin care. You will take at least 255 hours of coursework in such fun areas as:
Masks
Cleansing procedures
Facials

Done manually
Done with electrical fields
You will also study at least 65 hours of makeup including color theory and using these techniques:
Applying false lashes and lash extensions
Lash perming
Body treatments is another fun area that you will study for at least 20 hours:
Body masks
Body wraps
Body treatments
Body scrubs
Aromatherapy
You will also be trained in general and applied sciences, including infection control. And importantly—you will learn about running your own skin care business, so you will be able to open up your own salon in the future!
Master Esthetician Courses
In master esthetician programs you will learn about basic esthetics such as infection control when you study to be a master esthetician. However, you will be trained in a wide variety of advanced techniques:
Lymphatic drainage
Microdermabrasion and dermaplaning
Chemical exfoliation (including a wide range of peels)
---
Step 2. Apply for Exams and Consider Applying for a Temporary Permit
Once you are within 80 hours of completing your esthetics education at a school, you can sign up to apply for the Virginia esthetics exam at either the esthetics or the master esthetics level.
Signing up for Your Exams
You will be scheduling your exams with Ergometrics/National Testing Network (NTN). The Board recommends that you apply online, but you can download a PDF application to print and mail. They will only accept the most recent version of this application, so you should go to the Exams & Applications section to apply.
If you got your esthetician training through a Virginia esthetics school, they will refer you online. They will give you a temporary username and password to sign up. By the time you go to take your exam, your school will have reported all of your training hours on the website.
Either you or your school will have to provide a professional passport color photo. This must have been taken within the previous 6 months. You should check the candidate bulletin for the exact requirements for this photo.
The procedure for scheduling the exam will be different if you got your training as an esthetician apprentice. You will complete an online Non-School application.
You will take your written and practical esthetician exams separately. The fee is $85 for each exam. You have a choice of locations to take these exams:
Charlottesville
Manassas
Richmond
Roanoke
Virginia Beach
Applying for Your Temporary Permit
Once you have scheduled your exam, you can apply to for a temporary permit and start serving clients! You can find the form for this under the General Forms (All Board License Types) section on the Education and Exams website.
---
Step 3. Pass the Written and Practical Exams
You should refer to the appropriate candidate bulletin to find extensive information on how to prepare for your exams. There are separate bulletins for the esthetician and master esthetician exams. Since you will need a score of 75 to pass your written and practical exams, you should prepare ahead of time.
Written Exam
Your written exam will cover both your professional knowledge of esthetics practices and the rules and regulations of the federal government and Virginia. This exam will take two hours, and it is important that you be familiar with using a computer.
The Board determined that all of the topics in the exam will be important to your esthetician performance by surveying licensed Virginia estheticians. You should review the candidate exam booklet to make sure you know what will be covered in these topics:
You should use these sources to prepare for the esthetics exam:
If you will be taking the master esthetics exam, you should also use this textbook:
Milady's Standard Esthetics Advanced, 2013
Practical Exam
You will be tested on your ability to successfully perform the steps for each service in a way that is sanitary, safe and legal. You can use whatever technique you like.
You will need to bring a kit with you that will fit under your workstation. You can find a checklist of what you will need to bring in the candidate exam bulletin. You will need to bring a clean mannequin head that lies down.
Esthetician Exam
The following steps are described in detail in the exam booklet:
Initial setup
Blood spill procedures demonstration
Facial
Facial mask
Manual extraction
Tweezing and waxing
Disinfection and cleanup
Master Esthetician Exam
You will be tested on more advanced techniques if you are taking the practical master esthetician exam:
Initial setup
Blood spill procedures demonstration
Cleansing facial
Microdermabrasion
Ultrasonic and microcurrent (handheld) service
Intense pulsed light (IPL) treatment
20% Beta hydroxy acid (BHA) peel service
Disinfection and cleanup
---
Step 4. Apply for your Esthetician License from the Virginia Board of Barbers and Cosmetologists
You will be able to find out that you have passed your exams within a week after taking them. You can get your results from your online account page.
Now that you have passed your exams, you can get your Virginia esthetician's license! You will be able to get a licensure fee notice online. You will need to download this from your account and send it to the Virginia Department of Professional and Occupational Regulation (DOPR). The address and payment information will be on your notice.
If you are a licensed esthetician in another state, you can transfer your license to Virginia providing you have met at least 80% of the required training hours. If you don't have all of the required hours, you must have six months full time experience as an esthetician. There are two steps involved in getting your license by endorsement:
Submit your completed endorsement application and fee
Have the licensing authority in your state mail a Certification of Licensure to the Board. (If you got your original license in a different state, they must be the one to send the certificate.)
---
Step 5. Start your Career in Virginia's Salon and Spa Industry
Now that you have your license, you are free to work as an esthetician in Virginia! You have a wide variety of spas and salons to choose from that will let you use your skills creativity. Maybe you want to pamper skiers at Virginia's mountain resort spas:
The Omni Homestead
Bryce Resort
Massanuten Resort
The Omni Homestead
Primland Resort
If you want to work in Virginia's urban areas, there are a number of famous spas to choose from:
Amenity Day Spa—Ashburn
Elcips—McLean and Ashburn
Ritz-Carlton Spa—McLean
Spa at Tysons Corner—Vienna
Spa Minerale—Landsdowne
Sugar House Day Spa & Salon—Alexandria
Virginia has other options if you want a more cutting-edge urban scene. Frommer's travel site named Richmond as one of its 2014 top places to visit. This city even has an organic spa! Scents of Serenity is located in a historic farmhouse and was voted one of Richmond's best spas for waxing, brow shaping, and facials.
With a few years of experience, you can open up your own salon—even out of your own house! Virginia lets you operate out of your home if you get an additional salon license and follow all of the health regulations.
---
Step 6. Renew your Virginia Esthetician License Every Two Years
Your license will be good for two years from the month that it was issued. You will be sent a notice when it is time to renew your license. You should keep track of the date it is due, since it is your responsibility to renew it even if you don't get a renewal notice in the mail. If you don't get a notice, you can use a copy of your old license to apply for renewal.
Virginia does not require any continuing education credits, but it would benefit you to keep up with the latest advances and trends. You can do this by taking classes at your local beauty school. That way, you can impress your clients and keep them coming back to you!
---
Esthetician Salaries in Virginia
Estheticians do very well in Virginia which, according to the Bureau of Labor Statistics (BLS), is the nation's fifth highest paying state for this occupation. Estheticians must first be licensed by the Virginia Board for Barbers and Cosmetology after completing at least 600 hours of study and training at a state-approved school and passing the Board's licensing exam. There are 21 cosmetology schools in the Commonwealth of Virginia.
Esthetician Salaries in Virginia Compared to National Averages
10th Percentile Salary
$16340
25th Percentile Salary
$17630
50th Percentile (Median) Salary
$20160
90th Percentile Salary
$73830
10th Percentile Wage
$7.86
25th Percentile Wage
$8.47
50th Percentile (Median) Wage
$9.69
90th Percentile Wage
$35.50
Salary Variations in Different Areas of Virginia
Overall employment in Virginia is good with an unemployment rate of only 5.4 percent as of September, 2014. According to the Virginia Employment Commission (VEC) Occupational Wage Tables (May 2012), personal care workers earned entry-level and experienced level annual salaries of $17,000 to $28,435 respectively.
The following list shows VEC data reflecting differences in the median annual salary for personal care workers in metropolitan statistical areas of Virginia. (Specific state data for skincare specialists is not available).
Washington-Arlington-Alexandria – $23,182
Charlottesville – $21,306
Harrisburg – $19,722
Richmond – $19,580
Blacksburg-Christiansburg-Radford – $19,478
Winchester – $19,173
Virginia Beach – $18,919
The occupational outlook for skincare specialists is excellent with at least a 25 percent increase in jobs by 2018 and 40 percent by 2022 (VEC/BLS). The current health/wellness/fitness trend in the U.S. includes keeping one's skin looking and feeling great. Estheticians make that possible.
The following BLS tables describe skin care specialist salaries for large cities and metropolitan areas in Virginia.
Area name
Employment
Annual mean wage
Kingsport-Bristol-Bristol TN-VA
90
17440
Virginia Beach-Norfolk-Newport News VA-NC
120
47290
Washington-Arlington-Alexandria DC-VA-MD-WV Metropolitan Division
840
39850
7 Notable Esthetician Programs in Virginia
Whether you're discovering the museums of Richmond, exploring the shops of Charlottesville, or indulging in the sights and sounds of Virginia Beach's vibrant boardwalk, Virginia is where your creative mindset is inspired and your artistic soul is stirred. From Arlington to Alexandria, Chesapeake to Norfolk, Virginia cities are trendy, cool, and stylish, providing the ideal backdrop to the cutting-edge esthetician schools found here.
The esthetician schools we chose not only meet state requirements for esthetician licensure but also offer plenty of amenities, such as modern facilities, financial aid, career placement services, top-notch student clinics, and flexible schedules.
The following esthetician programs in Virginia (and the one we included in nearby West Virginia to round out the list) rise to the top of the class, and here's why:
Avi Career Training
- Great Falls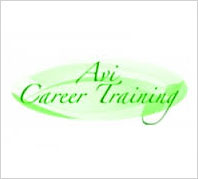 Tuition: $8,050
Kit Cost: $990
Program Length: 5 months
Avi Career Training is as modern and trendy as the D.C. Metropolitan locale it is situated near. Students here receive the theoretical and practical training necessary to take the esthetician state licensing examination and begin practicing the art and science of skincare in Virginia. Just a few of the perks of attending Avi Career Training include personalized instruction (thanks to carefully controlled class sizes), flexible scheduling options, and state-of-the-art skincare equipment.
The Chrysm Institute of Esthetics
- Virginia Beach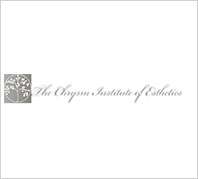 Tuition: $9,650
Kit Cost: $750
Program Length: 8 months
The beautiful shores of Virginia Beach provide the ideal setting for the Chrysm Institute of Esthetics. In addition to its picturesque location, the Chrysm Institute boasts a beautiful, well-equipped facility, complete with a modern student salon and open floor plan. This school also offers several federal student aid and loan options, and veterans can apply their GI Bill benefits here.
Dermal Science International Aesthetics & Nails Academy
- Reston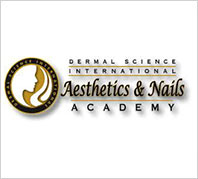 Tuition: $8,400
Kit Cost: $1,500
Program Length: 6 months
The Dermal Science International Aesthetics & Nails Academy is everything you'd expect in an esthetician school—and much more. In addition to its ideal location in Reston, just minutes from Washington D.C., Maryland, and Northern Virginia, the Dermal Science International Aesthetics and Nail Academy boasts a modern and spacious training academy, complete with classrooms, social areas, and student lounge spaces, along with an academic building equipped with state-of-the-art tools and technology for plenty of valuable hands-on experiences.
Graham Webb Academy
- Arlington
Tuition: $8,700
Kit Cost: $800
Program Length: 5 months
Drawing from its 25 years of international wellness and beauty industry knowledge and experience, the Graham Webb Academy has produced well-respected and successful estheticians at its beautiful Arlington facility, located just minutes from our nation's capital. Arlington's prime location at the border of Virginia and Washington D.C. has allowed this beautiful "urban village" to become known for its strong job market, high real estate values, and overall sophistication.
The Graham Webb Academy prides itself on its rigorous curriculum, its use of the highest-quality equipment and supplies, and its team of professionals who have been trained to exact standards. Plus, the school's admission department is on hand to help you determine your options for federal financial aid.
Institute of Advanced Medical Esthetics
- Richmond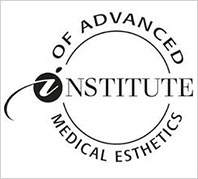 Tuition: $9,950
Kit Cost: Included in the cost of tuition
Program Length: 6 months
A prime Richmond location and a proven, twelve-year track record for excellence are just two of the many reasons why the Institute of Advanced Medical Esthetics has earned itself a spot on our list of the top esthetician schools in Virginia. The Institute of Advanced Medical Esthetics maintains an advisory board of industry professionals who evaluate the curriculum and facility every year to ensure the program continues to outpace the demands of the industry, and the fully equipped facility ensures you plenty of hands-on training. For example, you will have the opportunity to work with advanced product lines and equipment found in leading mede-spas.
Morgantown Beauty College
- Morgantown, WV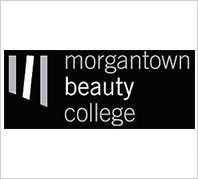 Tuition: $7,425
Kit Cost: $1,060
Program Length: 5 months
Inspiration is easy to come by at Morgantown Beauty College, thanks to the school's cool surroundings (located in an historical building) and its fabulous location ideally situated in the heart of downtown Morgantown's business district. The small class size ensures you'll receive individualized attention, while the flexible tuition payment plans and financial aid options make covering the cost of your education easier than ever.
In addition to coursework in nutrition, skin structure, temporary hair removal methods, and the health of the skin, among other topics, this 600-hour esthetics program will provide you with plenty of hands-on, supervised clinical training with the public to prepare you to pass your exams and become a state licensed esthetician in Virginia.
Steiner Institute of Esthetics at VASOM
- Charlottesville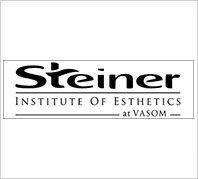 Tuition: $11,182
Kit Cost: $1,325
Program Length: 8 months
The Steiner companies have been a beauty mainstay in England for more than a hundred years. Today, the Steiner Institute of Esthetics has continued the tradition of excellence, providing budding estheticians with comprehensive educational programs that prepare them to become capable estheticians and talented business professionals. We love the Steiner Institute of Esthetics at VASOM because of its prime Charlottesville location, its career placement assistance, and its flexible programs that include both day and evening classes.
Students of Steiner Education Group schools are frequently recruited to work at the more than 200 Steiner spas and salons on cruise ships and resorts across the globe.