Washington State is ahead of the curve when it comes to recognizing the unique talents and skills of today's licensed estheticians. As such, it is just one of a few states to implement a two-tiered licensing system for these skincare professionals:
Esthetician
Master Esthetician (Optional for conventional esthetics practice, and only required if you decide to offer laser treatment and medium depth peel services)
Estheticians in Washington are dedicated to professional cosmetic skincare, and the training/education they receive to become licensed allows them to perform a wide array of beautification treatments and procedures – facials, waxing, spa body treatments, and makeup artistry, among many others.
If you want to become an esthetician in Washington, you must earn a license through the Washington State Department of Licensing, which requires the completion of the following steps:
---
Step 1. Complete an Approved Esthetician Program or Apprenticeship
Licensed estheticians begin their careers through an approved educational program or apprenticeship. If you have plans to pursue licensure as an esthetician through a formal program within an esthetics school or school of cosmetology, it must be at least 750 hours in duration. If you plan on pursuing licensure through an apprenticeship, it must be at least 800 hours in duration.
An esthetics program recognized by the Washington Department of Licensing consists of theory in the practice of esthetics services and business practices. Expect these programs to consist of the following components:
Care of the skin

Compresses
Facials
Wraps
Masks
Exfoliation
Use of electrical or mechanical appliances or chemical compounds
Temporary removal of superfluous hair of the skin by the following means:

Tweezing
Waxing
Taping
Chemicals
Lotions
Creams
Sugaring
Threading
Mechanical or electrical apparatus or appliances
Sanitizing and disinfecting workstations, equipment, tools, and the proper use and storage of linens
Diseases and disorders of the face, neck, and hands
Safety, including the proper use and storage of chemicals, electrical appliances, and implements
First aid related to esthetics
Optional Master Esthetician License 
A Washington State master esthetician license requires an additional 450 hours of formal coursework and training through an approved school, or 600 hours of training through an apprenticeship program. If you already hold a basic esthetician license and are interested in moving on to become a master esthetician, go to Step 4.
---
Step 2. Complete the Examination Registration Process
Upon the completion of the required apprenticeship or formal education program, your esthetics institution or apprenticeship program will start the process by referring you to the National Testing Network (Ergometrics). Once they refer you, the Department of Licensing will provide the school/program with a temporary username and password for you, which you will use to begin the examination registration process at www.cosmetologywashington.com.
Once you can access the system, you will be able to schedule the date and time of your written and practical examinations and pay your examination fees. You must schedule your exams online, and walk-ins are not admitted to the exams. The cost of taking the practical exam is $120 and the cost of taking the written exam is $60.
---
Step 3. Take and Pass the Written and Practical Esthetician Examinations
Both the practical and written esthetician examinations for licensure are the national examinations of the National-Interstate Council on State Boards of Cosmetology (NIC). You can view more information on preparing for both examinations by reading the NIC Exam Preparation Guide.
You can also prepare to take the written examination by taking the written practice exam found at www.cosmopracticetest.com. The cost of taking the practice exam is $25.
To qualify to take the esthetician examination in Washington, you must:
Be at least 17 years old
Have completed your program requirements and have received a referral from your esthetician program or apprenticeship
Bring two forms of government-issued ID (one of which must possess a current photo) with you to the exam
You may schedule to take the written esthetician examination at the following locations:
Vancouver
Olympia
Everett
Spokane
Wenatchee
Pasco
Yakima
You may schedule to take the practical esthetician examination at the following locations:
You can view upcoming test dates here.
Once you have taken and passed both the written and practical esthetician examinations, you can apply for your license and pay your licensing fee directly through www.cosmetologywashington.com. The total fee is $30, which includes the $25 licensing fee and a $5 processing fee.
---
Step 4. Consider Earning the Optional Master Esthetician License
If you plan to use lasers or provide medium depth peels as an esthetician in Washington, you must pursue a master esthetician license, which requires the completion of an additional 450 hours of study and training through a master esthetician program approved by the Department. Alternately, you may complete an apprenticeship of at least 600 hours.
A program in master esthetics, which is generally completed through a cosmetology school or school of esthetics, includes study in the following:
Exfoliation and medical esthetic procedures
Laser, radio frequency, light frequency, ultrasound, and plasma practices
Medium-depth chemical peels
Advanced client documentation, assessment and indications
Pretreatment and post-treatment procedures
Lymphatic drainage and advanced facial massage
Advanced diseases and disorders of the skin
Advanced theories, including spa body treatments, touch treatments, and alternative treatments
Upon completing a master esthetician program, you must take the NIC's National Advanced Esthetics practical and written examinations and apply for licensure as a master esthetician in Washington. You can learn more about the master esthetician examinations here.
---
Step 5. Maintain your Esthetician License and Explore Career Opportunities
Both esthetician and master esthetician licenses in Washington must be renewed every two years (expiration is based on the date of initial licensure) and requires a renewal fee of $55. You may renew online if you received a password with your renewal notice. Otherwise, you may renew by mail by completing the renewal application form.
As a licensed esthetician, you may find a broad array of job opportunities through salons, spas, resorts, and more. As a licensed master esthetician, you may also find professional prospects in the medical spa field, where you can perform everything from laser hair removal and light therapy treatments to medium-depth peels and resurfacing treatments.
Just a few of the esthetics salons and spas where jobs may be found throughout Washington include:
Sole Therapy Medical Day Spa, Yakima
Cosmopolitan Spa, Ellensburg
Penelope and the Beauty Bar, Seattle
Tranquility Spa, Redmond
River Room Spa at Campbell's Resort, Chelan
Blush Day Spa, Olympia
Cascade Day Spa, Vancouver
---
Esthetician Salaries and Job Prospects in Washington
With an economy that always seems to be overdrive, growing about two and a half times the national rate, the greater Seattle area and surrounding suburbs have become the ideal environments for a successful esthetics industry—and they don't disappoint.
According to the Washington State Employment Security Department, the number of licensed estheticians in Washington is expected to increase by an impressive 26% in the run up to 2026 just to keep up with the growing demand for medical and spa services.
Not only will you enjoy lots of opportunities for upward mobility with your esthetics career here, you'll also have the opportunity to earn more than the national average at every stage of your career.
While estheticians on the lowest end of the pay scale are earning a national average salary of $18,650, those in the same position in Washington State are earning about $7,000 more. Similarly, esthetician salaries come in about $11,000 higher than the national average at both the mid and high points on the salary scale.
Tips, Commissions, and the Right Location: Increasing Your Earning Potential in Esthetics
While hourly wages and annual salaries can give you an idea of what you'll earn as an esthetician, it's what these stats leave out that can make the biggest difference in your take home pay. If you're paid an hourly wage in a salon or spa, chances are your pay will be supplemented with tips, commissions, and other incentives.
Keep in mind, these figures represent base income before gratuity and commissions for selling services and skincare products; something that can add substantially to your actual income.
Hourly Wage
Low: $12.04
Median: $19.77
High: $33.29
Annual Salary
Low: $25,040
Median: $41,120
High: $69,240
As with all professions in the beauty industry, the top earners are those who are prepared to lead their field in customer service, advanced treatments using the latest technology, and just plain hard work.
Work your way into a trendy Seattle salon or spa, keep on top of the latest innovations in skincare and be the first to provide them to your clients, and offer the best customer experience each and every time, and you'll be part of the industry's elite.
Salaries in Different Areas of Washington State
Where you work also influences what you can make as an esthetician in Washington. For example, the lowest earners in the Bremerton-Silverdale metro area enjoy an average salary of $40,830, which is $10,000-$15,000 more than many other metro areas in the state. It only goes north from there, as Washington as a whole represents one of the best-paying job markets for estheticians anywhere.
Olympia
Low: $25,580
Median: $57,560
High: $73,620
Bremerton-Silverdale
Low: $40,830
Median: $49,950
High: $74,280
Portland-Vancouver-Hillsboro
Low: $24,590
Median: $45,360
High: $75,300
Spokane
Low: $32,250
Median: $44,130
High: $70,090
Tacoma
Low: $30,790
Median: $40,800
High: $57,900
Seattle-Bellevue-Everett
Low: $24,390
Median: $40,700
High: $70,080
Bellingham
Low: $23,400
Median: $27,550
High: $65,380
2017 salary data provided by the U.S. Department of Labor-Sponsored resource CareerOneStop – https://www.careeronestop.org/ExploreCareers/Plan/salaries.aspx. State and MSA (Metropolitan Statistical Area) data includes estheticians at all levels of education and experience. This data does not represent starting salaries. Employment conditions in your area may vary.  
2016 job growth data provided by the U.S. Department of Labor-Sponsored resource Projections Central – https://projectionscentral.com/Projections/LongTerm.
All data accessed June 2019.
10 Notable Esthetician Programs in Washington
Seattle is a bustling cultural hub with spas and salons that embrace the city's diversity. From the Spokane Valley to the ritzy neighborhoods on the Eastside of Lake Washington, the state is full of opportunities to work in top-notch medi-spas, derma-clinics and luxurious day spas.
We've chosen ten schools that we believe provide the best esthetics training available in the state. As a bonus, they're extremely affordable, with an average tuition of only $9,024, putting a career in esthetics well within reach.
Here's our pick for the top ten beauty schools in Washington that offer esthetics programs that meet state licensing requirements.
Aesthetics Northwest Institute
- Bellevue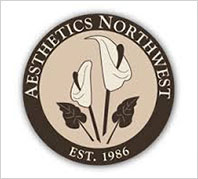 Tuition Cost: $10,000
Kit Cost: Included in tuition
Program Length: 5 months
At the Aesthetics Northwest Institute, you'll learn advanced histology of the cell and the skin, chemistry and biochemistry, how to operate lasers, using light energy, radio frequency therapy, advanced skin disorders, aromatherapy, medical intervention, and even about the role of esthetics after cosmetic surgery procedures. The curriculum also includes business training that will prepare you for success in the health and wellness industry after you graduate. With only 6-8 students per class, you'll receive plenty of personalized attention at Aesthetics Northwest. The school even accepts VA benefits to help veterans cover the cost of tuition.
Beauty Academy
- Wenatchee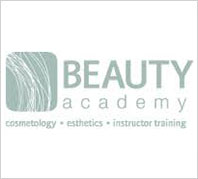 Tuition Cost: $6700
Kit Cost: Unavailable
Program Length: 6 months
At the Beauty Academy, you'll learn about facial massage, skin physiology, microbiology, advanced spa treatments, skin care products, and makeup techniques. Not only will you learn the best skin care techniques—you'll also learn business strategies that will help you succeed in the beauty industry. As one of the lowest priced programs to make our list, the Beauty Academy offers an exceptional value in esthetics training. If you are a qualified veteran, you can use the GI Bill to make it even more affordable.
BJ's Beauty & Barber College
- Tacoma, Puyallup, & Auburn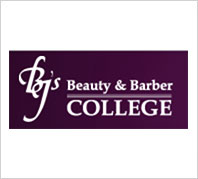 Tuition Cost: $6,500
Kit Cost: $1,259
Program Length: 6 months
Through BJ's Beauty & Barber College, you'll enjoy an immersive learning experience that centers on skin assessment, facials, temporary removal of hair, treating skin diseases and disorders, and learning the business skills every esthetician needs to achieve success in the health and wellness industry. You'll use Bio Elements products during your many opportunities to gain hands-on experience working with clients. Whether you attend class in Tacoma, Puyallup or Auburn, as a student of esthetics at BJ's you'll have opportunities to be active in your community through beauty and fashion shows that benefit charity. BJ's also provides job placement services to help graduates make an easy transition into the profession.
Glen Dow Academy of Hair Design
- Spokane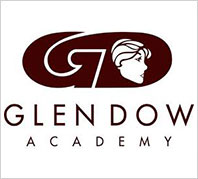 Tuition Cost: $5,662
Kit Cost: $2,908
Program Length: 6 months
Using the Milady Skincare Curriculum, Glen Dow Academy of Hair Design offers both an esthetics and a master esthetics program, allowing you to prepare for the license you're most interested in earning. The master esthetics program will help you learn clinical techniques like laser hair removal, tattoo removal, and Botox injections, while the esthetics program will focus on traditional techniques such as treatment of skin diseases, facials, and body wraps as well as business strategies. For the first three weeks of the esthetician program, you'll learn techniques, while the rest of the program will be spent mastering those techniques by performing services on clients. Glen Dow supports its students through scholarship opportunities, and also helps place each student in an esthetician position after graduation.
Euro Institute of Skin Care
- Renton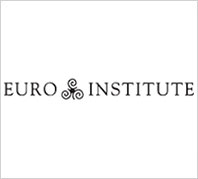 Tuition: $10,800
Kit Cost: $1,951
Program Length: May vary
The Euro Institute of Skin Care offers you the opportunity to learn about skin care in a clean, modern facility. The school is very community-minded, and puts on fundraisers that benefit veterans and the public. The Institute caters to licensed estheticians as well as those preparing to earn licenses, offering advanced training in lash extensions, oncology esthetics, Brazilian waxing, and other topics. Through the school's partnership with the Washington Laser Institute, you can pursue master esthetics training, using lasers and LED therapy in a clinical setting. The school accepts VA benefits to help qualified veterans cover the cost of tuition.
Evergreen Beauty College
- Bellevue, Everett, & Renton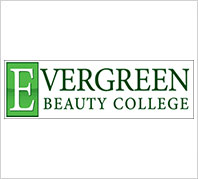 Tuition Cost: $9,850
Kit Cost: $1,540
Program Length: 7 months
Partnering with Make-up Designory, Murad, OPI, Youngblood mineral cosmetics, and Newvue, you'll learn to use top-of-the-line skin care products through Evergreen Beauty College's esthetics program. In the state-of-the-art facilities, you'll learn about European spa facials, facial massage, touch therapy, microdermabrasion, facial and body waxing, makeup application, and permanent eye lash extensions.
The school partners with the Nuts and Bolts business training program to take students' business skills to the next level. Modern Salon Magazine has even recognized Evergreen as having one of the top three job placement programs in North America, so you'll be sure to be connected with the perfect esthetics practice or spa after you graduate. The school also accepts VA benefits.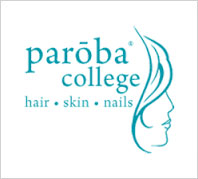 Tuition Cost: $10,798
Kit Cost: $1,560
Program Length: 6 months
With Washington being among only a few states to offer a two-tier licensing system, Paroba College offers both an esthetics program and master esthetician Program, allowing you to prepare for either license. In the esthetics program, you'll learn about facials, hair removal, body treatments, makeup, product constituents and retail sales, while the master esthetician program offers a more clinical approach to esthetics. The college pairs with Caddell's Laser and Electrolysis Clinic to teach laser hair removal, tattoo removal, laser and light therapy, and ultrasound at the master esthetician level. The program accommodates personal scheduling needs with classes held just three days a week, and you'll be getting your training in a spacious and beautiful facility. The school also offers job placement services and accepts VA benefits.
Studio Beauty School
- Spokane
Tuition Cost: $6,510
Kit Cost: $1,040
Program Length: 6 months
With the motto "Students first, salon second," you'll be sure to receive personalized attention as a student of Studio Beauty School. You can choose from an esthetics or master esthetics program, depending on whether you'd like to take a more traditional route into the spa side of the profession or are more interested in a clinical focus that will prepare you to work in medi-spas, dermatologist offices and cosmetic surgery clinics. Whichever program you choose, you'll learn business skills that will help you succeed as an independent practitioner. If you're a qualified veteran, Studio will gladly accept VA benefits to help you cover the cost of tuition.
Summit Salon Academy
- Tacoma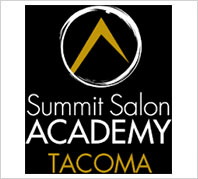 Tuition Cost: $9,000
Kit Cost: $1,825
Program Length: 6 months
Summit Salon Academy recognizes that it is critically important to understand the science behind skin histology, skincare practices and products. The esthetician program will ensure that you have foundational knowledge of chemistry as it relates to the very skincare products you'll be using every day. Each student kit includes an iPad, which you'll use to create a digital portfolio. As a Redken premier school, Dermalogica partnership school, and PCA associate school, Summit Salon Academy is connected with many salons and spas throughout the country. After graduation, you'll be able to take advantage of career placement services. The school offers scholarship opportunities and accepts VA benefits.
Victoria's Academy of Cosmetology
- Kennewick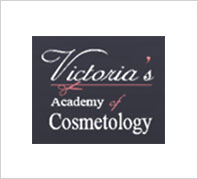 Tuition Cost: $14,425
Kit Cost: $2,935
Program Length: 9
With over 16,000 square feet of space, Victoria's Academy of Cosmetology offers an excellent space in which to learn to master the skincare services you'll soon be performing on your clients. The program dedicates 50 hours to teaching advanced techniques such as electrotherapy facials, chemical peels, microdermabrasion, and laser hair removal. Some students choose to do externships after completing the course curriculum, working in nearby partner sps and accumulating practical experience hours. The school also accepts VA benefits.