West Virginia's natural springs have been drawing royalty and celebrities from around the globe since the late 1700s. Today, West Virginia's spa industry offers the latest skin care treatments designed to promote health, radiance and beauty. Whether serving clients in a spa amid the tranquility of Stonewall Jackson Lake, or working in a storefront salon amid the hustle and bustle of Morgantown, West Virginia offers lots of options for a diverse and deeply rewarding career in esthetics.
To become licensed as an esthetician through the West Virginia State Board of Barbers and Cosmetologists, follow the steps in this guide:
---
Step 1. Get an Education in Esthetics
You will need to complete 600 hours of esthetics training in a beauty school to become a licensed esthetician in West Virginia. The Board has approved 25 esthetician schools throughout the state in which you will study such fun topics as:
Basic facials
Facial massages
Makeup
Advance topics and treatments
Hair removal
You can start beautifying customers once you have taken at least 200 credit hours.
Esthetician school will teach you the science of skin care and esthetics, along with such fundamental basics as sanitation, first aid, and infection control. Additional courses will teach you about West Virginia's regulations as it relates to the field.
You will also learn business management skills to prepare you for renting spa space, or even for opening up your own salon!
Training programs in West Virginia require a TB test. Once you have tested negative for TB, you will submit a Student Registration form to the board along with these items:
Proof of a high school education (diploma/GED/Ability to Benefit completion)
Copy of your Social Security card
$25 fee
Government issued photo ID
TB test certification
Recent photograph
---
Step 2. Apply for Exams and Obtain an Esthetician Work Permit
Once you have finished your studies, your next step is to apply to take your esthetician written and practical exams through DL Roope Administrations Inc. You can apply online or submit a paper application. Your school will approve your application if you apply online.
If you got your esthetician education in another state, you must submit an out of state exam application.
You should schedule for the next available exam, so you can apply for a temporary work permit that will allow you to start working as an esthetician. Submit a Work Permit application signed by your school's administrator along with a fee of $15.
---
Step 3. Pass Written and Practical Esthetician Exams
You will receive an admission letter in the mail including the time, date, location, and directions to your exams, which are held in Charleston. You will take all three exams on the same day:
You will have also have separate esthetics written and practical exams. Be sure and study the latest candidate information bulletins related to each.
West Virginia Practical Exam
You will have three hours to show your skill with esthetics techniques. You will need to bring your kit and a mannequin head along with a stand or foam pillow. The candidate bulletin has a checklist of supplies that will need to be included in your kit.
Consult the West Virginia State Board of Barbers and Cosmetologists FAQ page for answers to the most frequently asked questions.
An important part of this exam will be demonstrating proper safety and infection control. The parts of the exam include:
Set up and client protection
Cleansing and steaming the face
Massaging the face
Manual extraction on the forehead
Hair removal of the eyebrows
Facial mask
Facial makeup
Cleanup
National Written Exam
This 90 minute exam was developed by the National-Interstate Council of State Boards of Cosmetology (NIC). Make sure that you are using the most current bulletin to study for the exam.
Slightly more than half of the exam will be on scientific concepts such as sanitation and infection control and skin and gland disorders and diseases. The remaining portion of the exam will test your knowledge of esthetics techniques.
You should use these references to study for your exam:
Salon Fundamentals Esthetics
Milady's Standard Fundamentals for Estheticians 10th, 9th Ed.
Milady's Standard Cosmetology
Modern Esthetics, Gambino
---
Step 4. Apply for your Esthetician License
After you pass your exams, you will get an official passing letter in the mail, which you will need to obtain your license. Your application needs to include these items:
Passport size photo
$35 fee
Official beauty school transcripts (with a raised stamp or seal)
Proof of a high school education (copy of your diploma/GED/Ability to Benefit test)
Copies of these items:

Your passing letter
A TB/health certificate (within the past year)
Photo ID
Social Security Card
If you already have a license from another state, but have fewer than 600 hours of esthetician education, you need to attach your tax records to prove your work history. West Virginia will give you 25 credit hours for each month you have been employed.
The fee to get a license by reciprocity is $100.
The Board requires that you display your license at your workstation. You also need to have a pocket ID card with your photograph on it while you work.
---
Step 5. Start your Career in West Virginia's Celebrated Salon and Spa Industry
Now that you have your license, you can establish yourself in West Virginia's esthetics field. You have a lot of options including a number of elite spa resorts:
The Mountain Laurel Spa at Stonewall Jackson Resort
The Resort at Glade Springs
Lakeview Golf Resort & Spa
The Greenbrier
If you're looking to start your career in a more cutting edge urban scene, Charleston offers a variety of spas from which to choose:
Spa Bliss
New Aesthetic Skin Care Clinic
Visions Day Spa
Tracie's Beauty Cottage & Day Spa
Once you are experienced with pleasing your clientele, you can open up your own shop! The Board has detailed instructions on how to do this.
While you are practicing, you will have to take four hours of esthetician continuing education classes to be able to renew your license each year. The renewal fee is $35. Your continuing ed classes will help you to keep current in the rapidly changing field of skin care, so you can impress your clients with the latest treatments!
---
Esthetician Salaries and Job Prospects in West Virginia
Although largely rural, West Virginia doesn't disappoint when it comes to creating a positive climate for estheticians who want to lend their talents to the state's skincare industry.
And while the number of licensed estheticians in the state is as small as you'd expect based on the low population count here, the ladies and gents entering the esthetics industry in West Virginia will nevertheless enjoy positive job growth in the coming years and plenty of opportunities to do well for themselves. According to Workforce West Virginia, the number of esthetician licenses issued in the state is expected to increase by 12% to keep up with the growing demand for medical and spa esthetics services statewide.
Equally positive are the salaries in West Virginia. While estheticians at the lower end of the pay scale earn salaries that are consistent with the national average, the top earners here earn about $6,000 more. And that's before you count tips and commissions on the skincare products and services you sell.
Hourly Wage
Low: $9.08
Median: $12.23
High: $29.88
Annual Salary
Low: $18,890
Median: $25,440
High: $62,150
A Look At What You Can Expect to Earn Based on Different Compensation Models
What you earn as an esthetician in West Virginia goes beyond your base salary or hourly wage. Your hard-earned tips and commissions alone can add more than 20%.
It's also important to keep in mind that how you're paid may also affect your bottom line. While most skincare specialists earn an hourly wage, with tips and commissions added to it, if you land a job in the medical esthetics field, you may be paid a straight salary.
Under any compensation model for salon and spa workers, your income potential may increase exponentially once you've established a loyal customer base and honed your skills. This certainly holds true for anybody with the tenacity and ambition to go into business for themselves. Renting space in a well-established salon or spa, where you can take control of your career, be your own boss and enjoy a more independent working arrangement offers the first stepping-stone to going big. Under this arrangement, you are the owner of your own business and keep everything you earn after deducting the cost of rent and other expenses.
After some years of working hard and saving up, you might even decide to sign a lease and open your own spa.
There's no time to rest on your laurels in the esthetics field; make it your mission to learn about the newest technologies and innovations in the skincare field and make creating an exceptional customer experience a priority, and you'll enjoy an income that goes far beyond the base pay figures shown above.
2017 salary data provided by the U.S. Department of Labor-Sponsored resource CareerOneStop – https://www.careeronestop.org/ExploreCareers/Plan/salaries.aspx. State and MSA (Metropolitan Statistical Area) data includes estheticians at all levels of education and experience. This data does not represent starting salaries. Employment conditions in your area may vary.  
2016 job growth data provided by the U.S. Department of Labor-Sponsored resource Projections Central – https://projectionscentral.com/Projections/LongTerm.
All data accessed June 2019.
6 Notable Esthetician Programs in West Virginia
Half the schools on our list of top esthetician schools in West Virginia accept education benefits from veterans under the GI Bill. Half the schools also disclosed their job placement rates, giving West Virginia high marks with an average of 86 percent of esthetics program graduates going on to land positions they love immediately after becoming licensed.
The average tuition among our top picks is $7,001. Compare this with the an average annual salary for skincare specialists in West Virginia of $49,980 (2015, Department of Labor) and it's clear esthetics is a lucrative career available to those willing to make a relatively small investment. In fact, skincare specialists in West Virginia earn the fourth-highest average salary in the nation for their profession!
With just a handful of esthetician programs located in West Virginia, we looked at nearby schools located out of state to give our readers a well-rounded list. Here you'll find our list of the top esthetician schools available to aspiring students in West Virginia.
Art & Science Institute of Cosmetology and Massage Therapy
- Fairmont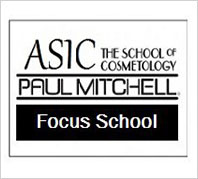 Tuition: $7,810
Kit Cost: $0
Program Length: 5 months
Success is a journey, not a destination. This school's motto holds true especially for estheticians in training. Graduates are prepared not only to pass the state's esthetician licensing examination, but also to thrive professionally and artistically.
This school centers itself around the Paul Mitchell style and philosophy to provide you with advanced techniques and proven practices in the field of esthetics. Veterans can use their GI Bill benefits to invest in their education.
The curriculum covers all the essentials of esthetics, including expanded spa elements like body wraps and aromatherapy.
Charleston School of Beauty Culture
- Charleston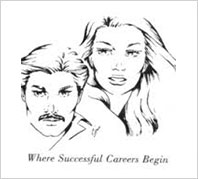 Tuition: $6,500
Kit Cost: $0
Program Length: 6 months
This school is proud of its record of giving students the tools they need to start new lives as skincare industry professionals. Staying up with the latest developments in esthetician products and technology is second nature at the Charleston School of Beauty Culture. As a student you'll study the application and use of products and product ingredients that include oils, powders, clays, antiseptics, tonics, lotions, creams, and more. Tuition is less than the average for the schools on our list and admissions will work with you to arrange the most convenient way to invest in your future.
Huntington School of Beauty Culture
- Huntington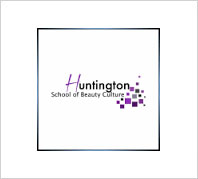 Tuition: $5,755
Kit Cost: $0
Program Length: 5 months
Huntington School of Beauty and Culture's mission has three elements to it: provide students with an exciting education experience that will prepare them to pass the state board exams and go on to have a successful career as an esthetician. Huntington School of Beauty has been upholding its strong reputation for more than 50 years since 1964. It also has the distinction of being the most affordable of those on our list, and it's location in the tri-state area means that you'll study alongside students from all over.
International Beauty School & Salon
- Martinsburg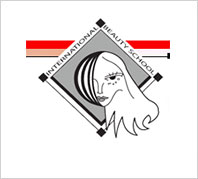 Tuition: $7,000
Kit Cost: $0
Program Length: 5 months
Ever since its inception in 1982, this school has been graduating students who are prepared to take the health and beauty industry by storm. As a student you'll enjoy a modern facility with state-of-the-art skincare technology.
This school is committed to seeing its students succeed, which is clear in an 81 percent post-graduate job placement rate. It is also one of the more affordable schools on our list, and the average graduate has student loans amounting to a little over half of the program's total cost.
Laurel Technical Institute School of Spa and Cosmetology Arts
- Uniontown, PA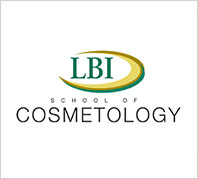 Tuition: $7,516
Kit Cost: $1,654
Program Length: 8 months
This school can boast statistics that the vast majority of others can't: in its most recent disclosure 100 percent of esthetician students graduated on time, and 100 percent of them found jobs soon afterward. This demonstrates the school's strong commitment to its students. Veterans can invest in this program with GI Bill benefits, and the curriculum covers topics like skincare, anatomy, histology, ingredient knowledge, infection control, and product knowledge. As part of a larger college you'll be able to interact with the students in your program and those preparing careers in many other fields.
Morgantown Beauty College
- Morgantown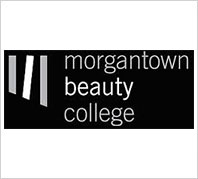 Tuition: $7,425
Kit Cost: $1,060
Program Length: 5 months
Known throughout the state and the nation, this school made our list with an esthetics program that simply wowed us. With a 68-year reputation that continues to be reinforced, students of Morgantown Beauty College find an exceptional program and a supportive community.
You'll experience one-on-one nurturing, inspirational instructors, a modern facility, and a curriculum that goes beyond the basic state requirements to give you added business skills.
Veterans can invest in their education with the GI Bill, and graduates have access to job placement services that have a 78 percent success rate.
This school also goes the extra mile to get their students excited about the beauty industry and where it can lead. Students will never forget the highlight of their class – a trip to New York City to explore how esthetics and beauty plays out in the Big Apple.