Earning an aesthetician's license through the Wisconsin Department of Safety and Professional Services (DSPS) Cosmetology Examining Board will allow you to practice anywhere in the state. Use this guide for detailed steps on how to become an esthetician in Wisconsin:
As home the famous Sundara Inn and Spa, which was named in Travel and Leisure Magazine's reader's poll as one of the world's best spas in 2014, Wisconsin can lay claim to an ayurverdic destination spa that draws people from around the globe.
Whether catering to an elite clientele in a wooded resort, or working in one of Madison's cutting edge salons where you'll cater to college students, Wisconsin's health and wellness industry makes the state a great place to become an aesthetician.
---
Step 1. Get Your Wisconsin Aesthetics Education
Most people start their aesthetician career in Wisconsin by learning the craft in a school of esthetics. While you are not required to get your education before you take your exams, taking your courses first will give you the skills and knowledge you need to be successful on exam day.
The DSPS provides a list of Wisconsin's approved schools, three of which are dedicated schools of aesthetics located in:
Brookfield
Janesville
Mequon
The other approved schools include 28 general beauty schools and 13 technical colleges. While they all teach cosmetology, not all of them offer esthetician training.
You need to complete 450 hours of esthetician courses and practical training to qualify for a Wisconsin esthetician's license. Your program must be no less than 11 weeks in duration, and no more 30 weeks in duration.
You will start your studies with fundamental basics like safety, infection control and skin science. You will also become familiar with Wisconsin's esthetician rules and regulations.
Practical, hands-on skills training will cover:
Basic facials
Facial—skin cleansing
Eyebrow tweezing and waxing
Manipulations on faces, necks, and shoulders
Applying masks
Applying makeup
---
Step 2. Apply for the Aesthetician Exams and your Temporary License
When you feel ready to take your exams, you will submit your application along with a $391 fee. Once you have been approved, you will get an approval to test letter. This will have detailed information on contacting Pearson Vue, which is the testing agency that creates, scores, and reports the results of your theory and practical exams.
If you received your training in another state, but don't have a license yet, you can apply to take Wisconsin's exam. You will need to contact one of Wisconsin's esthetician training programs to have your training certified.
Applying for Your Exams
You have one year from the date of your approval to test letter to take your exams:
Theory (WI-20-3), which must be scheduled at least 24 hours in advance
Practical (WI-20-P3), which must be scheduled at least 5 calendar days in advance
You will be scheduled to take the exams on separate days. You don't have to take the exams in any order, but you do have to pass your second exam within a year of passing the first.
You can take your theory exam at a number of Wisconsin Pearson Vue test centers located in:
Brookfield
Eau Claire
Green Bay
Kenosha
Madison
Milwaukee
Wausau
Your practical exam is offered at these test sites:
Appleton – Gill Tech Academy
Eau Clair – Chippewa Tech
Green Bay – Paul Mitchell
Madison – Empire
Milwaukee – Empire
Onalaska – The Salon Professional Academy
Rice Lake – Indian Head Tech
Wausau – State College of Beauty
Wisconsin – Rapids Mid-State Tech
Applying for Your Temporary License
Your approval to test email will also have instructions on applying for your temporary esthetician license. Once you have scheduled your exam, you will apply for your temporary license through the Pearson Vue website. The fee for this license is $10.
You will notify your school so they can submit your Certificate of Training to the DSPS within 30 days of when you submitted your Temporary License Form. The DSPS will then notify Pearson Vue who will email your temporary license to you within 24 hours. This license will be good for six months, and you cannot extend it beyond that time.
---
Step 3. Pass Wisconsin's Theoretical and Practical Exams
You need to show up 30 minutes early for each exam, or you won't be allowed to test. Be sure and have two forms of ID that have your signature on them. You can find the details of the application process and what you will be tested on in the Wisconsin candidate bulletin.
Wisconsin Practical Exam
Your exam will be set up to resemble a salon or spa. Be sure and have all the required supplies you will need.
It is very important that you use proper infection control and safety measures, as this is a specific skill that you will be tested on. The rest of the skills will be randomly chosen from these skills:
Basic facial – 15 minutes
Facial—skin cleansing – 15 minutes
Eyebrow tweezing (singular brow) – 5 minutes
Wax eyebrow – 5 minutes
Wax full upper lip – 5 minutes
Wax chin – 5 minutes
Manipulations of the face, neck, and shoulder – 15 minutes
Masque application – 15 minutes
Makeup application – 15 minutes
Skin analysis – 3 minutes
Wisconsin Theory Exam
You will have 10 scored questions on Wisconsin state laws and regulations and 75 scored questions on general esthetician practice. This is the general outline of what you will be tested on:
Rules, regulations, and safety
Esthetic science and skin analysis
Facials
Hair removal
Makeup
Electricity and electrotherapy
---
Step 4. Obtain Your Aesthetician License from the Wisconsin Cosmetology Examining Board
Passing your exams will qualify you for a license provided you meet Wisconsin's education requirements. In addition to having your 450 aesthetician training hours, the DSPS will issue your license once you meet one of these standards:
Have a high school education
Currently participating in an educational program approved by the Board
Currently at least 18 years old and meet the Ability to Benefit rule
If you have a license from another state, you will have to contact the DSPS to become licensed. Wisconsin requires that you have at least 4,000 hours of experience to get licensed without taking the Wisconsin esthetician exams. You will have to fill out a number of forms before you can get your license by reciprocity.
Once you have your esthetician license, you will have to post it in a conspicuous place in your salon or spa.
---
Step 5. Start your Career in a Wisconsin Salon or Spa
Now that you are a licensed esthetician, you can branch out on your own in one of Wisconsin's many spas and salons. ABC's Good Morning America called the Sundara Spa in Wisconsin Dells its third favorite spa escape in America! As Wisconsin's only ayurverdic spa, its guests get pampered with a variety of cutting-edge skin care treatments.
Wisconsin is also home to a number of other elite spas:
Evensong Spa at Heidel House Resort & Spa—Greenlake
Aspira Spa—Elkhart Lake
The Well Spa at Pfister Hotel—Milwaukee
Kneaded Relief Day Spa & Wellness—Madison
American Club's Kohler Waters Spa—Kohler
Sue Kolve's Salon & Day Spa—Onalaska
Once you have honed your skills at a spa or salon, you can consider opening your own salon or spa!
---
Step 6. Take Continuing Education Classes to Renew Your License
Your license will be good through March 31 of odd-numbered years. You can renew it online or call one of these numbers to get a paper application:
608-262-4460 (Madison area)
888-506-4239
You will need to gain four hours of continuing education credit during each two-year renewal period to renew your license. One credit hour equals 50 minutes of instruction in a training program. Here you'll find a list of approved courses. The Board requires that you get your credit hours in these areas:
1 hour: reviewing cosmetology profession and establishment law
3 hours: safety, sanitation, and infection control
Once you have done this, you will get a certification of completion for each program. You need to keep these for at least five years in case the Board asks to see them.
---
Esthetician Salaries and Job Prospects in Wisconsin
From recent graduates to the most seasoned professionals, Wisconsin's estheticians are reaping the rewards of consistent job growth and competitive salaries. According to the Wisconsin Department of Workforce Development, the number of estheticians practicing in the state is projected to increase by 9% in the ten years leading up to 2026.
Hourly Wage
Low: $9.45
Median: $16.95
High: $25.01
Annual Salary
Low: $19,650
Median: $35,260
High: $52,020
Where you'll land on the pay scale will, of course, depend on your experience, your skills, your location, and your setting. Land a job in a high end salon or spa and focus on building your business and you'll quickly rise through the ranks, reaching a salary of $35,000 or more. And let's not forget that your base salary or hourly wage doesn't account for tips and commissions on the products and services you sell, which can easily add 10-25% to your take home pay if your talents and customer service is on point.
Salary stats in this field also don't break down the different compensation models. While many estheticians in salon and spa settings earn an hourly wage that's supported by tips and commissions, those in medical settings, such as medical esthetics offices, are often paid an annual salary.
And for those pros who've paid their dues and put the hard work in, breaking away from an employer-employee relationship to run their own business or rent a booth in a salon or spa is the obvious choice for anybody with the ambition to go solo.
Salaries by Location: Where Wisconsin Estheticians Earn the Most
Practice esthetics in one of Wisconsin's larger or more affluent metro areas and, chances are, you'll enjoy a higher income just by virtue of the fact that you're providing services to a larger and wealthier group of clients. But sometimes this number simply reflects the cost of living in a specific area.
One thing's for certain—the most seasoned skincare pros in the Minneapolis-St. Paul-Bloomington metro area earn significantly more—sometimes as much as $30,000 more—than their colleagues in other parts of the state.
Minneapolis-St. Paul-Bloomington
Low: $20,640
Median: $37,230
High: $84,560
Milwaukee-Waukesha-West Allis
Low: $20,140
Median: $36,430
High: $51,480
Madison
Low: $21,600
Median: $35,700
High: $45,120
2017 salary data provided by the U.S. Department of Labor-Sponsored resource CareerOneStop – https://www.careeronestop.org/ExploreCareers/Plan/salaries.aspx. State and MSA (Metropolitan Statistical Area) data includes estheticians at all levels of education and experience. This data does not represent starting salaries. Employment conditions in your area may vary.  
2016 job growth data provided by the U.S. Department of Labor-Sponsored resource Projections Central – https://projectionscentral.com/Projections/LongTerm.
All data accessed June 2019.
9 Notable Esthetician Programs in Wisconsin
In Wisconsin, the health and beauty industry offers some of the best growth and potential for those who love to be creative and help others look and feel great. It all starts by finding a high performing school that fits your style like a glove.
Compared with most neighboring states Wisconsin offers a good variety of esthetician schools that rank well in our scoring system. You'll find a lot of schools on our list have outstanding facilities, include business smarts as part of their curricula, plus offer scholarships and job placement services.
Compare the average tuition of the schools on our list – $6,403 – with the average skincare professional salary in Wisconsin of $31,380 and it's easy to see why so many talented people are looking to join this lucrative trade (US Bureau of Labor Statistics, 2015).
Here is our pick for the top esthetician schools in Wisconsin offering programs that meet the requirements for state licensing.
Academy of Beauty Professionals
- Madison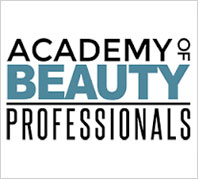 Tuition: $8,757
Kit Cost: Included in the cost of tuition
Program Length: 5 months
Spanning three generations, this school began as a single salon more than 70 years ago. It has maintained its strong and well-deserved reputation throughout the decades up to the present, where graduates will find their alma mater's name precedes them when they enter the field after graduation. The Academy of Beauty Professionals offers students a range of funding options and offers in-house scholarships. The Academy's facilities are modern, chic, and up-to-date.
Perhaps there is no other beauty school in Wisconsin that has as much community involvement as this one. Students maintain a weekly blog detailing how they give back to their local community, with recent entries detailing esthetic services being provided to victims of domestic violence and coaching Girl Scout Troop 4558 on healthy skincare habits.
Academy of Cosmetology
- Janesville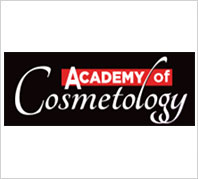 Tuition: $5,850
Kit Cost: $650
Program Length: 4 months
100-plus years of experience… That is the combined total experience in the beauty industry shared between the owner and faculty at this prestigious academy. This school opened to fill a hole in the Janesville area, offering training in all phases of cosmetology to students from the local area and across the nation. Students can choose from an accelerated program or one that is offered part-time. This school has one of the most affordable tuition-plus-kit costs of any on our list, and students can ask about the different payment plans offered. At Academy of Cosmetology you'll get personalized one-on-one support in a well-equipped modern facility.
The Aveda Institute of Beauty and Wellness
- Milwaukee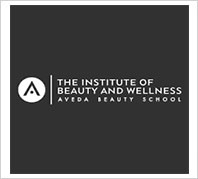 Tuition: $6,550
Kit Cost: $1,300
Program Length: 4 months
The Aveda Institute of Beauty and Wellness wowed us by providing a really exceptional campus that attracts a perfect range of clientele. Esthiology training is offered along with massage and yoga, making this school a one-stop-shopping experience for health, beauty and wellness education.
The level of professionalism promoted here is immediately apparent in the school's physical environment – complete with track lighting, restored original brick wall, and shelves stacked with the latest Aveda products.
Two experienced esthetics teachers will guide you through an enlightening curriculum that includes the essentials to master the art, science, and business of esthetics. 90 percent of students graduate on time, and to help them invest in their future this school also offers its own scholarship program.
First Class Cosmetology School
- Beloit
Tuition: $5,500
Kit Cost: $400
Program Length: 3 months
First Class believes in you and takes pride in teaching everything you need to succeed in your career as an esthetician. It also holds the distinction of being the most affordable school on our list! This school is quick to point out that esthetics is potentially the fastest growing field within the cosmetology industry. Students have the option of completing an in-depth curriculum that covers all the esthetician essentials, and can also complete an advanced curriculum that results in dual eligibility for state licensure in Illinois.
Gill-Tech Academy of Hair Design
- Appleton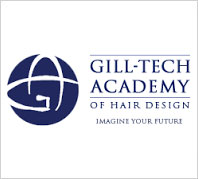 Tuition: $5,510
Kit Cost: $1,140
Program Length: 7 months
Gill-Tech Academy's modern facility inspires greatness, and includes elegant displays of the latest products in skincare amid polished wood floors and high ceilings augmented by skylights. Students experience an all-inclusive curriculum that covers the fundamentals of esthetics and a specially designed program about business management and operations. You are encouraged to take part in the school's Give-Back Pledge by giving your time and expertise to the community and world in which you live. Local activities through this program include volunteering, conducting charity events, and participating in fundraising activities. Veterans can invest in their education with the GI Bill, and all students can benefit from the program's job placement services.
Mequon Thiensville School of Esthetics
- Mequon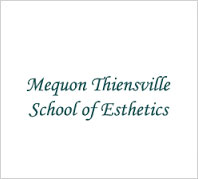 Tuition: $7,400
Kit Cost: Included in the cost of tuition
Program Length:5 months
While most beauty schools focus on cosmetology with a secondary emphasis on skincare, this school's sole and primary focus is on esthetics! It's been like this since 1991 when the school was originally founded. Cozy gentle earth-tone colors greet you when you arrive at this modern campus. Strategic natural lighting illuminates the light-brown leather chairs in the soothing environment stocked with products from the latest names in the beauty industry. As a student of Mequon Thiensville School of Esthetics you will learn from the best. You can take the skills you develop here on to your future career where the sky is the limit.
The Salon Professional Academy
- Appleton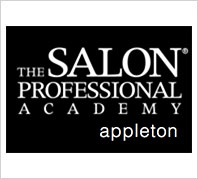 Tuition: $5,650
Kit Cost: $700
Program Length: 7 months
TSPA believes that a quality education in esthiology is the first step towards a career that is filled with endless opportunity and creativity. The Academy's many success-story-graduates have been able to complete their education and launch careers with help from the school's scholarship program, job placement assistance, and the fact that it accepts GI Bill veteran benefits.
The curriculum here teaches the latest developments in skin purification, skin balancing, and skin renewal. It also includes other important topics like best-practice business skills for estheticians. TSPA also has a strong and important community presence through events and charitable activities. One example is the Trim Hunger campaign, which involves students collecting food for donation to local pantries and food banks.
State College of Beauty Culture
- Wausau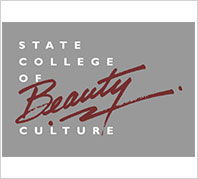 Tuition: $7,000
Kit Cost: $500
Program Length: 4 months
The State College of Beauty Culture in Wausau recognizes the demand for skincare professionals in Wisconsin and the rest of the nation, pointing to a projected 40 percent increase in esthetic jobs over the decade leading up to 2022. You'll find a curriculum that includes facials, body treatments, business management, product knowledge, sanitation, and more. You have the chance to hone your skills in the school's full service spa and salon. Once you graduate you can take advantage of the school's career assistance program.
VICÍ Aveda Institute
- Milwaukee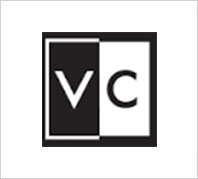 Tuition: $5,406
Kit Cost: $1,264
Program Length: 4 months
This school's name is backed up by its 40-year reputation for producing the best estheticians in the Milwaukee area. Every big city needs a spa for celebrities and this is it.
Just the name of this school inspires thoughts of professionalism and openness. This starts when you first walk through its doors to be greeted by wide-open space and high ceilings that shine thanks to the large windows in this modern facility. Brightly lit shelves with mirror backdrops display row after row of the latest Aveda beauty and skincare products. You can take advantage of scholarships here, along with and convenient payment plans that work for you. Many VICÍ graduates have gone on to open their own spas and skincare clinics.