Wyoming's natural beauty has long brought visitors to the state, and its well-developed luxury spa industry draws affluent tourists from around the world. In fact, Travel + Leisure magazine designated the spa at the Four Seasons Resort in Jackson Hole as the best in all of the US and Canada.
To take advantage of the opportunities that Wyoming's beauty industry offers to skin care specialists, you must be licensed as an esthetician through the Wyoming Board of Cosmetology. To learn how, use this step-by-step guide on how to become an esthetician in Wyoming:
---
Step 1. Obtain your Wyoming Esthetics Training
Your first step to becoming a Wyoming esthetician is to enroll in one of the nine Board approved esthetician schools located in the state. Esthetician schools are found in these cities:
Casper
Cheyenne
Gillette
Green River
Riverton
Rock Springs
Sheridan
Torrington
To be eligible to enroll, you must be at least 16 years old and have at least a 10th grade education or its equivalent.
The Board requires that you take at least 590 hours of coursework plus 10 discretionary hours. You will study the theory of skin care for 180 hours and spend 200 hours studying the theory and chemistry of skin treatment technology.
Once you have mastered these basics, you will get into the fun part of your education: 250 hours of practical training on the applications of skin care technology. Since you will be working with different customers, safety, disinfection, and infection control are very important components of these programs.
After 100 hours of practical training, you will be allowed to apply what you have learned on people within the controlled environment of the classroom lab. Your instructor will supervise you as you perform techniques that include:
Make-up
Lash extensions
Extractions
Massage
Skin analysis
Cleaning/steaming/masks
Hair removal
Exfoliation
You will also spend 50 hours learning about professional standards and 10 hours on Wyoming law pertaining to cosmetology.
Your school will keep detailed records on what you are learning including a daily record of your activities.
Transfer Students
If you are a cosmetology student and want to transfer into esthetics, you can only count the credit hours you took in esthetic courses. You have to get your transfer hours approved by the Board.
You can transfer into a Wyoming esthetics school from another state if you have had taken the coursework within the past five years. The Board will give you one credit hour for every 30 clock hours of training you have had.
---
Step 2. Pass the National Theory and Practical Exams
Once you have completed your education, you will have to pass two exams with a score of at least 75 to get your Wyoming esthetician's license. One is on theory, and the other is a practical exam that will let you showcase your esthetics training. The National-Interstate Council of State Boards of Cosmetology (NIC) created both exams.
You will take both exams on the same day, although you will get to take a break between them.
You will have to submit an application form with a $75 fee at least 15 days before the scheduled exams.
Your exams will be held at the Parkway Plaza Hotel in Casper. You will take your practical exam first. You have to sign in at 7:45 AM. They will stop registration at 8 AM.
You should study ahead of the time using the candidate brochures for the practical and the theory exams.
National Practical Exam
You will need to come prepared for this exam by brining your own kit. The brochure lists the checklist of supplies that you will need for it. You will be practicing on a live model.
You should use these references to study ahead of time:
In addition to your demonstration of esthetics techniques you have mastered such as performing facials and exfoliating the face, you will be thoroughly assessed on your safety procedures. They include:
Disinfecting your equipment
Disposing of waste in properly labeled containers
Containing any blood that might be spilled
National Written Exam
This exam will test your knowledge of the theory of skin science, esthetics procedures, and safety and infection control. As part of your preparation, you should take the sample test included within the candidate brochure.
---
Step 3. Obtain Your Esthetician License from the Wyoming Board of Cosmetology
You will get the results of your exams within about two weeks after your exam. After you have passed your exams, the Wyoming Board of Cosmetology will issue your esthetician personal license!
You can get a Wyoming license by endorsement if you have an esthetician license from another state provided you meet certain standards. You must have graduated from an approved school and taken both written and practical exams administered by your state's Board. It costs $225 to get a license by endorsement in Wyoming.
If you have fewer than the required 600 hours, you will need to prove that you have worked as an esthetician for at least one year. However, if you have taken the NIC written and practical exams, you do not have to prove work history.
Esthetician Independent Contractor License
Wyoming gives you the option of getting a license to work as an independent contractor. You must perform your work within a licensed salon. The fees to get this type of license vary depending on when you apply:
June – $93
July – $87
August – $81
You will have to provide a schedule of your proposed days of operation to help the inspector know when to conduct your annual inspection. You will have to post both your license and your most recent inspection sheet by your workstation.
---
Step 4. Start your Practice in a Wyoming Salon or Spa
Now that you have your license, you can start beautifying customers! Wyoming offers a number of opportunities in its luxury spa industry. The beauty of Yellowstone and the Jackson Hole areas draw so many wealthy visitors to a number of elite spas in the area:
The Spa at Four Seasons Resort Jackson Hole
The Rusty Parrot Lodge and Spa
Amangani
Rustic Inn Creekside Resort and Spa
Avanyu Spa at Snake River Lodge
Solitude Spa
If you want a more urban environment, Casper and Cheyenne have no shortage of spas. Season's Day Spa and Salon in Casper takes a spiritual approach to beauty, health, and wellness. The Adora Day Spa in Cheyenne specializes in cosmetic dermatology offering the best in makeup science and skin care.
---
Step 5. Keep your Esthetician License Current
Your first esthetician personal license is good for one year. This will continue to be the case if you have an independent contractor's license. All independent contractor licenses expire on August 31.
If you have a personal license only, it will be good for two years and will expire in the month of your birth.
---
Esthetician Salaries in Wyoming
Wyoming may have the smallest population in the country, but you'd be smart not to count out this stunning Western state if call it home and you're looking to build a successful career in esthetics here. In fact, skincare specialists here enjoy salaries that are consistently higher than the national average.
Get a few years' experience under your belt, keep your skills on point, and build a solid list of loyal customers and you'll soon earn upwards of $50,000 in the Cowboy State. Salaries here continue to pull away from the national average when it comes to the highest earners, earning nearly $9,000 more annually than the national average.
Hourly Wage
Low: $9.85
Median: $24.27
High: $32.21
Annual Salary
Low: $20,490
Median: $50,480
High: $67,000
But the good news for Wyoming's estheticians doesn't end there. This service-oriented profession is driven by tips and commissions on the sale of services and skincare products, with the most talented and hard-working of the bunch supplementing their take home pay by 20% or more.
Your chances of earning the best tips are also largely dependent on where you work. Land yourself a prime spot in a trendy salon or spa and you'll enjoy the impressive tips and commissions that come along with it.
Cheyenne Estheticians: How Your Pay Increases As You Gain More Experience
As expected, secure an esthetician job in Cheyenne and you'll likely earn more than your colleagues in other parts of the state. The largest difference is found at the lower end of the pay scale. For example, estheticians just coming into the field in Wyoming's capital earn an average salary of $33,240 – that's about $13,000 more than the national average for those new to the field.
Low: $15.98/$33,240
Median: $26.19/$54,470
High: $30.20/$62,810
Your income will also be influenced by the payment model in place at the spa where you work. Work in a salon or spa setting and you'll probably earn an hourly wage that's supplemented with tips and commissions. But work in a medical esthetics office and you'll likely earn a straight salary.
As soon as you've built a solid reputation in the profession and you decide to go it on your own, you can take more control over your career by renting a booth or room in a spa or salon and begin working as your own boss. In this arrangement, you work as an independent esthetician and business owner, keeping all the money you earn for the services you provide after paying your rent and covering the cost of other expenses.
2017 salary data provided by the U.S. Department of Labor-Sponsored resource CareerOneStop – https://www.careeronestop.org/ExploreCareers/Plan/salaries.aspx. State and MSA (Metropolitan Statistical Area) data includes estheticians at all levels of education and experience. This data does not represent starting salaries. Employment conditions in your area may vary.  
2016 job growth data provided by the U.S. Department of Labor-Sponsored resource Projections Central – https://projectionscentral.com/Projections/LongTerm.
All data accessed June 2019.
6 Notable Esthetician Programs in Wyoming
Wyoming's estheticians have one unique distinction that makes them the envy of the health and beauty industry. Maybe it's the fresh air and natural beauty of the state drawing tourists to resort spas; maybe it's the wealthy retirees who don't put a price on health and beauty services. Whatever the reason, skincare specialists here enjoy some of the highest salaries in the country, earning an average of $55,330 in 2015!
With an average tuition cost of just $5,175 for the top-notch schools that made our list, there's no question that the field of esthetics provides a lucrative career path with a minimal investment in training.
With just a handful of esthetics programs available in the state, we looked to other top schools across the border in Colorado to round out the list of options. Here is our pick for the top beauty academies accessible to aspiring estheticians in Wyoming offering programs that meet state licensing requirements.
Cheeks International Academy of Beauty Culture
- Loveland, CO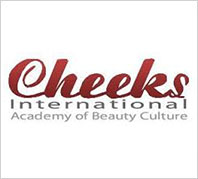 Tuition: $7,400
Kit Cost: $800
Program Length: 5 months
Cheeks International's esthetics program boasts an outstanding graduation and job placement rate: 88 percent of students graduate on time, and 83 percent find a position they love soon after becoming licensed. These stats indicate two important factors: teachers here have a strong commitment to their students' learning and students here are deeply engaged in the program. The esthetics curriculum at Cheeks International covers a wide range of skincare procedures including European facials, mature skin treatments, acupressure skin treatments, men's facials, skin analysis, age spots, acne treatments, and more.
Eastern Wyoming College
- Torrington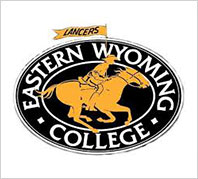 Tuition: $2,354
Kit Cost: $1,300
Program Length: 6 months
This skin technician certificate program at EWC qualifies you to become a fully licensed esthetician. Students begin classes in spring and graduate towards the end of summer. You'll study an exciting curriculum that covers topics like skin technology, esthetics assessments, cosmetology science, infection control, esthetics concepts, and clinical applications.
EWC esthetics students can pursue scholarship opportunities and veterans can use their GI Bill benefits. The EWC esthetics program ranks among top tier schools for quality, and also happens to be the most affordable on our list.
Institute of Business & Medical Careers (IBMC) College
- Cheyenne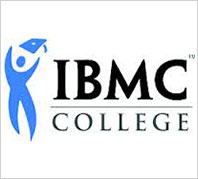 Tuition: $6,798
Kit Cost: $675
Program Length: 5 months
Thousands of students have found successful careers pursuing their passions after graduating from IBMC. The school has a 28-year history producing qualified professionals who have the real-world skills and confidence to transition into dream jobs.
Because the esthetician program is part of a larger college you'll have greater opportunities for engagement with the local community through school-sponsored activities and charitable events. Your courses here will cover foundational topics in skincare, management, ethics, regulations, salesmanship, sanitation, and more. IBMC works to remove obstacles for prospective students by offering an in-house scholarship program and accepting GI Bill education benefits.
Rocky Mountain Academy of Hair, Skin, and Nails
- Casper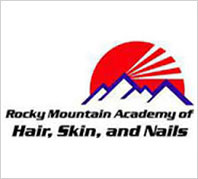 Tuition: $6,000
Kit Cost: $1,000
Program Length: 5 months
Since 2010 Rocky Mountain Academy has been offering students a unique way to become qualified as top-of-the-line estheticians. Unlike any other beauty school in the state, this one offers students a completely flexible schedule for completing their studies, but that doesn't mean key concepts and training are sacrificed. You'll still experience a full and in-depth curriculum on skincare maintenance and beautification, covering everything from infection control to skincare analysis, and an overview of the latest and most effective products out there.
Styles School of Cosmetology
- Riverton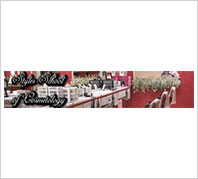 Website is currently down http://www.stylesschoolofcosmetology.com/
Tuition: $4,500
Kit Cost: Included with tuition
Program Length: 4 months
New classes begin each week and are taught by three instructors who have decades of combined experience. This centrally-located school is perfect for students who want to become competent and confident estheticians.
As a student you'll work in the school's full-service salon providing a range of skincare services. You'll study a curriculum that covers facial massage, the chemistry of skincare products, anatomy, physiology, ethics, sales, and management.
True Colors Cosmetology Training Center
- Sheridan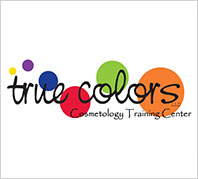 Website is currently down http://truecolorscenter.com/
Tuition: $4,000
Kit Cost: $500
Program Length: 5 months
True Colors makes the top of our list for many reasons, starting with its chic and modern facility. This includes an Earth-tone interior design theme and brightly lit displays of designer products. The management and teaching staff at True Colors are first rate. This school was born out of hard work and talent, and continues this tradition with an all-star team. Its reputation for quality is known throughout the state and beyond to the national level.
At True Colors you'll learn about and work with top brands like Bioelements, Joico, Mirabella, and OPI. The school offers its own scholarship program you can apply for to help fund your investment in the future. As a student here, you'll enjoy lots of opportunities for involvement with the local community through school activities like beauty shows, parades, and an annual Halloween party.